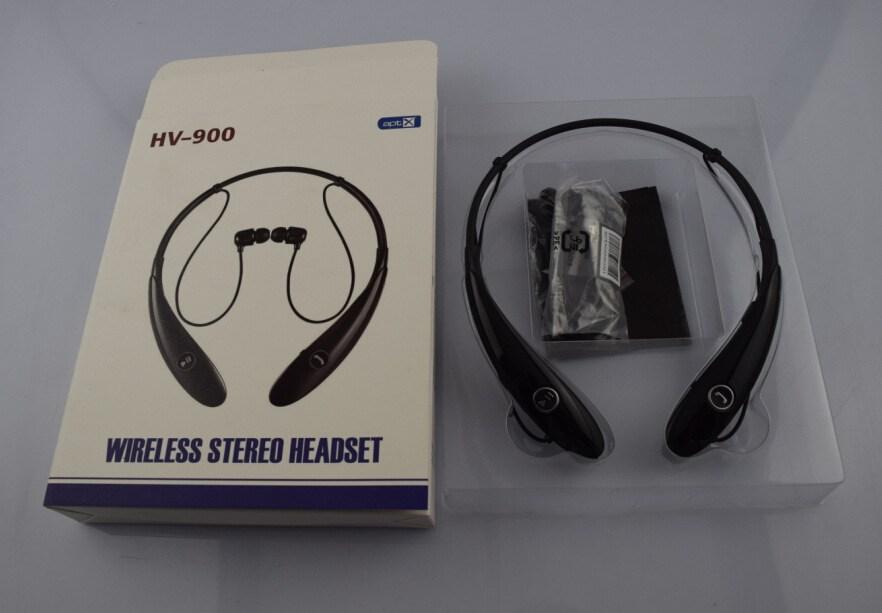 Review: HV 900 Bluetooth Headset
WOW! Any time in the past that I have thought about buying a set of bluetooth headphones I have always found them a bit on the  "I don't want to spend that much on them" side.  You won't have that problem with the HV 900's at $24.99 and free shipping, these are a jolly bargain! Plus, we will give you a discount code at the end of the review to save you a bit more.
They say you get what you pay for, with these you are going to get a bit more, the sound quality for the price is incredible.  I have worn headphones for a lot of my life, mostly studio type but have had cheaper ones too and I can say these are up there… Really! Trust me you will be surprised.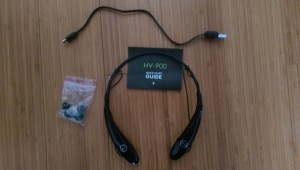 When you first unbox them you will think they are flimsy and to be honest they are but this makes them more comfortable to wear and I don't see you snapping or breaking them because of they way they are designed.  Sure you can wear them on the outside of whatever top you have on but I have to say I kind of liked them out of the way.  So we know the sound is great for music and when a call comes through you can answer it with a push of a button and again you will be talking to your friend in quality. The built in mic had no problem picking my voice up while under my t shirt.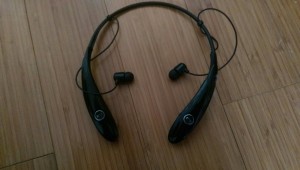 Nice big buttons for playing and pausing your tunes on one side and answer/hang up on the other. Volume and skip buttons are a little bit out of the way but the more you wear the HV 900's the easier these buttons are to find. The HV 900 earbuds are magnetic for storage and you get a small medium and large buds for all size of ears! You will also get a micro USB cable for charging, it's short but you don't need a long cable for them. Easy to set up and I have left my phone in one room walked/old man danced into an other room with no problems.
This is affordable gadget goodness at its best. Oh! and to make them more affordable go here and add discount code KLROCK6E for $5 off.