Keeping your gadgets charged up can be a challenge, but never more so than when you're travelling. When going to a hotel for the first time you've no idea how many wall sockets there'll be or where they'll be located. Plus having to pack multiple chargers and travel adapters can be a real hassle. Nimble is the new solution from iBlockCube – combining a compact travel adapter with a powerful charger that integrates both USB Type A and Type C ports.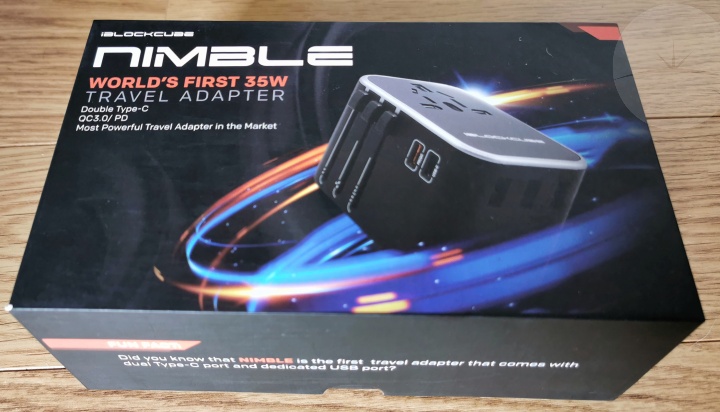 In the box you get the Nimble itself, along with a nice zipped storage case, instruction leaflet and two braided cables – both USB-C to USB-C and USB-C to Apple Lightning connector. High quality materials appear to have been used throughout and I'd have no concerns over the durability of this product.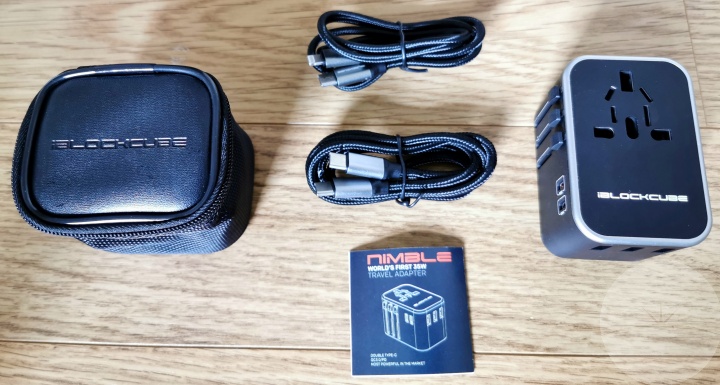 Although Nimble isn't much bigger than a regular wall charger, here you get three USB-A ports (5V 2.4A, 3.5A max shared output) plus two USB-C ports – one of which being both Power Delivery and Quick Charge 3.0 compatible.  This faster PD/QC3.0 port delivers up to 18W, while a separate 17W is shared between the remaining ports. This means for instance, that you'll be able to quickly charge both your phone and PD compatible laptop at the same time. You could probably even cater for the whole family's charging needs from a single compact device that adds very little weight or space in your bag.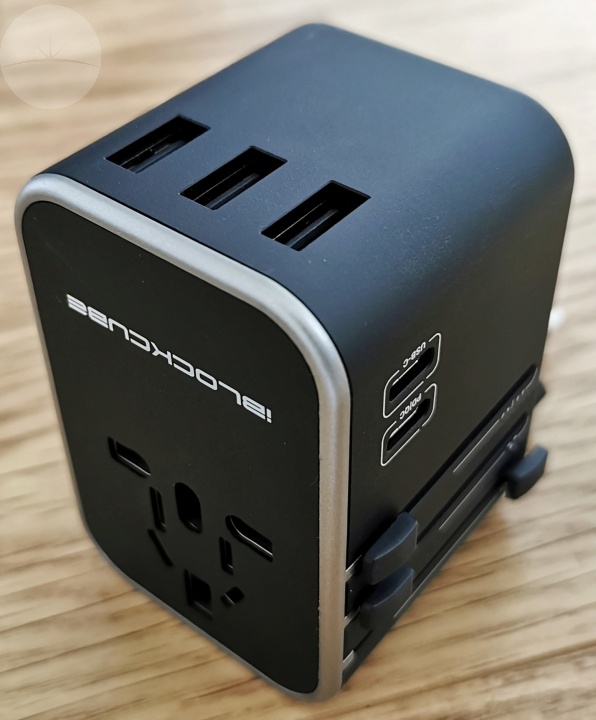 Working with both 120V and 240V wall sockets, you get automatic current protection, so there's no concerns about plugging your expensive gadgets into this. If the worst does happen, a spare fuse is stored in the back of the device.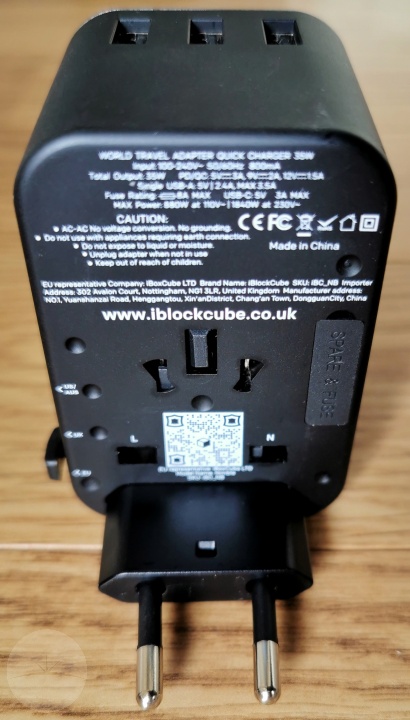 The elegant design of the Nimble means it also excels as a travel adapter. The sockets at the front accept any kind of wall plug, while three sliders at the side can be used to extract your choice of prongs from the back of the adapter (European, UK or US/Australia). These lock securely in place until you hold in the button on the side.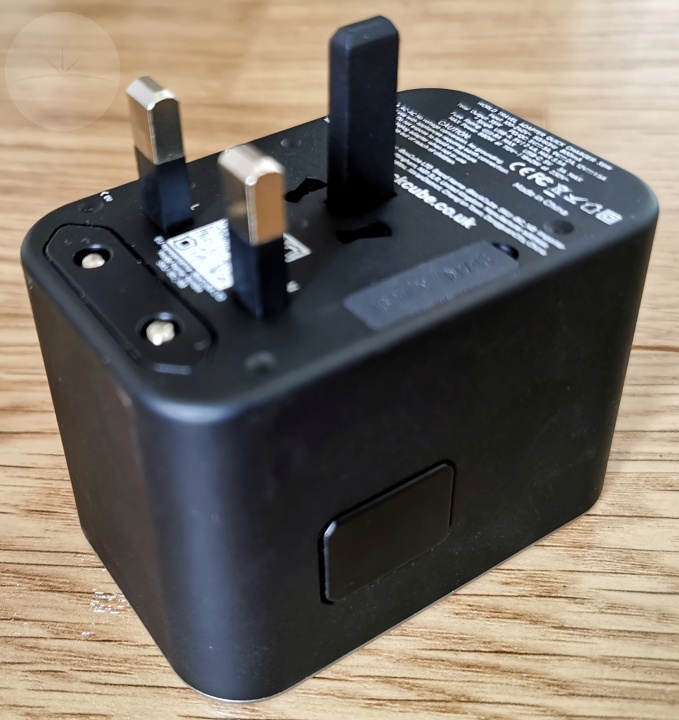 Even for home use this is a great little charger. Factor in the flexibility of being able to plug this in anywhere around the world and you're looking at an extremely portable and convenient charging solution.
If you're looking for a compact travel charger then you couldn't go wrong with iBlockCube's Nimble. The Kickstarter began on Sept 10th and has already reached it's funding goal. However if you'd like a Nimble then backers can still make significant savings compared to the upcoming $60 retail price. For more details check out the Kickstarter or iBlockCube website links below…