iClever have released a new range of BoostSound Bluetooth speakers just in time for the holidays, and the first we're taking a look at is the BTS05 which boasts two powerful 10W speakers, a passive subwoofer, IPX5 waterproofing and a 12 hour battery life.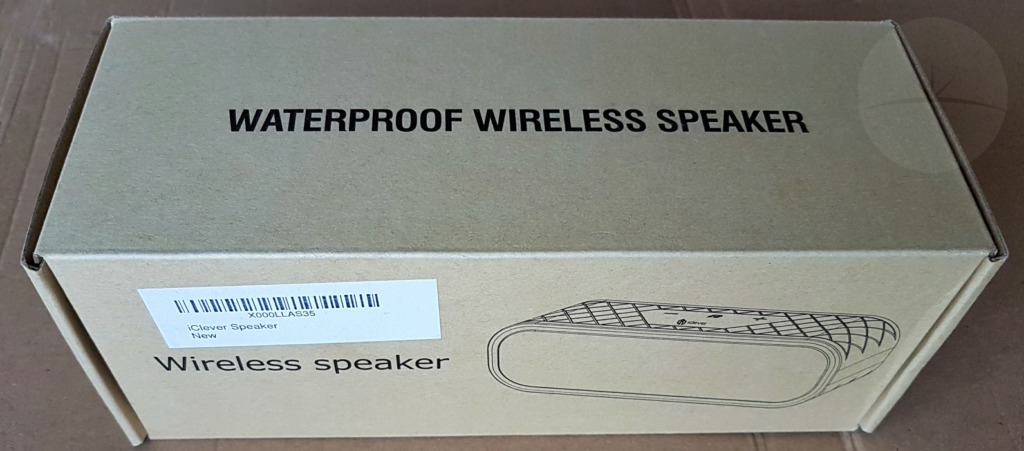 The unit itself has a 7.5" oval bar shape and has been coated in a black rubberised TPU material which is grippy and seems fairly rugged. Three buttons have been embossed into the top of the speaker – play/pause/answer and the track skip/volume + and – controls.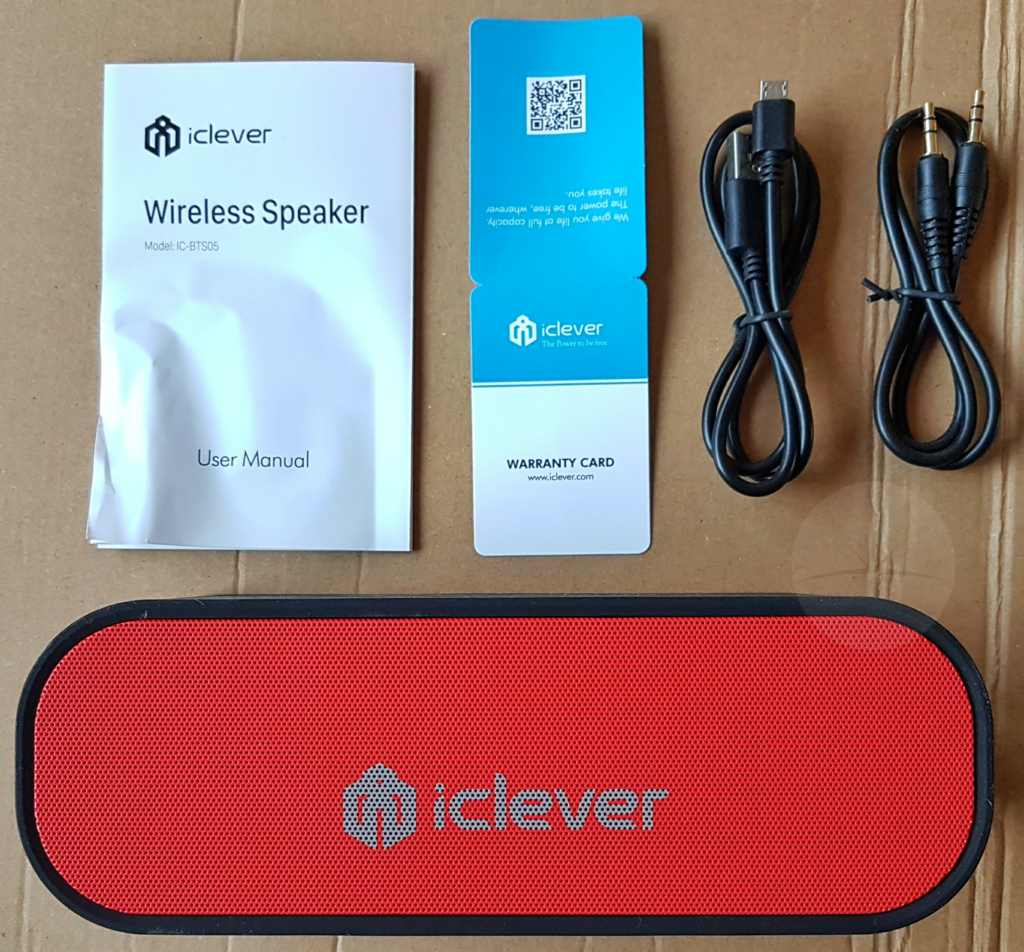 Audio comes out from the red grills at the front and back – the front is where the two 10W drivers pump out your tunes, while the passive subwoofer delivers bass to the rear. There's a power button at the back along with a waterproof seal that opens to reveal it's 3.5mm audio input jack and micro USB charging port.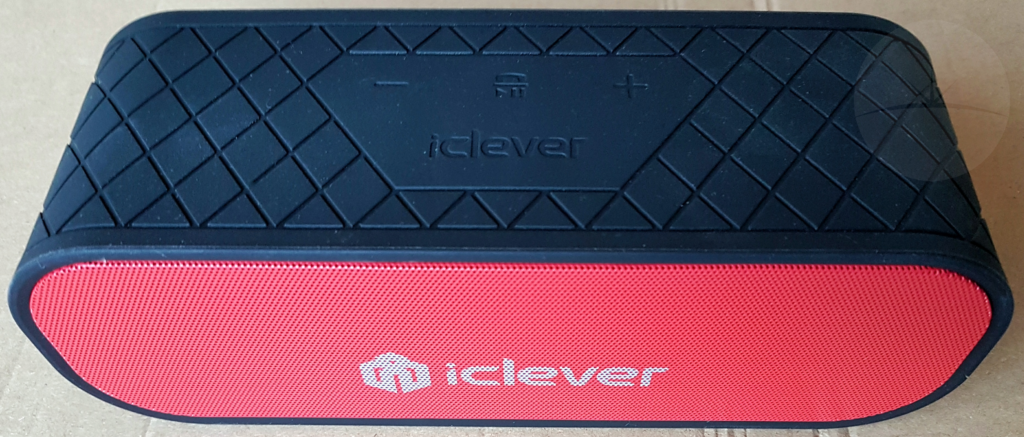 With an IPX5 rating this speaker is more splashproof than waterproof, but as long as it isn't submerged then it works fine as a shower or outdoor speaker. Everything seems good quality and has been well made.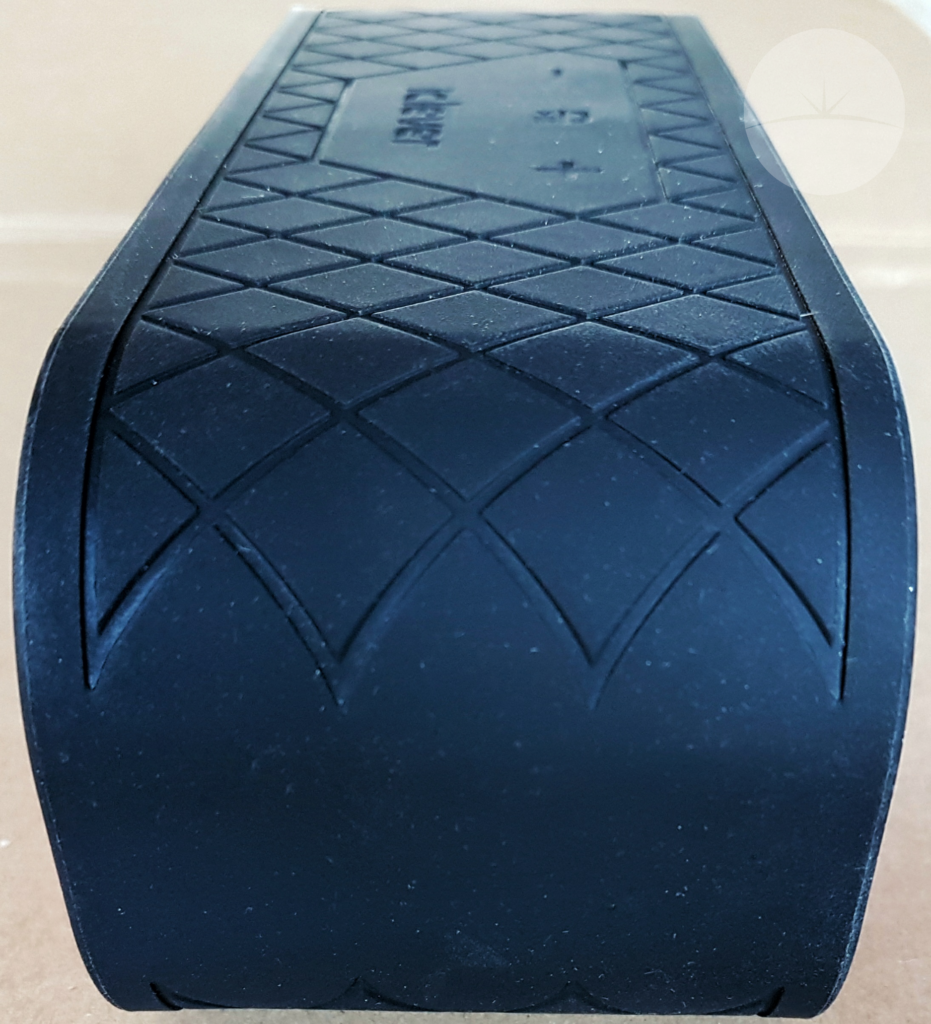 Pairing was straightforward and I soon had it connected to my phone. I was really impressed by the audio quality which was surprisingly good for a water-resistant speaker in this price range. Good clarity in the mids and highs combine with strong rich bass to deliver a really nice listening experience. I could also crank the volume up really loud with very little distortion, and I had no issues being heard during calls using the built in microphone.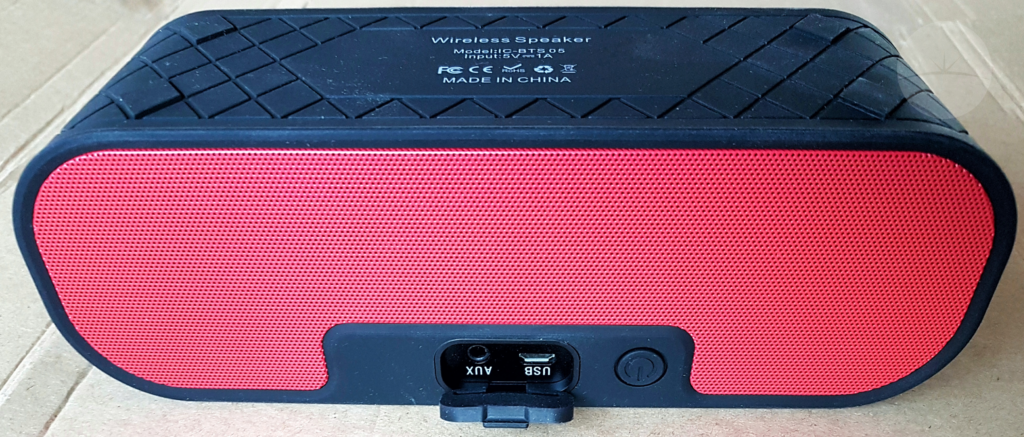 Battery life was well above par and this unit actually delivers the rated 12 hours at moderate volume. Once depleted it just needs recharged for a couple of hours using the supplied USB cable. Bluetooth reception was also excellent with very few dropouts.
Currently priced at just under $36 / £30, the BTS05 faces a lot of competition and there are certainly cheaper speakers around. However it performed flawlessly for me and I felt it delivers a really nice sound and top battery life for the price. If you're looking for a handy little speaker with great all-round performance then I can highly recommend the BoostSound BTS05.