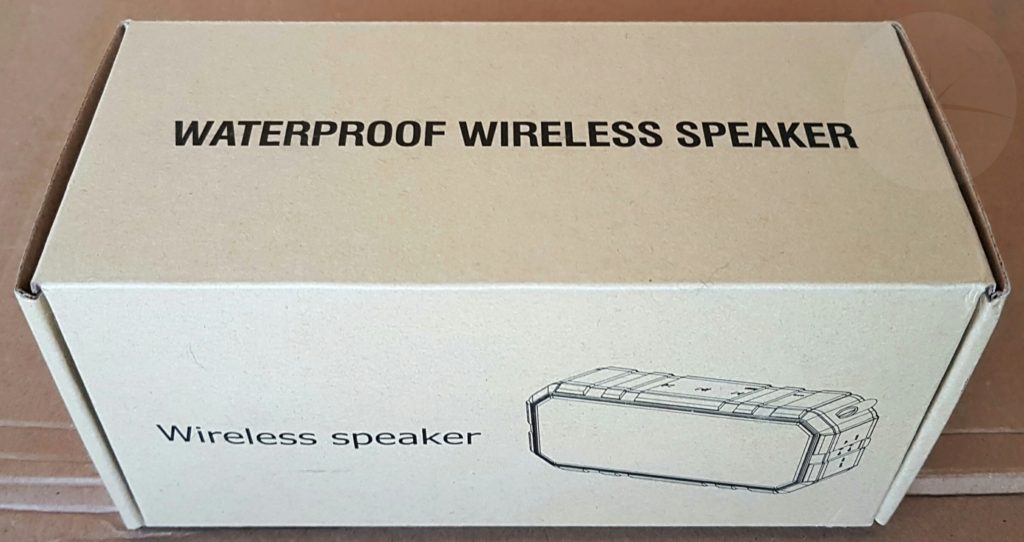 Happily we're no stranger to iClever's BoostSound range of IPX5 water resistant Bluetooth speakers. Having reviewed the BTS05 with its 10W speakers and the 3W stereo speaker toting BTS07, it should come as no surprise that the BTS06 has a couple of 5W drivers on board.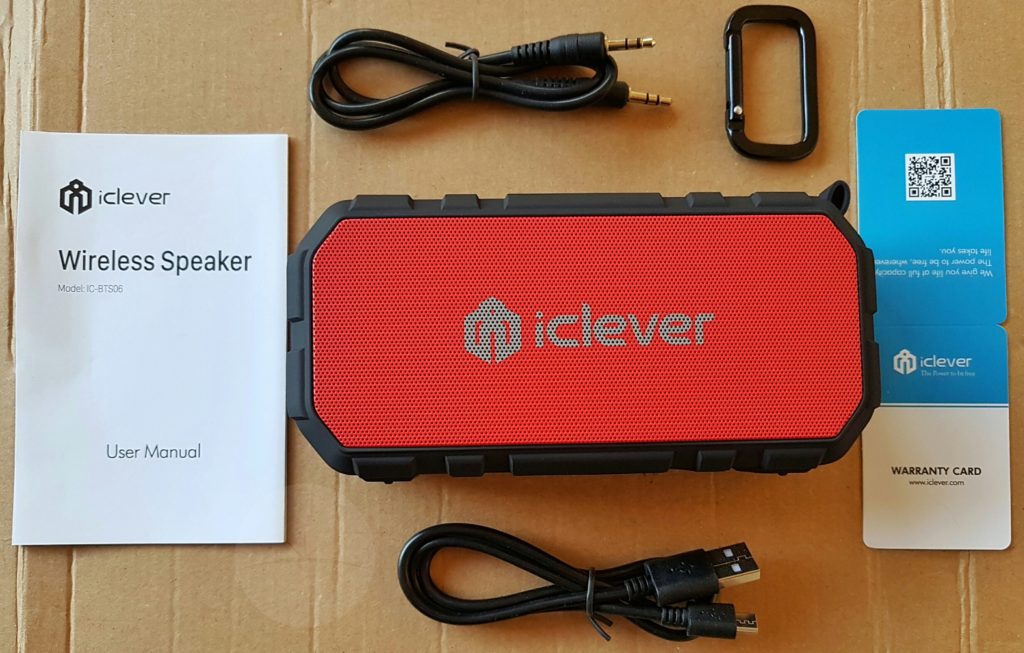 It has a similar design to the rest of the range, looking a lot like a slightly smaller and more angular version of the BTS05. Again it has the control buttons embedded on top of a black rubberised TPU surround with red metal speaker grills at the front and back. However this time the waterproof cover that hides the aux socket, Micro USB charging port and on/off switch has been located at one end beside a loop for the included carabiner clip.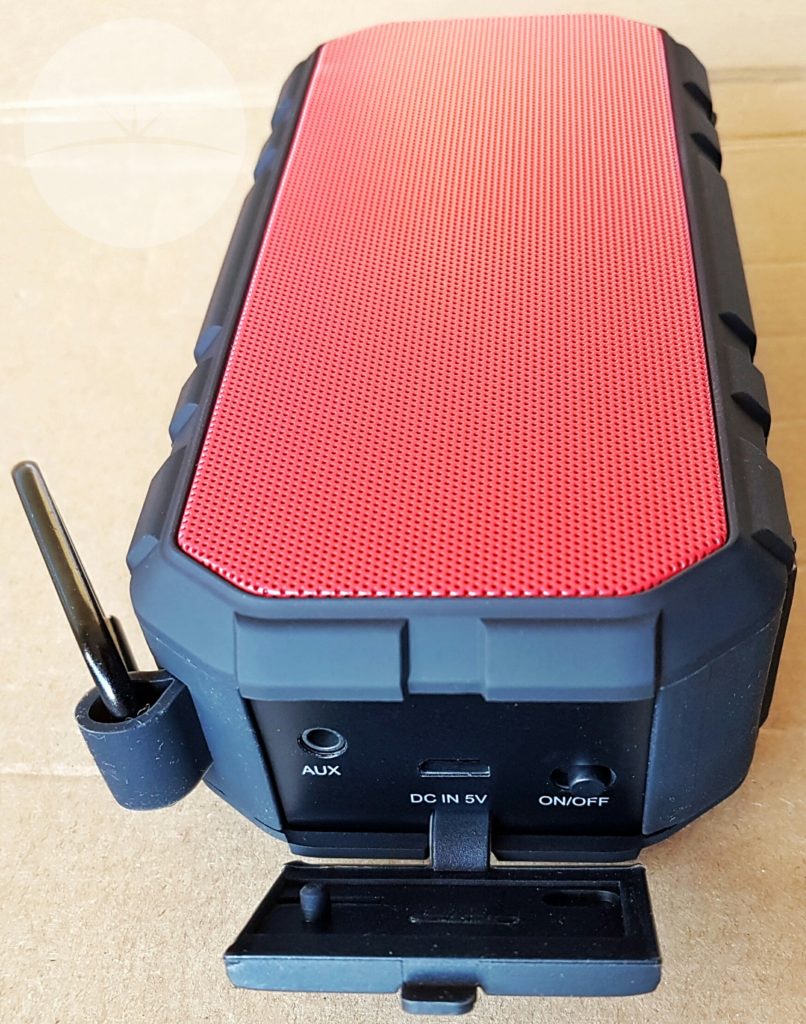 There are just 3 controls buttons which keeps things simple – play/pause and two skip buttons which can be held down to adjust volume. There's also small status LEDs up top, with blue indicating a Bluetooth connection, green indicating a wired connection and a red LED that lights while the battery is charging. The 8 hour battery life is decent but a bit behind the 10 and 12 hours of playtime that you get from it's two brothers.

Like the BTS07 it lacks a passive subwoofer, and this gives it a very similar audio profile. This isn't a complaint as I enjoyed the sound from the BTS07 – this speaker just packs a little more oomph. However bass heads will probably want to pay the extra for the richer bass response of the BTS05.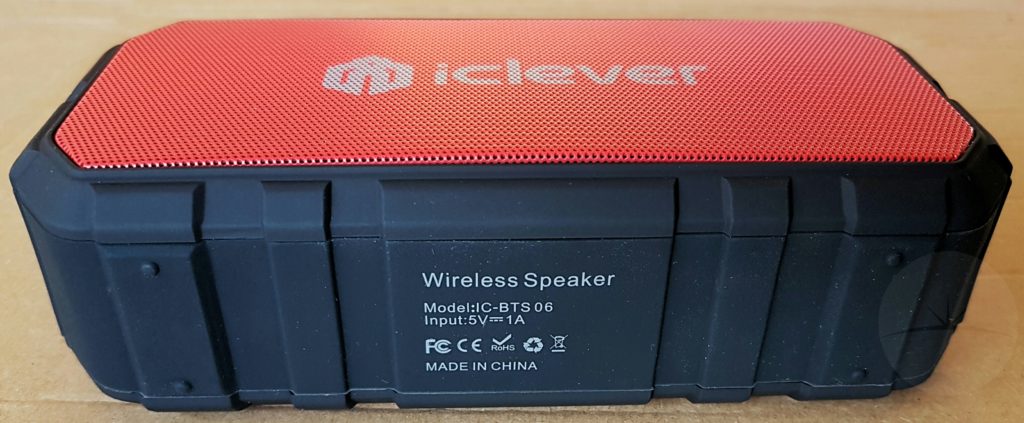 Again I had no problems with pairing and Bluetooth reception was on point, making this speaker well suited for indoor, outdoor and shower use.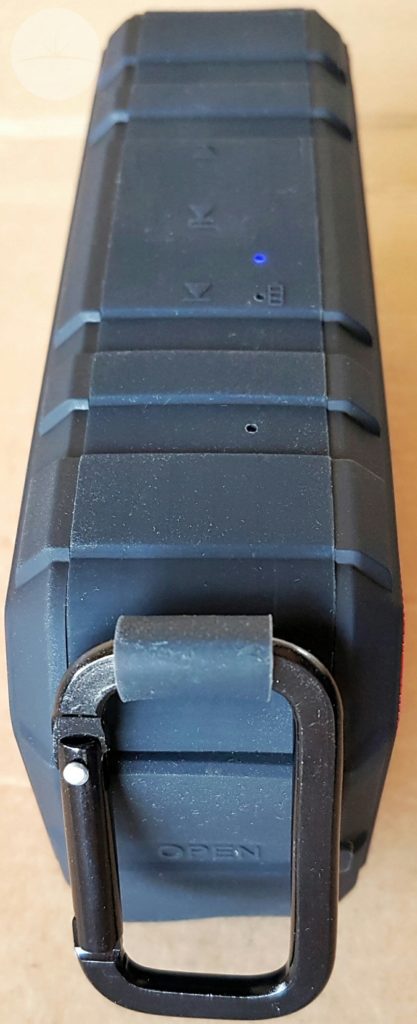 The BoostSound BTS06 is another great addition to iClever's range of Bluetooth speakers and is definitely worth checking out from the links below…