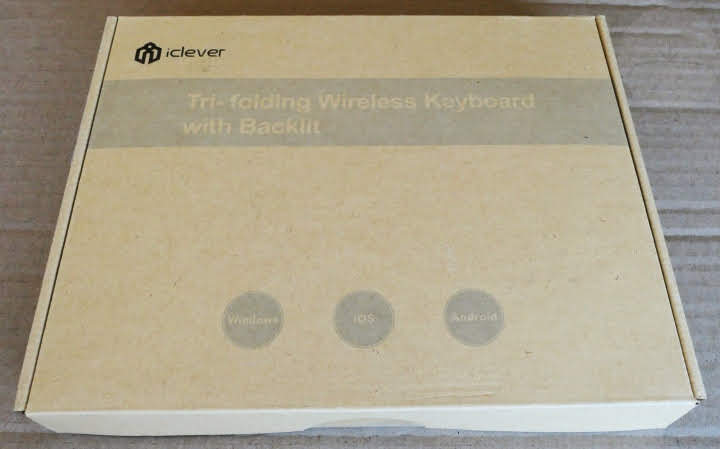 Anyone trying to use their tablet to get some serious work done will appreciate the benefits of adding a Bluetooth keyboard. The highly portable IC-BK05 stays folded up in it's drawstring velvet-like carry pouch until needed, and will even let you type in the dark thanks to it's 3 colour backlit keys.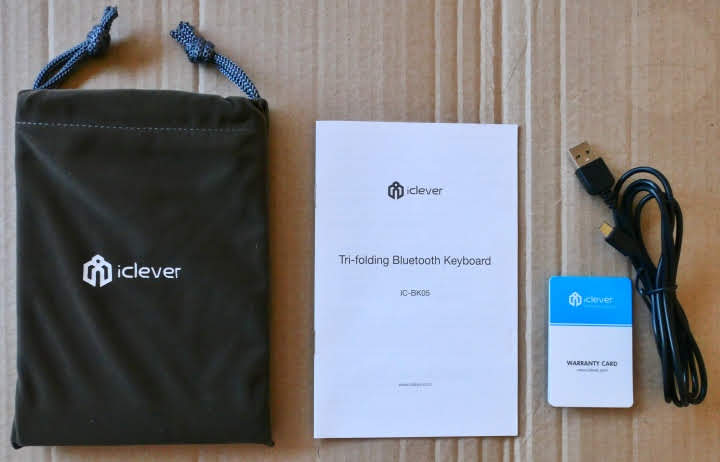 Folded, it's just over 6″ long – but two sides of the keyboard open to about 11.5″ giving a footprint that's around two thirds the size of your standard desktop variety. Not quite pocketable, but light and compact enough that you'll barely notice it in your bag.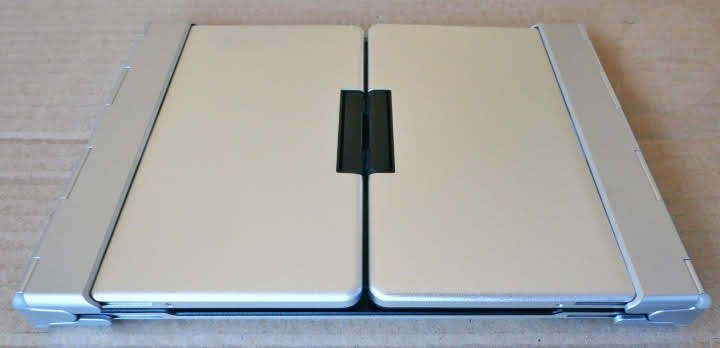 I liked the overall build quality with sturdy aluminium exterior and hinges, while the interior is coated in a high quality matte black plastic. Once opened it sits nicely on a flat surface without any rocking. However it can't be tilted and there's no integrated stand to support your tablet.
There's no need for an on/off switch as the keyboard activates automatically as soon as you open it. It also has a power saving feature that will switch it back off again after 10 minutes on inactivity. Function key combinations let you choose whether you're using an Android, iOS or Windows device and make it easy to pair the keyboard with your tablet. It gave me no connection issues and didn't need any drivers installed.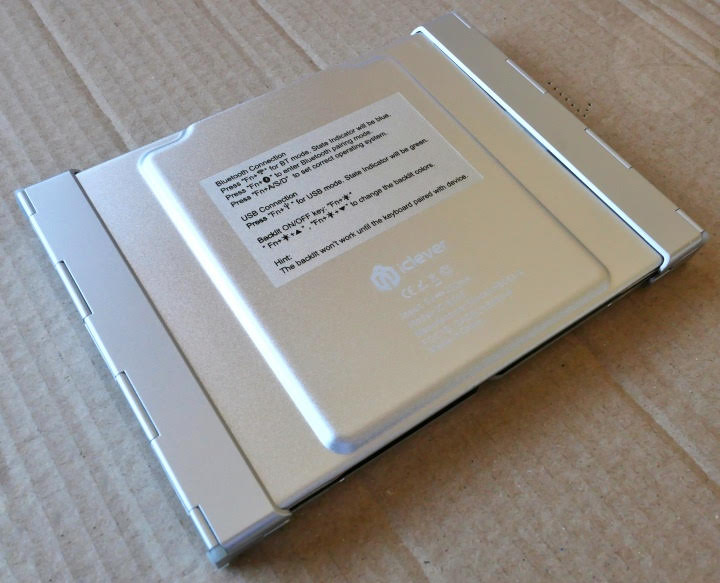 You use other function key combos for media controls and select the colour of the backlit keys (red, green or blue). In the dark the backlighting works well – looking good while making it easy to find the correct keys. However it isn't really bright enough to be noticeable during the day, so you'll probably want to keep it off to save on battery.

For charging the 750mAh internal battery you can connect the included USB cable to the Micro USB port on the top of the keyboard. Once charged the battery is rated to last 5 hours with the backlight on and up to 300 with it off. The cable also allows the IC-BK05 to be used as a USB wired keyboard for devices without Bluetooth.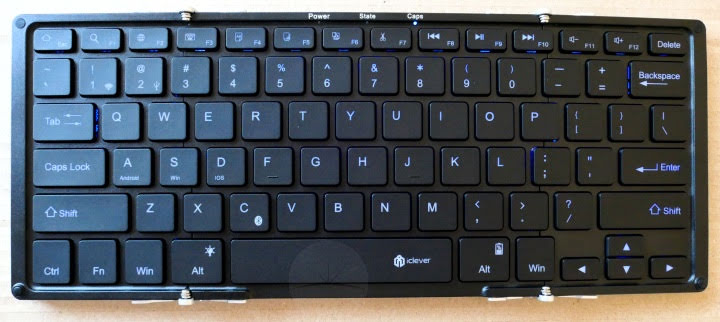 This keyboard offers a pleasant typing experience with decent travel and quiet, responsive keys. Layout is similar to a US style laptop. After a little time getting used to the layout, I was able to touch type without any issues. Despite the reduced size this keyboard didn't feel cramped.
The iClever IC-BK05 can currently be purchased from the links below for £36.99 in the UK or $45.99 in the US. To me this price is reasonable considering the quality, performance, portability and decent backlit typing experience it offers. It will definitely be a worthwhile purchase for any touchscreen typists out there.