Having already reviewed a couple of iClever's excellent charging solutions, we were curious how they would fare in the world of Bluetooth speakers…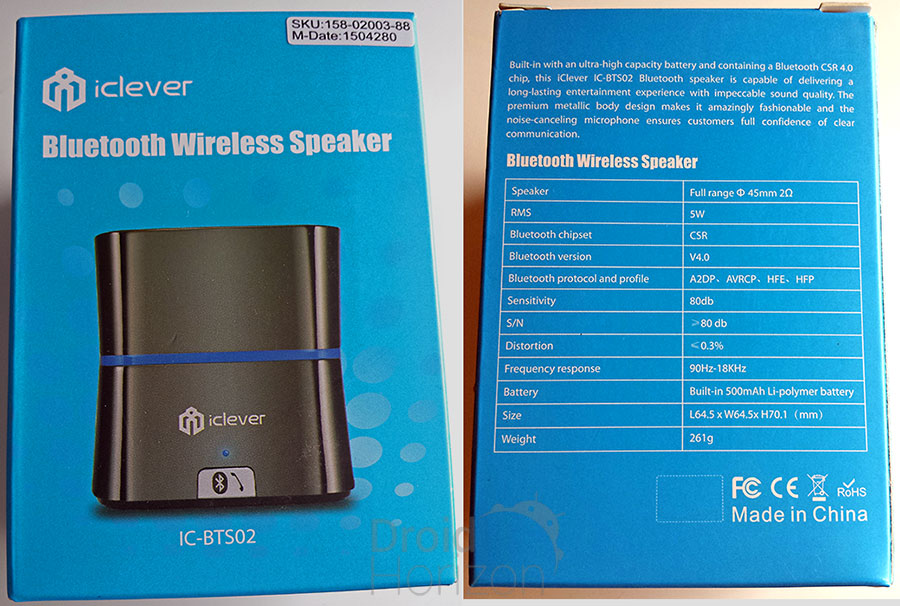 Build Quality & Design
The IC-BTS02 may look a little familiar to you as a few companies have speakers with a similar design. On the top is a mono speaker directing audio upwards, while the controls are at the bottom surrounded by a rubber base.
The main body is an elongated squircle surrounded in a polished zinc alloy shell that has a high-gloss plating finish. This gives the device a premium look and feel compared to many of it's competitors but does tend to be a fingerprint magnet.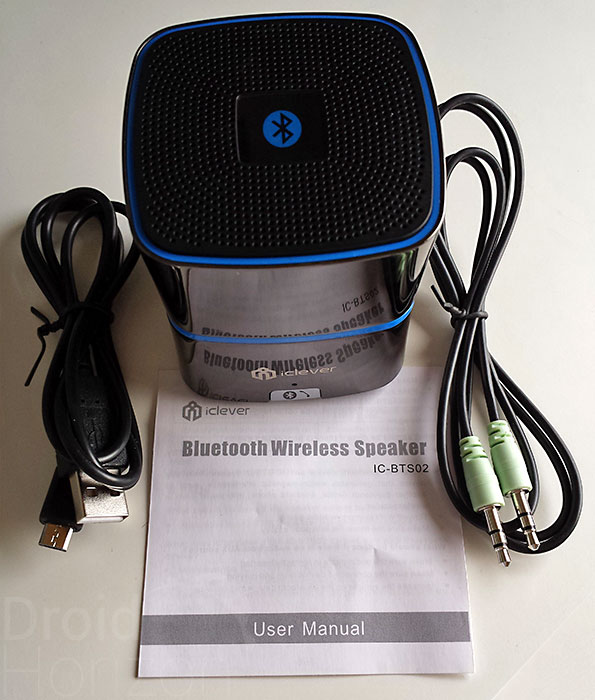 Performance
Audio performance was decent with good mids and highs. Bass was a little lacking which is of course to be expected for a speaker of this size and price-point. Even at full volume there was very little distortion. My advice for those looking for a budget speaker is that those with one decent mono speaker seem to sound better than those that have tried to bring stereo speakers in at the same price.
Bluetooth reception was also good up the (fairly standard) 10 metre range, and there were very few dropouts even with obstructions in the way.
iClever rate the internal 500mAh battery as giving 8-12 hours of playback which seems realistic and I have no complaints about battery life.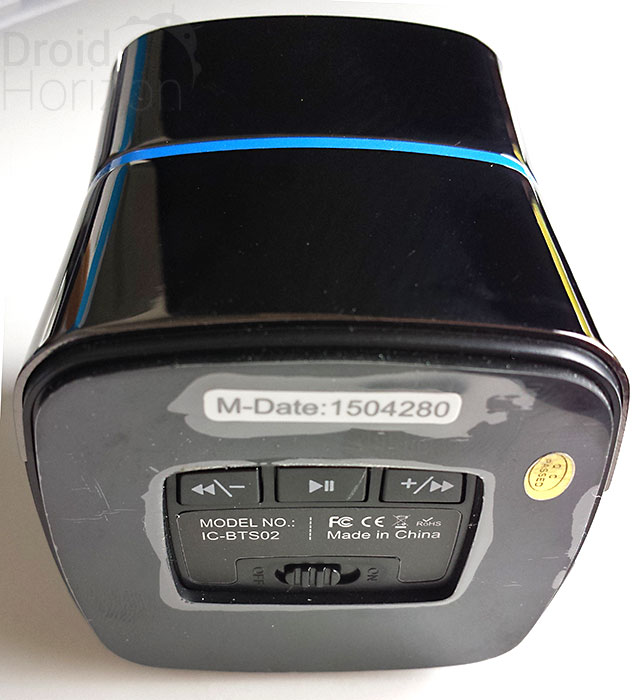 Features
The IC-BTS02 includes a noise-cancelling microphone which allows it to act as a speakerphone if you're within a couple of feet of it.
A 3.5mm socket is also included which will allow you to connect to non-Bluetooth devices via the included audio cable.  Charging is via a standard micro USB cable.
While this speaker seems sturdy and well built, iClever make no claims of ruggedization or waterproofing. There's also no NFC pairing.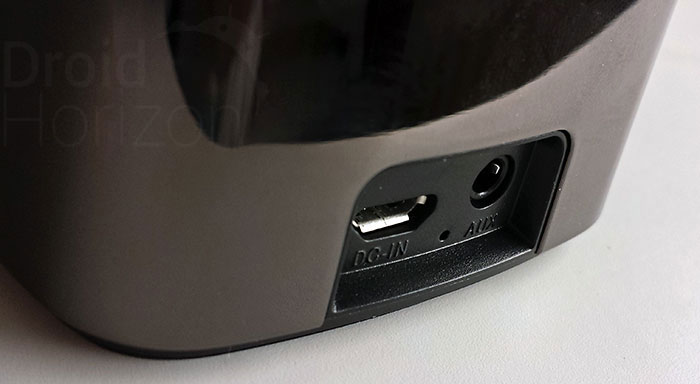 In Use
The pairing process was straightforward and this speaker can remember up to 8 different devices allowing it to be shared by everyone in your home.
Being very small and light, it's easy to bring this speaker with you wherever you go. At close range it is loud enough for outdoor use but mightn't have quite enough volume in a party atmosphere.
Having the on/off switch and buttons on the bottom prevents accidental presses but does mean you need to lift the speaker every time you want to do something. A single press of the back and forward buttons skips tracks and these buttons need to be held down to adjust the volume.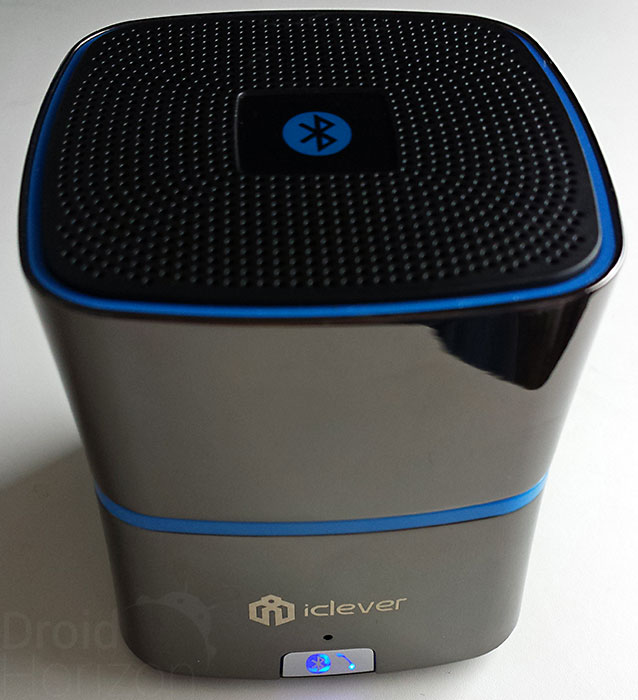 Price
Currently priced at £22.99 on Amazon UK / $29.99 on Amazon US the IC-BTS02 is definitely a nice little speaker for the money.
Overall
With it's great build and strong performance, iClever's IC-BTS02 Bluetooth speaker is a good option for those looking for a highly portable budget speaker. Considering the price there shouldn't be too many tears if it doesn't survive that trip to the beach, and given a little care it should satisfy the majority of people's audio needs.
If you're interested in purchasing this speaker follow the Amazon links below for more details.