iClever sells headphones that are designed for kids. They have a couple of seasonal sets, as well as a "year 'round" one. It was this last one that I got to try out. Here's how things went.
The model that I opted to try out were pink headphones, with cat-like ears on the top. The entire unit is made of plastic, and is colored in two different shades of pink. The earphones rest on the outside of the ear, but they aren't large enough to fit completely over it. The connecting aux cable is only attached to one side, and the cable has the flat exterior, to reduce its ability to tangle or kink. Both sides of the earphones have an adjustable length; at full extension, they were just long enough to fit me (a nearly 6′ tall male). I put them on my 4 year old daughter's head, and they appeared to fit nicely, fully retracted.
iClever claim a cap in volume, when using these, and I can attest to this being true. There is a definite and noticeable decrease in volume, when one compares these headphones with a conventional, 3.5mm set. While it's difficult for me to approximate this difference in decibels, I'd put it at around 60% of what I get out of my normal earbuds, when both are at full volume. I also noticed a difference in how the audio sounds in these headphones, compared to the earbuds that I normally use. In my regular pair, the low end sounds have a bit of a bump to them, and the highs are easily distinguishable. And listening to these, everything seems to be closer to the middle. So whereas with cheap headphones, my experience is that everything sounds high and tinny, the highs aren't all that high when using these headphones for kids, nor are the lows all that low. My suspicion is that by reducing the extremes, it's going to be a bit easier on the ears of young kids. And as bad as the following statement may sound, I'm at a loss as to how to better describe it. The best way for me to describe how it sounds as if everything is slightly muffled. It's not muffled in the sense that you might think, it's just that there are no extreme and sharp noises at either end of the spectrum.
So based on those two factors, as well as its appearance, it's not all that difficult to see that they were really building these with kids in mind. And with how it sounds and looks, I have no problem letting my child use these, because I know that there's a cap to her how she could turn up the volume, and I know that the highs and lows of any music or game or video she might be watching isn't going to be coming through on to her ears. My only concern with the product would be durability. Kids are notorious for breaking things, or mistreating them. There was nothing I could ascertain with these headphones that gave me confidence that they'd hold up to the abuse of young kids. They didn't feel any sturdier than any other pair I've worn in the past. It wouldn't surprise me to see them broken at some point in the future, due simply to them being tossed around, or buried in a toy box. In the end, I'm giving these a seven. I like the way the sound performs, but I can't help but wonder about how long they'll last, and I don't like having that in mind when making a purchase. Were they to feel studier, I'd score it higher.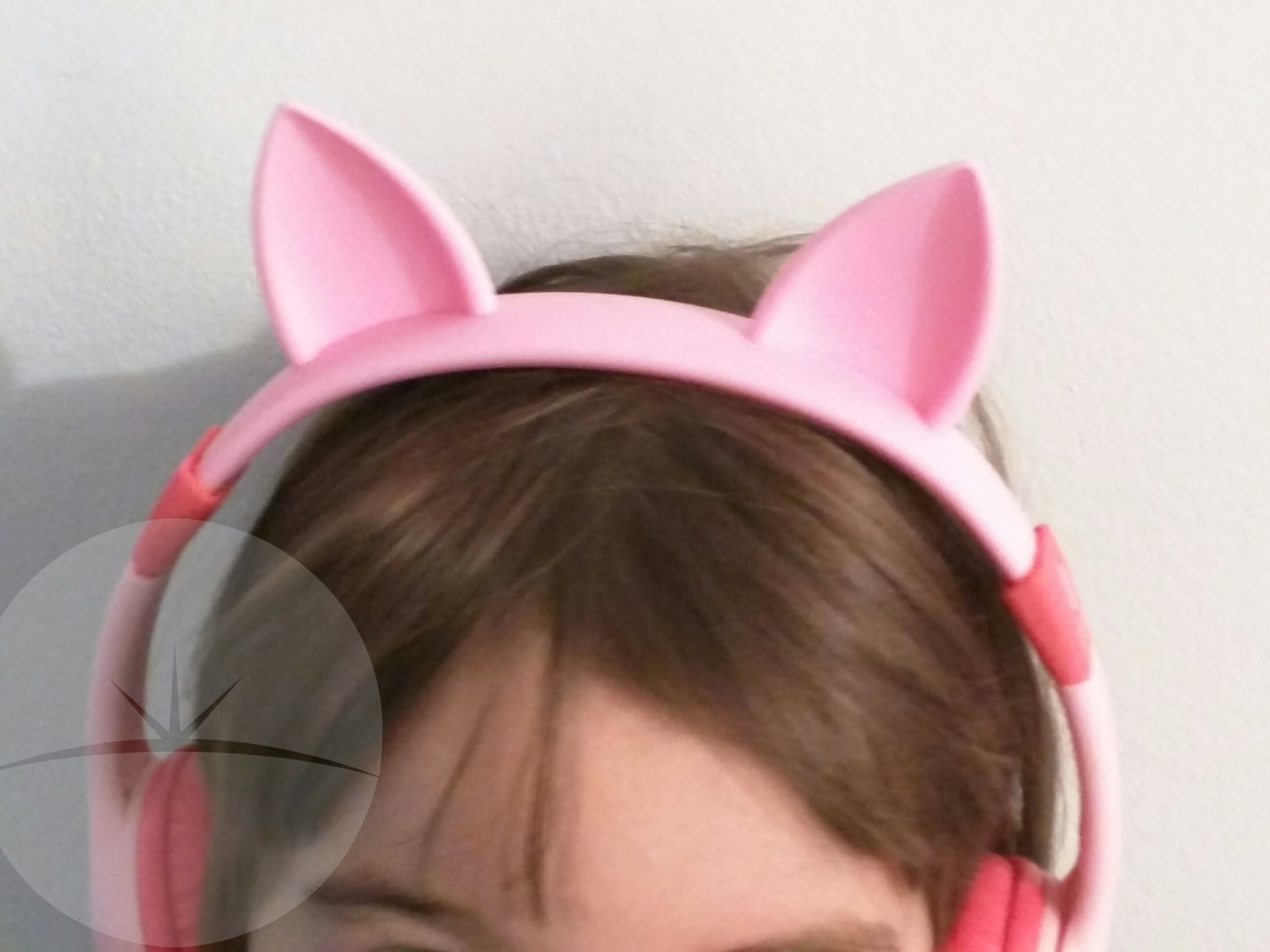 iClever is offering a giveway to our readers. To enter into this contenst, you simply must mention in the comments which of these headphones you'd prefer to win. Our Editor in Chief will select one winner, who will then be shipped the pair of their choosing, from iClever. Good luck to all the entrants.
Halloween Special Edition: https://www.amazon.com/dp/B01JO7ANR4
Christmas Limited Edition: https://www.amazon.com/dp/B01JO7ASRY
Cat Ear Headphones: https://www.amazon.com/dp/B01JLURR2S