If you're interested in remotely monitoring and controlling your home then iControl have a home automation camera / hub which can be viewed and controlled from your Android or iOS device.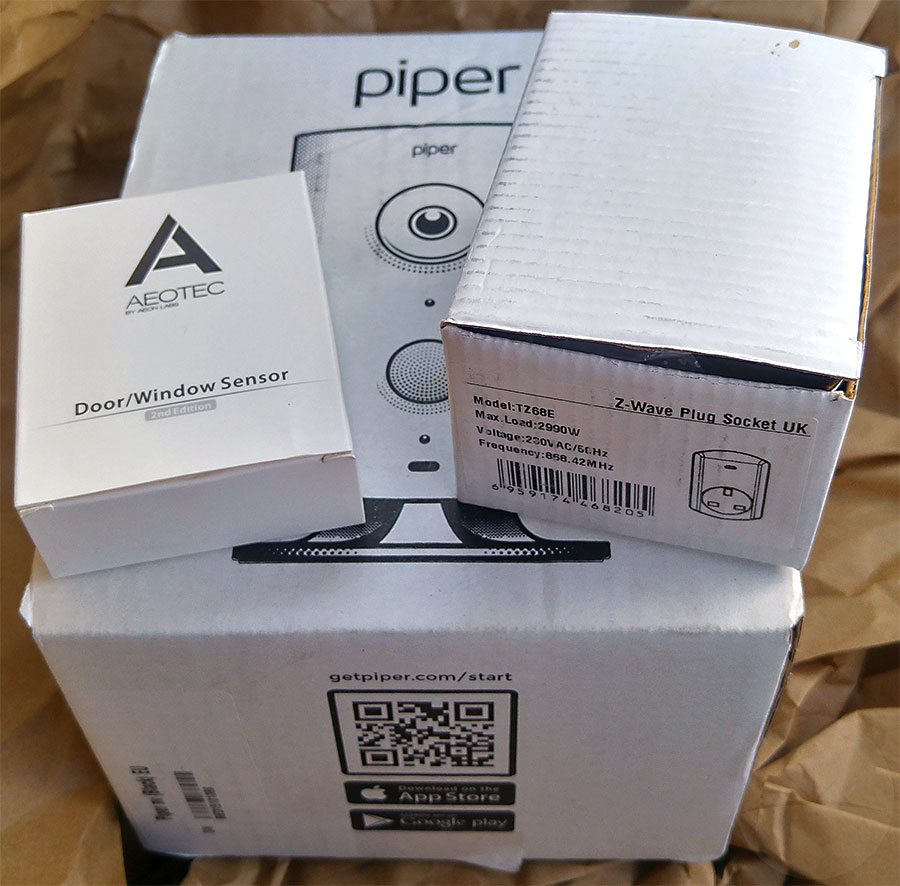 Piper NV
Available in a choice of black or white, Piper NV is a relatively large (5.5" x 3.5") plastic-shelled unit which sits on it's own stand and provides a 180° Wi-Fi 3.4MP 1980 x 1080 camera (with night vision and microphone), and a temperature, humidity, light and motion sensor. It also acts as a hub for controlling other Z-Wave accessories from within the Piper app. The app connects remotely over the internet via iControl's servers with no additional fees.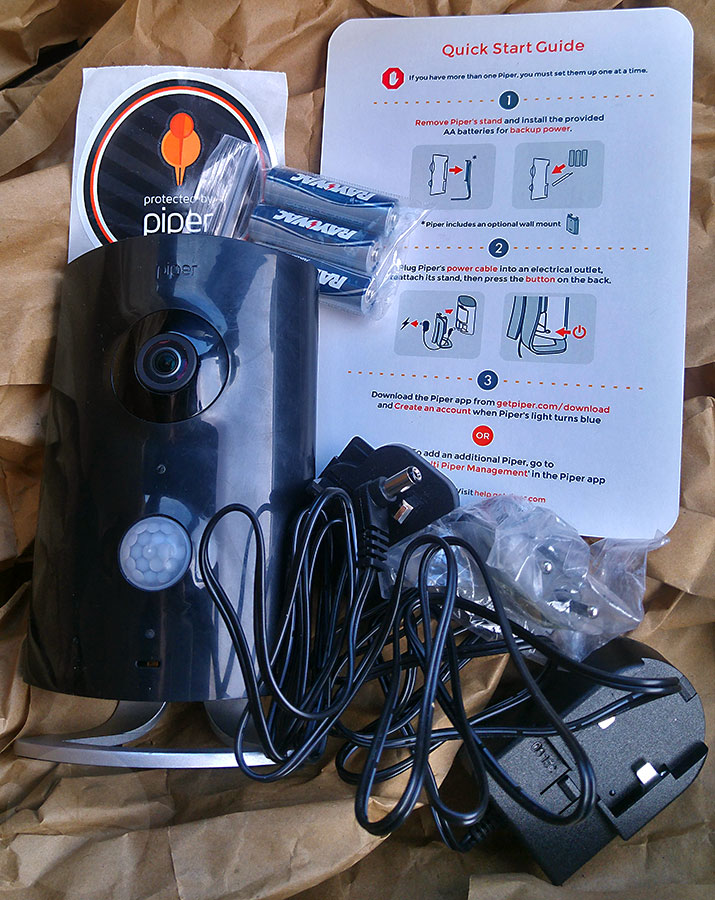 The Piper is powered via a 5V 2A charger, but as a backup can also be fitted with three AA batteries. Once you have the app downloaded https://getpiper.com/ installation is fairly straightforward. Piper creates a WiFi hotspot which you connect to on your phone. This then allows you to enter your home WiFi details and get it onto your network.
The app is nicely designed and easy to navigate with tabbed icons along the bottom. There's a status screen which lets you know what's happening and a "Home Vitals" screen which charts temperature, humidity, light, sound and activity. You also have the option of viewing the camera, managing accessories and setting up rules or schedules for home, away and vacation modes – saying what should happen (including a deafening 105dB alarm or 35 second video recording) when temperature changes or motion, sound, or door sensor movement is detected. These sensors all worked flawlessly without a single glitch during use.
The camera's wide fish-eye field of view is great for capturing a large area, and you get to pan, tilt and zoom by swiping within the app. There's a couple of seconds delay on streaming video, but overall it's fairly smooth and I found it very clear and easy to see and hear what's going on. You can also tap the microphone button and have your speech playback on the unit's speaker.
Night-vision mode can be manually or automatically enabled, illuminating red LEDs on the front of the camera and also providing a clear view of what's going on – even in complete darkness.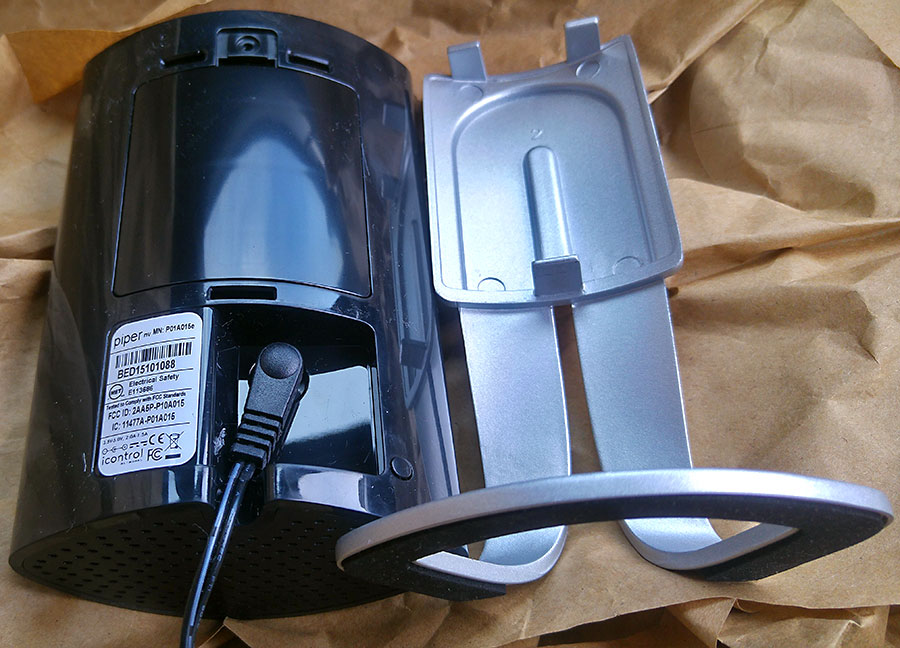 Z-Wave
Z-Wave is a standard wireless specification used by many different home automation brands. Once you have Piper installed it's then a piece of cake to connect any Z-Wave compatible accessory from the app. Here's a couple we tried with Piper…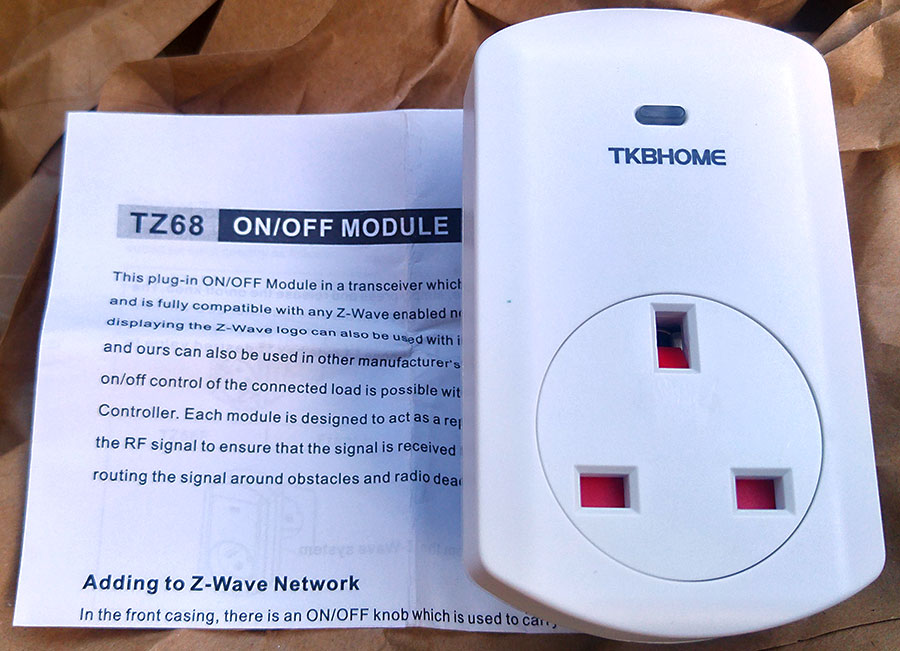 This socket has a simple operation, allowing you to control the power to whatever you plug into it from the app. The socket responded within a couple of seconds of tapping the app. It has a blue LED which lights while the socket is set to off.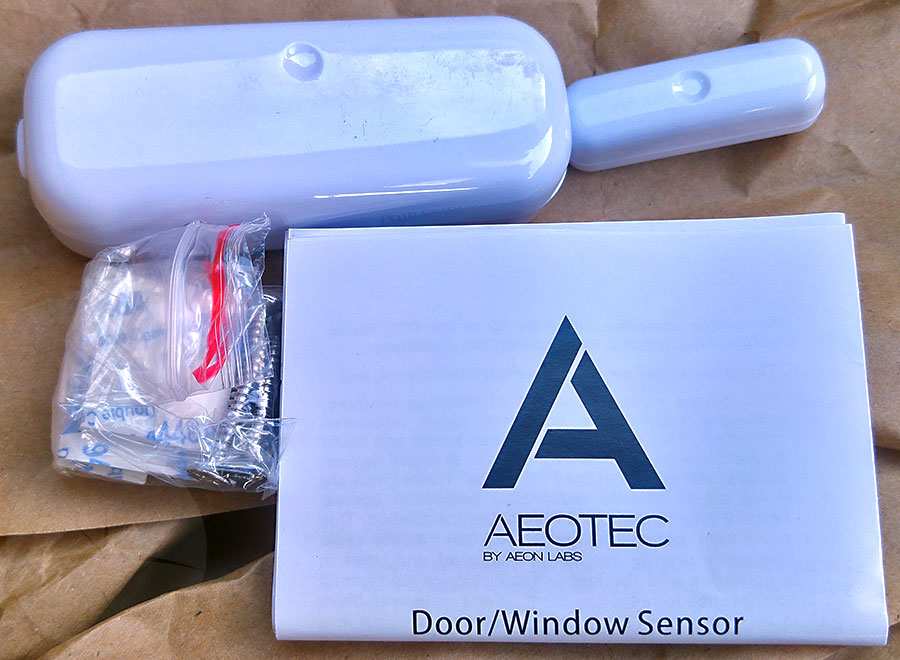 This sensor takes a couple of AAA batteries which will power it for up to an impressive 2 years. Coming in two parts, it quickly reports whether the dimples on each part are in close proximity. This is useful for sticking to a door or window (plus frame) so that you will get notified or have something happen automatically when it gets opened.
Overall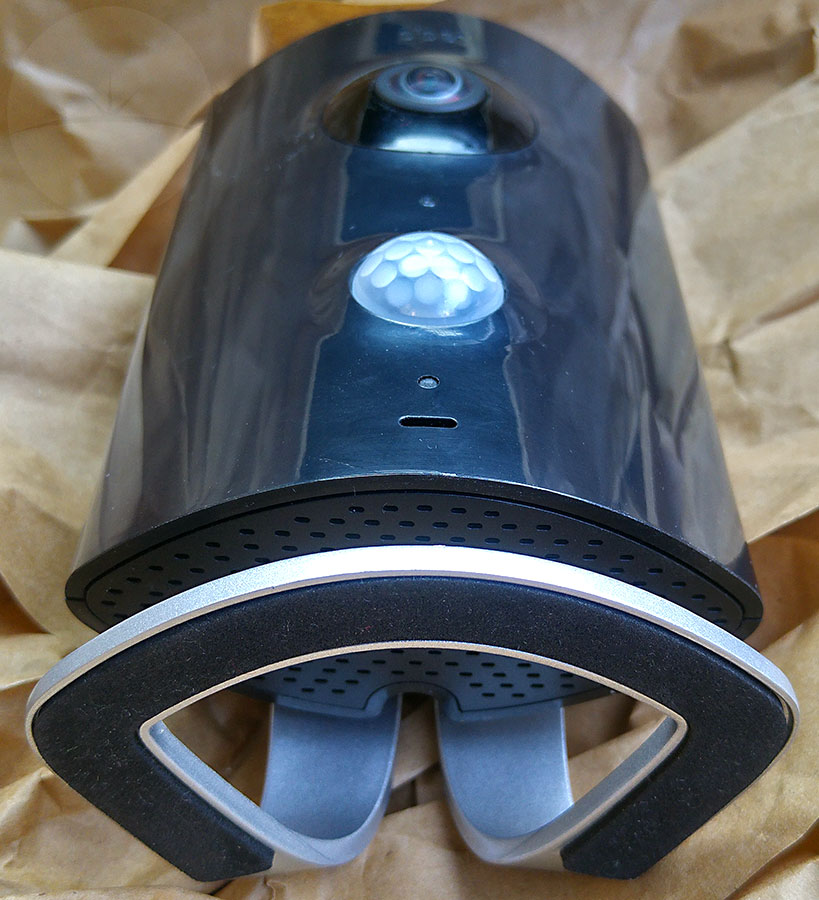 Currently at around $259/£229 for the standalone Piper NV unit, this is a serious piece of wireless home automation and security kit. The camera and app provide a clear view of what's happening from anywhere with a data connection, while compatibility with Z-Wave accessories will let you expand your system over time. There's no web app, no local storage and you are relying on iControl keeping their servers online – but otherwise it's difficult to find fault with this well designed and implemented solution.
Click the links below for more details of Piper NV and iControl's other home automation services…