USB has made it easy for us to connect all sorts of accessories to our computers. However when it comes to linking a couple of PCs together we've always had to look at other solutions.
This special cable from ICZI has been designed to allow direct data transfer between PCs via their USB ports. It even allows one computer to control the mouse and keyboard of the other and share clipboard contents.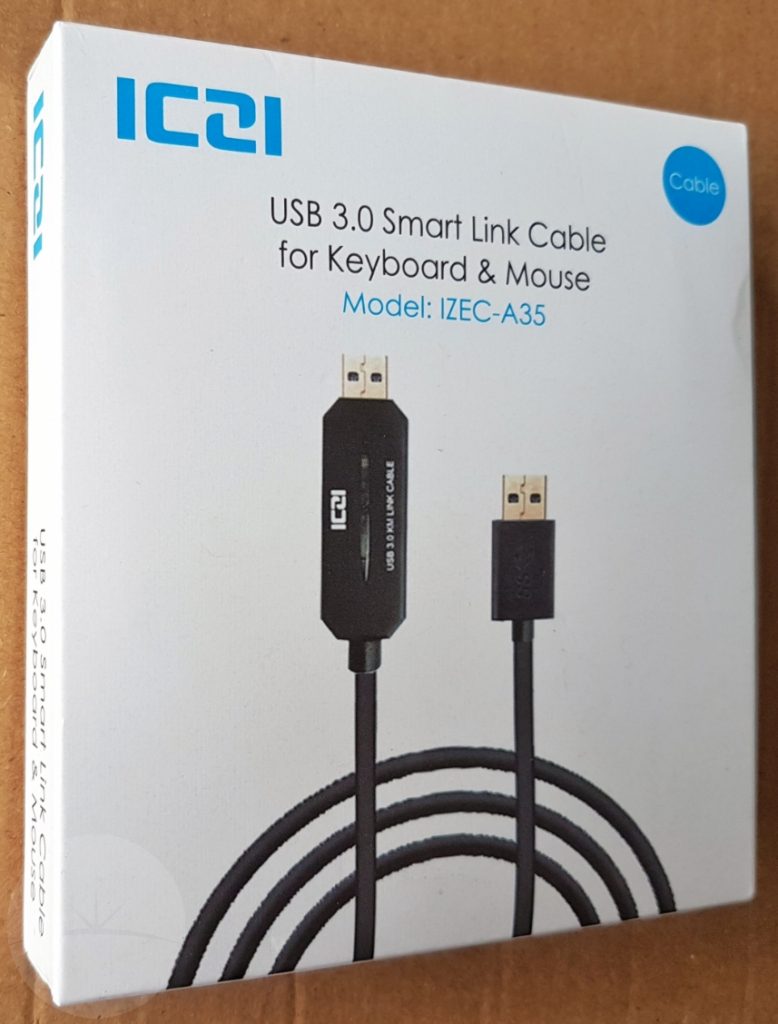 Available in both USB 2.0 and 3.0 versions, I tested the 3.0 version. It came in a small cardboard box along with an instruction leaflet and warranty card. While it doesn't look much different than a regular 5ft USB cable, it does have a pen-drive shaped bulge at one end that lights up with blue LEDs during use. The thick cable, connectors and insulation all seem to be high quality.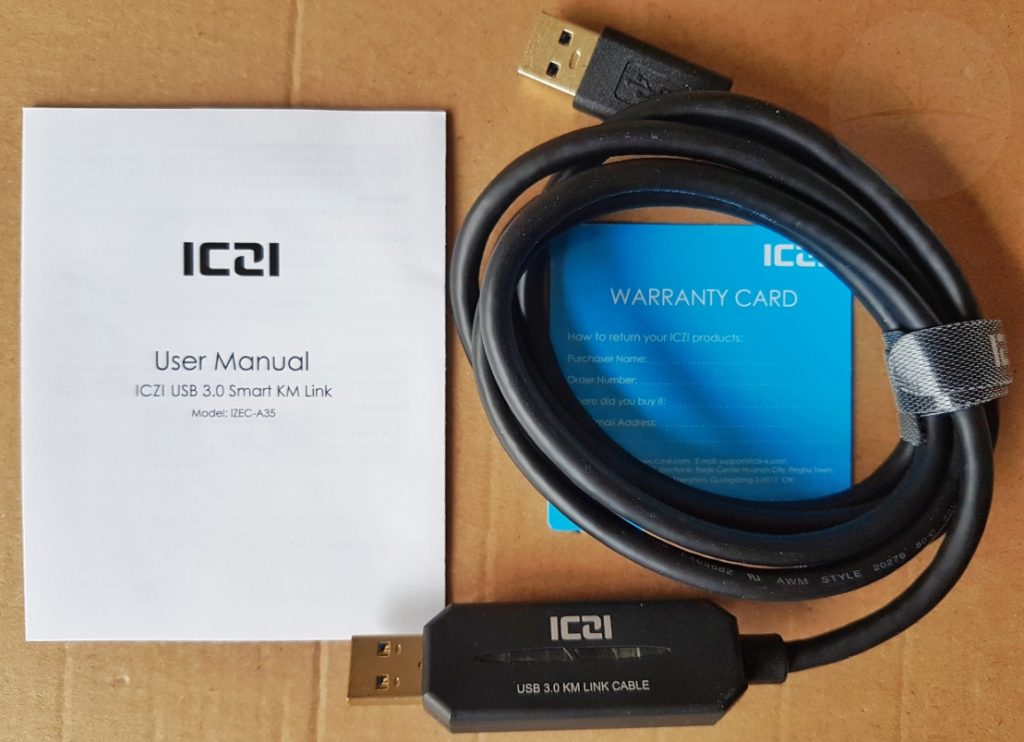 Notably no driver CD is included since the storage for the drivers and software mounts as a separate drive on your PC once you connect the cable. For Windows the driver installation is automatic while you'll need to install a Smart KM Link application to connect to a Mac. Unfortunately Linux and Chromebook users are out of luck.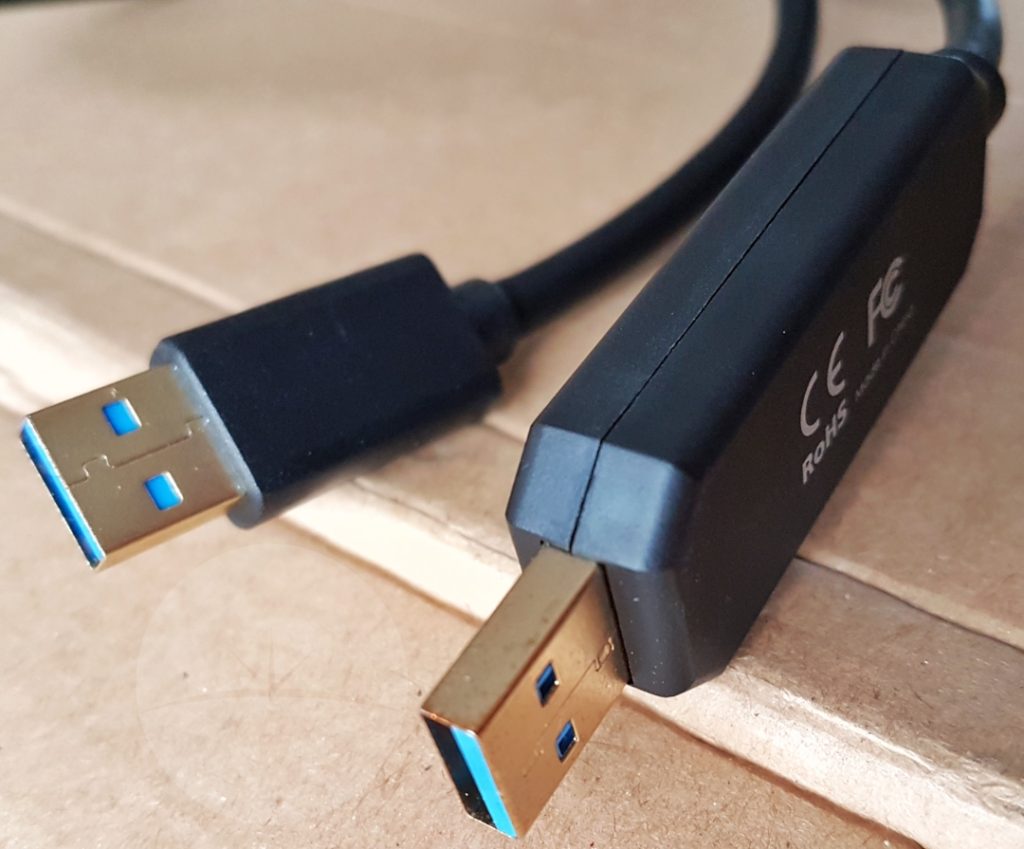 I tested the cable between a couple of Windows PCs and was impressed with the ease of use and performance. After the initial driver installation I could drag and drop files to quickly transfer them between machines at a very respectable 33Mbps. You also get a notification icon on the taskbar where you can configure keyboard and mouse remote control. This can be triggered by a hot key, middle mouse click or dual-monitor style by moving the mouse off the edge of the screen.

Currently priced at just under £21/$17, I wouldn't consider this a cheap cable and for a one-off data transfer you could always make do with an external drive. However if you're regularly transferring data between computers or want a slick two-PC setup then the convenience and transfer speed of this handy cable should make it well worth the asking price.