Review: Immerse Virtual Reality Headset
Virtual Reality is about to become huge! Oculus Rift, Samsung Gear VR and HTC Vive VR are all set to launch soon to market or already have. Hefty pieces of kit for sure, with hefty price tags to match. What if you're unsure about throwing a lot of money at a "gimmick?" Personally, until I tested VR headsets myself, I was calling it a gimmick too, until, Firebox sent us a sample unit of this inexpensive and universal headset and I enjoy the experience immensely. Priced at £30 GBP, I wasn't expecting highend materials or finish, what you do get is an accessory that does what you need at a reasonable price. Like London buses, we posted a review of the Homido VR Headset just a few days ago.
Built throughout in plastic. The Immerse Virtual Reality Headset is certainly very lightweight, we wouldn't be too sure it could take a fall to the kitchen tiles though. Portable enough to throw in your bag for heading to the office, the headset would likely stay at home after you've showed it off to your colleagues anyway. It's universal, most of today's smartphones will fit in the slider. Tested with a range of phones, the OnePlus One was a very tight squeeze. Some scuffs to the back and sides of the phone all rubbed out easily. Be warned, it's not an eloquent procedure getting your phone in and out of the headset, take your time and don't force it too much. Button placement can cause issues as well, I often turned volume down, turned screen off and took screen shots hitting buttons by accident.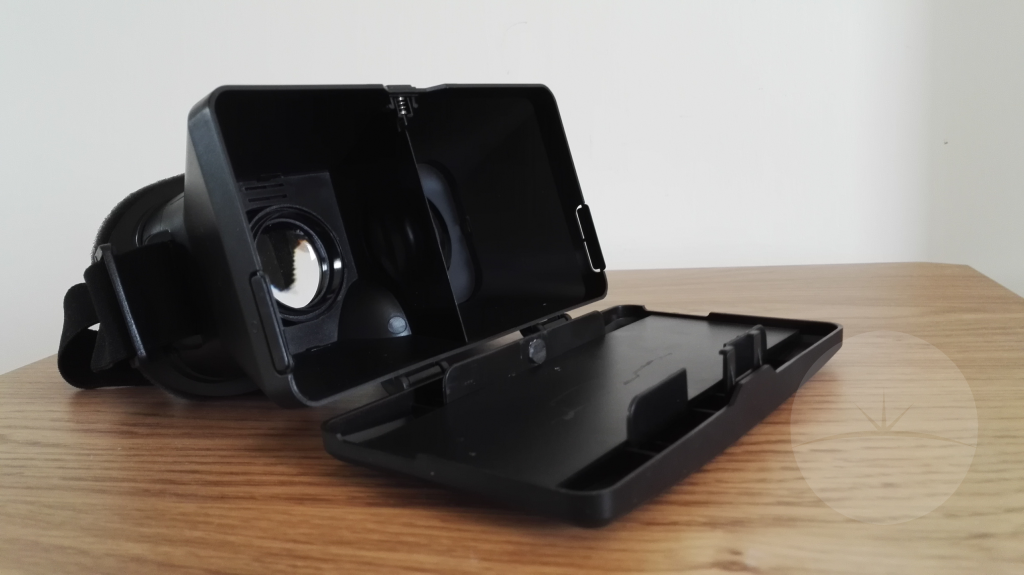 Once you have your device placed inside, close up the front until you hear a clicking sound. The mechanism is very secure, tested first hand by a 5 and 3 year old, those little dudes could break anything. The straps around the head are comfortable enough and can be tightened or loosened to suit all head shapes and sizes. Use the sliders to get focused, you'll have to feel around with your index finger. There's a hole on both sides to connect your headphones. No issue here if your headphone jack is at the top or the bottom of your phone. Good thinking by the manufacturer. (I did test with the Sennheiser CX 5.00G I really would recommend for a true immersive experience.)
I'm going to be honest here, I wished the Immerse Virtual Reality Headset would be a bit more comfortable at the top of the nose. You can wear your glasses at the same time due to padding but there's zero padding where it sits on the nose. Everyone that had a go at my house had a red line in the same place and complained it wasn't very comfortable. Such a shame.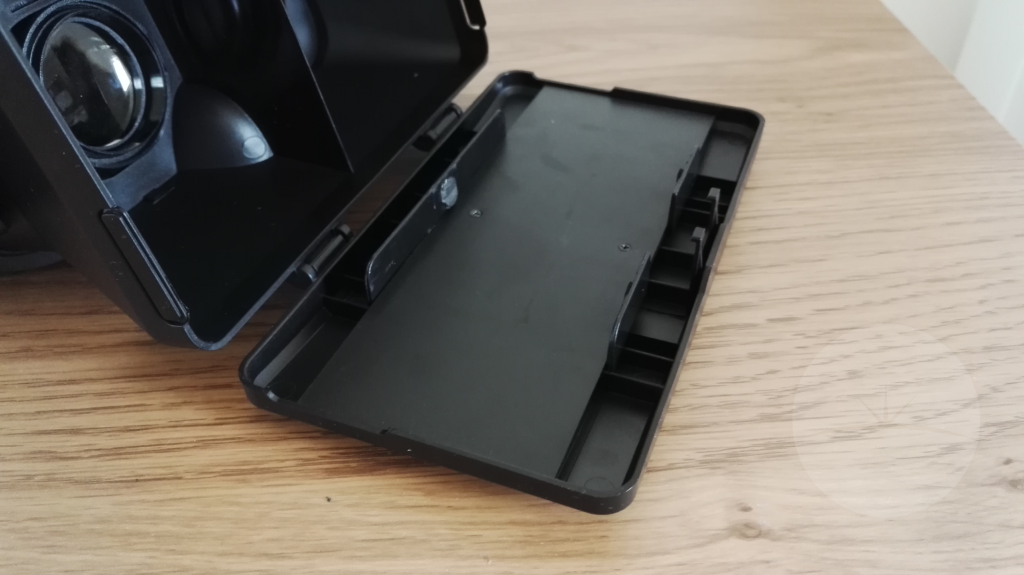 Because it utilises your smartphone, it's compatible with hundreds of free and inexpensive VR apps on the Play Store. So whether you want to watch 3D movies, explore new worlds, play immersive games or you're just looking for a quick departure from our own tedious reality – there's something for everyone.
YOU CAN PURCHASE THE IMMERSE VIRTUAL REALITY HEADSET FROM FIREBOX.COM FOR £29.99 HERE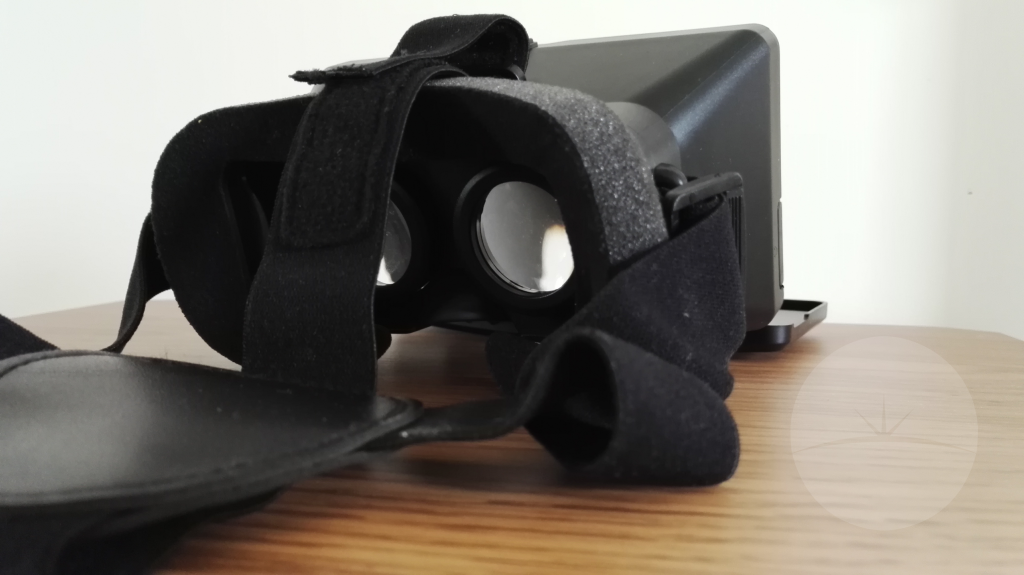 Not a bad way to get started into the Virtual Reality world. The Immerse Virtual Reality Headset could make a great stocking filler for your husband or boyfriend. For under £30 the product isn't really expensive, that shows with the cheap plastic materials used. You'll like only use the headset for a few hours to show off then throw it into a drawer until you find a new cool game or app. You get what you pay for here, sometimes that ok. There's no fancy bells or whistles, it does the job intended.
We found the promotional video, if you'd like to watch it.