For travellers it's pretty much essential to have a portable external battery that will extend the usage time of their gadgets on the road. However choosing from the wide choice available can be difficult. Kinps offer external batteries with a choice of black or white in a range of capacities. This is a review of the 13000mAh black version.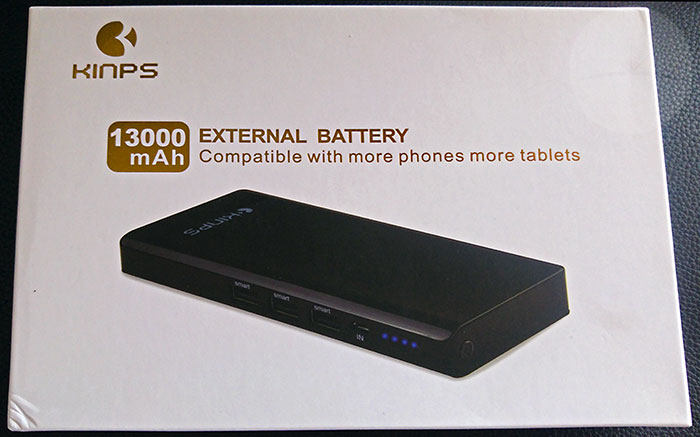 Most manufacturers have settled on the portable long slab design with two USB charging ports on one end. Kinps have shaken this up a little by just having an on/off button on the end and giving us three output ports along one side. Each of the three ports is capable of delivering up to 2.4A which will quickly charge pretty much any gadget with a USB charging cable. One small snag is that this battery can output a maximum of 4.5A between the three ports, so charging speed may be reduced when more than two high-drain gadgets are attached.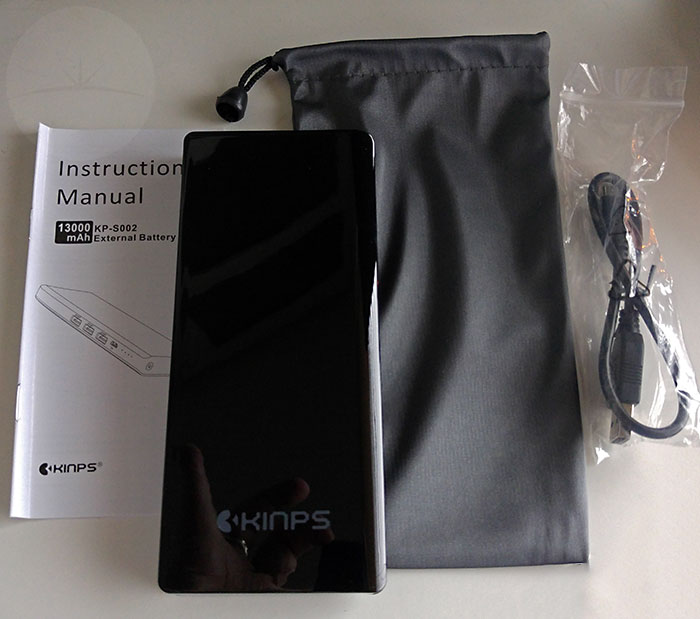 Each output port includes "Smart Technology" that will automatically charge your device at it's maximum safe rate without over-charging. When nothing is drawing power, the ports automatically switch off to save battery. Unlike some power banks I've tried that sometimes switch off prematurely, the KP-S002 detected low drain accessories like my Bluetooth headphones and kept going until they were fully charged.

Beside the output port is the standard micro USB input port which also accepts a fast 2A charge from the included cable and appropriate USB charger. This is important for higher capacity batteries like this as it means when leaving it to charge overnight, you'll wake up to find it fully charged in the morning. 13000mAh is a good capacity from this point of view as it'll charge up in around 9 hours and then will last for ages before you need to charge it again. My phone has a relatively large internal battery and I was still able to fully charge it four or five times before completely draining this power bank.
Finally as is standard on most power banks, there are four blue LEDs which indicate remaining battery percentage in 25% increments every time the power button is pressed.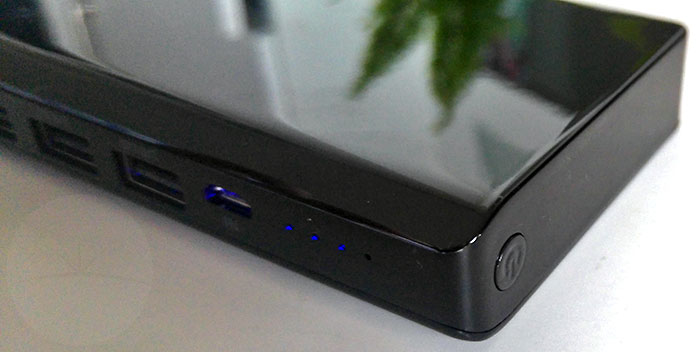 This is all wrapped up in a shell made from a high quality glossy black plastic. It's a total fingerprint magnet, but seems extremely well made and should be durable. If you are worried about getting it scratched up then a draw-string carry pouch is also included.
While this power bank is a little long for most people to comfortably keep it in their pocket, it's not too difficult to carry around. It does have a little bit of weight to it as you'd expect from a battery of this capacity, but not enough to weigh down your bag.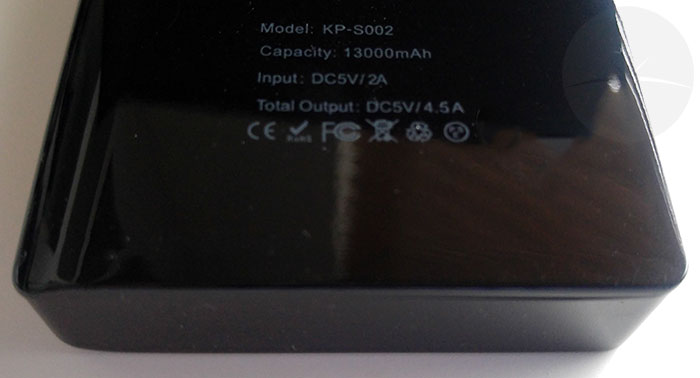 The current price for this power bank is £13.99 / $19.99 which is excellent for a battery of this quality, capacity and performance. Having that extra USB port is also genuinely useful and a differentiator from many other batteries available.  If you're in the market for an external battery then I can highly recommend the Kinps KP-S002.
Check it out from the Amazon links below…