This lamp has a LED strip in its head that's connected to a clip base by a thin silicone-covered gooseneck arm. As it's rechargeable it allows you to clip or stand the D3 anywhere you need additional light.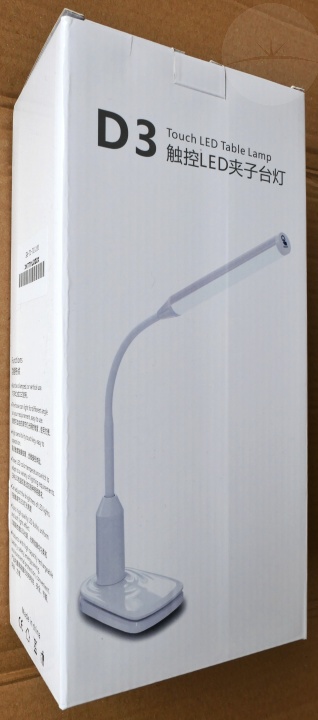 The gooseneck arm is very flexible and means the head can be adjusted to any position you choose. The large clip base has a small on/off switch and is made from shiny white plastic with rubber feet on the bottom. This design allows it to stand on a flat surface or be clamped to desks or headboards. Instead of a spring-loaded clip there's a plastic tube that you unscrew to open it and then tighten it up again to clamp it in place.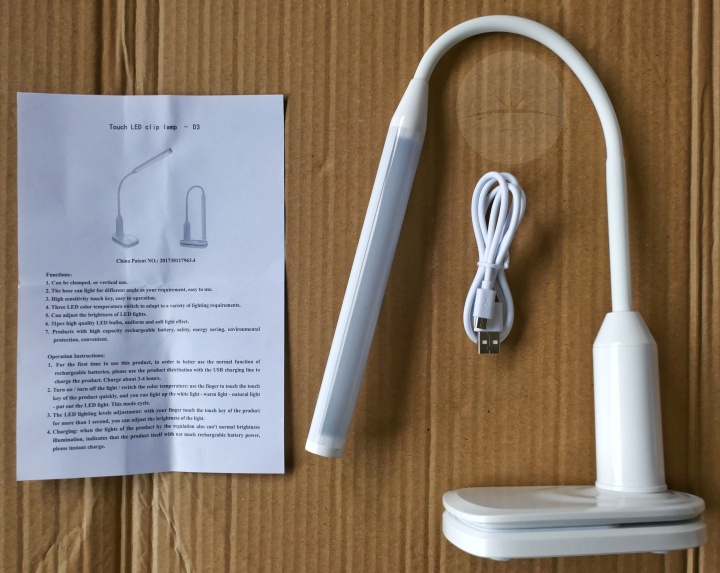 After switching it on at the base there's a touch sensor at the end of the tubular head that you tap to turn the lamp on and toggle between 3 colour temperatures – cold, warm and neutral. You can also hold your finger on it to adjust brightness up and down. The LED strip is covered in a white semi-translucent material that diffuses the white light and makes it less dazzling. The lowest setting will be good as a night light while the full 6W brightness is really bright, making this also a great desk or book light.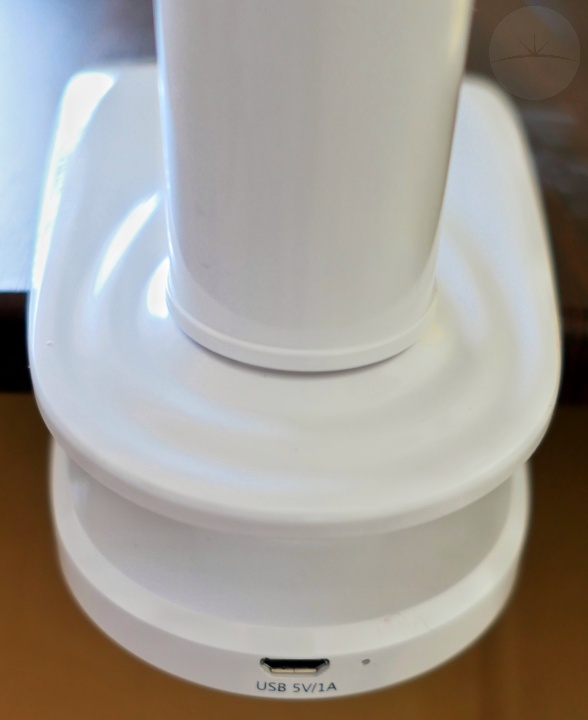 There's a small Micro USB port at the back for charging the internal 2000mAh battery via the included USB cable. It charges within a couple of hours, after which it should be good for between 4 and 60 hours of use depending on brightness setting.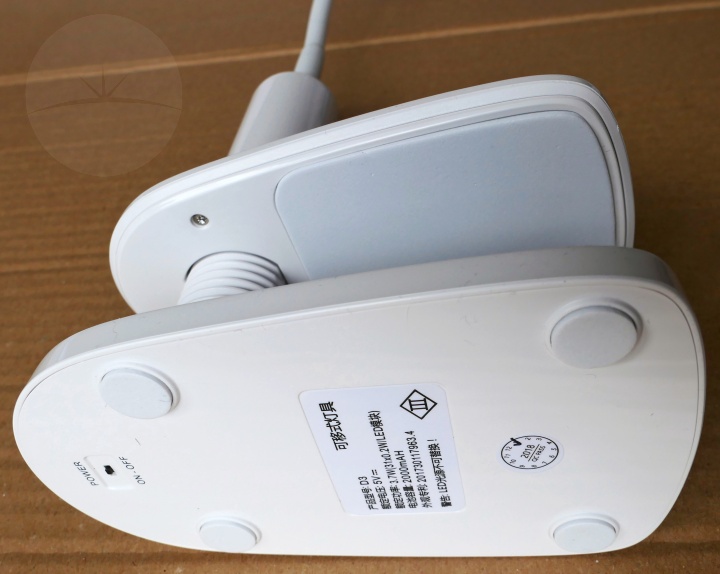 The option to power this light via USB is really handy, and would make it a great desk lamp for a computer desk – efficiently powered by a PC USB socket when the computer is on and just using the battery when it's off. If you were camping you could also recharge this from a power bank and have a bright light that lasts for days.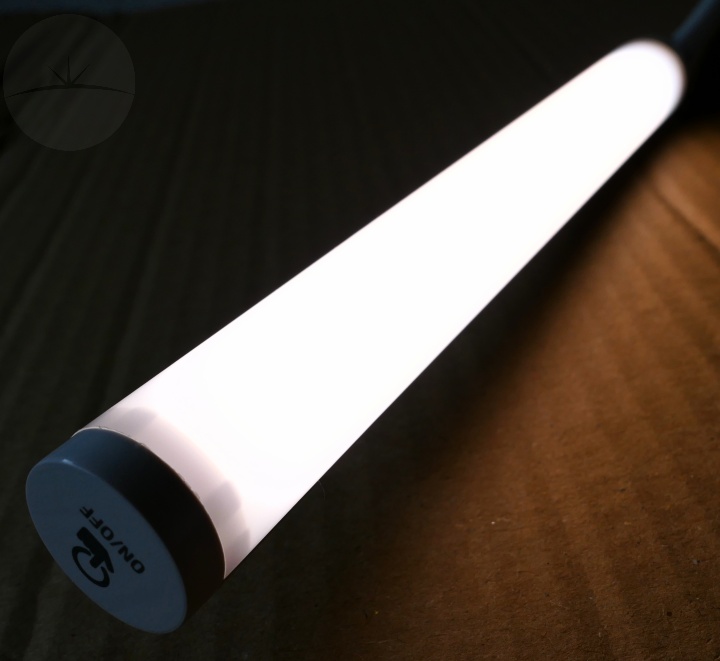 This portable little lamp does a great job of providing a bright and efficient light that will be ideal for reading or studying. The long lasting battery means you can clip the D3 just about anywhere and just recharge it again when near a USB power source. If you're looking for a flexible LED lamp then you couldn't go far wrong with this inexpensive option…