If you're looking for a Bluetooth speaker then the choice can be overwhelming, but if waterproofing is important to you then this model from Leeron is definitely worth checking out. The IPX7 rating means it can handle being submerged in up to a metre of water for up to 30 minutes which certainly beats a lot of the splashproof speakers we see around this $30 price range.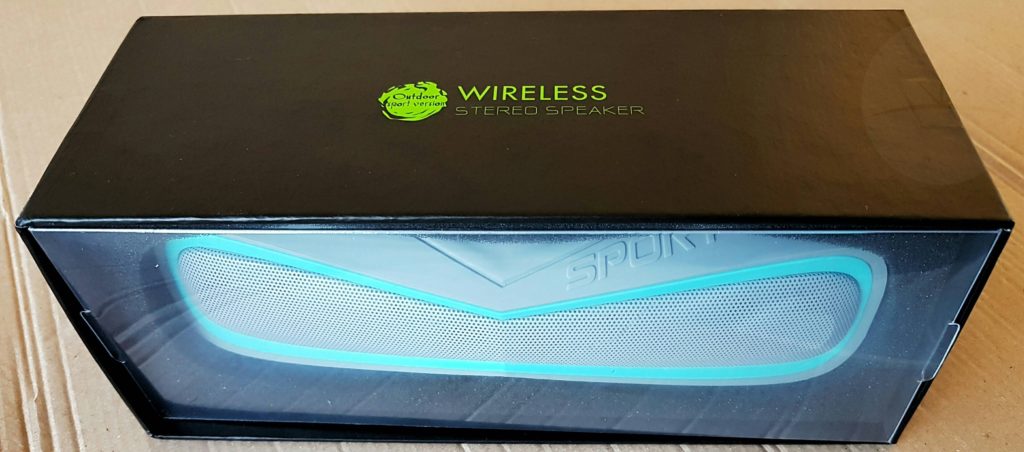 It comes packaged in a cardboard box along with instructions, a carabiner clip plus both micro USB charging and 3.5mm audio cables. The unit itself has a 7" oval bar shape (with a distinctive pinch in the middle) and has been coated in a grippy grey silicone material, accented in a choice of blue, green, orange or pink. Everything seems well made and I'd expect this speaker to be very durable.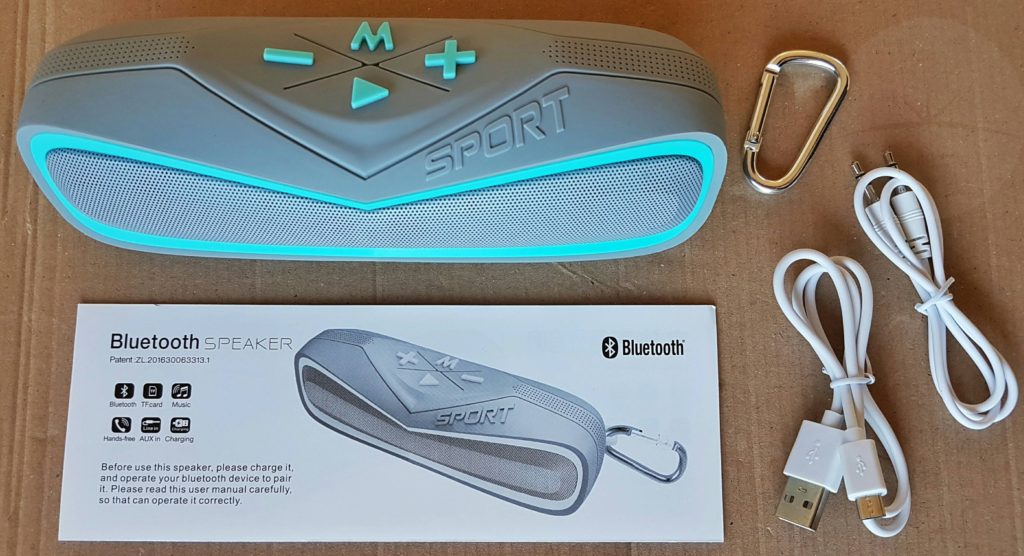 There are four large control buttons on top of the speaker – play/pause, mode and track skip/volume controls. Round the back behind a waterproof seal you'll also find it's Micro USB charging port, 3.5mm audio input jack and MicroSD card slot. The "M" mode button can be used to switch between playing audio from Bluetooth, an aux cable or a memory card containing your MP3 files.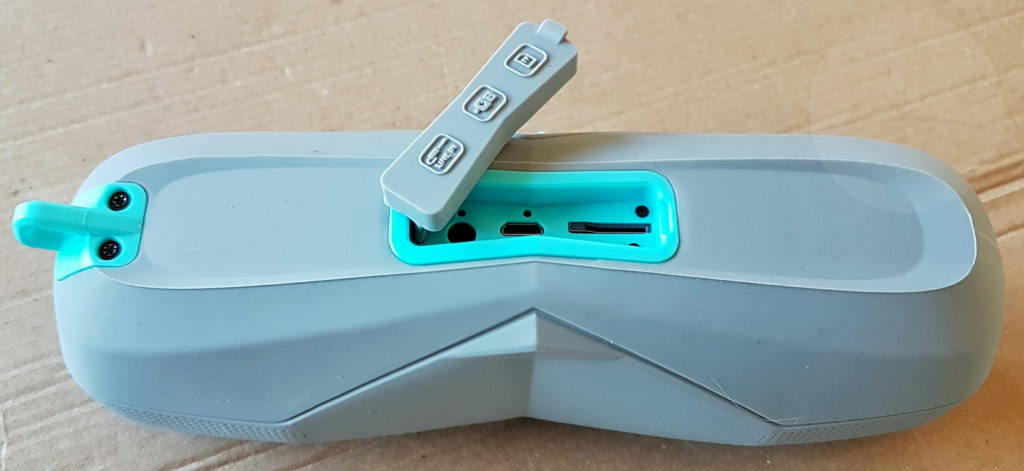 I had no problems pairing the speaker to my phone and Bluetooth reception was strong and very stable. Battery life was also excellent with the internal 1800mAh battery giving up to 9 hours of music playback – after which it will need recharged for up to 4 hours using the supplied USB cable.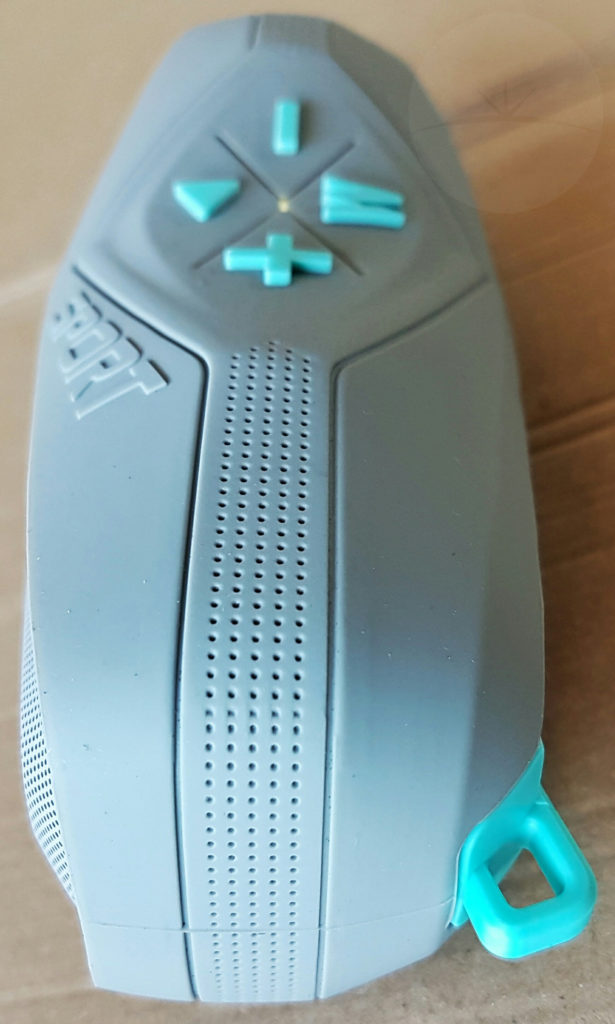 Stereo speakers pump audio from the metal grill at the front. Considering the level of waterproofing, I'd say the audio performance was pretty good. This speaker delivered a pleasant sound when faced with a variety of music genres, but did sound a little muffled and lacking in bass compared to some (less waterproof) budget speakers available at this price point.

While I didn't take this speaker swimming, I did take it in the shower with me and got it very wet – the water didn't bother it at all. If waterproofing isn't a priority for you then there are better sounding speakers for the price. However with it's strong water protection and excellent battery life, I'd consider this an ideal budget speaker for any bathroom.
You can pick it up from the Amazon links below costing just under £24/$30…