Nobody likes fingerprints on their touchscreen or camera lens, and if you wear glasses then you'll also need a good cloth for cleaning them. Those tiny cloths opticians put in your glasses case seem to be mostly only useful for smearing the dirt around.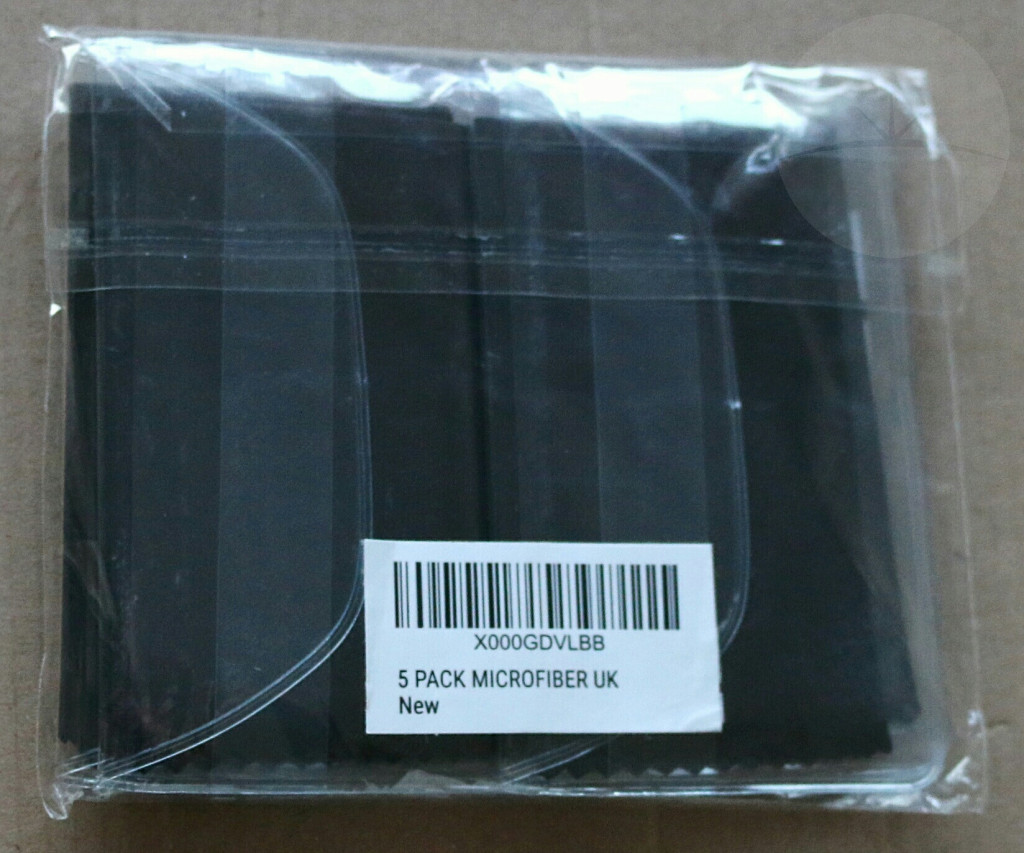 This inexpensive pack of 5 individually wrapped black cloths have been specially designed for this purpose. Each cloth is embossed with a LetsSwipeThat logo and at 6" x 7" is just the right size for easy screen and glasses cleaning.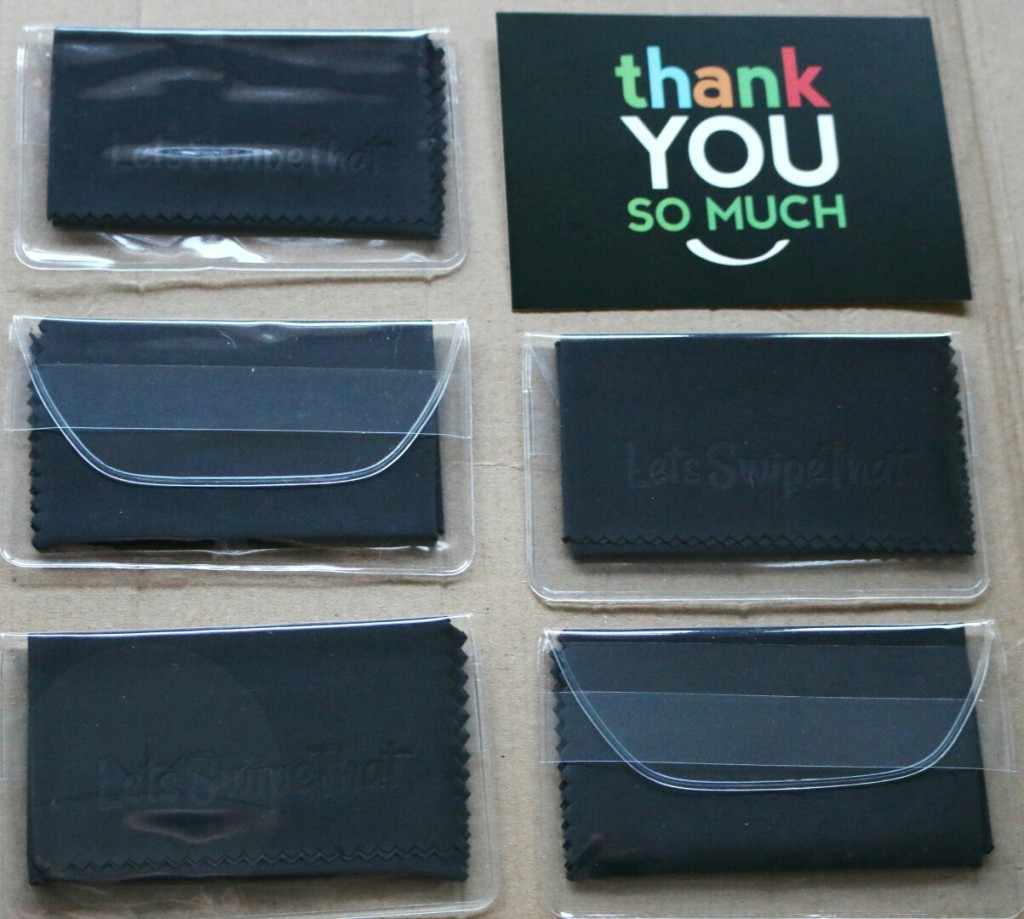 The material feels really soft and each cloth has been nicely finished. They seem to suck smears of the glass – taking no time at all to make it spotless. If a cloth does get grubby then you just need to give it a quick spin in the washing machine and hang it up to dry.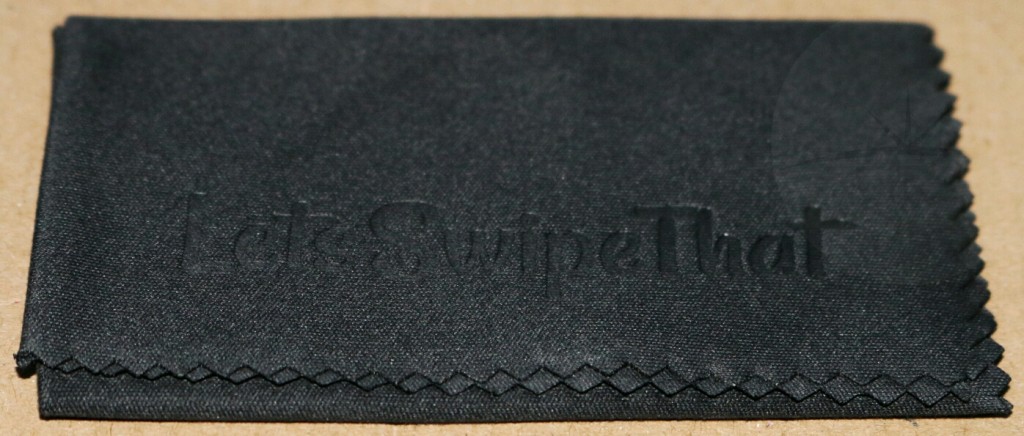 Think you don't need 5? Want to go hunting for a cloth every time you need to remove a fingerprint? Want to carry a cleaning cloth around with you? Don't be silly – this pack of 5 doesn't cost much so keep one in the car, one at work and scatter a few around your home.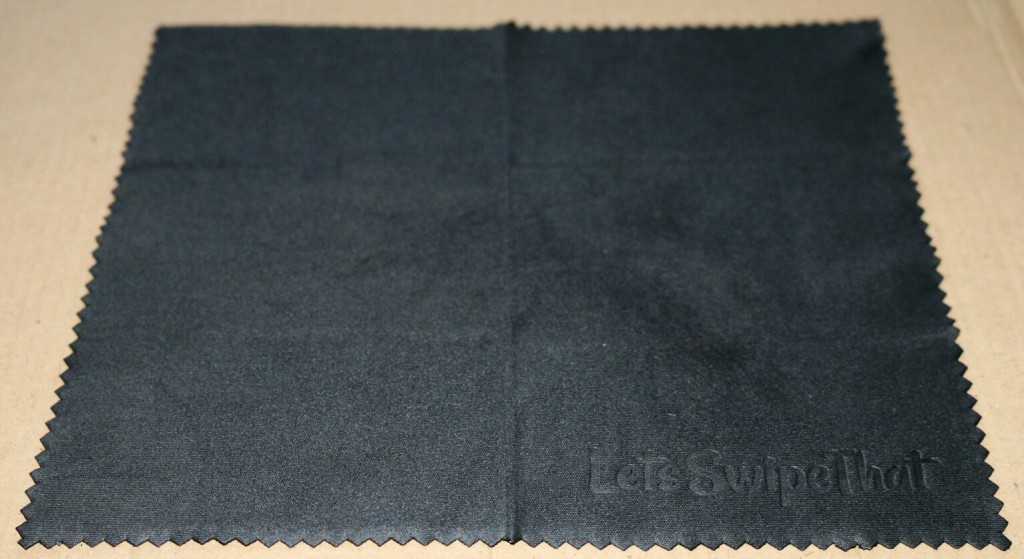 If you want to have a few microfibre glass cleaning cloths lying around then these are well made, don't cost the earth and will do the job nicely. You can pick them up from the Amazon link below…