In our latest Bluetooth headphone review, we're taking a look at the Lindy BNX-60 Bluetooth Wireless Active Noise Cancelling Headphones with aptX.
Company Profile
LINDY is one of the world's leading suppliers of computer and AV connection technologies.
Established in 1932 in Germany, LINDY Electronics emerged onto the market as a small family-ran business that specialised in petroleum lamps, radios and other electrical components.
Since then, LINDY has grown into a multinational group of independent companies. Offering a selection of cables, computing and networking supplies, LINDY has become a firm favourite with everyone from corporate customers to colleges and home users. Whether you're looking for noise-cancelling headphones, KVM switches or network cables, you're assured of quality, choice and affordability. After all, these principles make up the very foundation of LINDY Electronics.
Straight from the off, we have to mention the very pleasant unboxing experience, we've mentioned on previous reviews that the presentation, design and included extras really add to a great first impression. As with other Lindy products, we're more than happy this time too. The carry case comes included and the inside is velcro so the included pouch can stick anywhere, that's a nice touch by the company. (Check the video near the bottom of this article to see what else is included.)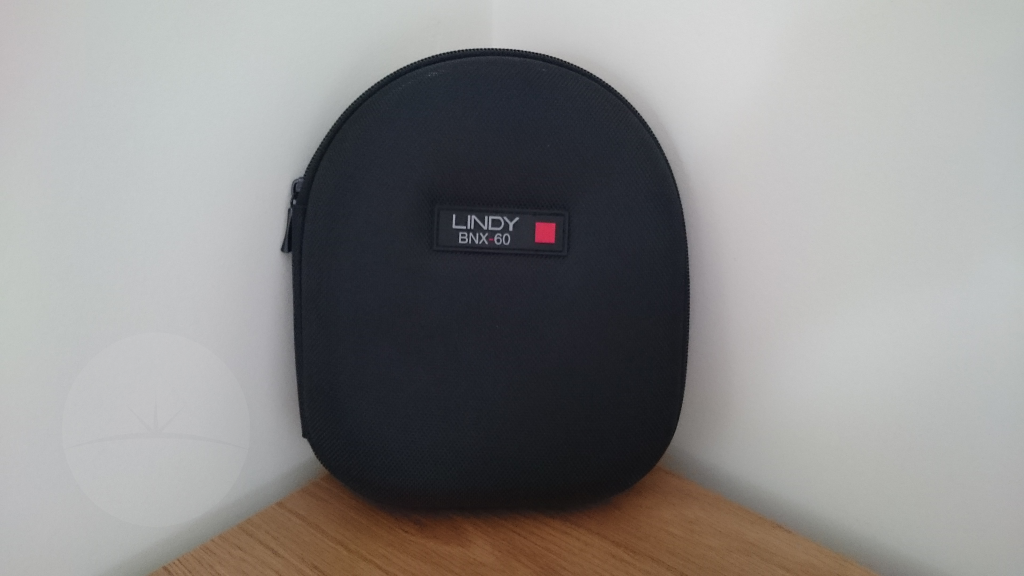 The Lindy BNX-60 are really well made, these aren't $20 headphones from Amazon, these cans scream of high quality materials and built with care. Although not super lightweight either, I personally like the slight weight which seems more reassuring somehow. The buttons are super clicky and tactile, the headband extension sliding action is smooth but solid. The soft touch matte black finish with red trim, is the certain style that the company aims toward as with their other products.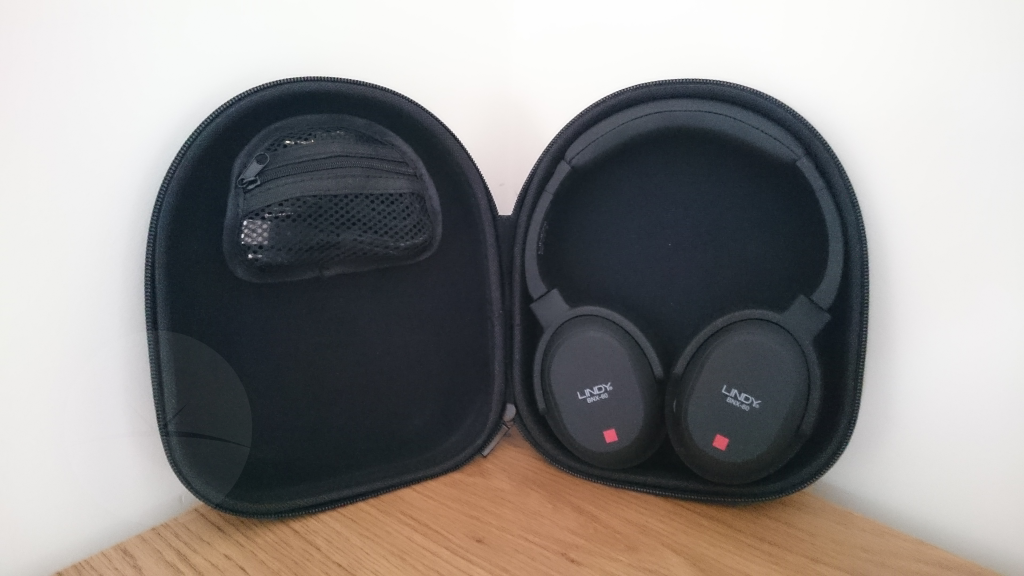 The Lindy BNX-60 are extremely comfortable for extended listening time, each night since I received them, I've played my tracks for 3 or 4 hour sessions without even noticing they were on my head. The cup padding is breathable real leather but upon testing my ears didn't sweat. These headphones are more comfortable than cans twice the price! Syncing to my devices was straight forward as always even without NFC, press and hold the power button until the lights flash to sync, the source device will show the BNX-60 in an instant.
The proof of the pudding is in the eating, so, what do the BNX-60 sound like? For me, the bassline sounds tight with a bit of punch and at full volume they still sound great too. Mids are clear and precise for vocal heavy tracks and the soundstage fills the room / ears. We can thank aptx for that.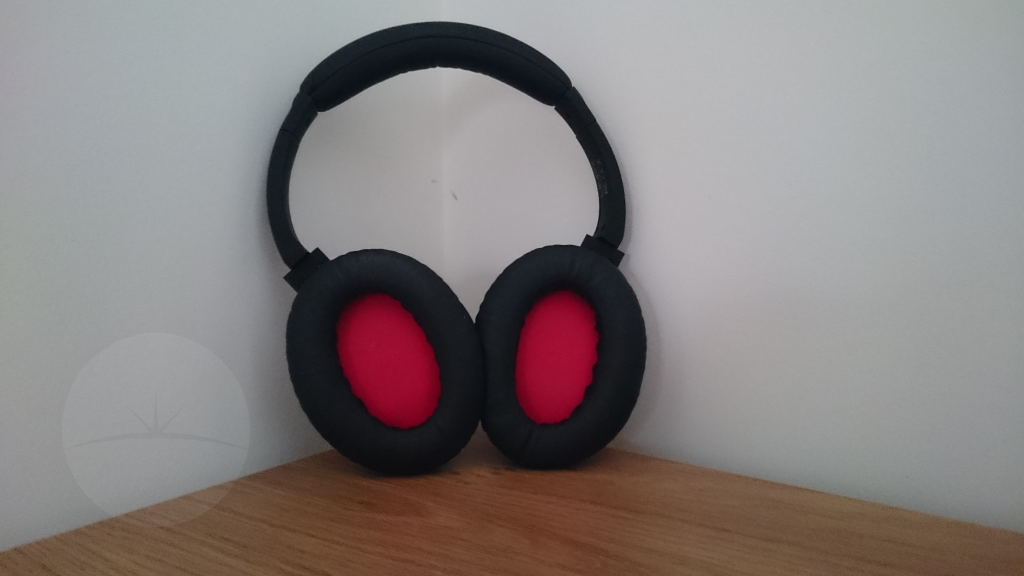 The biggest selling feature has to be the noise cancelling switch. This switch is independent from the power on / off so remember to turn it off when not in use. As far as the cancelling goes, I could happily listen to tracks while the kids were screaming and the wife nagged about putting out the trash, at least I think that's what she was moaning about because I couldn't actually hear her. Unfortunately, she could hear my music at near full volume due to a bit of leakage but fine around the 70% volume as an estimate. The active noise cancelling works also if you connect via the 3.5mm jack, perfect for any budding DJ's out there.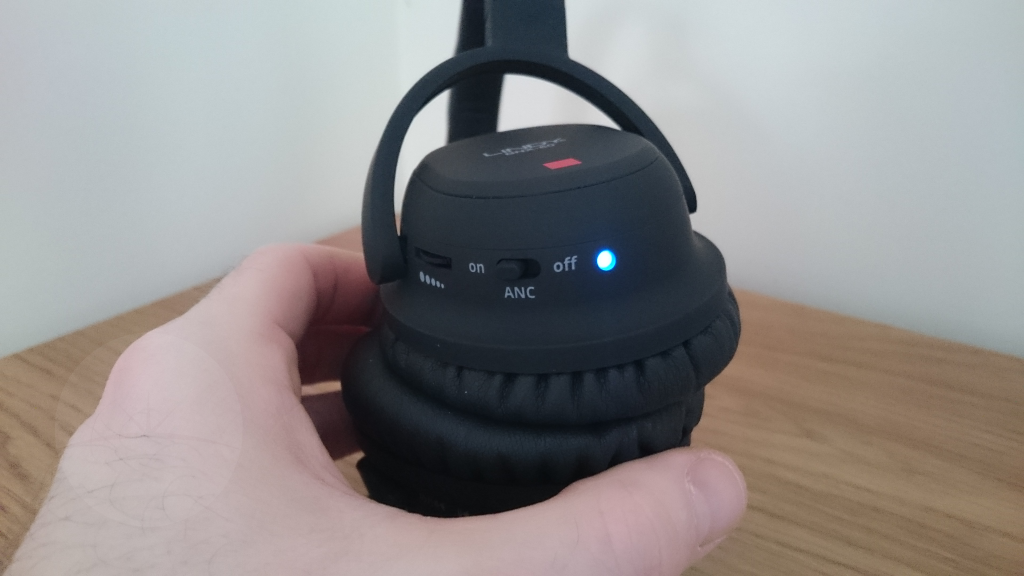 Battery life is what to be expected, remember when streaming over Bluetooth, you have two services running, the actual music playing and the active noise cancelling. Considering this, I think reaching for a charger around 12 hours of continuous playback is rather good. Range is fine too, thanks to Bluetooth 4.1 and aptx again. (Nobody walks ten meters away in a straight line, there's walls, cabling and other obstacles in the way. You'll hear your music if your source device is in the next room just fine.) Although not a feature I use often either, upon testing, making and receiving calls was crystal clear on both ends. Maybe that's a big selling point for some, maybe not.
Specs For Nerds
10m Wireless Range (depending on environment)
40mm high output drivers with neodymium magnets
Impedance: 32Ohm passive mode / 100Ohm Active Noise Cancelling mode
Sensitivity (1mW@1KHz ±3dB): Passive 93dB ANC 103dB Bass 104dB
Nominal THD: Passive <0.1%@ 1KHz / Active <0.5% @ 1KHz
Frequency response: 20Hz – 20KHz
Built-in 3.7V 320mA Lithium Polymer Battery
Battery Life: 30Hr ANC Only, 15Hr Wireless Only, 12Hr ANC & Wireless
Charges via USB Micro-B, approximately 3 hours to fully charge
Integrated Audio (FF/RW, Play/Pause) & Handsfree Calling Controls
3.5mm Stereo Jack Socket for detachable 3.5mm audio cable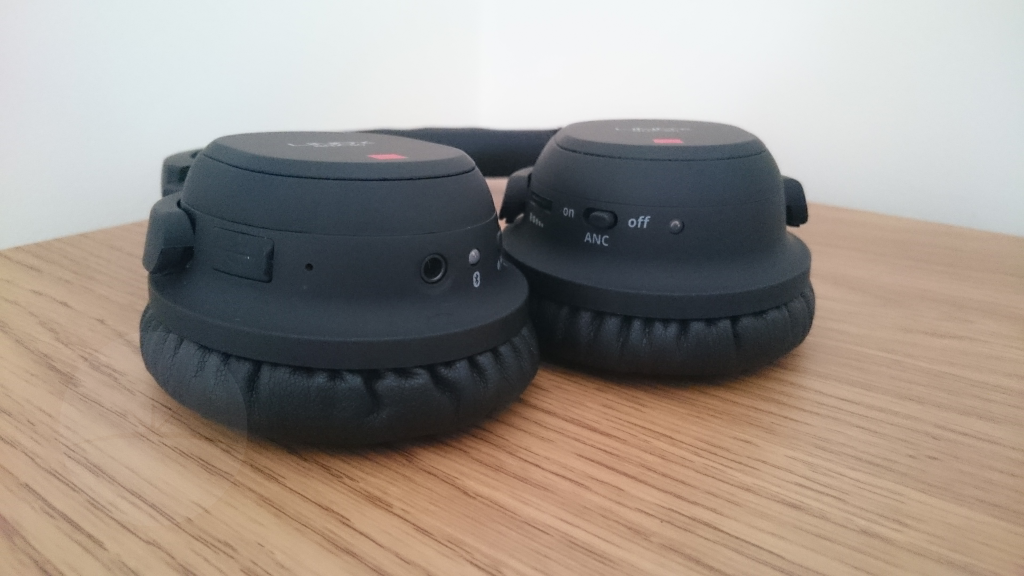 [youtube id="ORsYyh7JlZ4″]
Priced just under £90 here in the UK with free delivery, the Lindy BNX-60 aren't expensive, in my honest opinion you get a great set of headphones that certainly offer a lot in functionality probably less so in design. The unboxing experience added with the premium build quality are certainly similar to £200 cans which don't have active noise cancelling or Bluetooth 4.1 or aptx either. You get the best of both worlds with the LIndy BNX-60, plug in via the 3.5mm jack and a range of included adapters, stream your Spotify playlist via Bluetooth and you have the option to turn ANC on or off. So, would I recommend the Lindy BNX-60 to potential customers looking for great headphones for under £100? You're right I would and actually have. German engineering at a reasonable price bracket, the Lindy BNX-60  are now my go-to headphones.
Purchase from Amazon or via the Lindy website……..