This Bluetooth headset is worn behind the neck like a necklace with the in-ear earpieces wired to two plastic nodes at either side of it. It's IPX4 sweatproof and includes an active noise cancellation (ANC) feature which filters out low frequency background noise.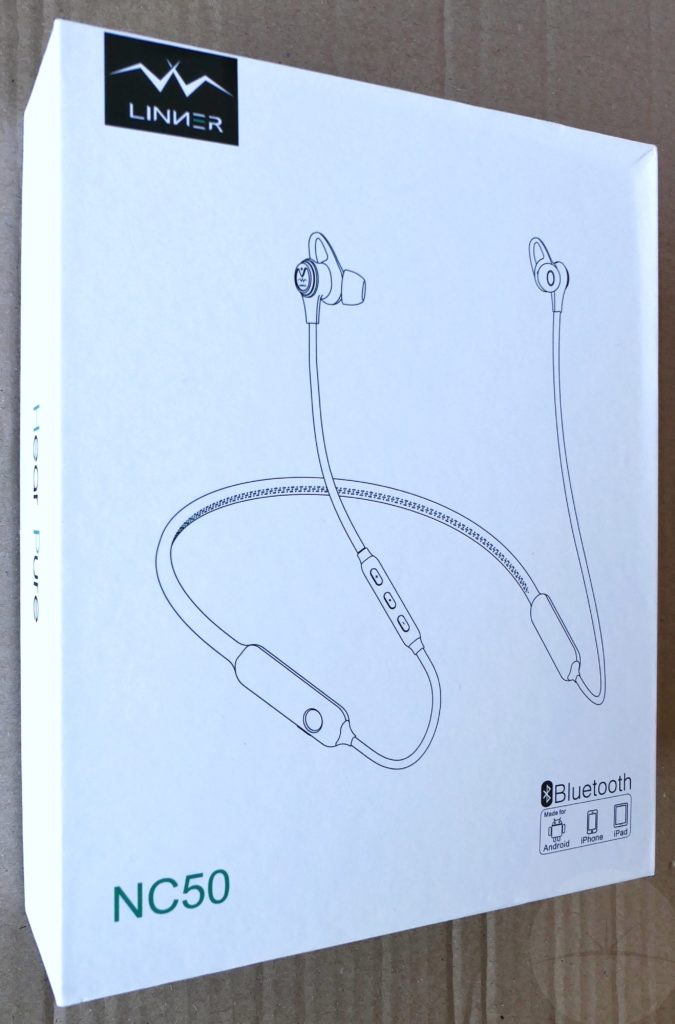 The flat flexible band goes around the back of the neck and is coated in a nice rubberised material. The module that sits to your right houses the Micro USB charging port and a couple of buttons – one for selecting monitor/ANC mode and the other for powering the device on and off. There's also a separate in-line remote embedded further up the cable that runs to your right ear.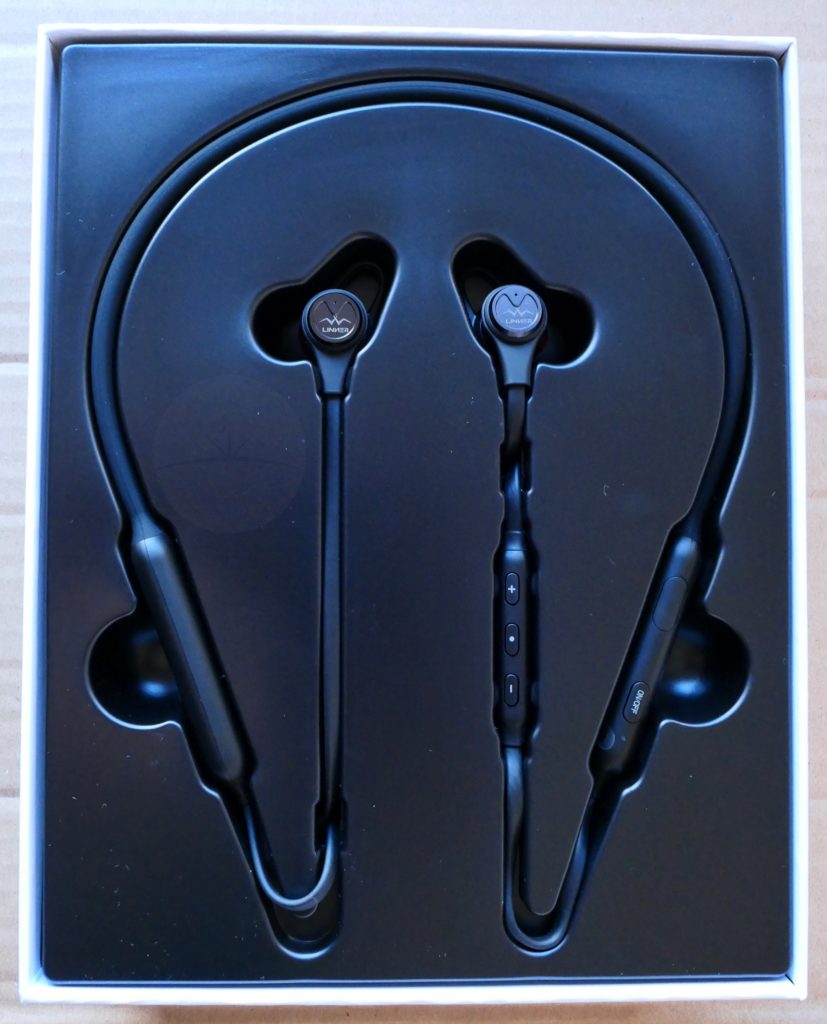 The internal battery can be fully charged from flat inside a couple of hours using the included Micro USB cable. After this it should be good for 9 hours with ANC enabled or up to 13 hours without.
It only took a minute to get them paired to my phone and Bluetooth reception was very stable within the usual unobstructed 10 metre range.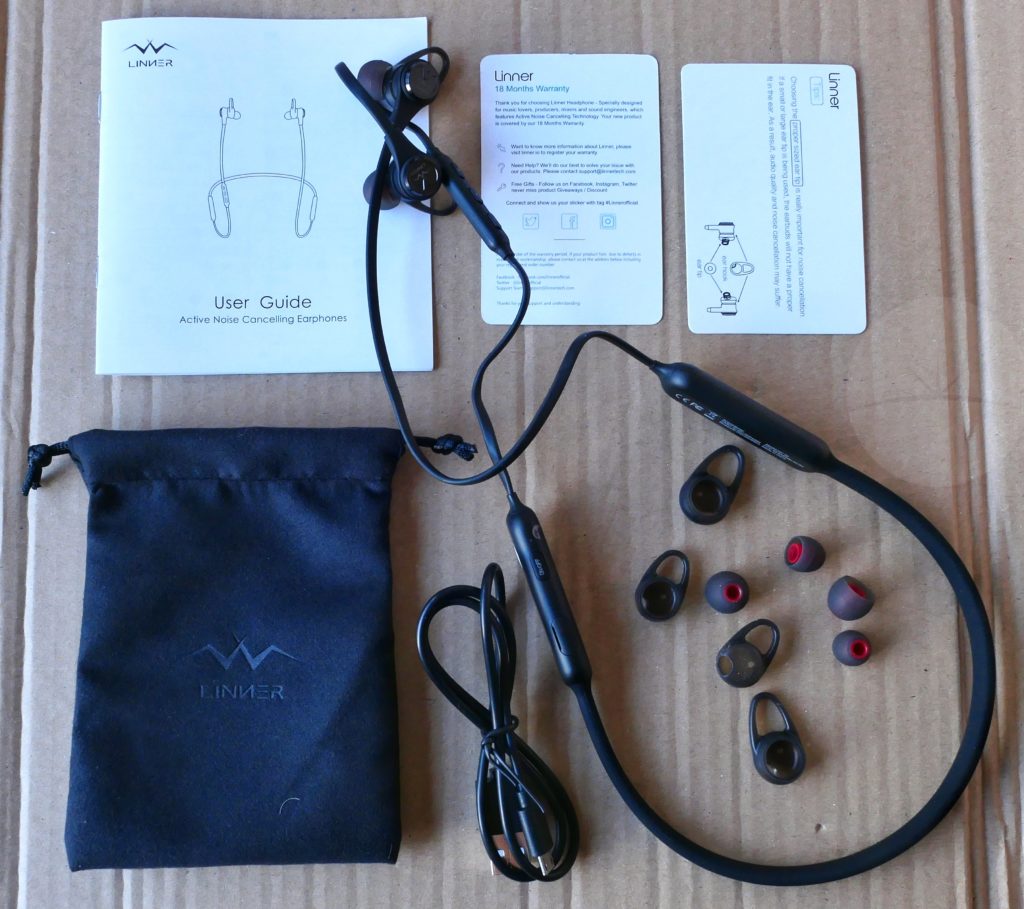 Audio was also good for ANC earphones in this price range – decent mids and highs, with a strong rich bass. They definitely have a bass heavy signature which can sometimes make them sound a little muddy at higher volumes but overall these should please most non-audiophiles. In ANC mode however, I could also hear a little background hiss during the quiet periods between tracks.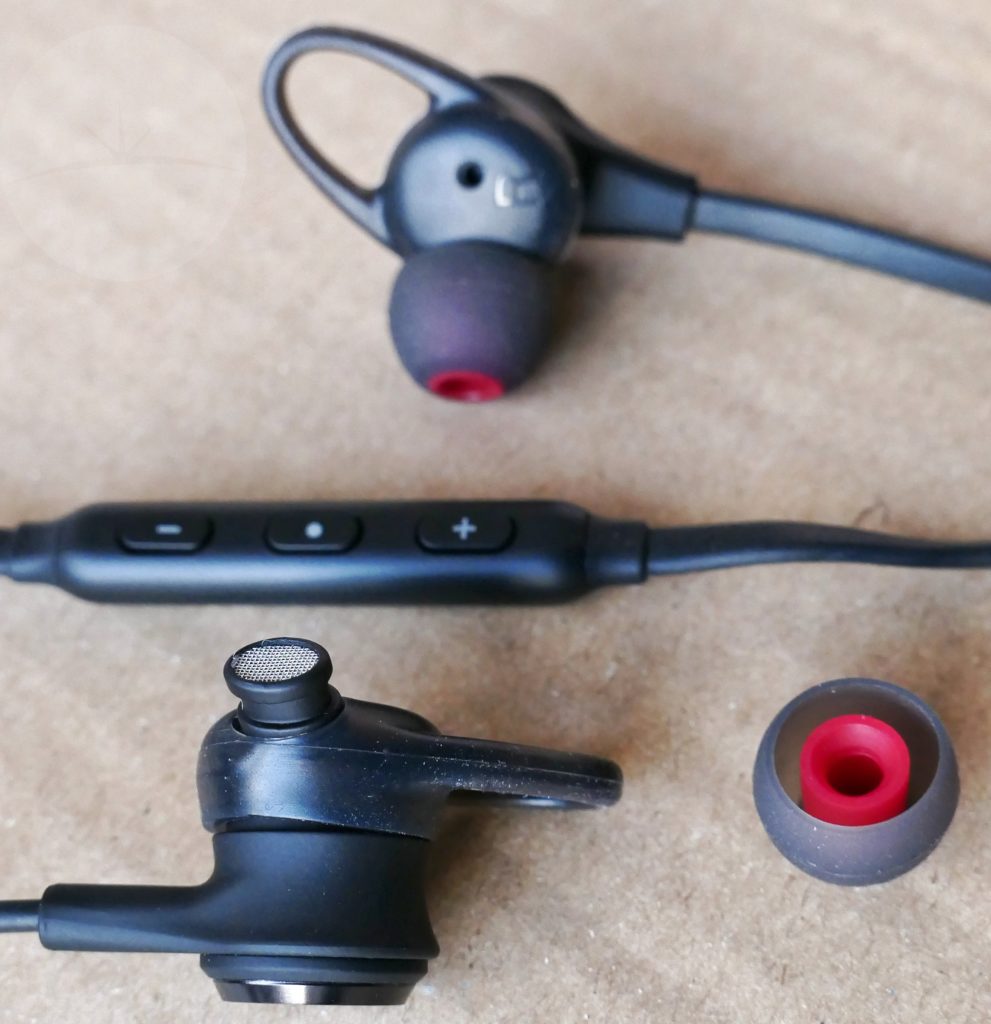 The earpieces are fairly small and fitted well in my ears. Also in the box are small and large eartips and earhooks to complement the medium sized versions that come fitted. Thanks to the neckband design I didn't have any issues with them pulling out of my ears.
It's worth spending a little time getting the correct ear tip/hook fit as this will make a big difference to the effectiveness of the noise cancellation. Once this was sorted, I found isolation to be decent with very little sound leakage. You'll still be aware of noises around you – even with ANC enabled, but keeping it switched on did make a noticeable difference to background noise. A single tap of the ANC button activates monitor mode which quickly drops the volume level so you can hear your surroundings. Holding down this button for a few seconds disables ANC.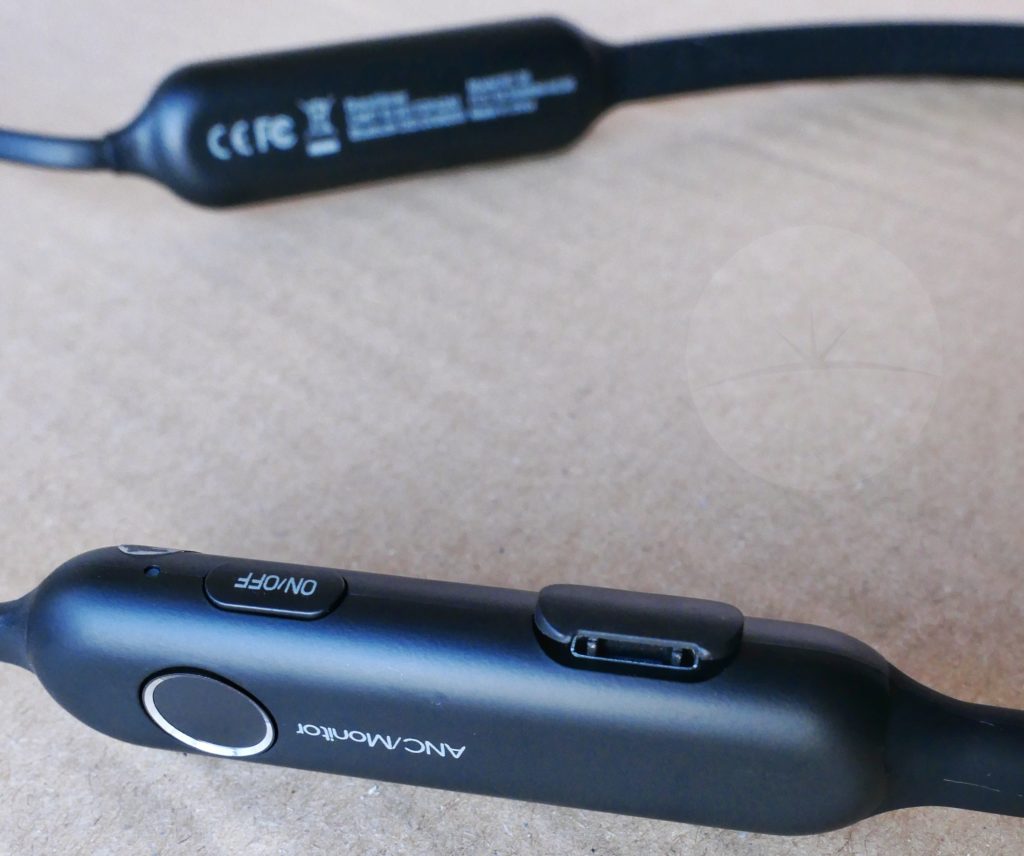 The neckband design makes these earphones really comfortable to wear and they never get in the way of what you're doing. The earpieces also have magnets which let you stick them together while not in use. Having the controls visible near your neck rather than needing to fumble around an earpiece is also really convenient.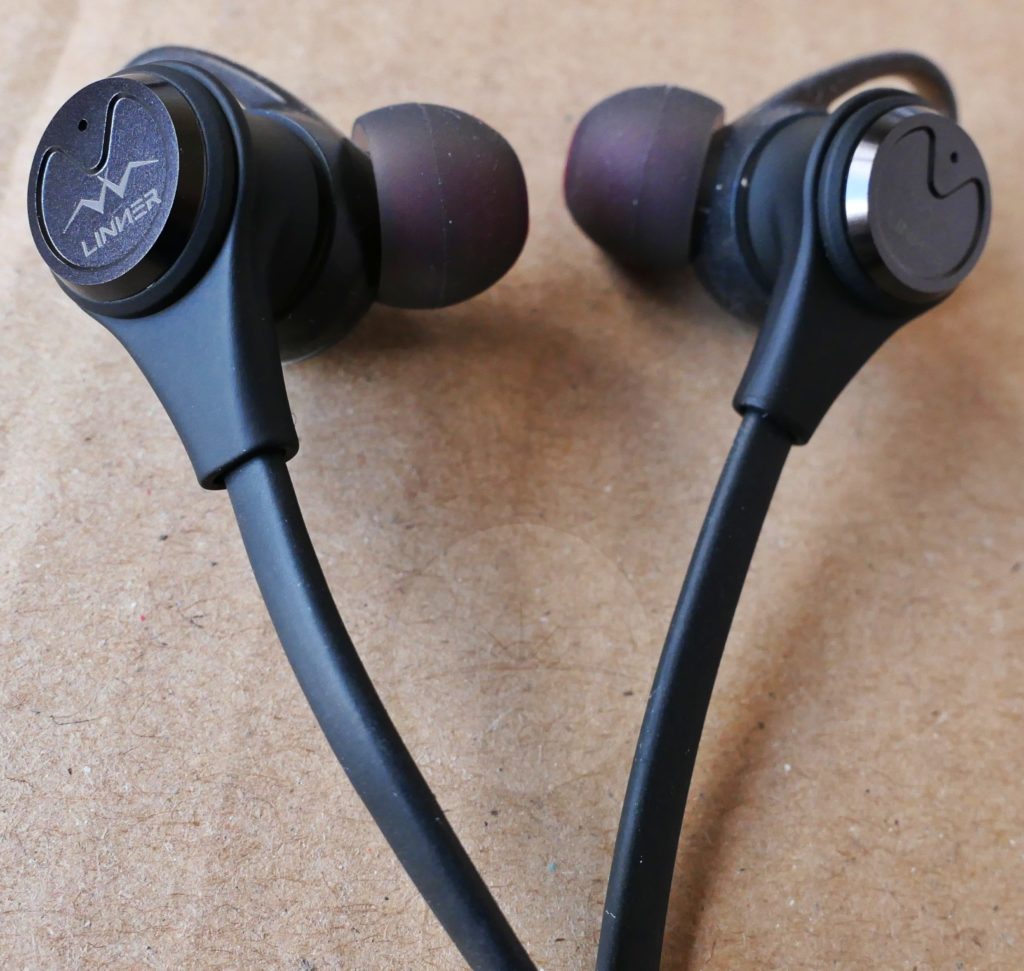 Overall this design works well and these have a generous battery life plus decent audio and noise cancellation performance. For $70 / £50 earphones, build quality is excellent with everything being well made from high quality materials. While this isn't the cheapest ANC headset available, I think you get what you pay for with the NC50s and can recommend them.