Tablets can be great for watching videos, but holding them for extended periods or propping them up at just the right angle can be a real pain. What you really need is a good adjustable stand that will hold your tablet up for you at whatever angle you choose.
Unlike a lot of the plastic solutions available, this stand from Luxebell is made from sturdy aluminium which gives it a reassuring weight. Not too heavy to make it difficult to carry, but nice and strong – holding even large tablets securely. This gives you peace of mind that the slightest knock won't send your precious tablet flying.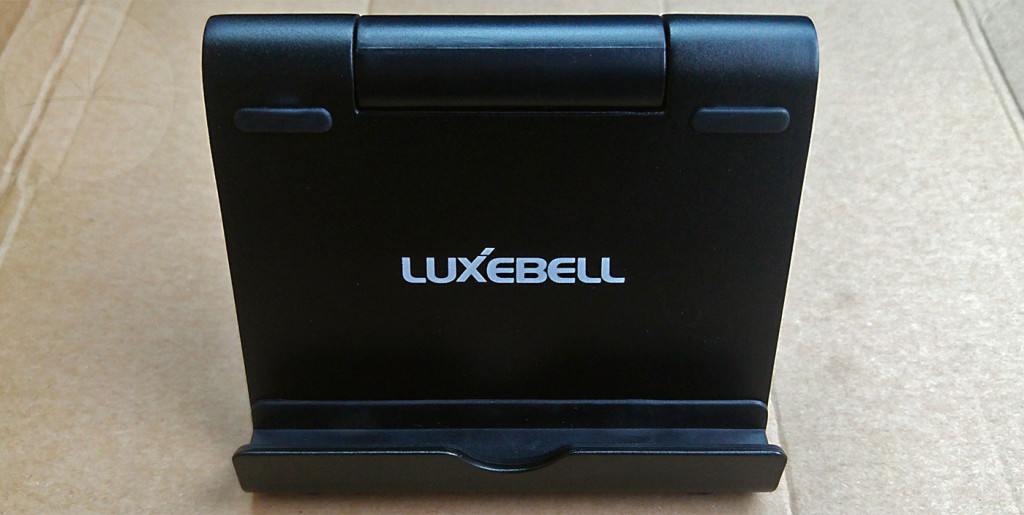 In addition, this stand has rubber feet which prevent it from sliding around. Rubber has also been applied to those areas that come into contact with your tablet, protecting it from scratches and stopping it from slipping.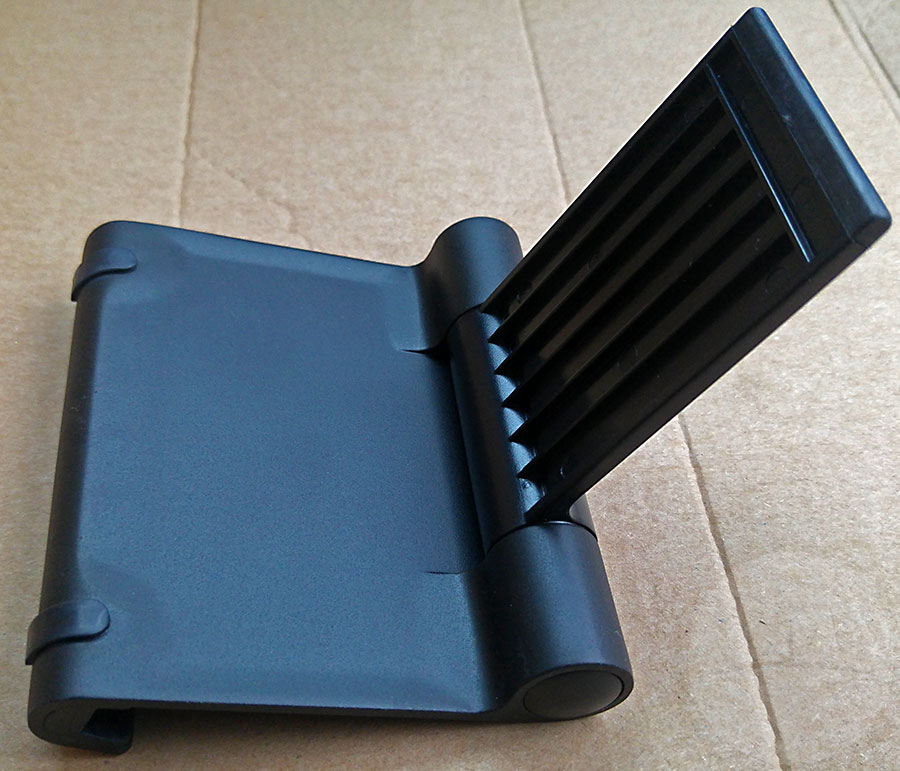 Adjusting the viewing angle can be done by holding in the round button on one end. The stand can then be adjusted to whatever angle you choose, and locks firmly in position once you let go. It can also be folded flat making it compact for travelling. It can be a little awkward to reach around the tablet and adjust the stand to that precise glare-free angle, but you soon get the hang of it.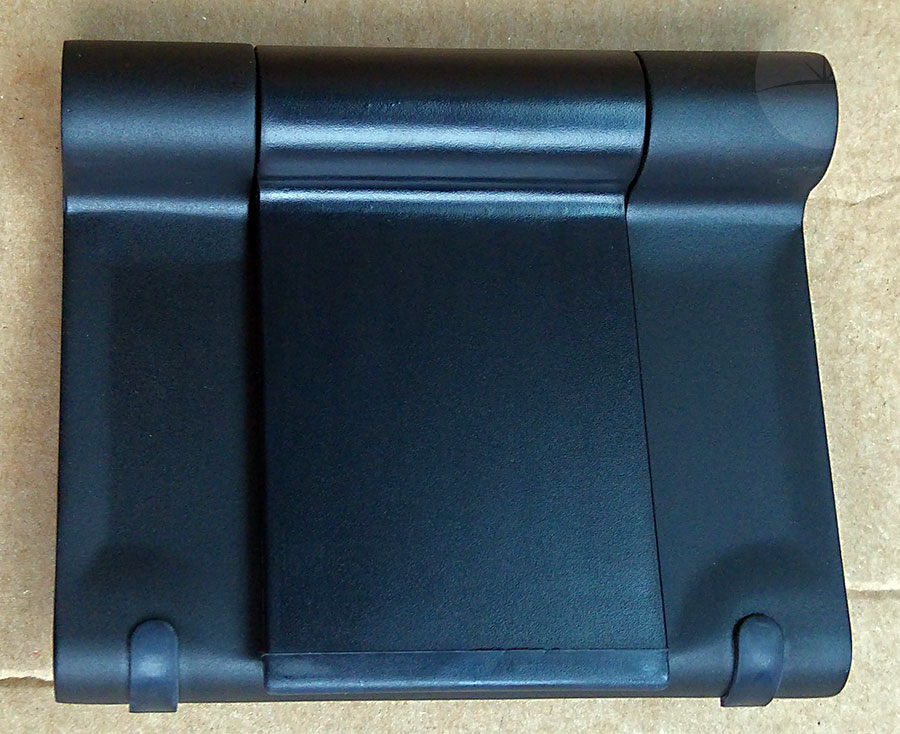 Overall this stand will do a great job of propping up your tablet (or even your phone, although if it's sitting vertically then there's no gap at the bottom to feed in a charging cable). While remaining relatively inexpensive, the build quality, design and usability of this stand is excellent and so it comes highly recommended.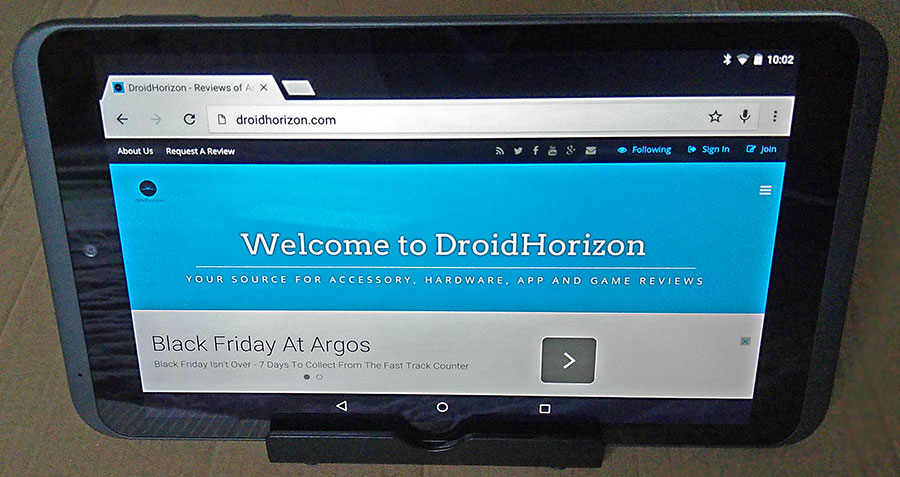 You can pick this stand up from the Amazon links below…