You've got yourself an awesome pair of wireless headphones and want to use them for listening to absolutely everything – but hold on, your TV / guitar / old PC or MP3 player doesn't support Bluetooth. That's where a Bluetooth transmitter comes in, connecting to any standard 3.5mm audio jack and sending the audio out wirelessly to your headphones / speaker.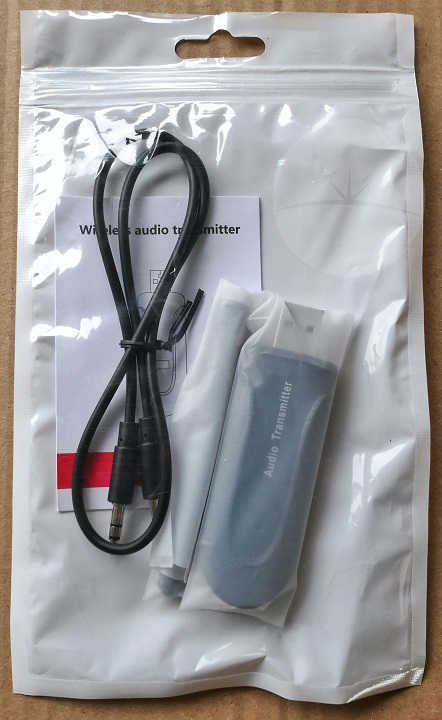 This model takes the form of a USB dongle with the audio jack and a detachable antenna on the end. The unit has a matt plastic shell which seems to be good quality and I'd expect to be durable. It's powered directly from any USB power source, making it ideal for a TV or laptop with a spare USB socket. Of course you can also power it from any other USB charger or power bank you have lying around.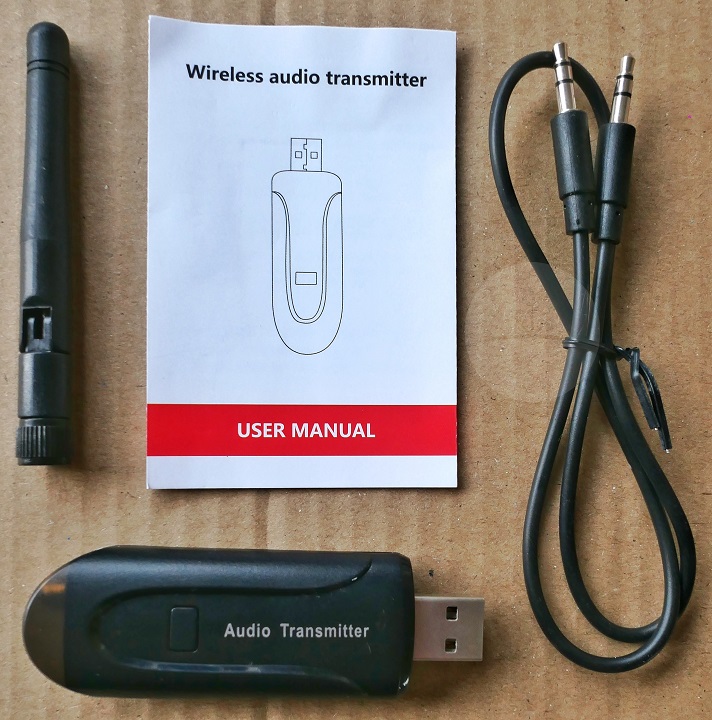 As there's no screen on either the transmitter or the headphones I wasn't sure how pairing was going to work, but it turned out to be incredibly easy. Once powered up the B5's blue LED flashes rapidly indicating pairing mode. Then you simply activate pairing mode on your headphones and within a few seconds they automatically find each other. LED blink speed slows down to let you know that you're connected. You can also use the button on top of the dongle to switch to another Bluetooth device.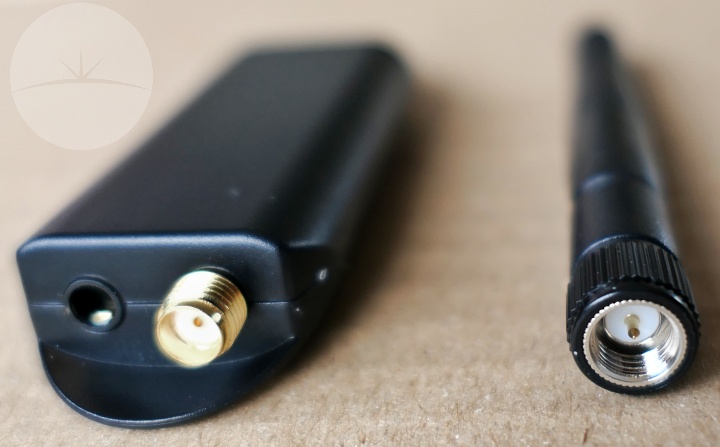 Then it's only a matter of attaching the transmitter to your audio source via the supplied 3.5mm audio cable and you're in business.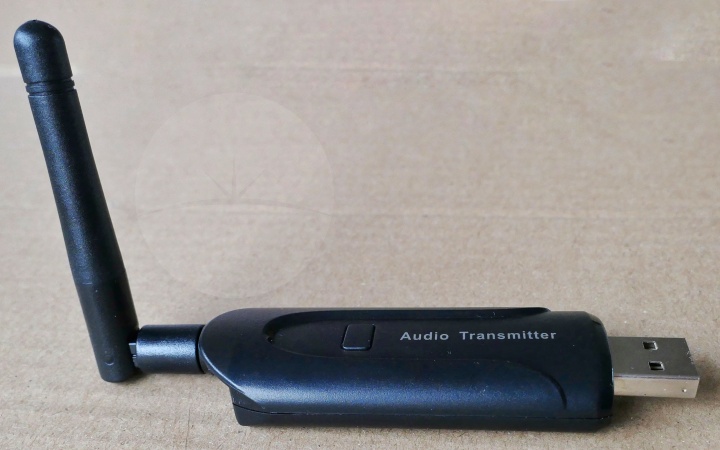 I was impressed with the signal strength with the B5's little antenna giving strong wireless reception up to the usual Bluetooth range of 10 meters. It also did a great job digitizing and transmitting audio without any hint of background hiss. Audio quality will have more to do with your headphones and audio source, but passing though this transmitter didn't seem to degrade this experience in any way.

Normally costing just under a tenner on Amazon, this Bluetooth transmitter won't break the bank. However for a short time we've managed to get our readers an even better deal with an additional 30% off using the coupon code 37B3LUFO (expires 31/03/2018 23:59GMT). This brings it down to just £6.99…
The Mbuynow B5 Bluetooth transmitter is a great solution for adding Bluetooth capability to a device that only has a wired connection. No worries about drivers or compatibility, just connect it to your USB and headphone sockets and follow the simple pairing process. If that fits your needs then the inexpensive B5 works really well and comes highly recommended.