You're probably aware of the completely wireless airpods that Apple released a couple of years ago. However while the idea of not having any wires to get snagged or tangled is definitely appealing, their style and especially their price tag will not suit everyone. This Touch-TWS budget headset from Mbuynow aims to do the same job but at a more easily replaceable price (should you happen to lose an earpiece).

Of course we can't be seen with huge batteries sticking out of our ears, so this solution includes a storage case with built-in 450mAh power bank for charging them while not in use. Each earpiece snaps in place magnetically and has an internal 50mAh battery that's good for up to 3 hours of listening (after which you'll need to return them to the case for a refill). This takes just over an hour and can be done around 4 times before the power bank gets fully depleted.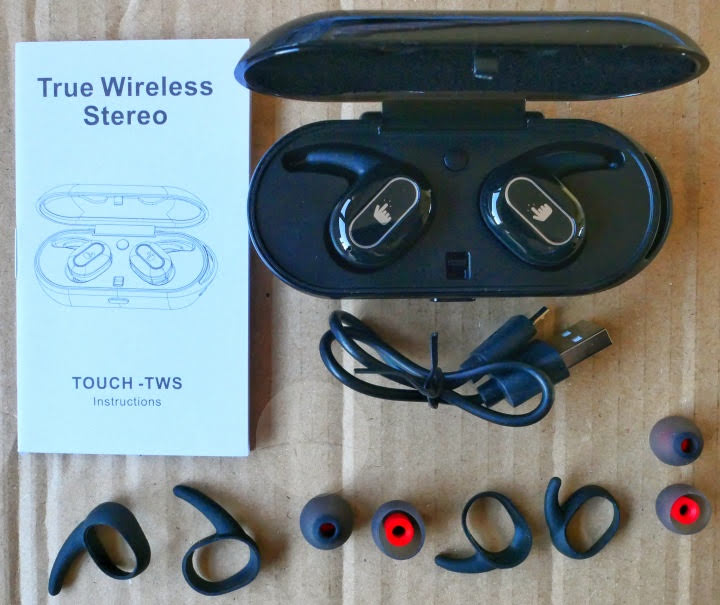 Along with the case and earphones you get extra silicone ear-tips, ear-hooks and an instruction leaflet. To charge the case there's a Micro USB input port at the back into which you plug the small red USB that's also included in the box. Beside this port are 4 blue LED notification lights indicating how much charge you've left. Conveniently the case and earpieces can be charged simultaneously.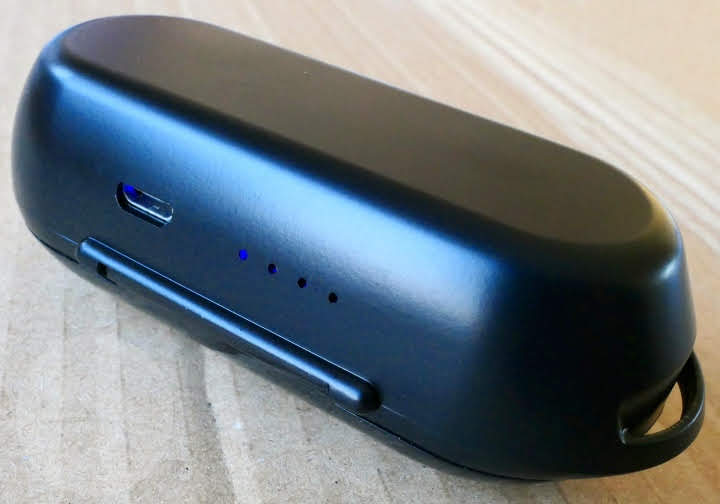 With limited space for controls, Touch-TWS earns it's name with a multi-functional capacitive touch panel on the outside of each earpiece. No pressure needed – just hold your finger to turn the headset on/off (longer to activate pairing) with a light tap used to play/pause/answer/hang-up. Some care is needed to avoid accidental touches but once you learn to hold the earpieces by the sides this is no longer a problem. I found touch control very convenient with no fumbling around trying to locate buttons.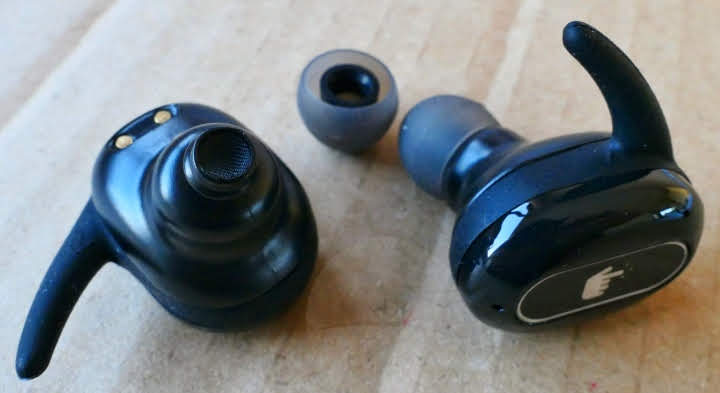 You need to turn each earpiece on separately, but afterwards they instantly recognise each other and you can use the touch control on either earpiece. I quickly had them paired to my phone and pumping out tunes. They can also be used independently for mono listening.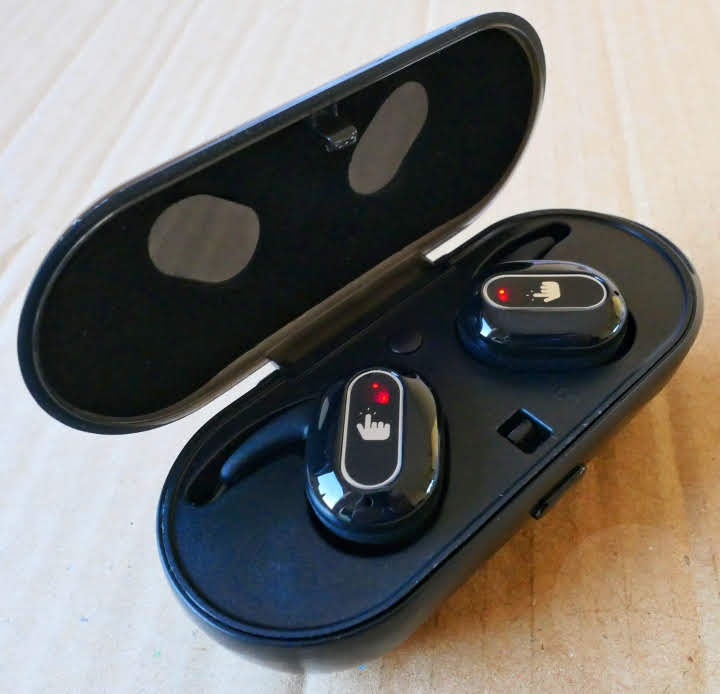 Sound quality was good for budget Bluetooth earphones – maybe a little lacking at the lower end, but overall they deliver a nice audio signature with decent volume and clarity. Bluetooth reception was solid but I did notice the occasional split-second dropout from the left earpiece.
The earpieces stayed in my ears without any problems while walking, but did tend to fall out when bending over. I swapped out the ear-hooks and this solved the problem, giving me a nice secure fit. The earpieces are very comfortable and as you'd expect, at 3.5g they're really light and don't restrict movement in any way. They definitely feel freer than when the earpieces are connected via a wire.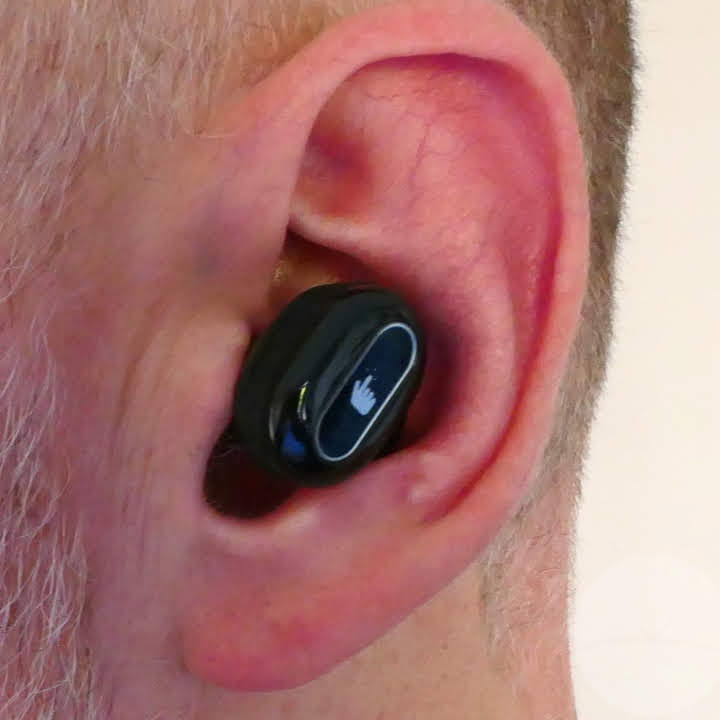 Currently retailing for £27.99 / $39.99, I found Mbuynow's Touch-TWS to be good Bluetooth earphones for the price offering decent performance, handy controls and the fantastic freedom you get with going totally wireless. You can pick them up from the Amazon links below…