Review: Meet Kolibree The Smart Toothbrush for all the Family
When I was a kid, getting me to brush my teeth was a painful experience. There was lieing, cheating and at the end of the day not a lot of brushing. The Kolibree wants to solve that issue for families by making brushing fun and informative. The Kolibree is a smart bluetooth connected toothbrush, which when used with its companion app allows families to brush together and maybe have a little fun.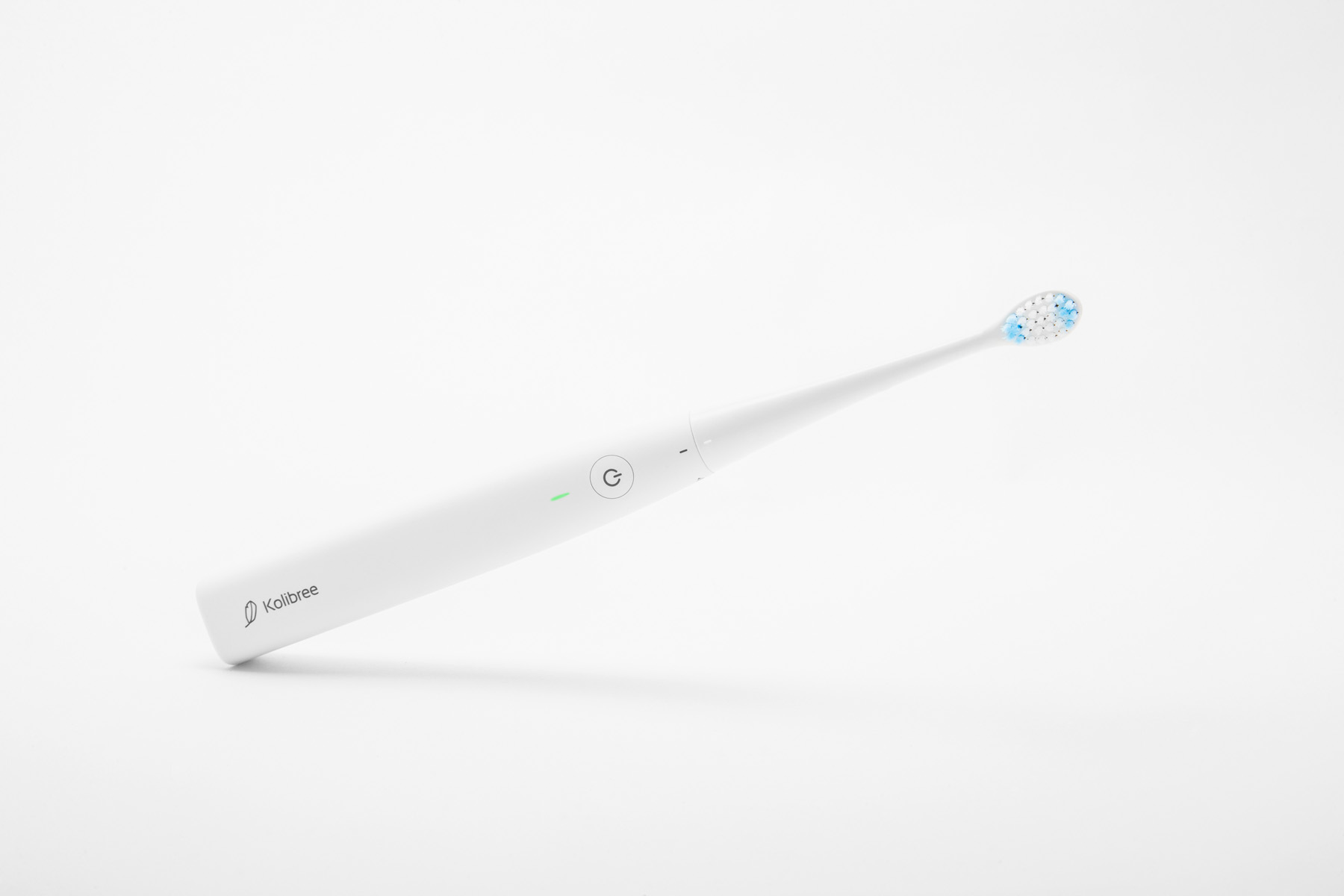 Though the Kolibree is a product for both iPhone and Android, aspects of Apple have definitely been used in the design. It's incredibly slim, light and an amazing bright white colour, this means that it fits in well with white bathroom fittings. The charging point is a standard 2 pin "shaver" plug, which most bathrooms have no, and if not can be bought for nothing. This plate has a point running up the middle which the Kolibree can sit on.
Once placed on the charger you get a flashing red light emitting from the Kolibree itself to indicate charging, then a pale green when fully charged. Nothing about the Kolibree is "offensive" to the eyes, it's a great shape, light and even the pale charging lights aren't garish to look at.
The look of the companion app is just as clean. It's all white, with clear instructions on what to do and when.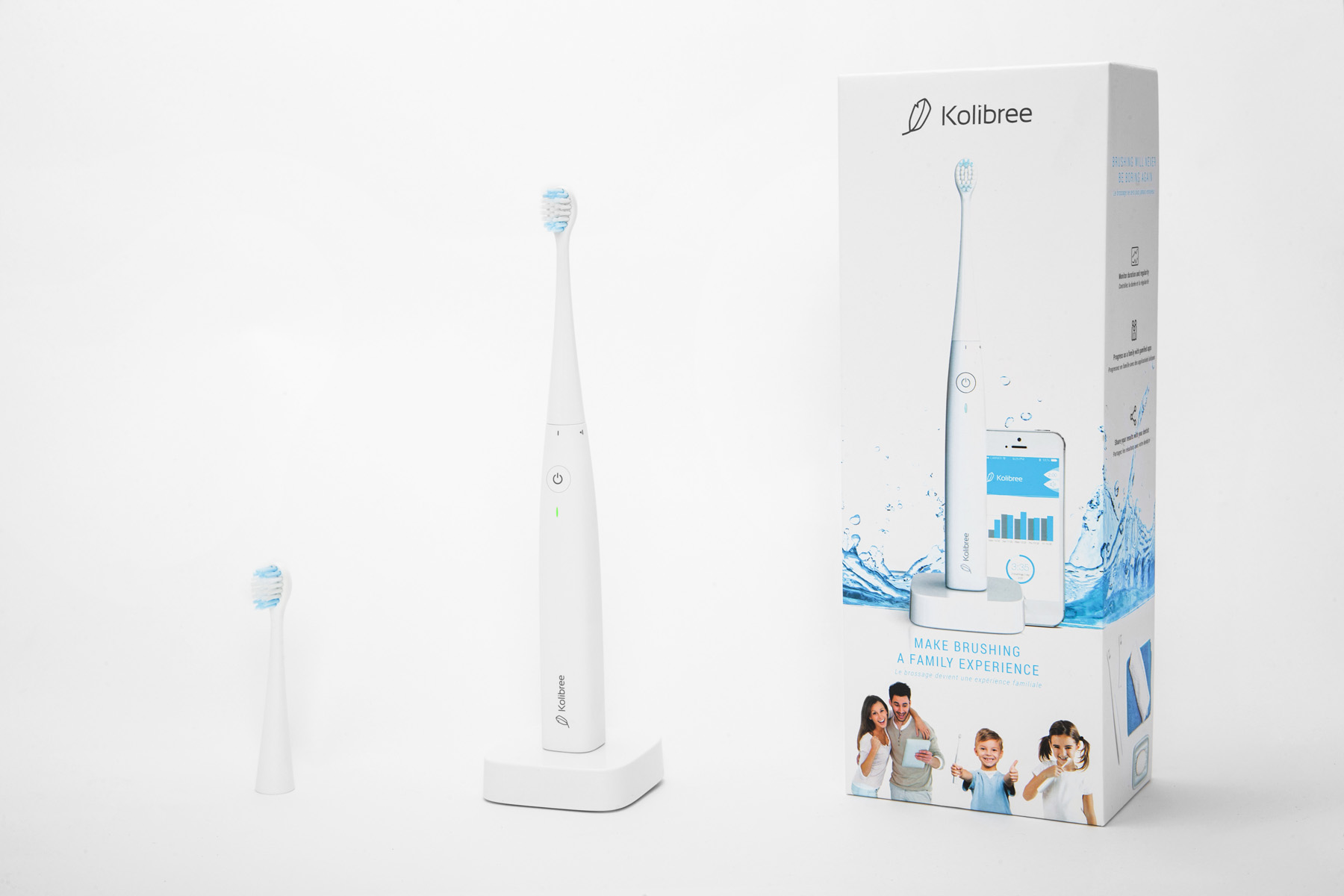 The app was quick and easy to download, and setup was a breeze. Once connected you assign an avatar to the head of the Kolibree, the app was able to pick up the different heads with 100% accuracy and knew exactly what person was brushing based on what head was used.
I did find the real-time feedback could lag from time to time, and didn't think I had spent 45 seconds on a part of my mouth, when I actually had. Though I would think this is something fixed on the app itself. The games were a lot of fun, and included a free-running style pirate game, where you have to brush side to side to move the pirate to collect the coins.
I was a little unimpressed by the head movement for the Kolibree, it vibrated in the right way and did help with cleaning my teeth. But looking at products from Oral-B in the same price bracket, they have a lot more cleaning features and movement, which the Kolibree does not.
Stats for nerds:
Slim Sonic Toothbrush for the Whole Family that makes brushing an enjoyable experience with Games, Coaching and Real-Time Feedback on FREE Android & iOS applications
Updated toothbrush and App keeps kids more motivated with games, collectable badges and score levels. Teaches kids and parents how to brush and has 3D Motion Sensors advising optimum brushing positions
Designed elegantly to fit in kids and adults hands, the Connected Bluetooth Toothbrush weighs less than 2.5 oz! Great for kids with a single push-button
Electric toothbrush Dramatically Reduces Plaque and uses gentle Sonic Vibrations to not harm sensitive gums whilst App collects brushing data to your smart device
Smart Sonic toothbrushes are proven to keep kids Engaged & Brushing Smarter for 2 minutes twice a day. Easy set up with recharge base included
For $149 you get the Kolibree Electric Bluetooth toothbrush, 2 changeable brush heads (white), and induction charger. If you are a professional couple, or a single adult I wouldn't really recommend the Kolibree. For the price you can get a more professional feature rich toothbrush. But if you are a family with young children this is a good investment, it encourages brushing with games and badges. It's a lot of fun and I could see a lot of children starting to get excited about brushing their teeth.