In our latest lifestyle product review, we take a look at the Micro Drone 3.0
Drones come in all shapes and sizes with varying price tags to match. We've reviewed a few different models on DroidHorizon too if you'd like to have a look here. I'll be honest from the start, I'm no expert flyer although I have owned and used a different type of drone for a year or so. The Micro Drone 3.0 was sent to us for this review from the company and or PR rep, such is the case with all our reviews, I've been testing the product / toy / drone for over 2 weeks and I'll give my honest opinion on it.
Inside the box you'll find all you need to getting flying from the start (once you've charged the battery and bought spare AA for the controller.) Everything is clearly labelled and pleasant to open and unbox, perfect for a present to a geeky husband, boyfriend or other.
Included are
Micro Drone 3.0
Spare blades
Battery and charger
Camera module
Cardboard VR
Phone holder
Remote with straps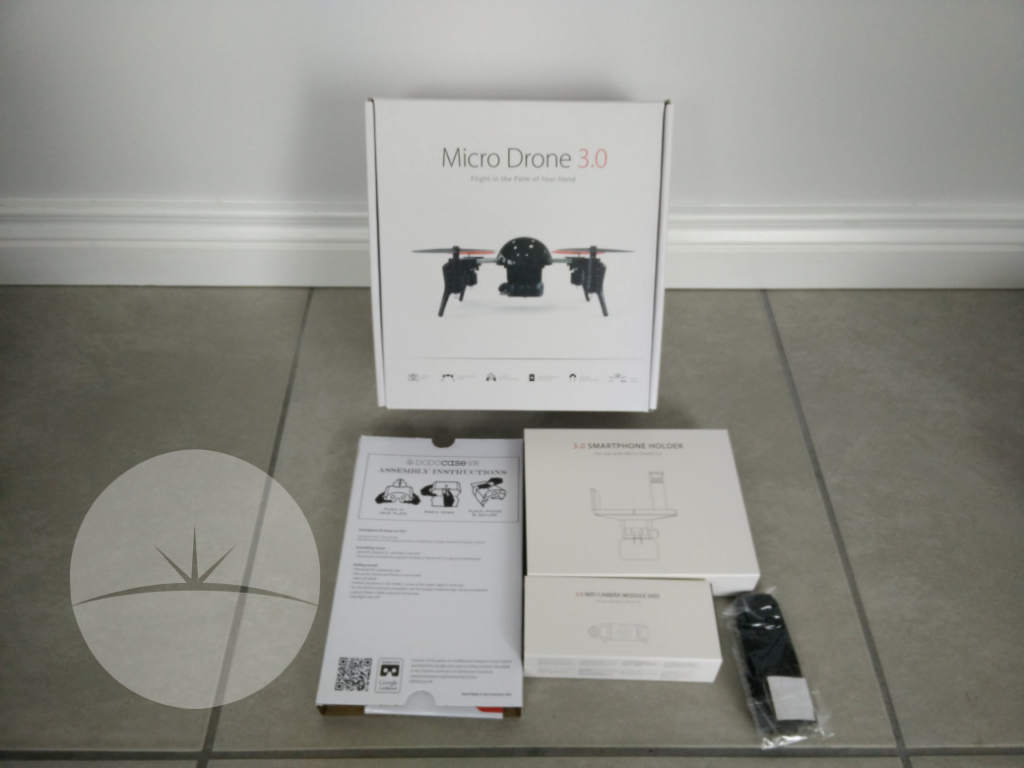 A metal structure with lightweight plastics, the Micro Drone 3.0 is an awesome looking toy. The battery and camera install like modules which can hopefully increase the add-ons the company design so this version isn't obsolete too quickly. I certainly like how it looks and my neighbours all commented when they watched me crash in the backyard.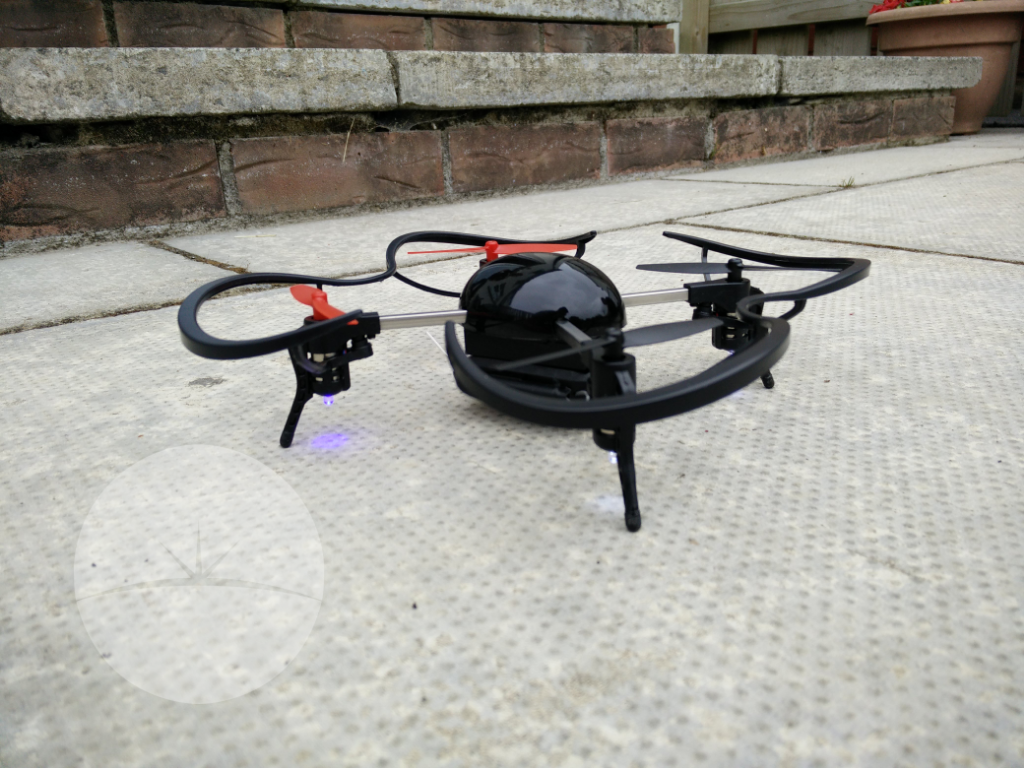 The controller is massive! There's more buttons and knobs than I know what to do with, the more intermediate or professional will appreciate the advanced settings, invert, stunt mode, smart orientation, slow, fast and insane. Although the controller has the settings available I wouldn't be confident if I dropped it on concrete down at the park. Be warned! The packaging doesn't include AA batteries.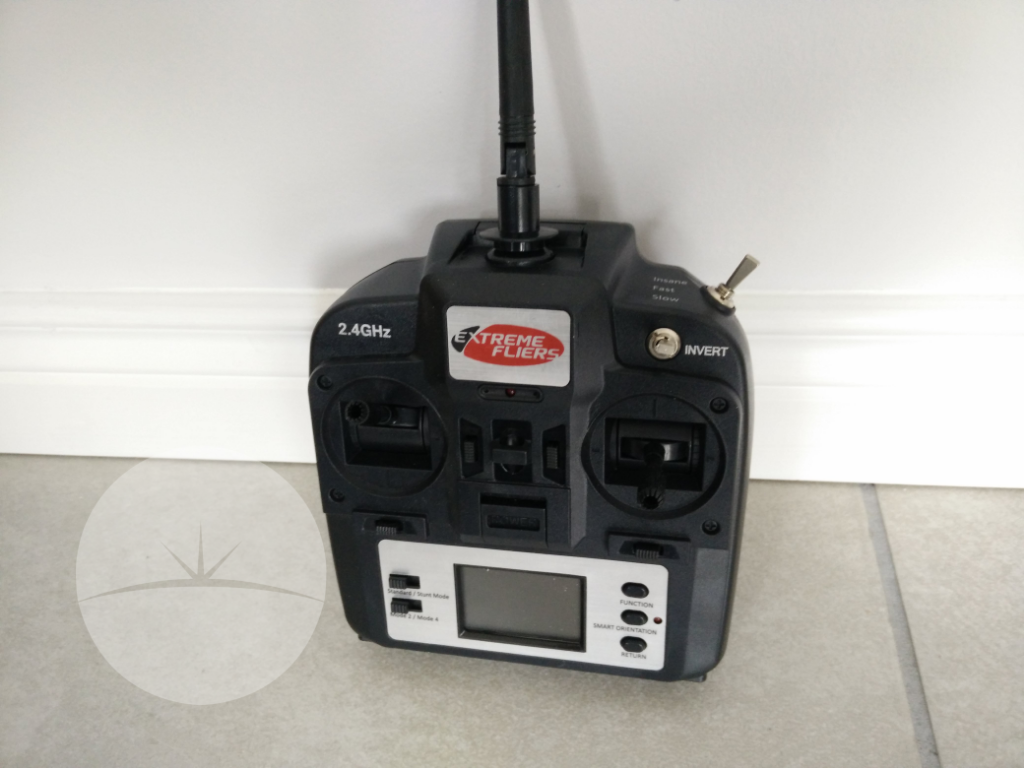 I had some great fun using the camera module. Shown in realtime first person view, I tried to fly the Micro Drone 3.0. More practice is certainly needed by me but my kids loved using the VR headset view to watch the flying whilst I had the controls. You can capture in 720 HD footage, any size SD card fits in the camera module slot. I'd have loved to have shared my flight footage but I corrupted my SD prior to finishing this review. (I might get something online soon on my personal Google Plus account.)
The application is available on Android and iOS. The Micro Drone 3.0 sets itself as a hotspot then you connect to it via WiFi, very cool. I'm not sure if the app is pretty but certainly very usable. I'd certainly recommend watching the included tutorials to get the basics even before the drone arrives at your doorstep. I assume the guy in the videos is the person who designed the product or works for Extreme Fliers. Well done to him for making such a great fun drone. <insert smiling face here>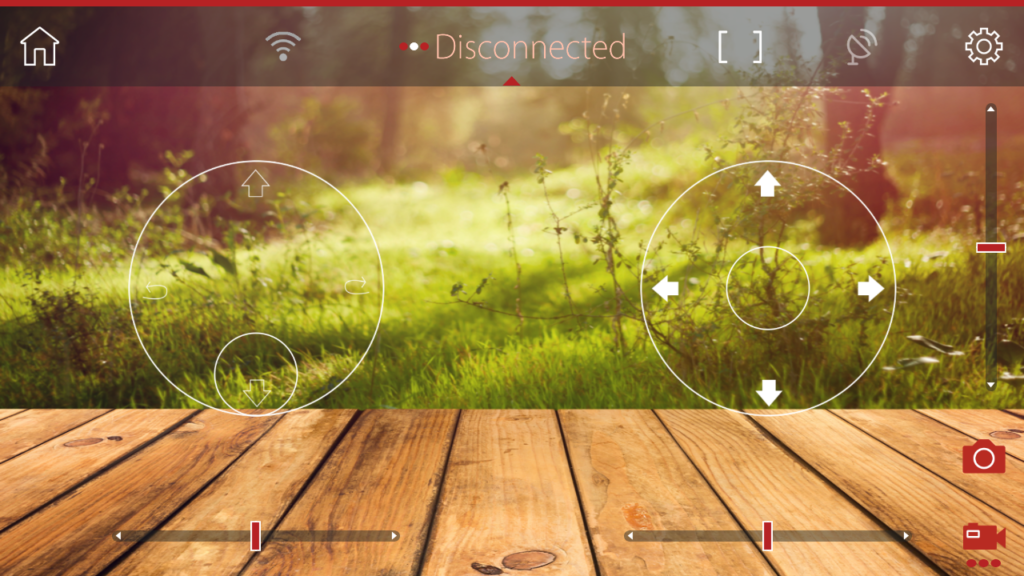 Now on to the flying.. Remember I'm no pro. I got the biting point very easily on first flight, the Micro Drone 3.0 is really responsive and accurate. There's definitely more power than I expected but soon enough I was going forward and back, left and right straight up and crash landed. In the first 5 minutes I had to replace a blade but this is so common with drones, it's par to the course. The bumpers won't help an upside crash landing on any product, so I wasn't too upset, there's spares in the box and available online here at a discount. Flying in first person is tricky but something I'm keen to master, using the app to steer is even more frustrating. Having no physical feedback and just a glass screen isn't something I'd use often but I'm pleased they made the feature work well.
I'd certainly recommend any of our readers to purchase the Micro Drone 3.0 if they are thinking about uping their drone flying game. For beginners, intermediates and possibly beyond this could be a perfect bit of kit that has everything you need to get started. Priced around $205 or £150 GBP you can buy now from the tag in our featured image at the top of this article. Where most of the advanced features are a bit beyond my skills yet, I'm dying to get out on a calm day and throw the Micro Drone in the air and show off to my neighbours or the kids at the park. With all drone flying, you'll need to figure out yourself if the cost justifies the price tag and if replacing parts is within your means to keep it in the air as often as you want. Happy flying.