To get the best results from your high resolution monitor or 4K HDR television you'll want to avoid poor quality video cables. California based accessory company Moshi now have a selection of top quality cables available that ensure you'll get the best possible experience from your video equipment.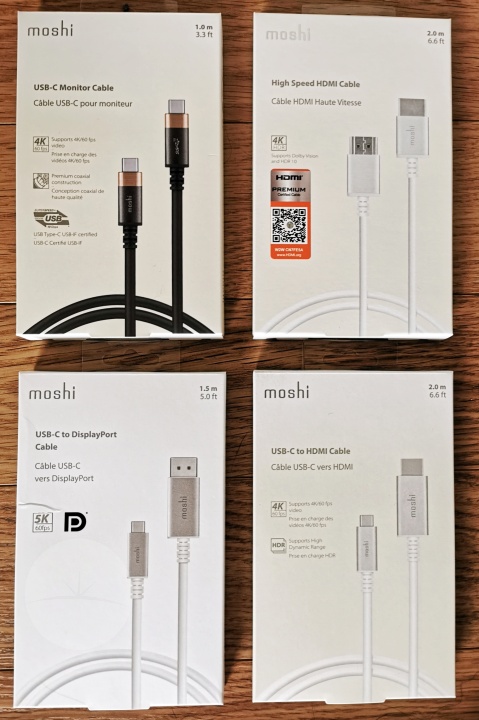 We tested their 2M HDMI to HDMI, 2M USB-C to HDMI, 1.5M USB-C to DisplayPort and 1M USB-C to USB-C cables. The first thing that really stood out to us was the fantastic build quality of these cables. These aren't your run-of-the-mill cables – Moshi manufacture their products to last by using only the finest materials. All these cables also have anodized aluminum casings to block out electromagnetic interference. Moshi even back them up with a 10-year global warranty.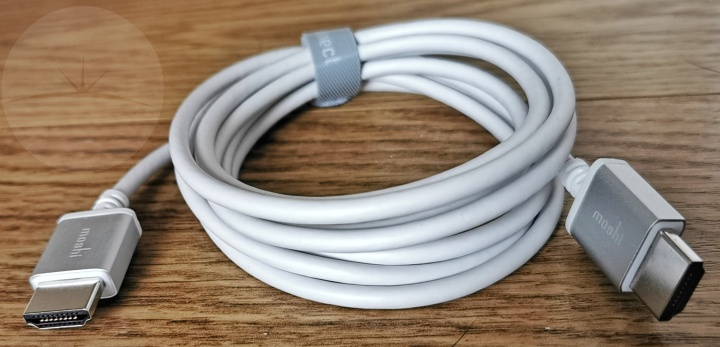 This is a Premium High Speed HDMI to HDMI cable, ideal for connecting Ultra HD (4K) equipment to your TV. This will be ideal for the latest generation of games consoles or for 4k media streamers like Apple TV, Fire TV, or Roku. Despite the cable being relatively slim and flexible, Moshi guarantees flawless data transmission at up to 18 Gbps by using high-purity, oxygen-free copper combined with triple-shielding on the casings.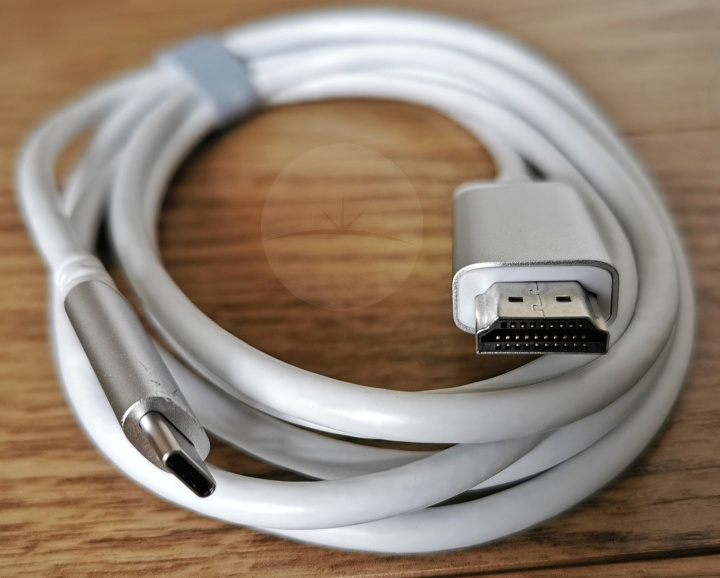 This cable connects any USB-C device (like a laptop or phone) to a HDMI TV or monitor. Video resolutions up to UHD 4K video at 60 fps are supported, as is HDR and multi-channel digital audio.
If you're connecting your computer to a DisplayPort monitor then this is the cable for you. It supports video output up to 5K resolutions (5120 x 2880) with a 60 Hz refresh rate, along with HDR and multi-channel digital audio. It also features bi-directional support so you can also use it to connect a DisplayPort computer to a UHD monitor with USB-C input.
This cable has a USB Type-C connector at each end and is intended for connecting your computer to a USB-C monitor (but also works with USB-C phones and chargers). It's USB-IF certified so supports USB Power Delivery up to 100W and data transfer speeds up to 10 Gbps.
From our tests, these cables had no trouble supporting 4K resolutions – even HDR at 60 fps. They performed flawlessly with no sign of any visual artifacts or signal drop-outs. You could always save a few bucks for cheaper but similarly spec'ed cables, and these will certainly do the job – especially when you just want something for behind the TV that'll never get touched.
However if you're going to be repeatedly plugging that cable in and out then it'll be hard to beat the durability we'd expect from Moshi's premium quality cables (plus they're backed up by that 10-year warranty).
Follow the Moshi website link below for more details of their products. Alternatively you can click the headings above to go directly to a specific cable link.