Review: Motorola X Play
In a slightly different approach this year, Motorola launched two "flagship" phones. I now hate the word "flagship," it has come to mean the bestest, most expensive in the line from a given manufacturer. With Motorola that really isn't the case in 2015 though. We have the Motorola X Play here at DroidHorizon towers, we'll be giving our review on the device and share our honest opinion on the key features, design and pricing combined. The device we are testing is from our very good friends over at Clove Technology who we've worked with many many times the last few years. All handsets come SIM free along with a range of accessories for most. I (Ste) have been testing the Motorola X Play for over two weeks on the EE network here in sunny Northern Ireland.  There has been no over the air updates and all Motorola app updates are via the Play Store so the version that you buy should match what we have been testing. Build number LPD23.118-10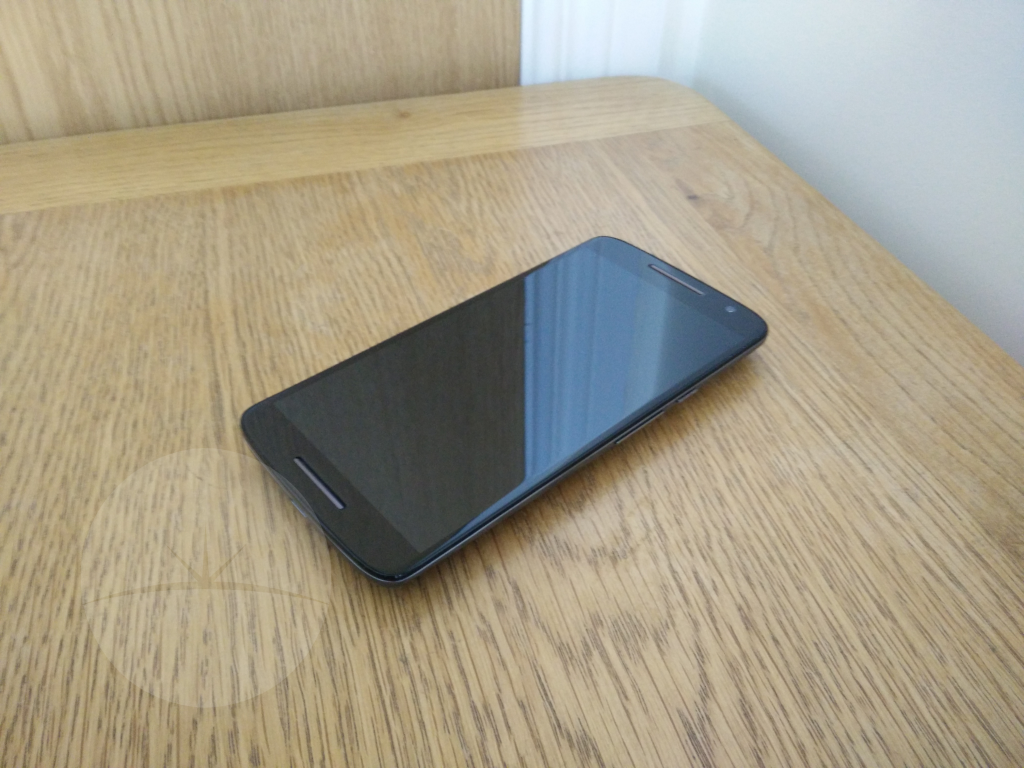 Taking a tour around the device, you'll find on-screen navigation icons in the proper order. Sitting below is the speaker which we'll take a closer look at later. A 5.5″ screen with not massive bezels. We've reviewed and shared many phones with smaller bezels and a lot more with thick frames around the screen. Facing you at the top you"ll find a speaker that houses the call speaker and to the right, the front facing snapper. Running down the right side are the power button (screen on/off) and below the volume rocker. Oh, man. I love what Motorola have done with the power button. You'll have no issues turning on the screen with it, such a distinctive feel with your finger with it's serrated edge. The volume rocker is tactile enough, but, does rattle if you shake the phone a little. This is likely a design choice more than cut corners though, Motorola wanted a clear difference between both sets of keys, they done that well. The metal finish around all edges offers loads of grip, I'd say even a fantastic grip and premium feel in the hand. Across the top edge you'll find the 3.5mm headphone jack centred with the SIM/ Micro SD pull-out. Another feature here which is becoming popular (although SD Cards aren't,) Nano SIM on the top, SD Card under. Any normal SIM tray pin will work. Nothing running down the left, the Micro USB port for charging is on the bottom, centered. The Motorola X Play comes with removable backs although the battery is fixed. The sample we have is a black finish with the feel of a car tyre, man, it's so grippy! The company went for a indented Moto sign this time which is famous by now on other devices made. In use, my index finger seems to be automatically drawn to this area and in my mind offers even more assurance I won't drop the device. Above is the flash with the camera module which is also indented so doesn't stick out.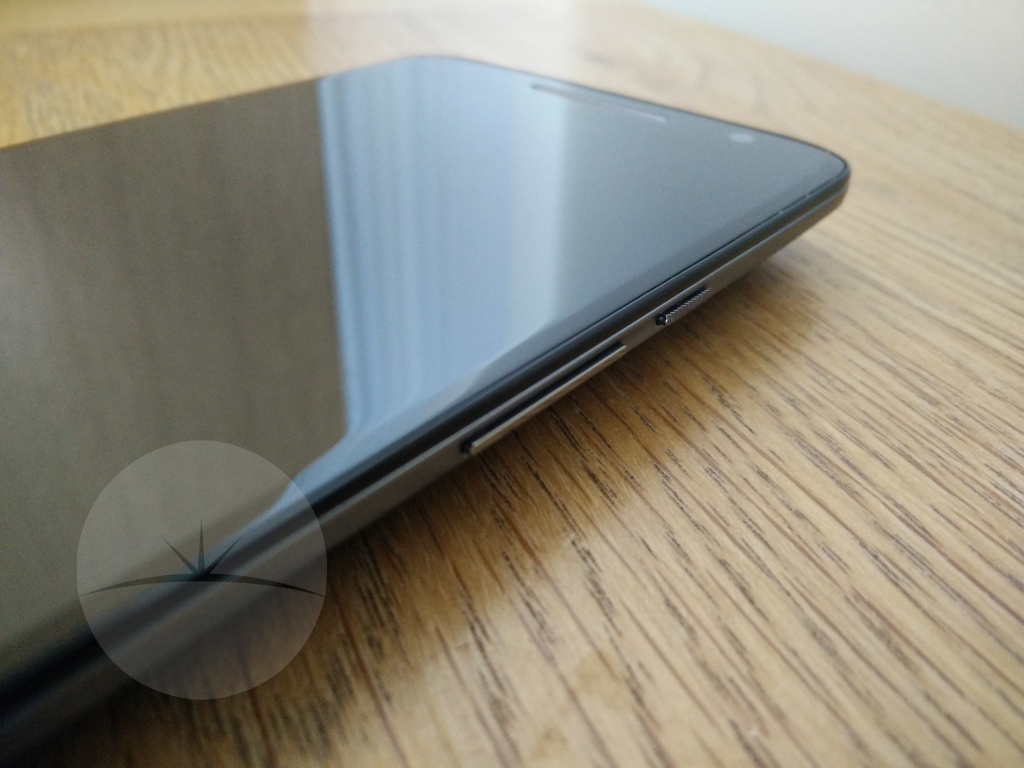 When reviewing phones under £300, I look to see where corners have been cut. With the build quality that the X Play offers, it certainly isn't the case in this department. Ok, the volume rocker rattles a little when you give it a shake, but I'm hard pressed to find any other flaws with the manufacturing or assembly. The phone feels strong, great in the hand and if it did hit the deck, it wouldn't bust into a thousand pieces. A sturdy and well made phone, hey, we expect that from Motorola.  Maybe if the phone didn't rock about when trying to type on it when it's on the table, it's slightly curved on the back, not a massive issue. Maybe more so for some.
Motorola Moto X Play detailed specifications
| | |
| --- | --- |
| Release date | July 2015 |
| Form factor | Touchscreen |
| Dimensions (mm) | 148.00 x 75.00 x 10.90 |
| Weight (g) | 169.00 |
| Battery capacity (mAh) | 3630 |
| Removable battery | No |
| SAR value | NA |
DISPLAY
| | |
| --- | --- |
| Screen size (inches) | 5.50 |
| Touchscreen | Yes |
| Resolution | 1080×1920 pixels |
| Pixels per inch (PPI) | 403 |
HARDWARE
| | |
| --- | --- |
| Processor | 1.7GHz  octa-core |
| Processor make | Qualcomm Snapdragon 615 |
| RAM | 2GB |
| Internal storage | 16GB |
| Expandable storage | Yes |
| Expandable storage type | microSD |
| Expandable storage up to (GB) | 128 |
CAMERA
| | |
| --- | --- |
| Rear camera | 21-megapixel |
| Flash | Yes |
| Front camera | 5-megapixel |
SOFTWARE
| | |
| --- | --- |
| Operating System | Android 5.1.1 |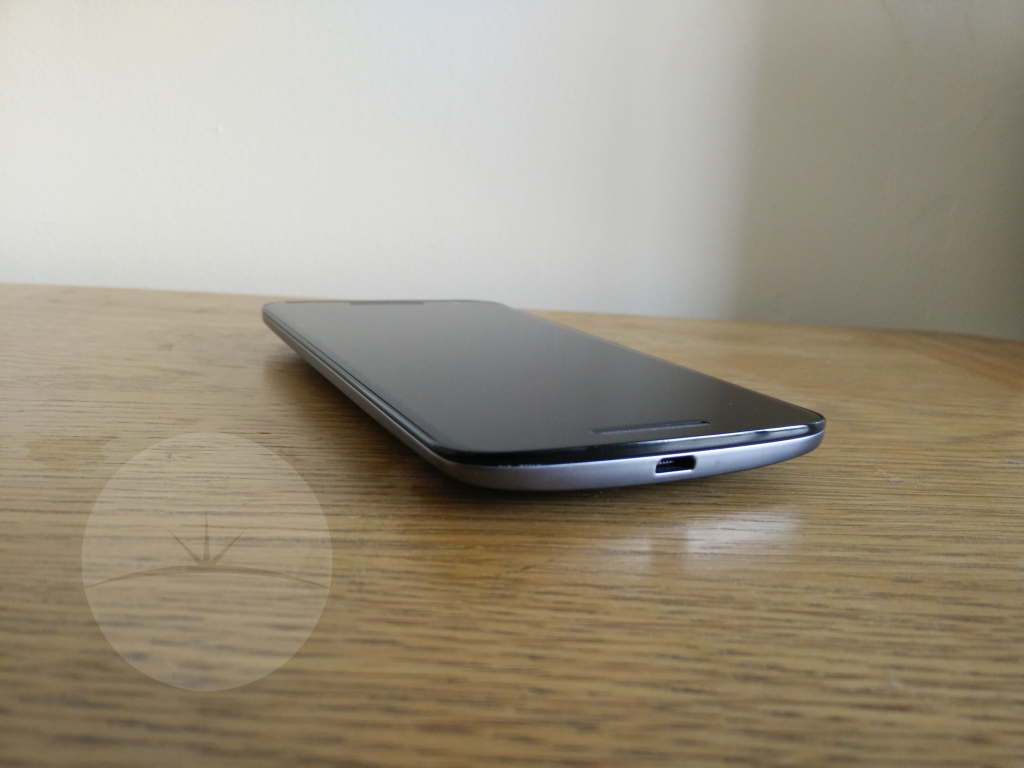 Motorola are famous now with their "near stock" Android experience, throw in a few fantastic features from the OEM and you'll have a great time enjoying Material Design in it's purest form. (My preferred UI is stock, I'm not a Nexus or Cyanogen fanboy, I've owned, tested and reviewed lots of different skins and I always prefer it in it's purest form.) Google Now Launcher comes preloaded, we've all seen it. Swipe to the left and you'll get your Now cards. (Maybe I'm not that much a purist because I installed Nova Launcher after an hour.) Those animations, quick settings, app drawer and search bar don't really need mentioned much, maybe the dury is still out on the childish font and odd looking mic icon.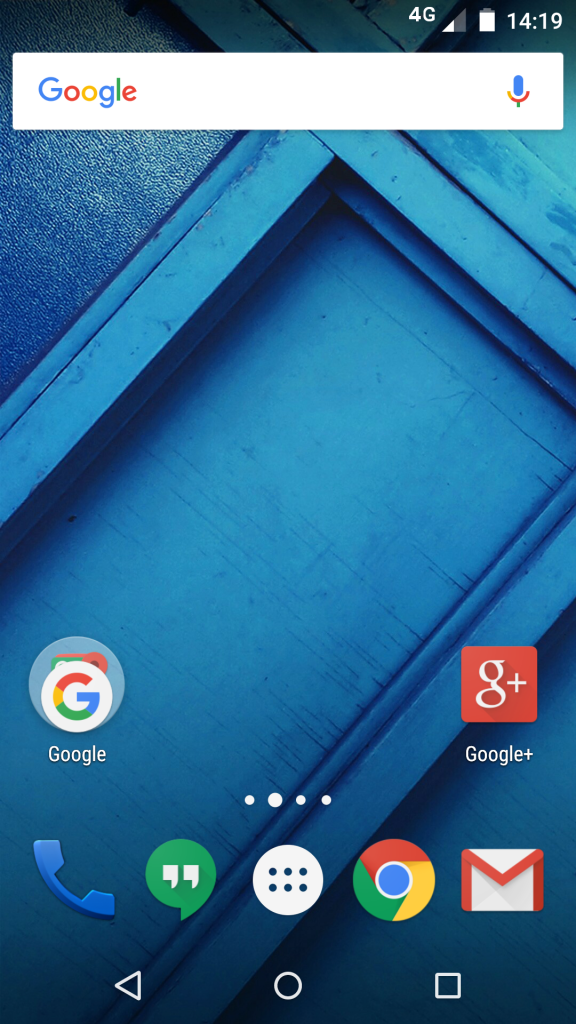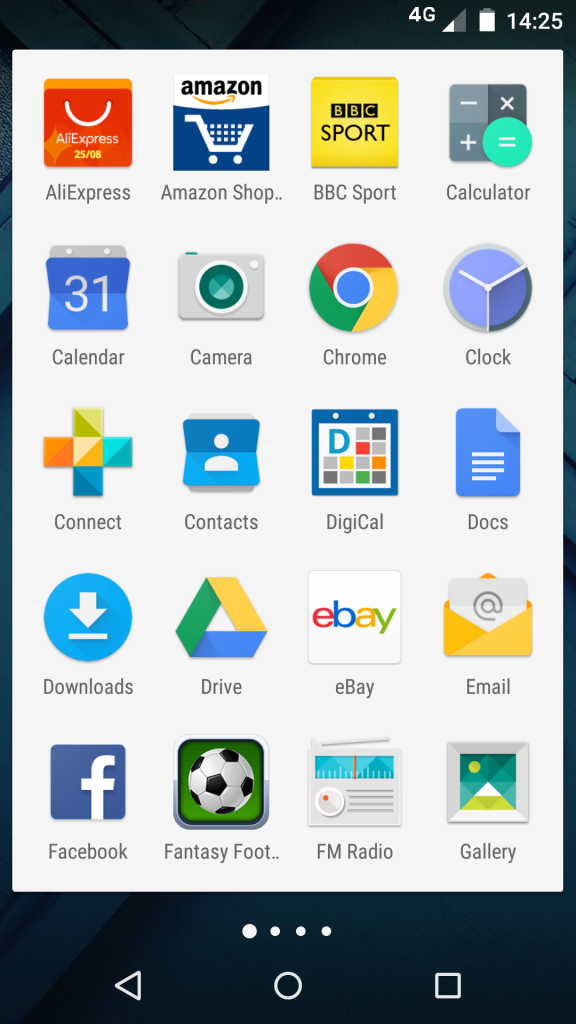 OK Moto X, Moto Display and Ambient Display all make a return. You may be reading about certain fruit based devices have an "always on" virtual assistant, this has been around for a few years on Android phones. We won't explain too much, I'm sure our readers will understand the ins and outs anyway. Certain gestures can be used like double twist to activate the camera. There's no double tap to wake though, nor, fingerprint scanner.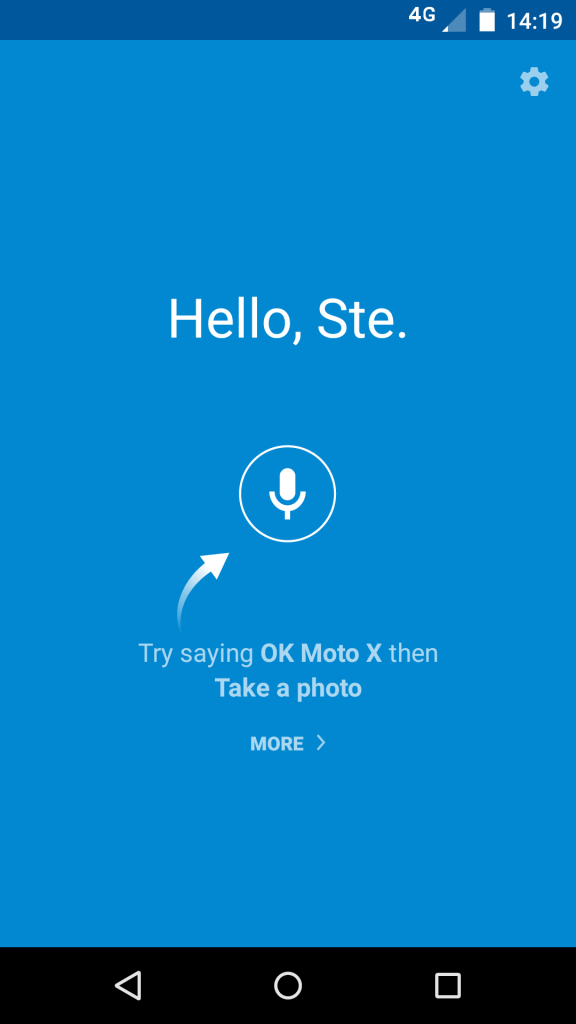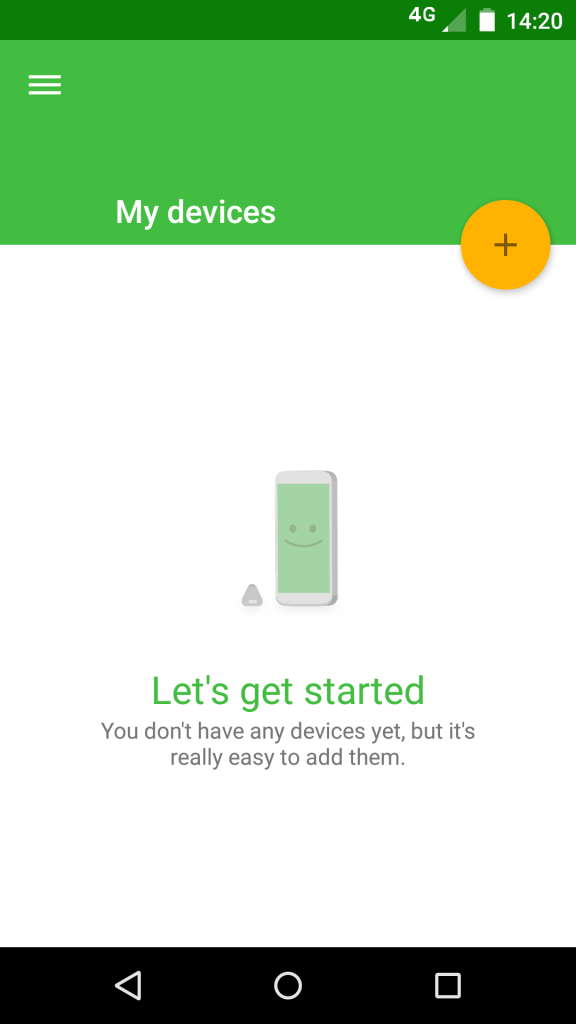 Motorola tried to build a Material gallery, it's usable alright but most will use their preferred app anyway. We did mention Motorola update all apps via the Play Store, this should be the option implemented by all manufacturers!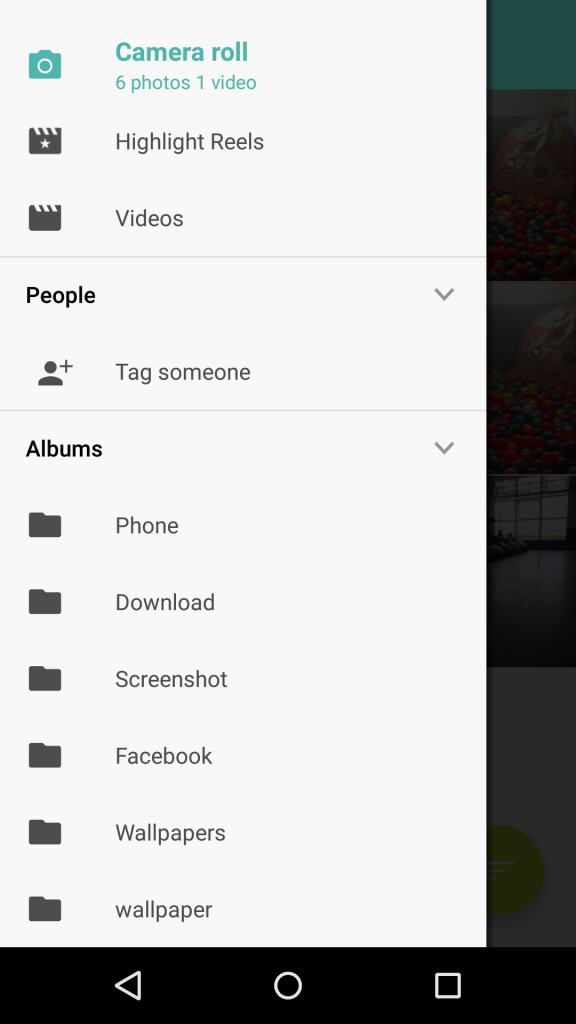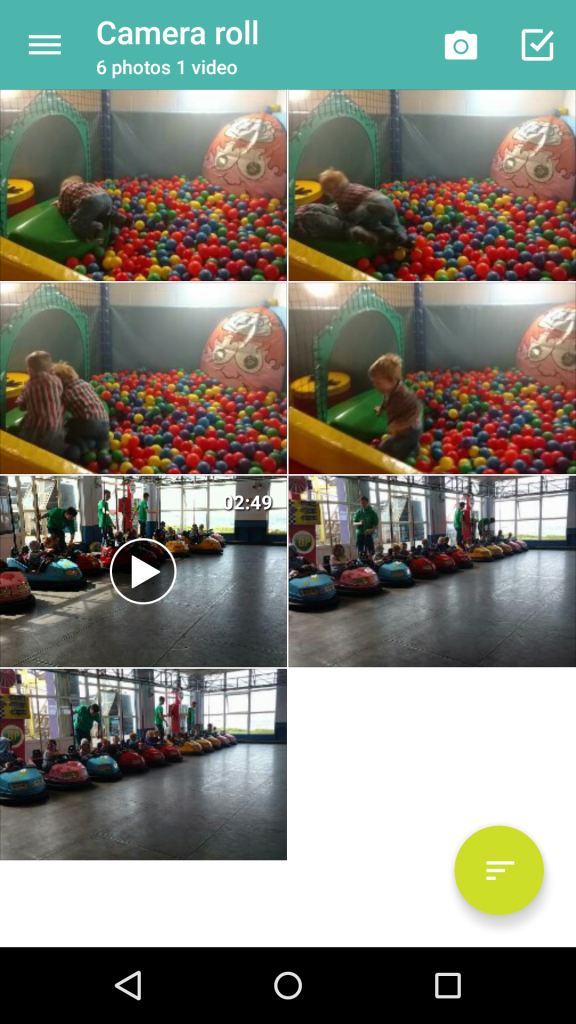 The Motorola X Play offers a fantastic screen, this time the manufacturer went with a top quality LCD panel instead of AMOLED at 1080 x 1920 with 403 pixels per inch. Yes, 2K screens are getting more popular and even the Sony Xperia Z5 Premium offers 4K, in my opinion, 1080p is still a great resolution for phones. Your battery life would agree. With fantastic colour reproduction and viewing angles, I love the screen on the X Play. It's bright, vivid and gorgeous. Auto brightness works well too and watching videos in a sunny day is no problem.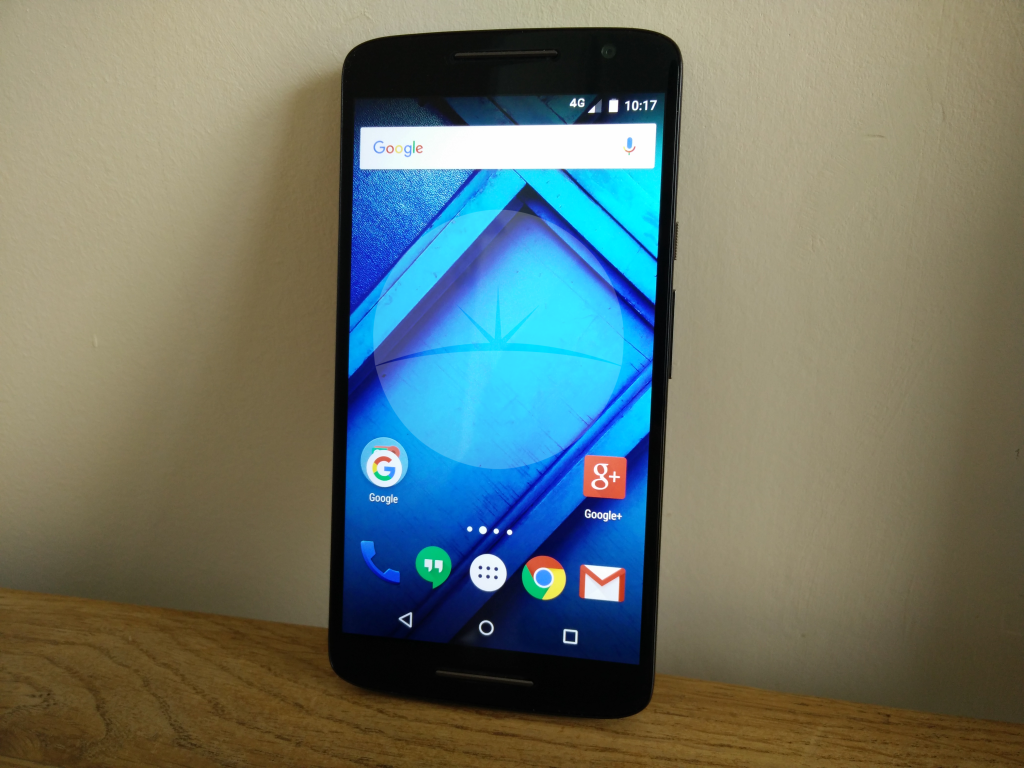 The Moto X Play offers quick charge support, although, not included with our review sample. Different backs, accents, customization options and charger are all available on Moto Maker. With a new IP rating, the company call this a "water-repellent coating." This is something new for 2015 and certainly offers a bit more protection. I wouldn't be taking the Play into the swimming pool though, you should be OK with splashes or if you dropped the phone in a puddle.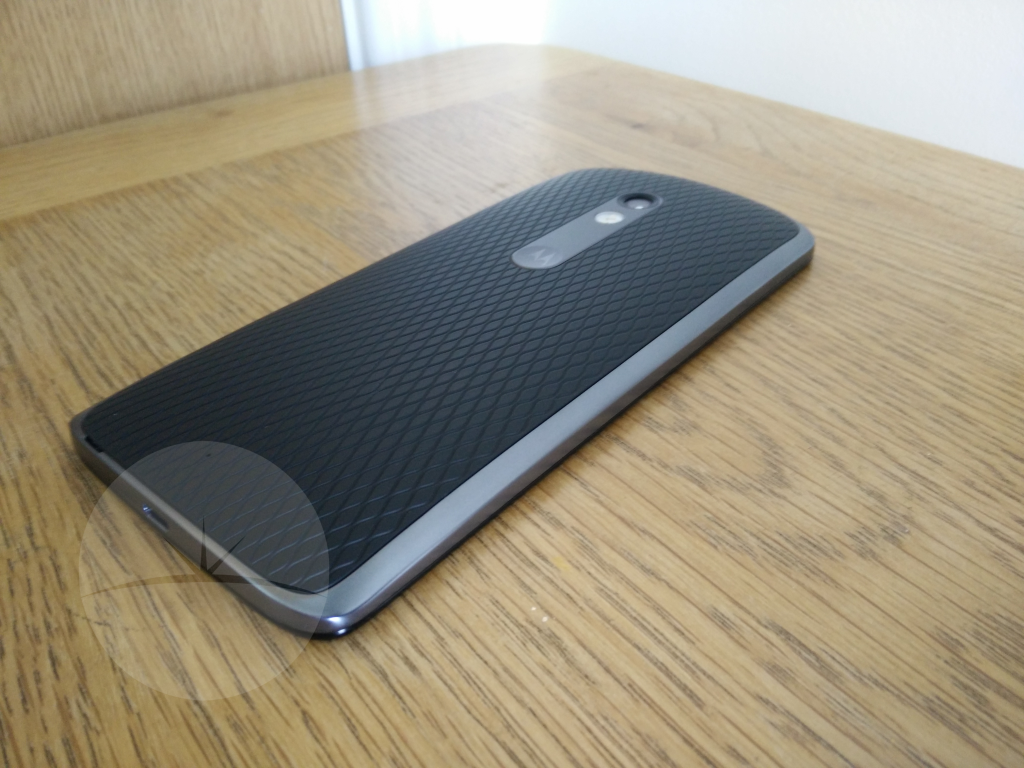 I'm a massive fan of the camera user interface also. A great minimal approach, where options drag in from the edges. There's no crappy bloat here like you find on other camera apps. You have HDR, Flash, Control Of Focus and Exposure, Night Mode, Video (which features Slow Motion,) Size, Timer, Panorama, Storage Location and Location. All features behind the great scroll wheel. Very easy to grasp and understand even for the more novice user. Touch the screen to capture, zoom in and zoom out or manipulate brightness. I love the camera UI! Set up a motion gesture where you flick your wrist twice and the camera launches fairly quickly. It has to be mentioned that OIS is missing, you'll need to keep your hand still because, sadly, you'll get 1 in every 7 shots blurry. Bit disappointing that, Motorola. If it matters, the front facing camera is reasonable enough for taking pictures of yourself. (If that's your thing.) Depending on the lighting again, video capture is all well and good, there's no gimmicks. I captured some nice footage of the kids at the fairground. Watching back on the big screen at home, colours do look a little off and sound capture was ok.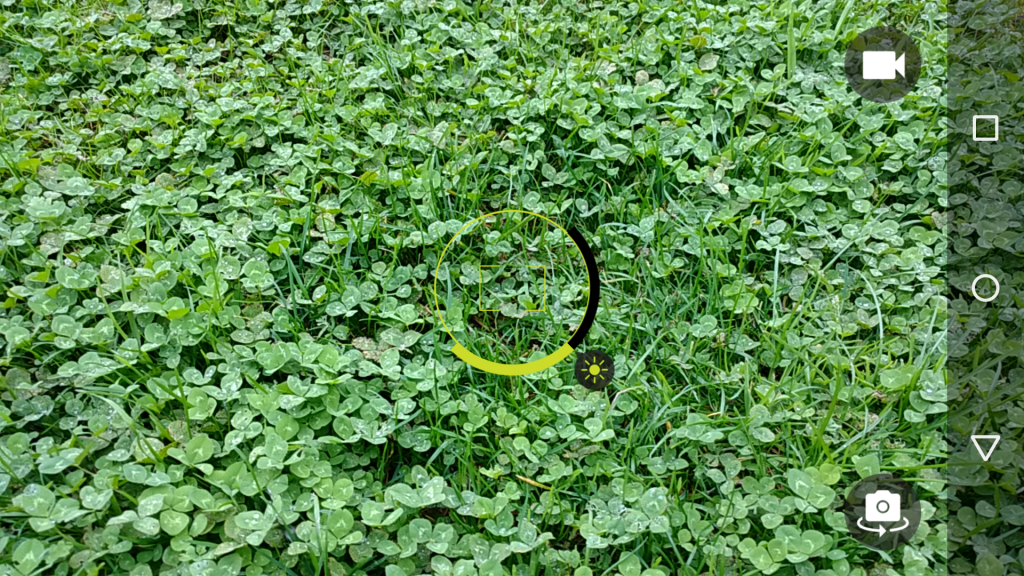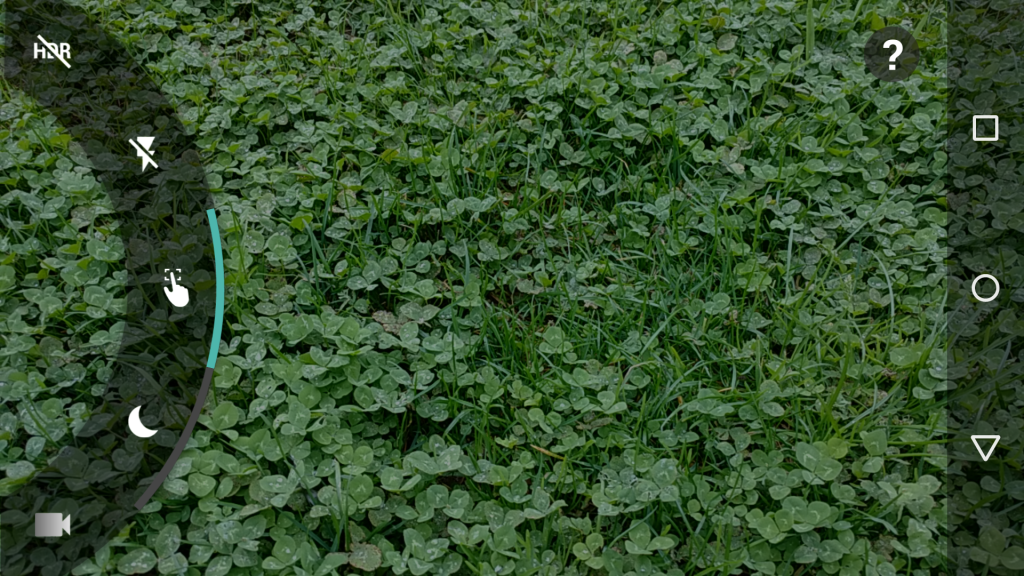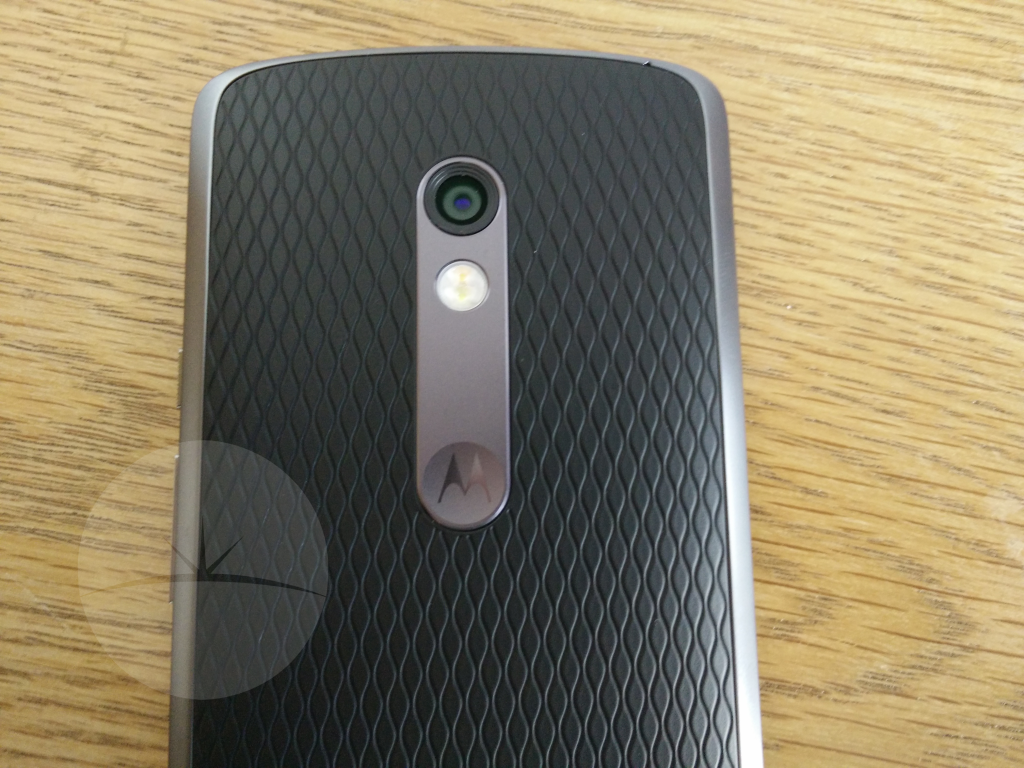 Not a terrible listening experience from the Motorola X Play either, you can set your phone on the table and listen to your favourite tracks no problem. There's only one speaker at the bottom, no dual cannons made famous by the HTC M series. The sound has depth of bass which is somewhat punchy, mids are clear for the vocals and treble is clear at the top end. Playing at full volume still sounds ok, but for loud listening most people would grab their headphones or Bluetooth speaker anyway.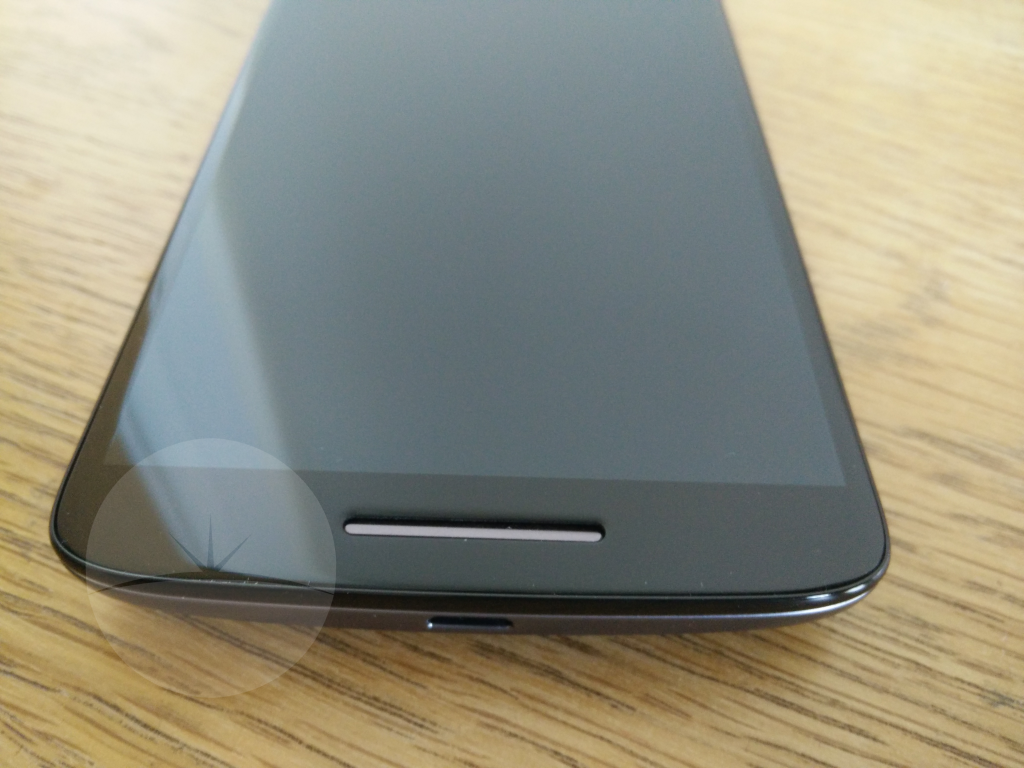 Likely the X Play's greatest attribute is it's fantastic battery life. Thanks to the 3630 mAh unit which is non-removable. I could easily go for a full day with 40% battery life left. On average, I was seeing 5 1/2 hours of screen on time with everything syncing and brightness set to auto. I'm what you could call a heavy user, Two Google Plus accounts, Twitter, Facebook and Instagram etc etc. A modest user might last 48 hours from one charge. I say might because so many different factors have to be taken into account. I'm absolutely delighted with the battery life. Fantastic, Motorola.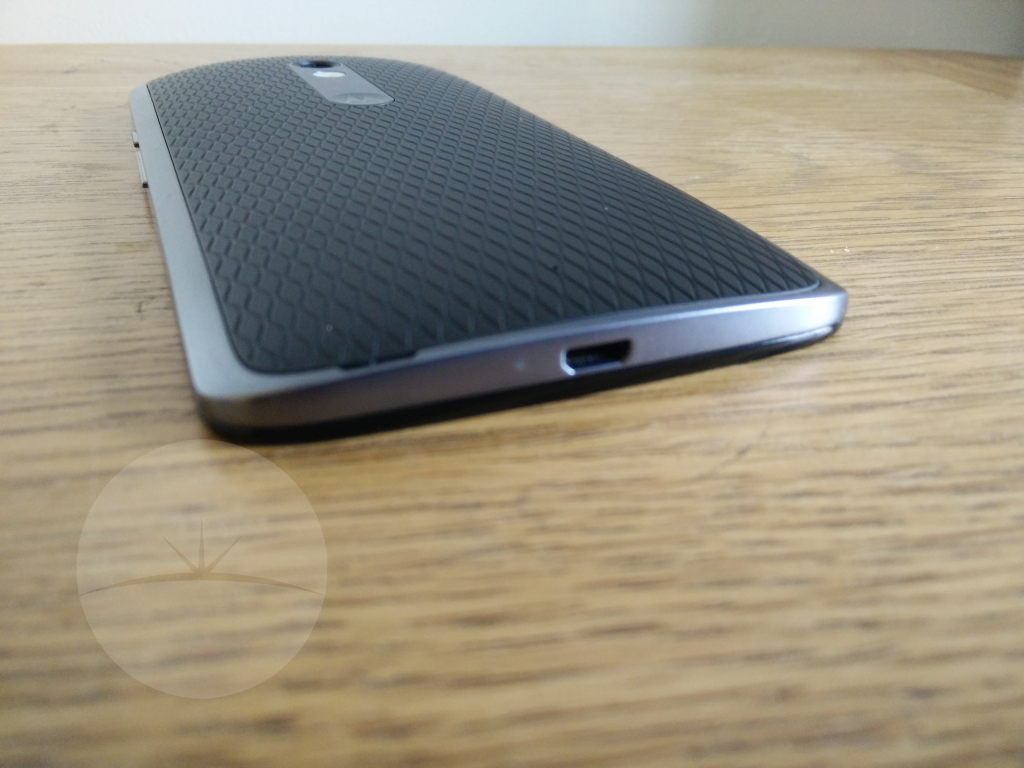 If someone asked me, "what's the best phone they could get for £270?" I'd tell them the Motorola X Play. Ok, there's no fingerprint scanner or 2K panel. No OIS either. For me though, the pros slaughter the cons. You'll get a sturdy phone that won't bust into a thousand pieces if you knocked it off the table. Phenomenal battery life, stock experience with Moto added extras which you actually will use. This is not bloat! A great, bright and vivid screen, 1080 is still a good resolution, don't be easily lured into what manufacturers tell you. It's obvious by now I'm a massive fan of the Motorola X Play. I'd like to point any potential customers to Clove Technology who sell all handsets SIM free with worldwide shipping. Use the banner below to take you directly and tell them DroidHorizon sent you. Two versions are available… 16GB, Black Front / Gray Frame / Black Back & 16GB, White Front / Silver Frame / White Back.