Review: MX Master Mouse from Logitech
As an office worker, I have always been a bit bored of the mice we use. They are normally bland, dull and featureless. I dreamed of the day office workers and gamers needs would combine to create a mouse for the ages. Logitech have risen to the challenge and crafted the MX Master. This mouse has been built completely from scratch and not based on a pre-existing Logitech mouse, but while adding a high level of flare and design. They have combined a beautiful, ergonomic look and feel with a huge array of buttons. I know a lot of 9 – 5 people may probably won't ever need this kinda mouse, I feel this is the mouse people will "Want to Need".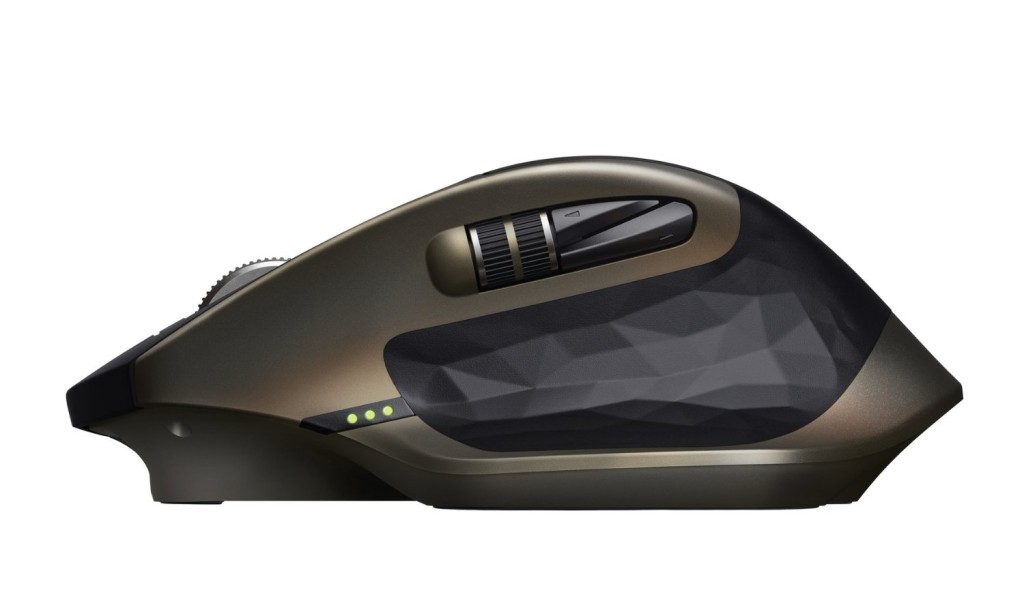 When I got it out of the box, I found it to be a lot larger then normal mice. There is a lot of hand space, with a great space to rest your thumb and wide palm space. It has also done away with the shiny black plastic look of everyday mice, and replaced it with a really nice matte black look, with an almost matte bronze trim.
The mouse has the standard buttons, with the addition of two buttons, and a scroll wheel by the thumb rest, with the thumb rest being clickable itself. The mouse wheel has two settings, which can be switched using the button just above the wheel, which switches between the clickity clackity effect and the free fall effect. One problem I do have are the buttons on the thumb rest. As a big guy, I have big thumbs and before tumbling to click one, it's hard to know which one you are clicking on.
The thumb scroll wheel is an absolute stroke of genius, and I am really surprised not more mice have taken to include this. Looking through code is easier, as I can now easily scroll from side to side.
The MX Master has the ability to connect to 3 different places, it's the highlighted feature of the mouse and I completely agree. The MX Master can connect to Win or Mac using Bluetooth, but don't worry if your not rocking bluetooth as there is a dongle included. I was also able to connect the MX Master to my S6 Edge, allowing me to scroll web pages, and reply to messages without having to pick up my phone.
Switching between systems is simple, on the underside of the mouse, there are a couple of buttons, which allow you to connect to a device and to switch. This is great for people working on different systems at once, and greatly increases productivity.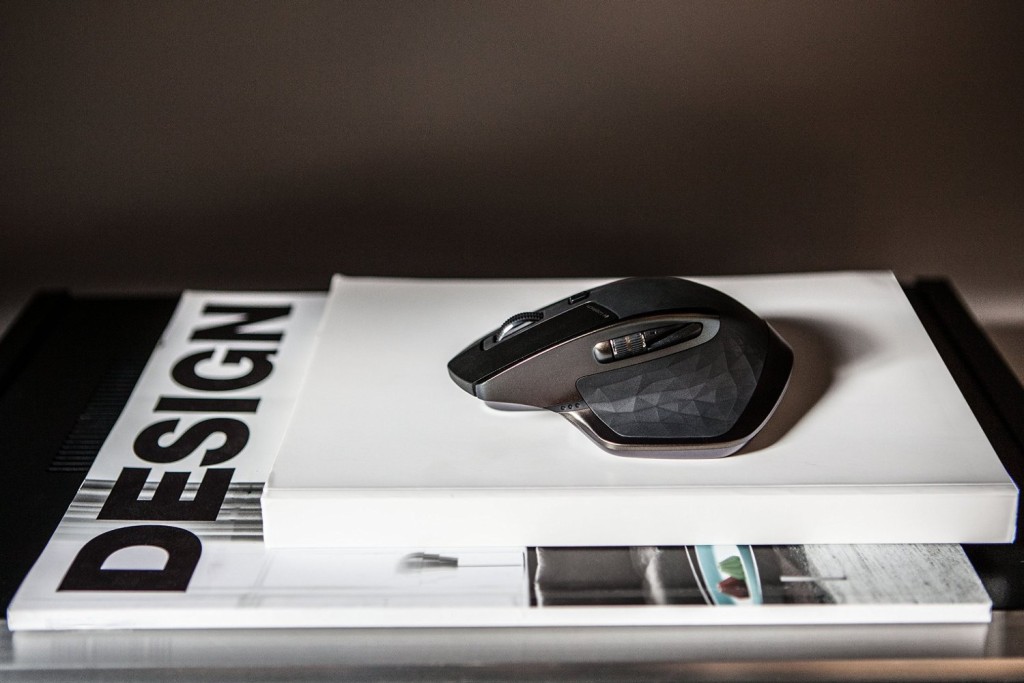 When using a mouse with lots of buttons and multiple profiles, the option to change what each button does is a great little addition. Logitech Options allows you to do just that. The map of the mouse is displayed and each button can be changed. They may have skipped on the look of the software (nothing like their gaming software), but it is a really great and useful download.
You can delegate different actions to each mouse button. I found that there's no limit, with mostly any function available, such as:
Keyboard strokes, media controls and even operating system commands are all part of Options options.
I have been using the MX Master for a couple of weeks, and can confirm it worked well or even better than my previous windows mouse. Though the extra buttons allowed me to get around the computer a bit easier, the MX Masters two biggest positives for me are the feel in the hand, and the ability to connect it to multiple devices.
Logitech says:
The mouse will last for up to 40 days with on-and-off use of around 6 hours per day.
I have used it 9 – 5:30 5 days a week for a month and haven't had to charge it yet. Though I would suggest investing in a longer micro-usb cable as the one supplied can be a little short.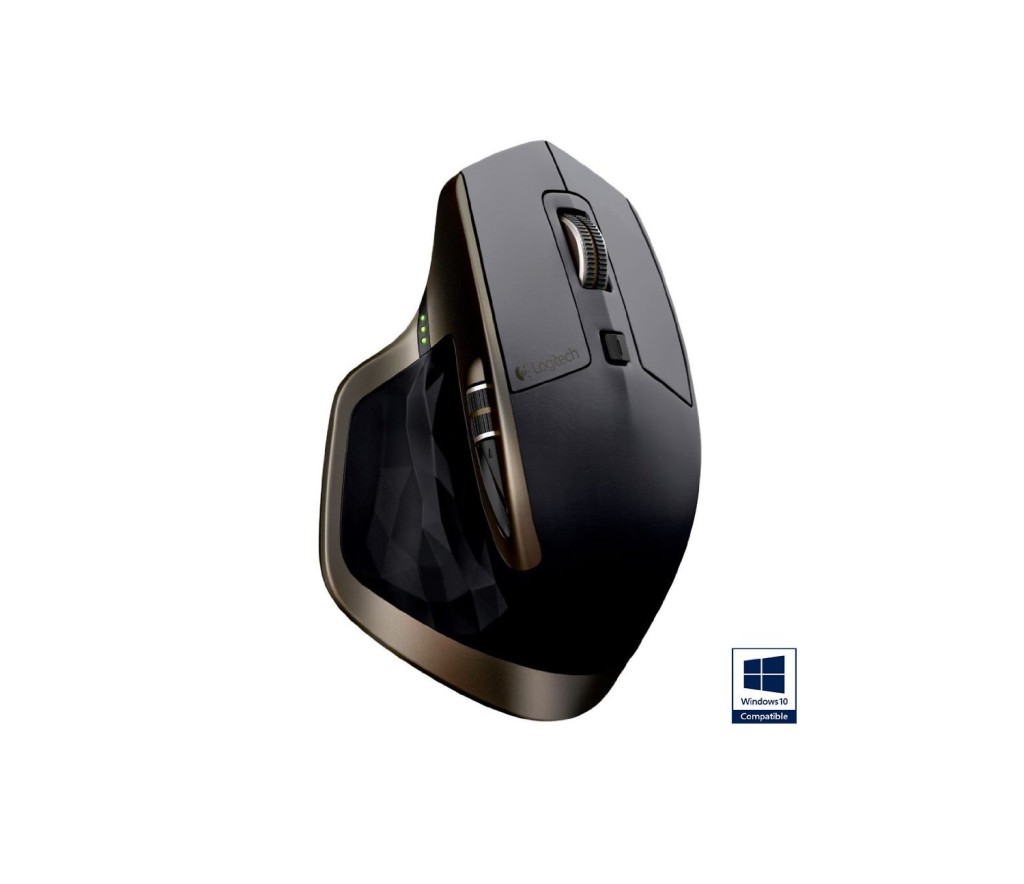 The price for the MX Master is currently set at £70, which is high for a lot of people. But when you think about buying a mouse that'll be used for a good number of years to come, I highly recommend it. Its got a great feel in the hand, offers a large amount of added functionality and looks good while doing it.