Obliq aren't a case manufacturer I'd encountered before, but if their Slim Meta case is anything to go by then I'll definitely be paying them more attention in future.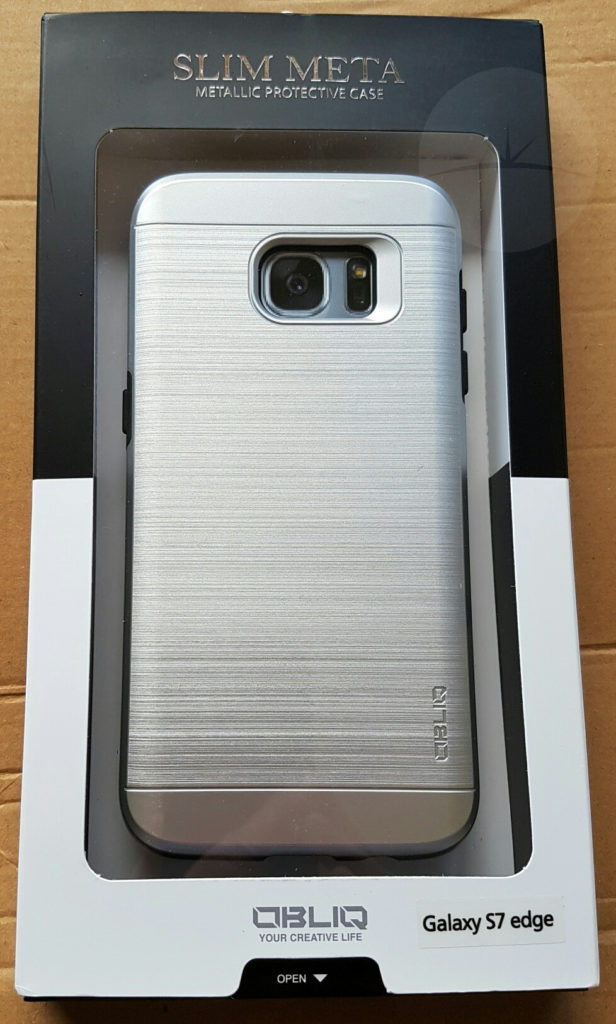 Available in a choice of gold, titanium or silver colours this is a dual layer case consisting of a black shock absorbing and grippy inner TPU layer and a tough metallic polycarbonate outer shell. The inner layer has been specially patterned in a way that absorbs and disperses shocks, while the outer layer protects it from wear and tear and the brushed metal appearance gives your phone a great look.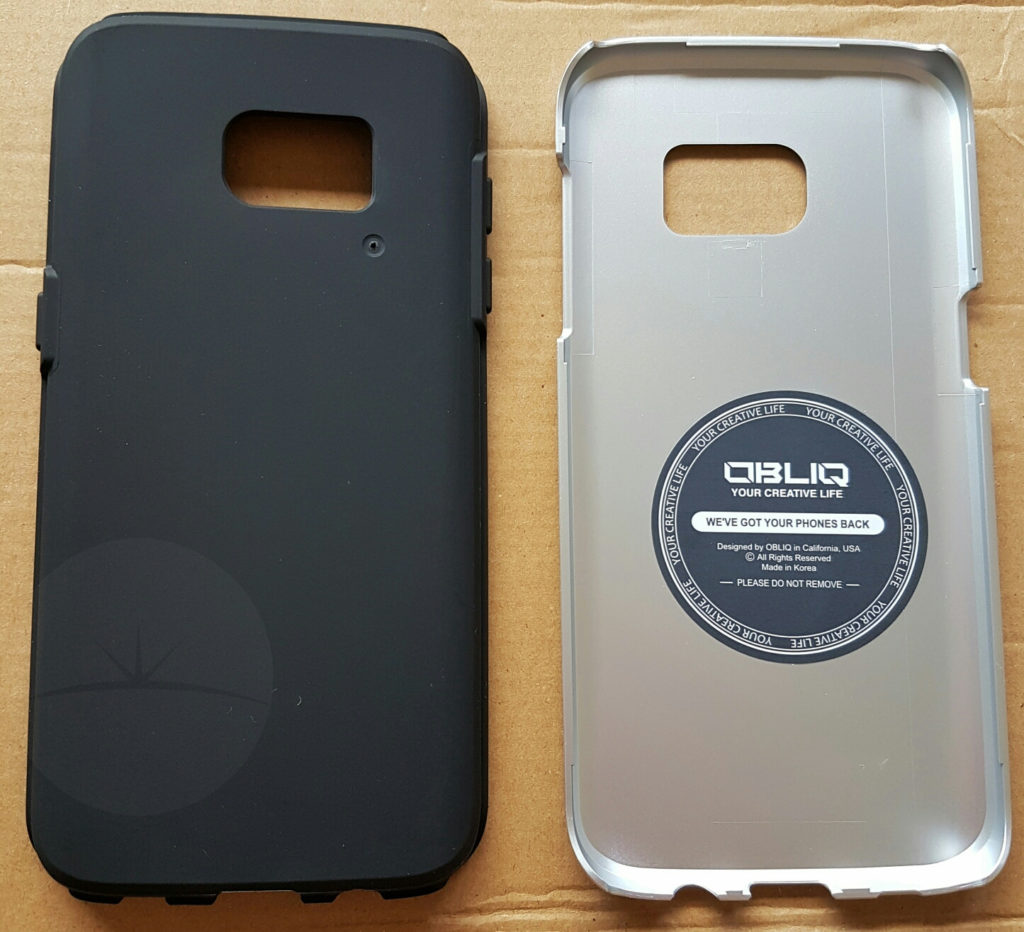 For a dual layer case I was expecting something a lot more bulky, but these two layers combined are only around as thick and heavy as a standard single layer case. They really add very little bulk to the S7 Edge and it still feels great in the hand with the grippy TPU edges making it much less likely to slip out of your hand. Wireless charging also works with the case fitted.
The design lets you swipe in from those edges unrestricted, while creating a lip at the top and bottom that prevents the screen coming into contact with a flat surface when left face down. Cut-outs are well sized and the relatively thin layer of TPU at the bottom didn't restrict connection of my Micro USB cables and accessories. Although the buttons are covered they remained just as clicky and responsive.
After around a week's use I did notice the metallic outer layer has picked up one or two micro-scratches, so in the long term it may begin looking a little scuffed up. However there's no knocking the build quality and this wouldn't dissuade me from choosing this well designed case. At just under £25 this isn't the cheapest case, but if you're looking to add some great looking protection to your S7 Edge without compromising its usability then Obliq's Slim Meta cases come highly recommended.
GadgetWear have Obliq and all the other top case brands available for a wide selection of phones. Check them out from the link below…