Orico's F4U-U3 4 port hub allows you to add three additional USB 3.0 ports to your PC or laptop.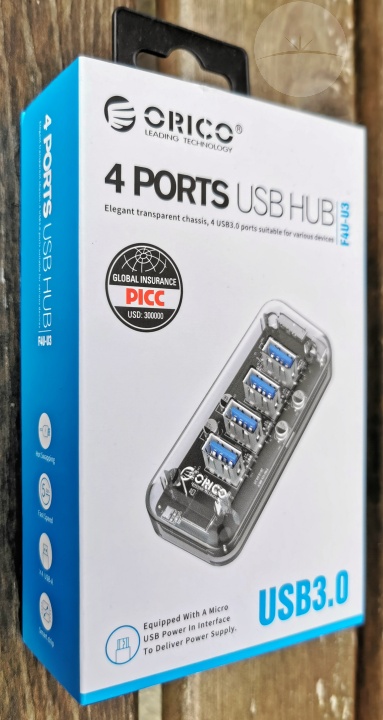 This hub has a strip of four USB 3.0 ports along the top, with a couple of connection ports located at one end. The main Micro USB Type B port connects the hub to your computer using the included cable. The other optional Micro USB port is for those times you need additional power – if you find one port on your computer doesn't provide enough juice for all the accessories connected then you can use this to give the hub a boost. No USB charger or Micro USB cable is included but I guess most of us will already have plenty of these lying around.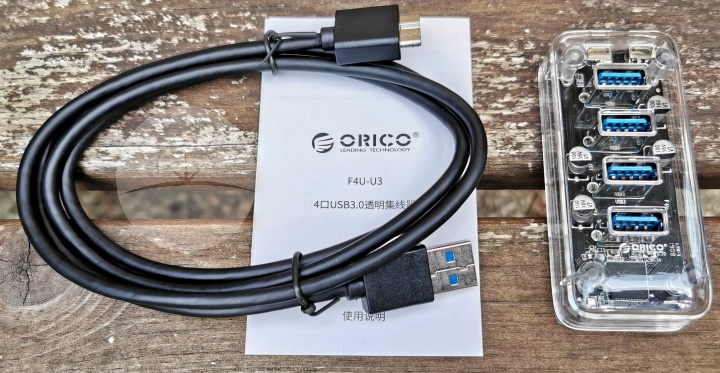 USB hubs tend to look unexceptional, but the transparent plastic shell really sets this one apart. You can see all the circuit board innards and owners of gaming PCs will appreciate the small blue LED on the base that makes the whole hub glow in the dark. The shell and connectors seem sturdy and I'd expect this hub to withstand plenty of abuse.

In use the hub performed flawlessly, recognising all my accessories and handling fast USB 3.0 transfer speeds without any issues. Plenty of spacing between the ports also make it easy to plug your accessories in and out.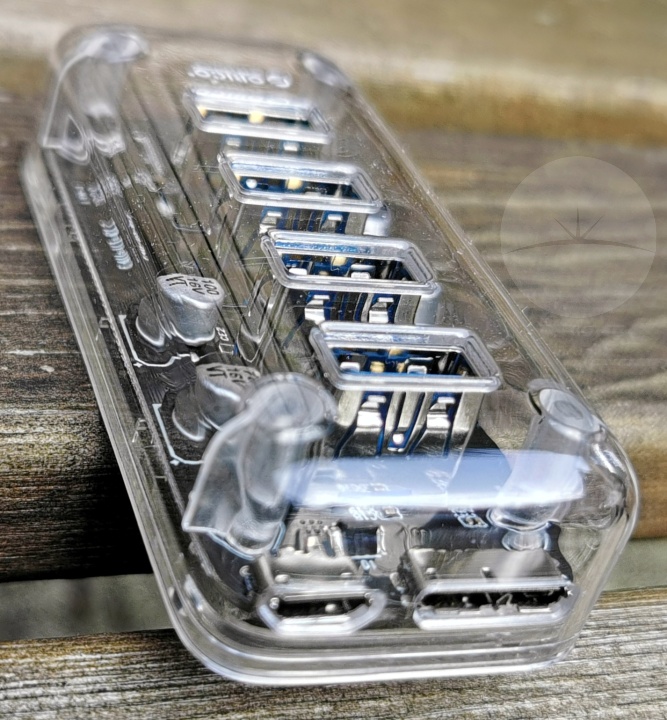 Currently selling with around a $17 / £17 price-tag, there are certainly cheaper hubs available. However with the build quality, reliability and performance you're getting with the distinctive Orico F4U-U3, it's definitely worthy of your consideration. Check out the links below for more details…