Plinth Tablet Stand
In the past I have had a few tablet stands in the forms of; cases, simple cut out bits of plastic and even Popobe Teddy Bear stands. I had never heard of Plinth before but I was sent a review unit having completely missed its initial kickstarter campaign. John Bull spent two years designing his Plinth tablet stand before taking it to the online crowd fund sourcing website, kickstarter, in March 2014 where it managed to secure a £32,000 investment. That was enough for John to go ahead and put Plinth into production, shipping all over the world and selling via his own website, Mobile Fun and Amazon. John is in the process of trying to secure more retail opportunities as well as keeping up the momentum.

So everyone loves a good success story but that's not going to make you use this stand over all the others out there. However maybe this will…
When your stand arrives it comes nicely packaged with a window cut out of the box to show the corner of the product, displaying the coloured plastic and rubber pads you have chosen. A great design touch is how the instructions can slide up out of the box life a pop up card to tell you how to use this transformer of a stand. Trust me guys, these are instructions that you will need to read! Once you have unboxed the stand and have read those instructions it may take a few tries to deploy the stand smoothly. Once you deploy the stand it can be used in 5 different positions so you will always get the viewing angle you need. My tablet of choice is a Shield Tablet weighing in at 390g while this is lightweight next to iPads it's hefty for an 8" tablet but the stand holds it in place with no problems in all angles. I even used the stand with a scientific tablet weighing in at almost 600g and again it held the chucky tablet just fine with no problems at all. Heck I even put a 4kg lead acid battery on it with no problems at all, even in an upright position! So John Bull has managed to make this tiny 50g bit of plastic hold 4kg comfortably really making it perfect for any device.

It's good to know that when you spend your £15 you know this stand will last and hold any device you buy. The build quality is top notch so it will last you no matter how you treat it. Although treating it with love will still help. Now I am aware that Plinth has been accused of being flimsy which I can image is due to the moving parts. So John released a few videos of cars and even a tractor going over the stand to show it's durability. Can we trust someone who owns a 3D printer? Maybe it was good editing in those videos? Well just to check I got a Nissan Navara truck to drive over my review unit. The Plinth got a few scuffs but that's all! The stand still works and looks good. It's not flimsy.

This truly is the best stand I have used to date and will have a happy home in my tech bag for a long time.
Click the Plinth logo below to get your own.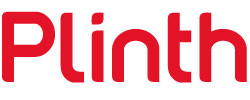 Very poor video of the Truck driving over the Plinth proof that it happened.