PNY have versions of this power bank available in a choice of silver, gold or "gold pink" and 5200mAh, 7800mAh and 10400mAh capacities. I tested out the lowest silver model which is a compact and pocketable device coming in at under 4" long and 2" wide. On one end it has a standard USB 2A output port, a 1A micro USB input port (for charging using the included USB cable), a white LED and a power button.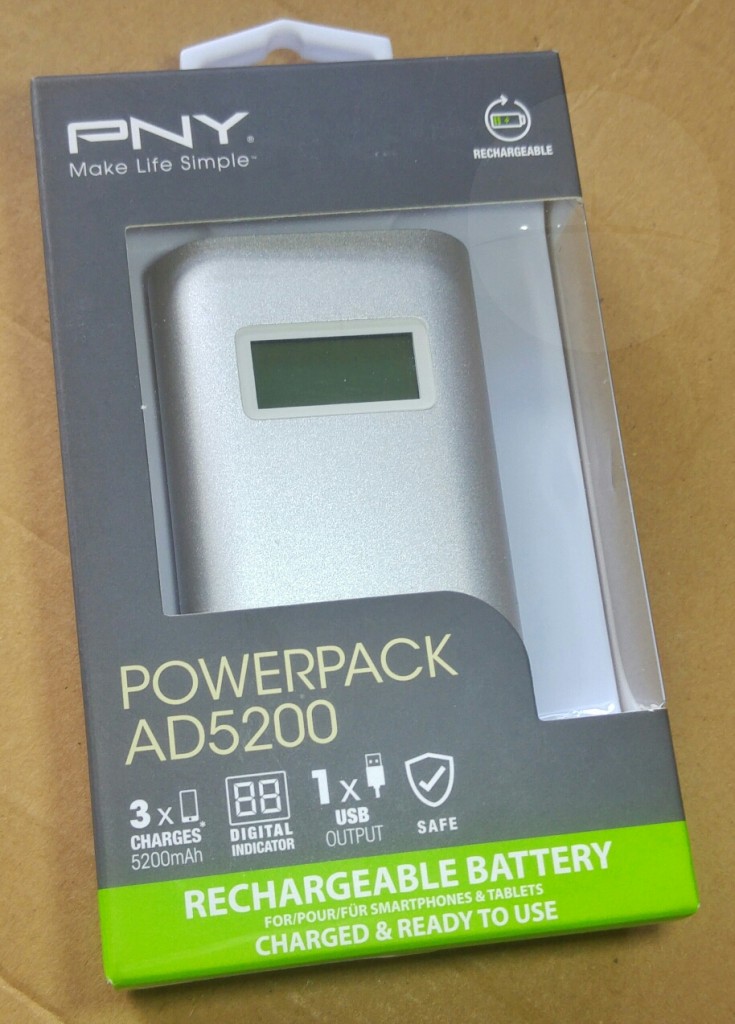 There's also a small backlit LCD display on the front which gives you an accurate battery percentage. I'm a fan of having an LCD on a power bank compared to the more usual 4 LED design since they are only accurate to the nearest 25% and you're never really sure how you stand.
Double tapping or holding down the power button will light the small white LED torch. While this is no floodlight, it will last for ages and can be handy for navigating in the dark.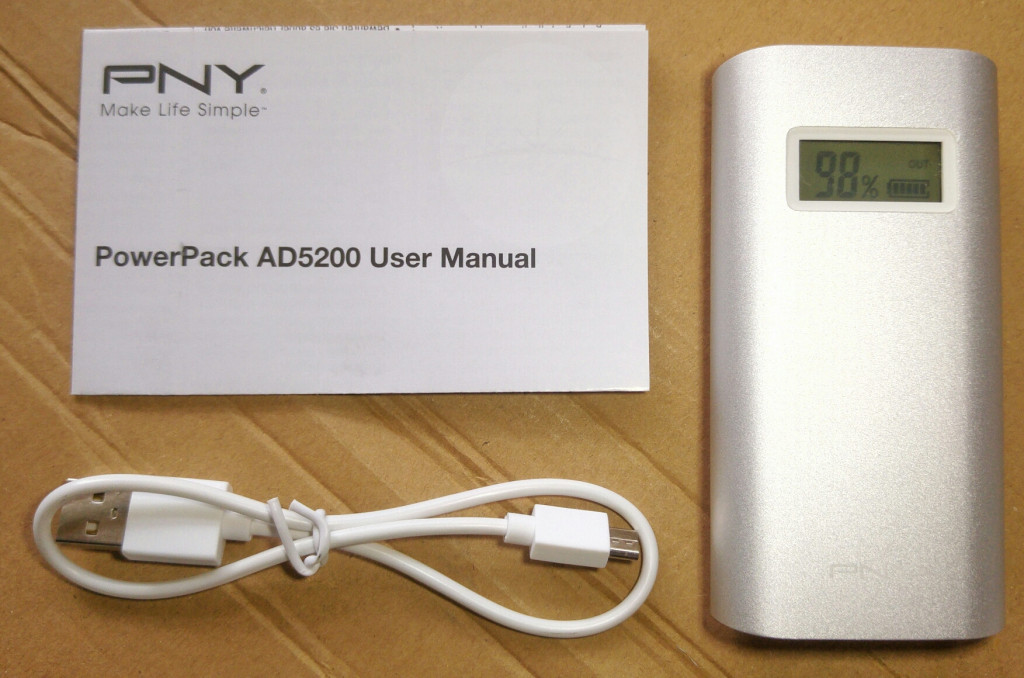 Out of the box the battery came with a 100% charge which is a good sign of quality internal cells. The aluminium shell also gives the product a premium feel, backed up by well made ports.
The 5200mAh capacity should be more than enough to fully charge any smartphone from empty and will even give a significant boost to most tablets. It's 2.4A output gives a fairly fast charge (but not Quick Charge or USB-C fast charge compatible).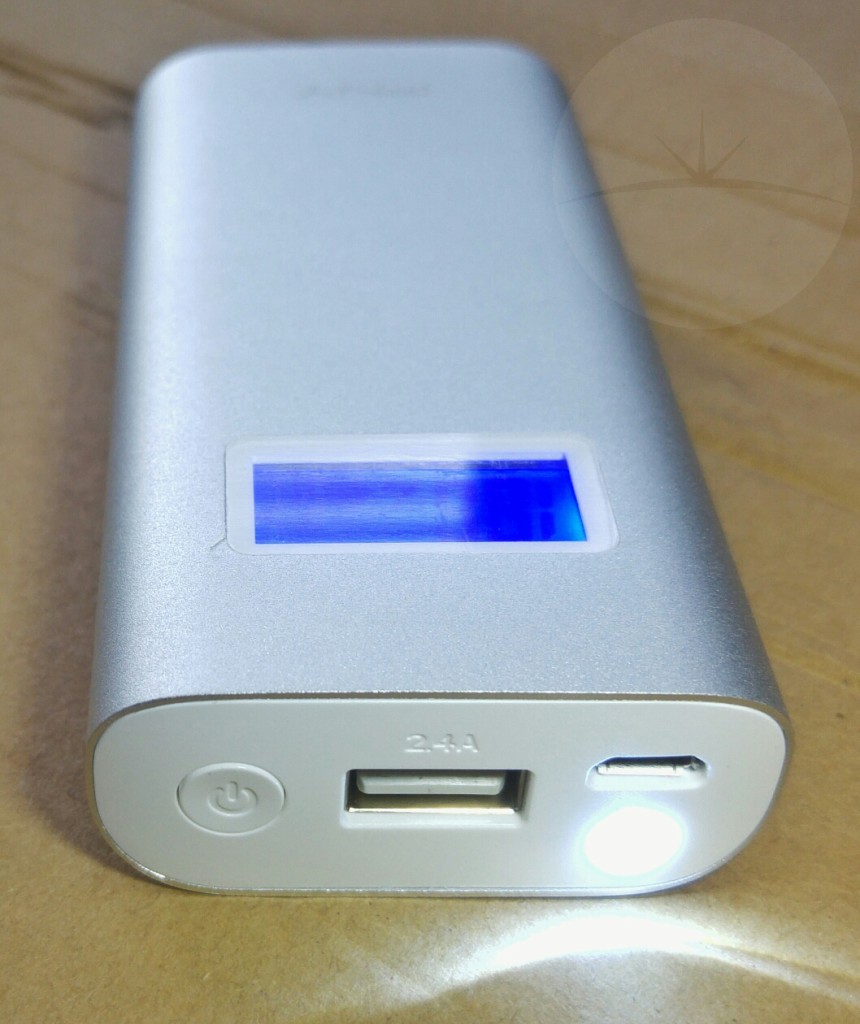 Recharging this battery is slower since it only takes a 1A input. This isn't a huge deal since this lower capacity with still charge overnight in 6 to 8 hours, but a 2A input always helps if you like a quick top up during the day.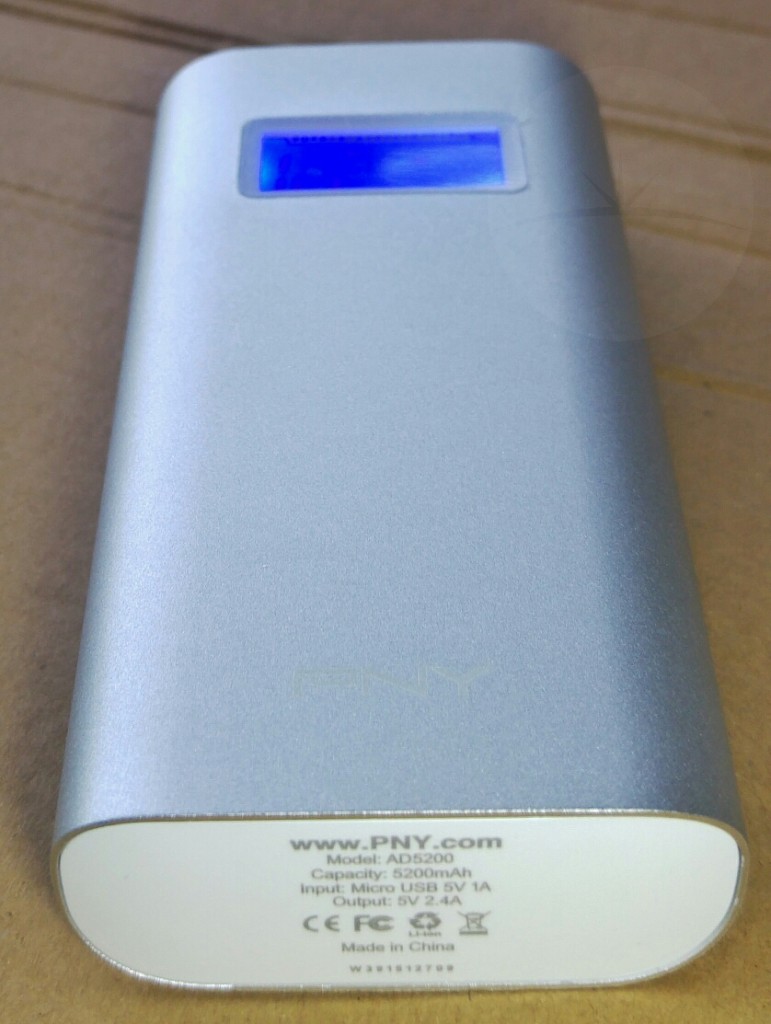 I'm a bit of a spec. junkie and the lower capacity of this battery means the percentage drops a little too quickly for my liking. I couldn't fault the build quality, but personally I'd be looking at one of the larger, higher capacity and faster charging variants – especially as Amazon's weird pricing has the 7800mAh model currently costing less.
However if you'd prefer something more portable, then this highly pocketable model should have enough juice to keep anyone going throughout the day. For more details you can check it out at the PNY and Amazon links below…