Smartphone cameras have got so good that now it's the only camera I use. However wide-angle or macro shots usually require a dedicated camera – unless you invest in a lens kit like this.
I previously reviewed a similar but relatively expensive kit specifically designed to clip onto my Samsung Galaxy S4. It worked really well but now, since upgrading my phone this kit just lies in the drawer unloved. Fortunately this universal kit from PNY has been designed to clip onto any smartphone camera and so will still be usable after a phone upgrade.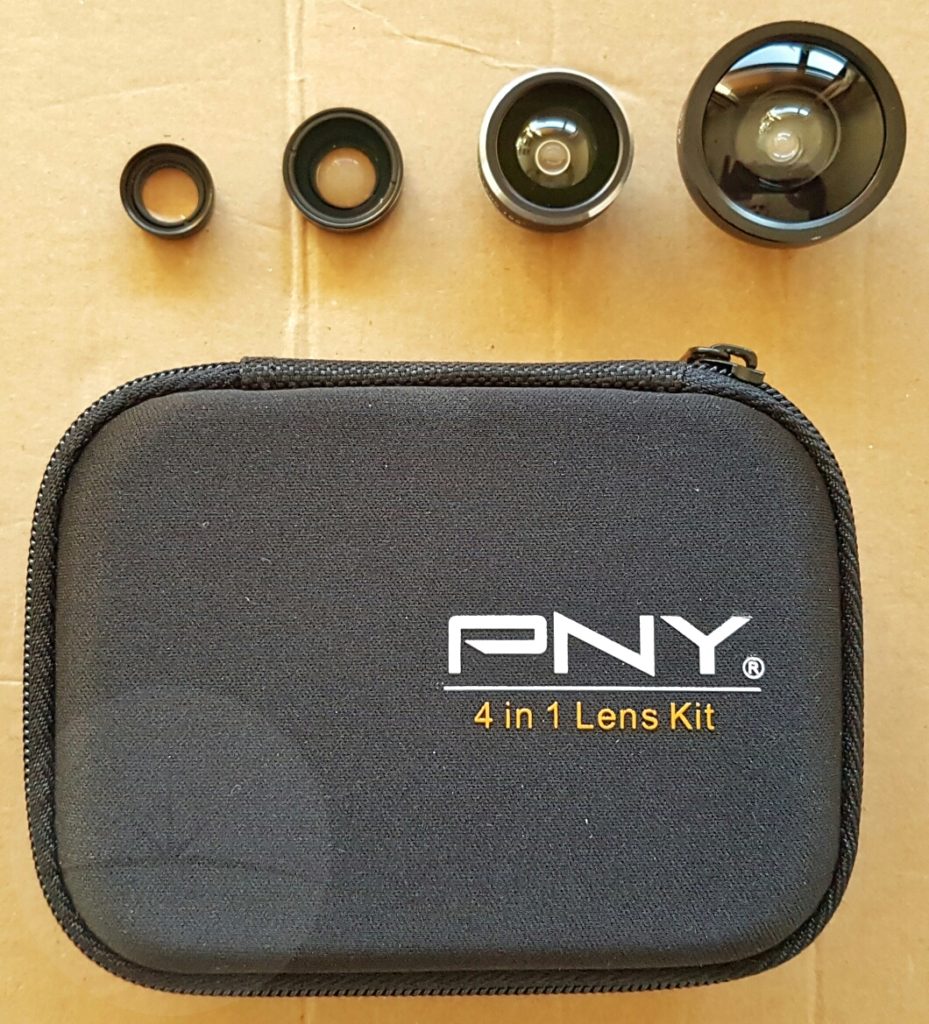 Coming in a nice zipped storage case, inside you get the clip, 4 lenses + caps, a cleaning cloth and another pouch (if you prefer to store this kit in something less bulky). The macro, super wide and fisheye lenses can be used on their own, but the wide-angle lens needs to be screwed into the macro lens before use. Once you've selected your lens you simply push it into the magnetic clip and attach it over your camera lens like a clothes peg. If you use a thick case it may need to be removed before the lens can make contact.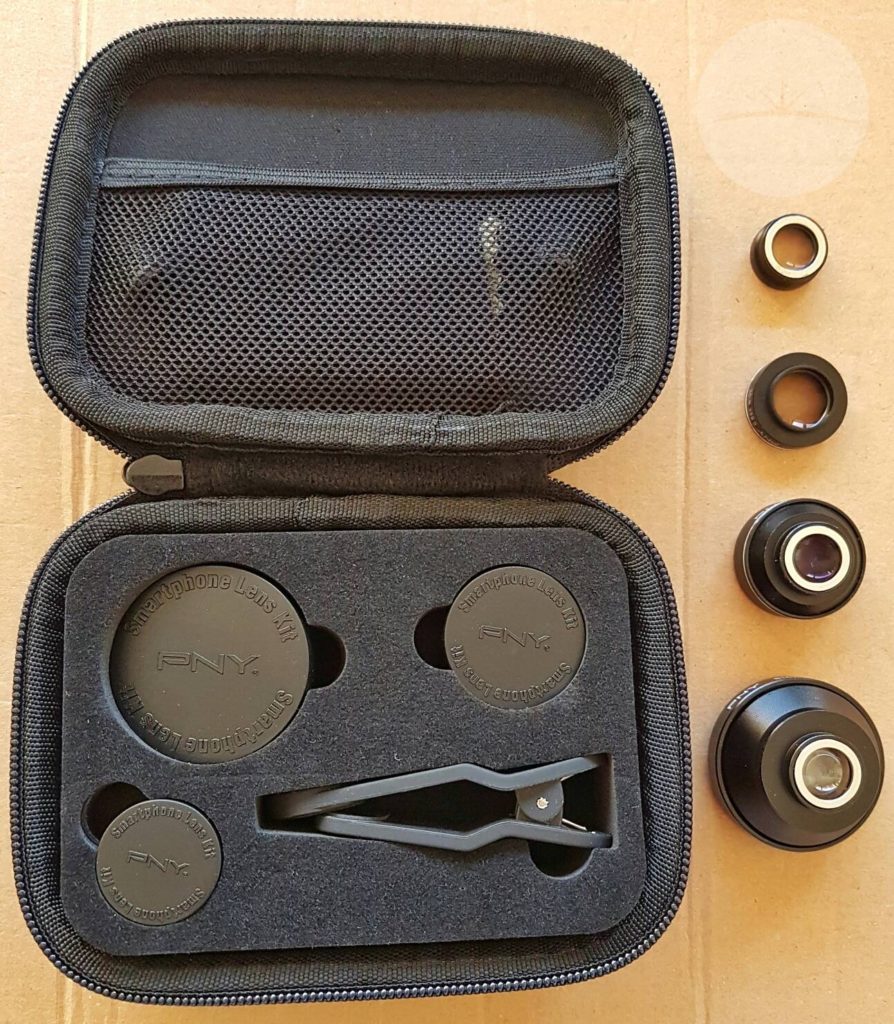 The macro lens lets you zoom in really close to your subject with a narrow depth of field. You can get creative with this and take some really interesting shots. The wide, super-wide and fisheye lenses let you capture more of the scene but as expected from these types of lenses you do get some barrelling around the edge of the image. To demonstrate the difference, check out these shots of an eye chart (not included)…
I noticed a little loss in clarity when using these lenses, but overall this is an excellent little lens kit for the price. My previous S4 kit gave similar results but cost a great deal more.  This kit is well made and can be quickly clipped onto your phone making it ideal for carrying with you for those times you want to capture something a bit more challenging than your regular snapshot.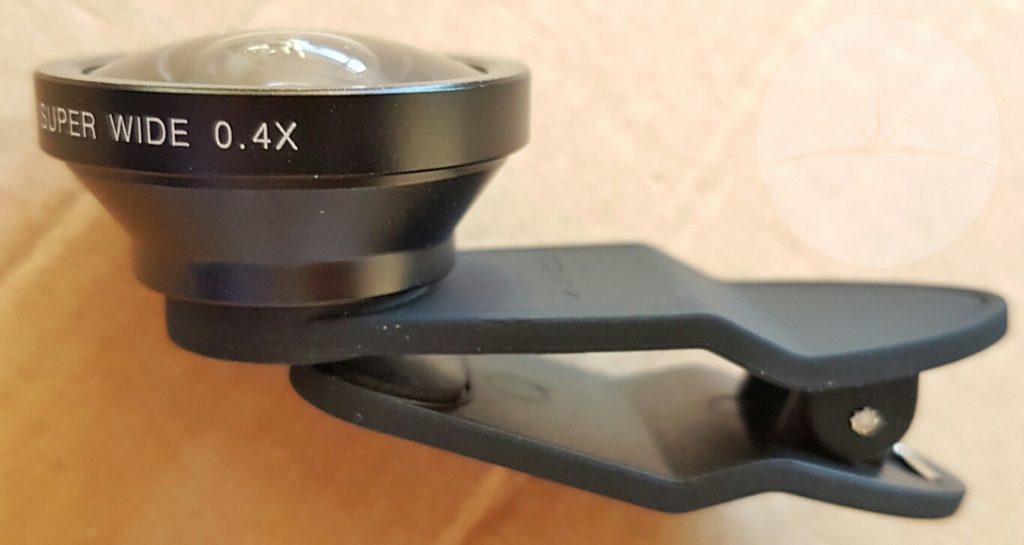 Check out this kit from the links below…