If you're looking for the ultimate in protection for your (non-leather backed) LG G4 then the heavy duty Revolution case from Poetic could be for you.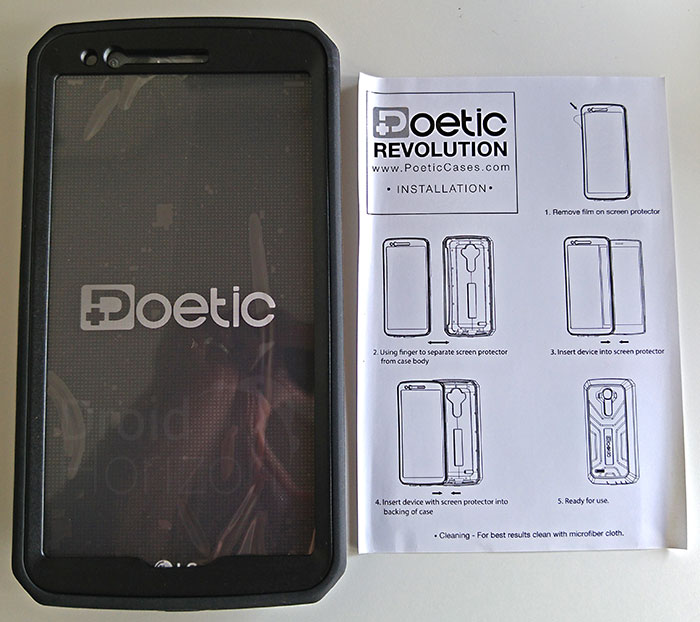 The Revolution is a dual-layered case which provides reinforced protection. There's no mistaking that this is heavy duty as soon as you pick it up. It's definitely got a bit of bulk and weight (even before you put the phone inside).
The G4 fits into a framed screen protector which in turn fits inside a thick polycarbonate shell. This effectively isolates the phone from the outer shell, absorbing shocks and limiting the damage you'll be able to deal to the G4 inside.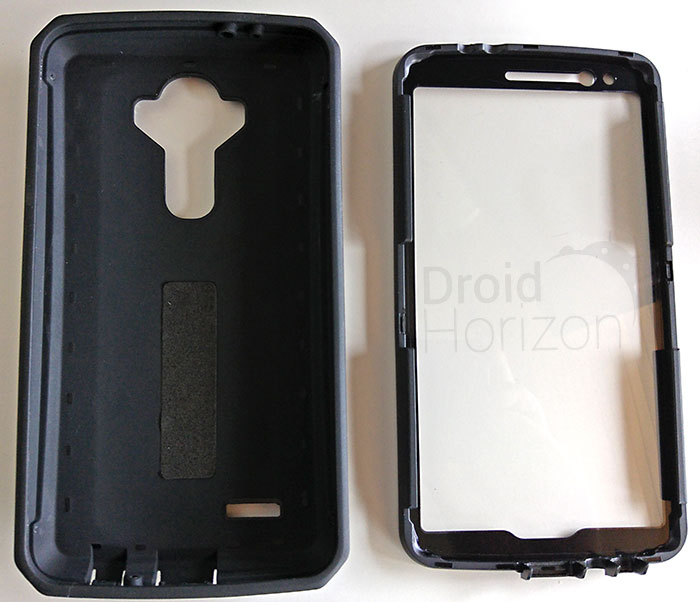 The back is made from thick hard plastic, with a rubberized TPU coating around the borders which extends to create a lip around the front of the phone. This gives a good grip to the phone so it's unlikely to slip out of your hands and for such a meaty case it actually handles pretty well. The industrial design looks decent and there's a choice of four different colours to suit your taste.
The lip prevents the screen coming into contact when the phone is left face down, but this case also has an integrated water-resistent screen protector made from a semi-flexible transparent plastic that will completely protect your screen from scratches.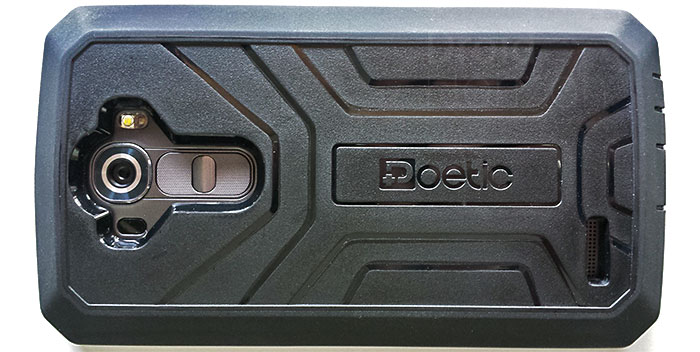 All the necessary cut-outs are well sized and placed. At the bottom you'll find rubber port covers for the headphone and micro USB sockets. The cut-outs do expose parts of your phone and Poetic make no waterproofing claims, but I'd expect this case to handle a splash or two without any problems.
Overall the case seems to be extremely durable and well made and should easily last you for the life of your device. Poetic would appear to agree as they include a 3 year warranty as standard.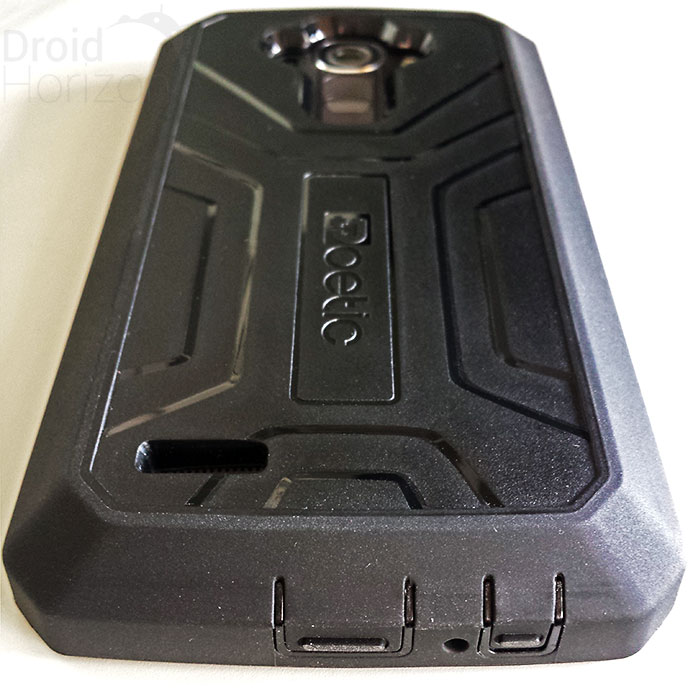 Opening this case can be a little tricky at first. You need to slide your thumbnail under the firm TPU at the edge and pry out the front screen cover. Once open it's fairly easy to fit the screen protector to your phone and insert the whole lot into the outer shell.
Unfortunately you will definitely notice the screen protector during use. It doesn't adhere to the screen or lie completely flat which means you'll need to apply extra pressure to register touches and you can even hear the flap of plastic touching glass. I found this loss of sensitivity particularly difficult during swipes which often got mistaken for touches. It also adds significant glare and I needed to increase brightness to get the same level of screen visibility. I'd say that if you need this level of protection then you could probably get used to having this layer of plastic covering your screen, but I would recommend trying before you buy as it won't be for everyone.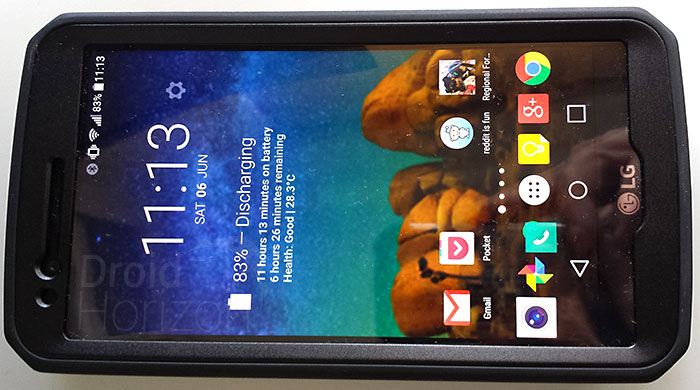 The Revolution is currently priced at £13.95 on Amazon UK or $14.95 (+$4.95 shipping) on Amazon US.
This represents excellent value considering the build quality and durability of this case.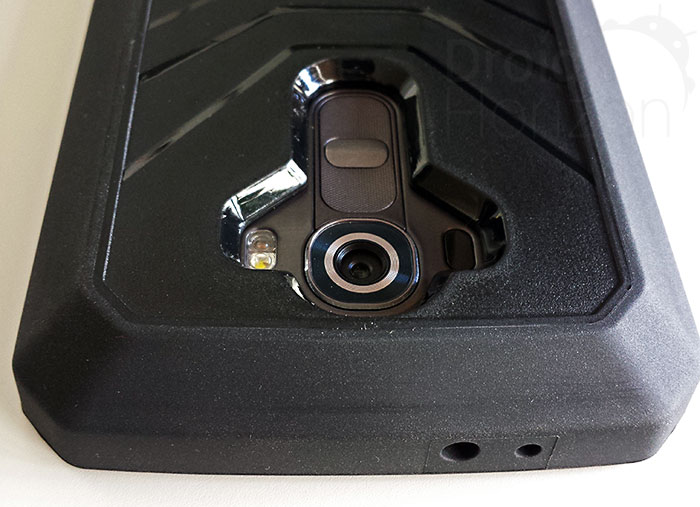 As an office worker I have to admit that I'm not the target market for a heavy duty case like this. I can get away without this level of protection and the necessary compromises it brings to usability.
This is the case for people who regularly get their hands dirty and don't want to mess up their phone. Your LG G4 should be completely safe inside the Poetic Revolution short of submerging this case in water, so if you like to chuck your phone around then this could well be the case for you.
For more details check out the Poetic website and Amazon links below…