Probox2 have been in the Android mini PC game since 2013, with some highly acclaimed TV media players such as the ULTIMATE, EX and EX+. These smarten up your TV so it can play or stream media, and run loads of Play Store apps just like a tablet.
Their newest mid-range model called the Z has just been released running Android 5.1 Lollipop.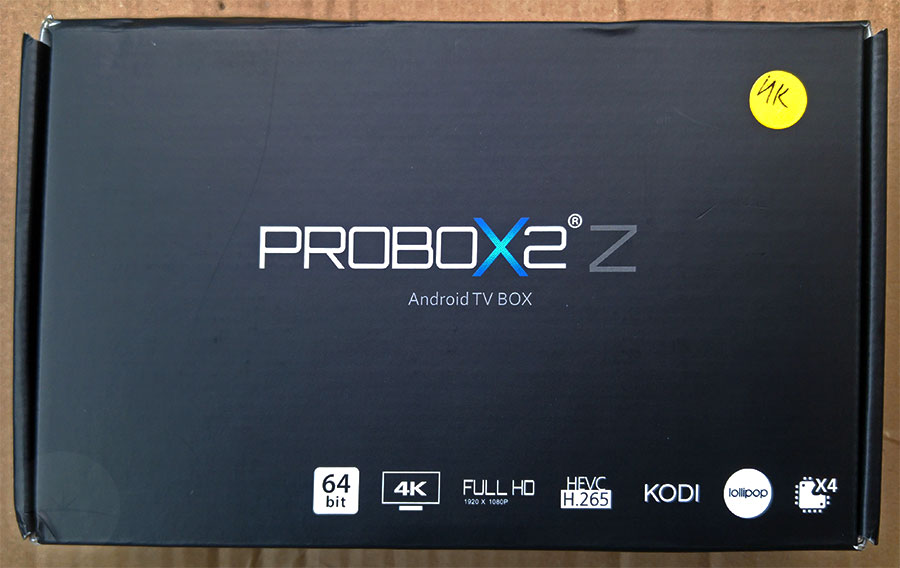 Build Quality & Design
The Z has adopted the familiar black flat square box design that has become the norm for set top boxes. It's actually a fair bit smaller and thinner than many we've seen, with no external WiFi antenna.
The front of the box has an IR receiver and a LED which lights up blue during use and red when on standby. On one side you get a standard USB 2.0 port and microSD slot, while towards the back you get another USB, optical audio out, ethernet and HDMI out ports.
In the box you also get a 5V 2A power adapter, remote and HDMI cable. All ports and connectors seem well made and top quality.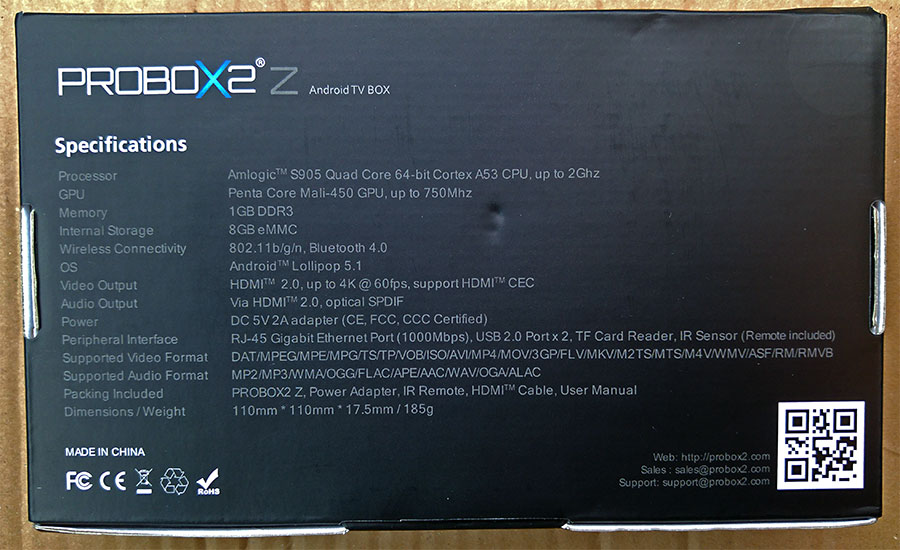 Performance
You can check out the box photo above for detailed specs, but in summary you're getting mid-range specs with an Amlogic S905 processor, 1GB of DDR3 RAM, 8GB of eMMC storage and 1080p video out.
The box boots up pretty quickly, but can be quite laggy for the first minute or two. Once it settles things become much more responsive and the Z gets quite snappy apart from the occasional stutter. I've also found there can be a slight delay when opening and switching apps, but once an app was open performance was good.
I had no connectivity issues and despite the lack of an external antenna the box still had strong WiFi and Bluetooth performance.
As a media player this machine had no problem with video playback, even smoothly rendering 4K content in 1080p. It also handled most games pretty well, but as expected you'll see some frames dropped in the most demanding titles (the 8GB of storage will also limit this as a gaming machine).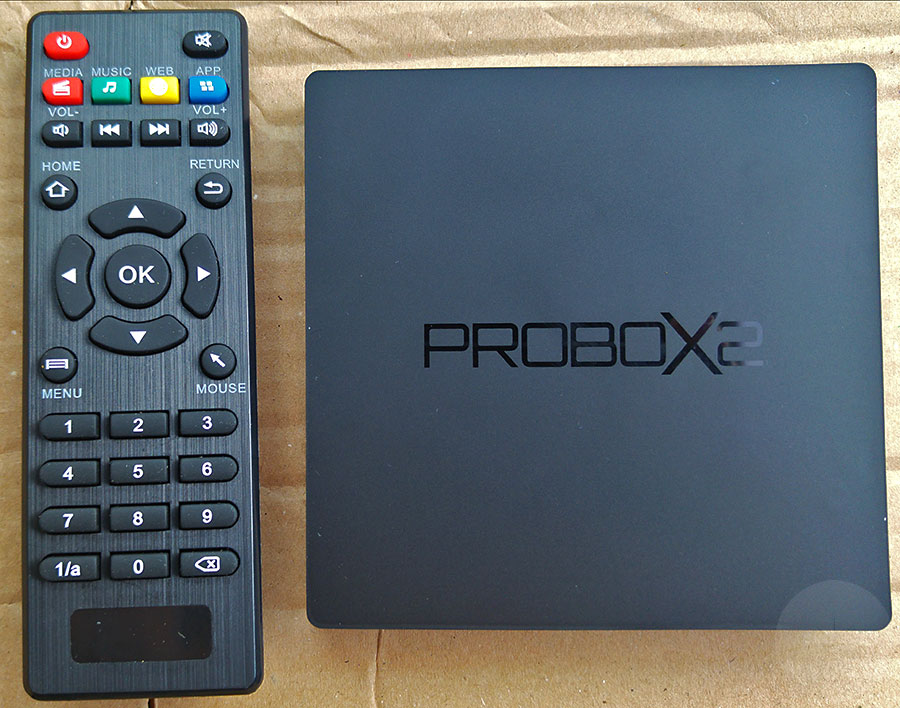 Software
PROBOX2 have their own launcher installed which has "Home" and "More" tabs with easily selectable large iconed folders, plus an "All Apps" tab. Unusually it even has a weather ticker that scrolls along the top. Overall this launcher is basic but serviceable – especially if you are always running the same few apps. More demanding users can always switch to a different launcher from the Play Store.
Otherwise the interface looks pretty close to stock Lollipop with a few media PC tweaks here and there.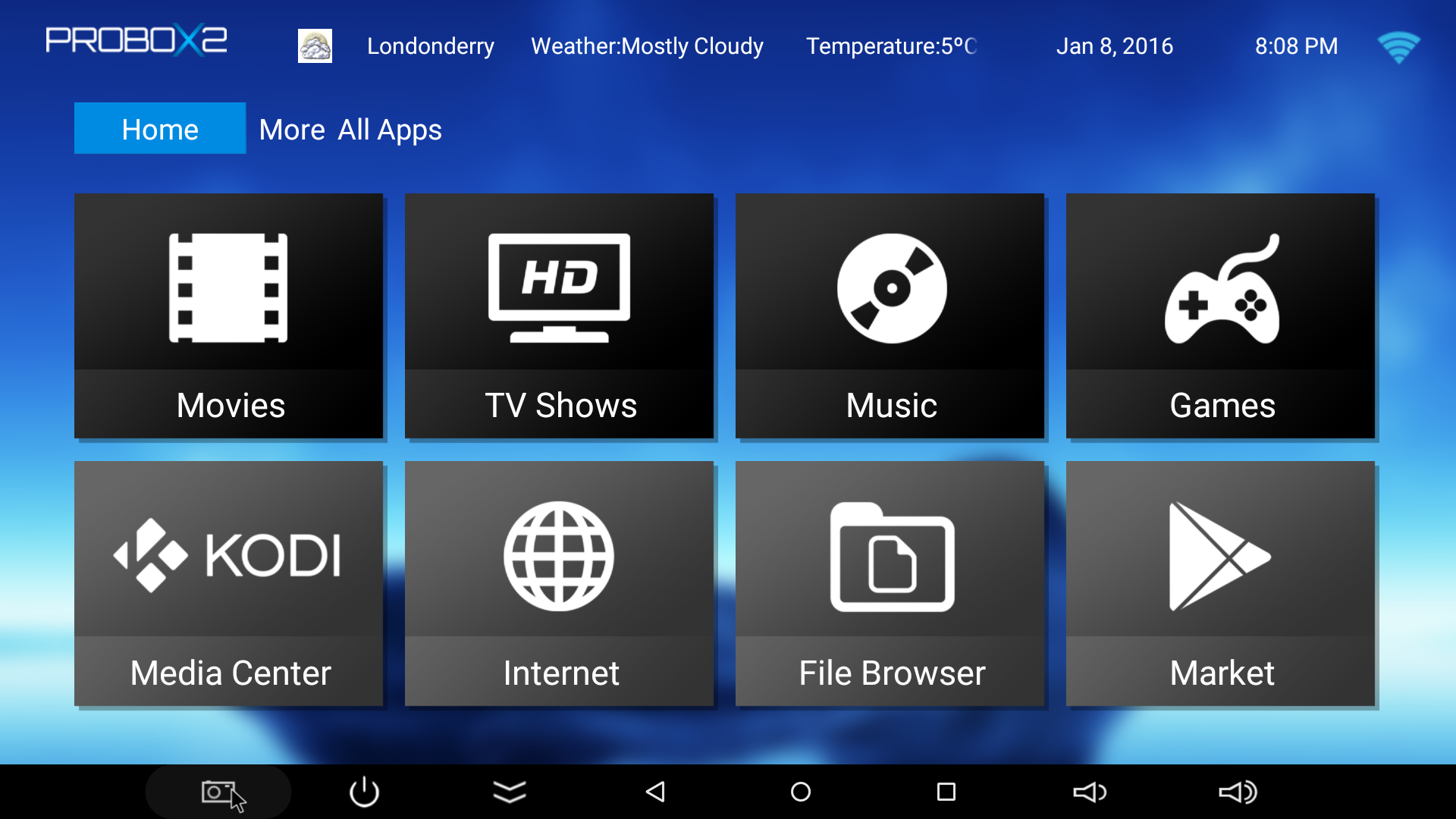 The Play Store does indeed come pre-installed giving you full access to all it's apps. The Z also comes with Kodi, MXPlayer, ES File Explorer and a few other apps including KodiMate which will download the most useful Kodi plugins for you. Overall the box hasn't been bogged down with a lot of bloat and you should have no trouble removing any apps you don't like the look of as the device seems to come with root access out of the box.
In terms of OS updates, PROBOX2 have their own OTA update software installed. Unfortunately my repeated attempts to try this feature were always met with server failures, but your mileage may vary.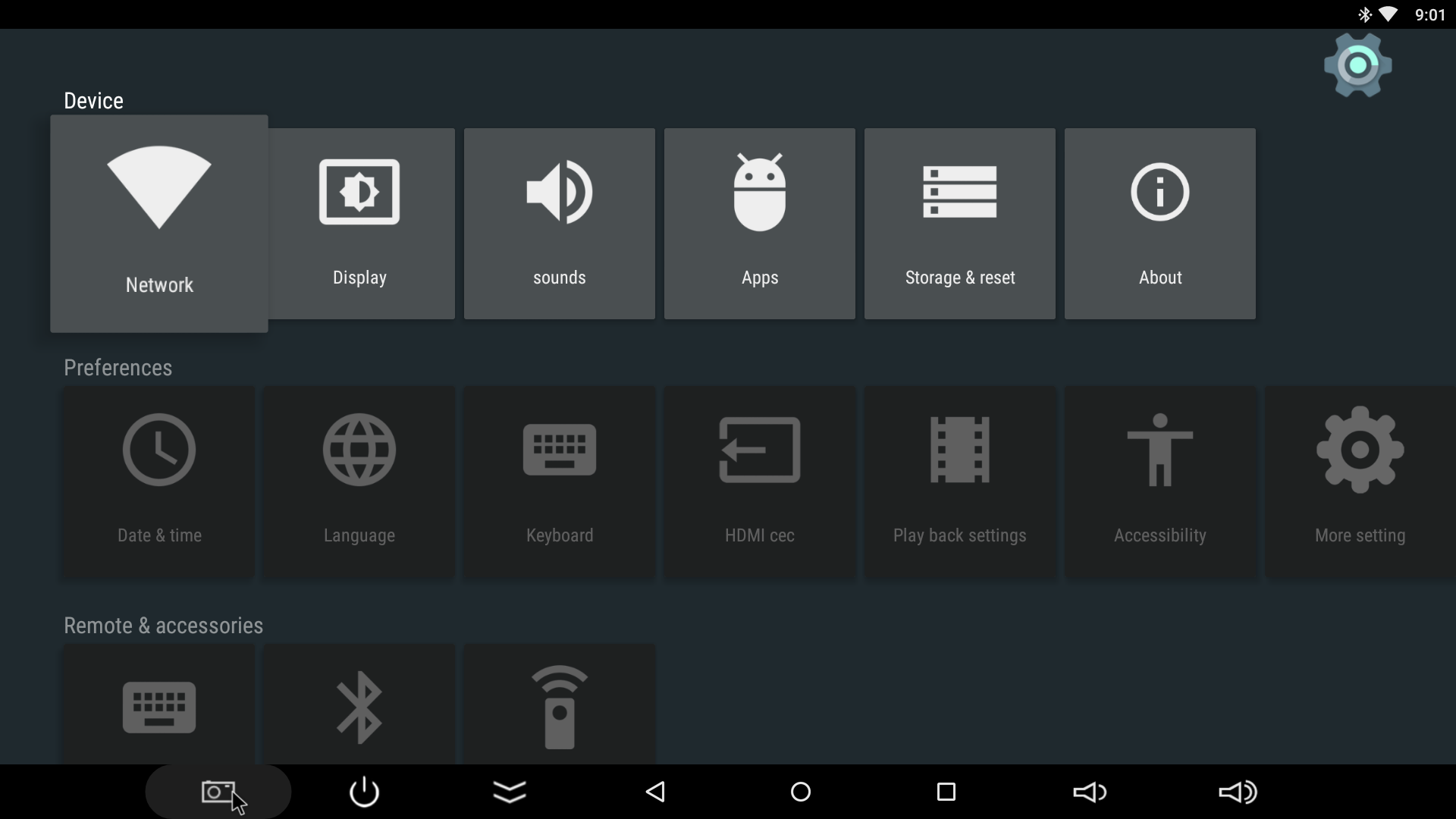 In Use
If you've used one of these boxes before then you'll know that using them with only a basic remote (like the one included) can be a frustrating experience. Continually using arrow keys to make selections (especially when typing) needs a lot of patience, especially when you're setting up the box initially. Consider plugging in a keyboard – at least for the setup, and if you plan on giving a TV box like this a lot of use then invest in an air mouse and preferably a Bluetooth keyboard.
Lollipop tightened up security when writing to external SD cards but happily I was still able to write and delete files using the microSD card slot without any issues. The hardest part was getting the sd card in and out as it needs to be pushed in pretty far with your nail before it clicks.
In terms of running Android apps, most people will want to use the various streaming apps available such as Netflix and Showbox. This box handled every app I tried with ease – even Amazon Instant Video which has given me trouble on some other boxes.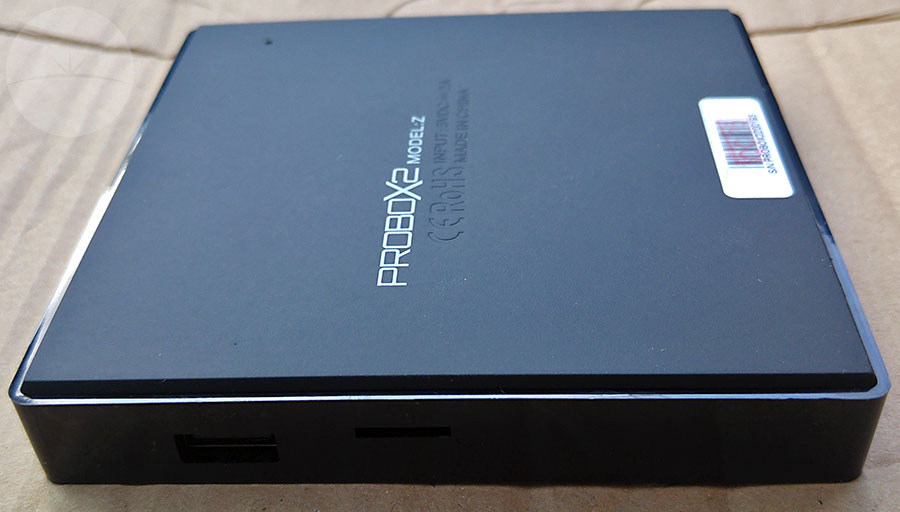 Price
Probox2 mainly use seller W2COMP who will ship the Z worldwide for just under $65 (there are also links to Amazon US and eBay on their website).
At his price the Z is certainly a well made and competent media streamer for the money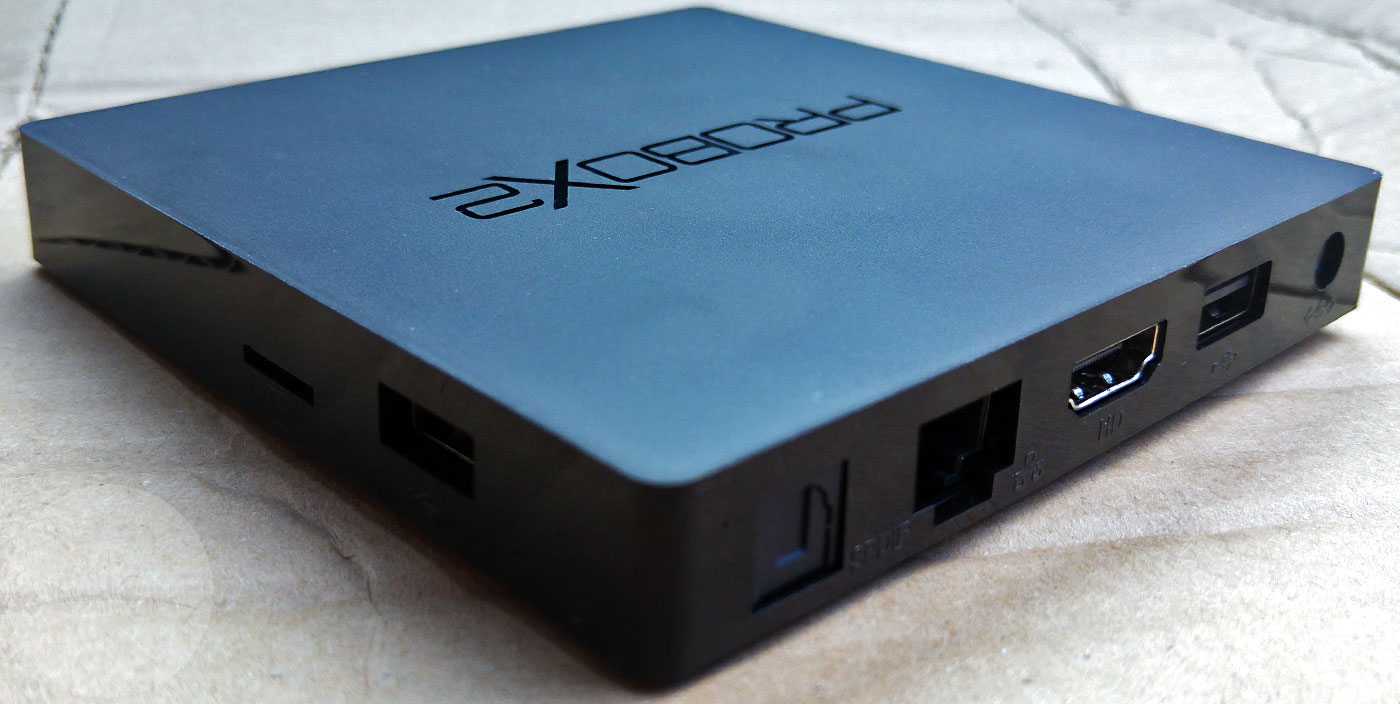 Overall
While MiniX are undoubtedly the company that's leading the way with these devices, Probox2 don't seem to be far behind and we'll definitely be keeping an eye on them. If you're looking for a decent mid-range Android box to stream content to your TV (up to 1080p) then the Probox2 Z will certainly fit the bill. For more details check out the link to the Probox2 website below…