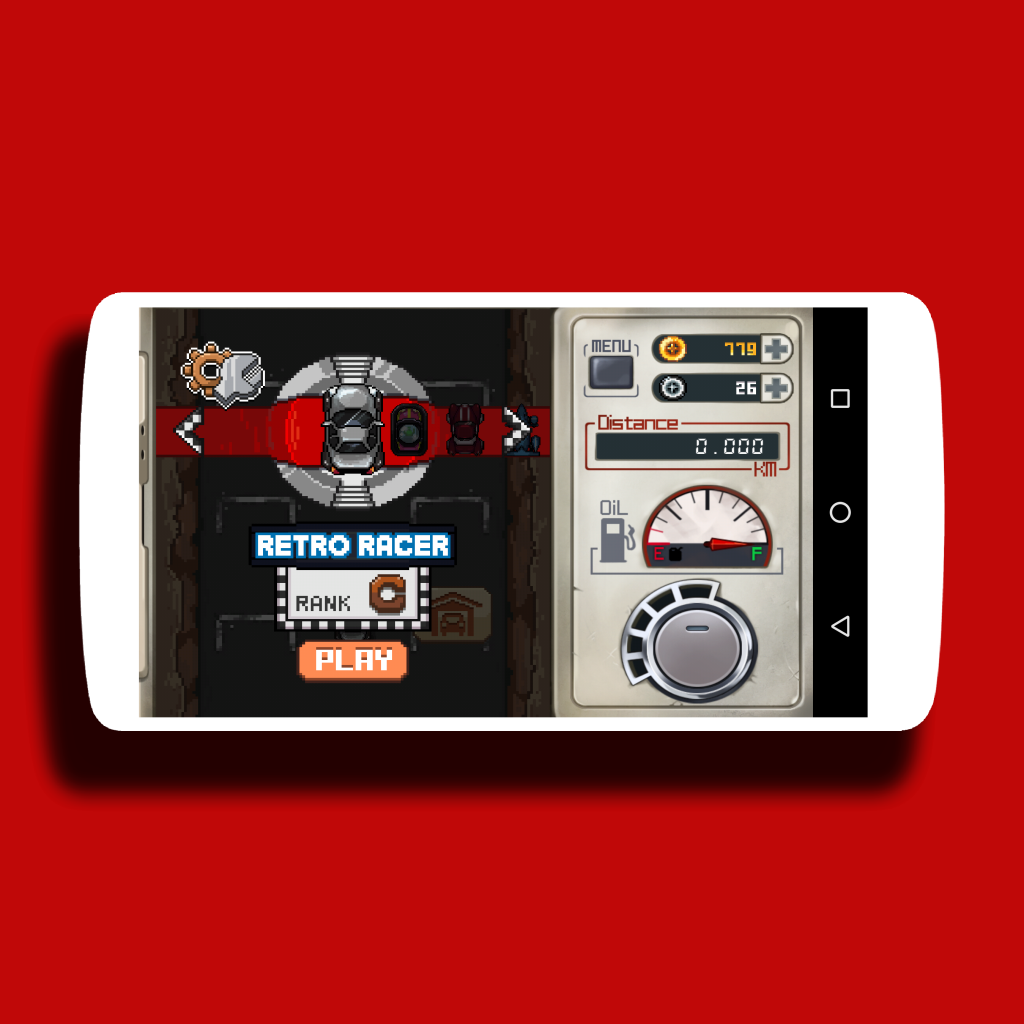 Hi guys, I'm back with another game for you and I'm hitting you, retro style with Retro Gears by Leinus Racing.
I'll be honest here, the older of us gamers are going to appreciate this a lot more than you Call Of Duty kids as this is the style of game we grew up on, it's reminiscent of games such as Micro Machines, Afterburner or Outrun ( kids Google them, simply the best games of their day).
It's a simple concept, see how far you can get on a single tank of fuel by navigating through traffic collecting gold or silver coins being towed by other drivers to which you can vere into the sides to crash, and just like its grandfather Outrun if you hit the back of the car in front you'll spin out.
Oh did I mention it's free !!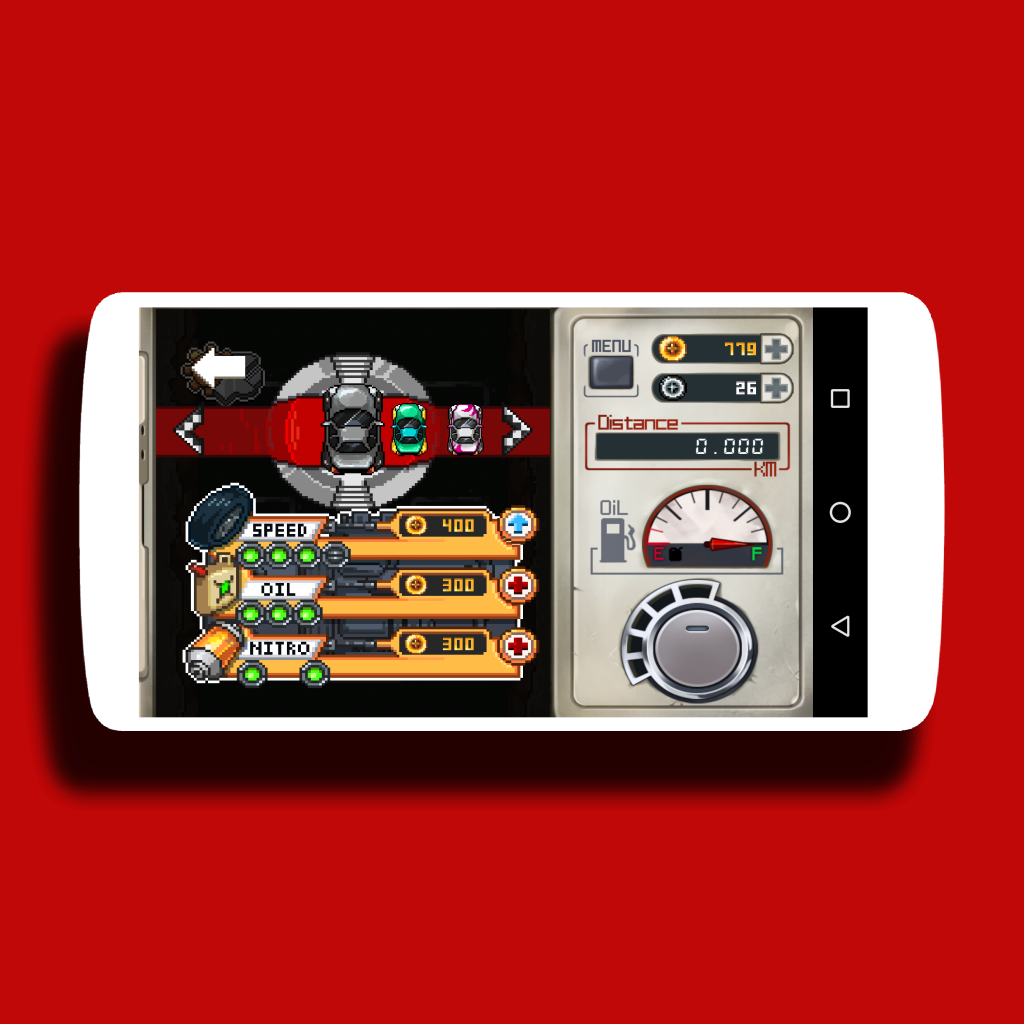 Your car is of course upgradable with added nitrous or improved handling etc.. and of course new cars are even more outrageous than the last.
I simply had an enormous amount of fun with this game reliving my childhood while on the bus into town, so good is this game all of my friends have it now and some but not all have spend various amounts of money on purchasing new cars, that's right in app purchases ranging from 76p to £3.96 per item or $1 to around 5.60 dollars
But whats the graphics like and the controls ? I hear you say…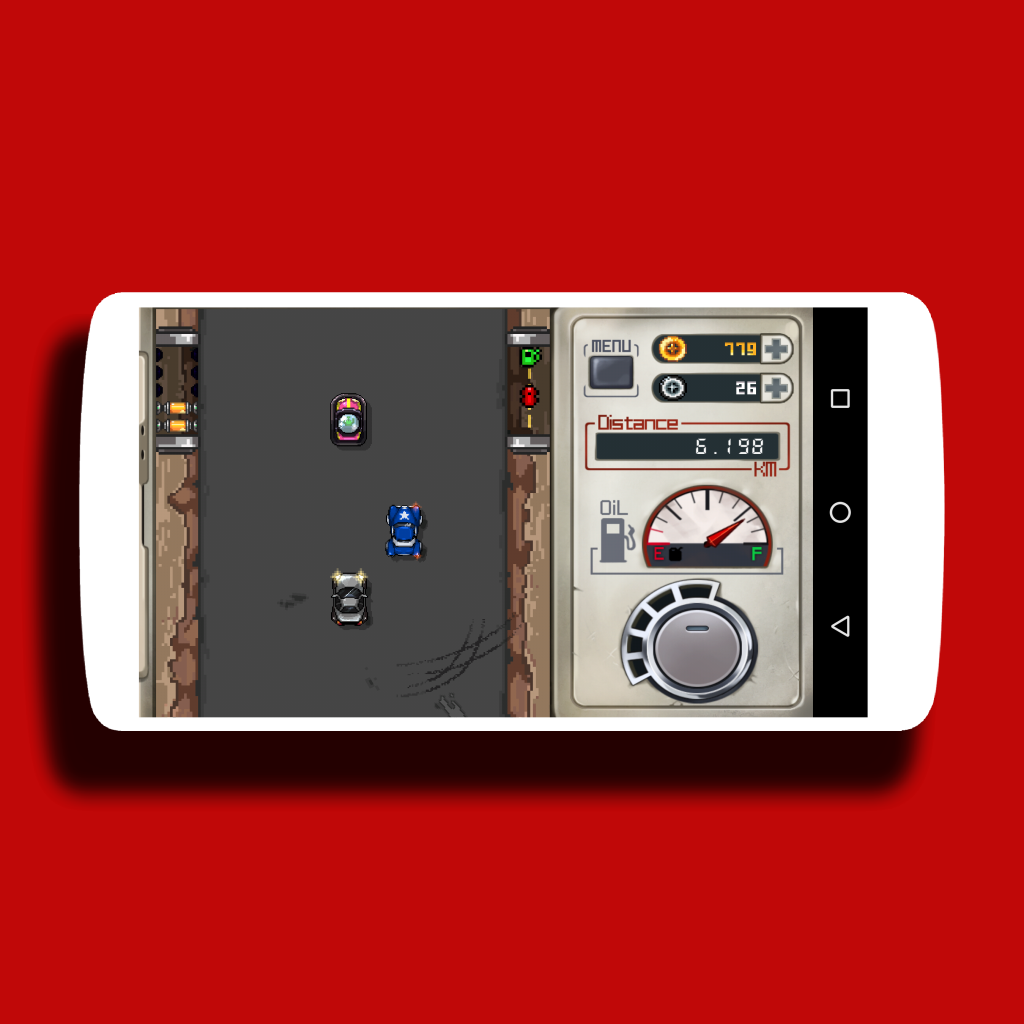 Controls are as simple as the concept slide your left finger left or right to move well … left or right and the big button on the right is your accelerator, see simple double tap the accelerator to use your nitrous and that's it simple and at the end of each race, you can brag to your friends on your chosen social network.
But what I feel is missing from it is your friends cars on your track to over take of nudge off the road and maybe a challenge mode to challenge your friends then it would be perfect.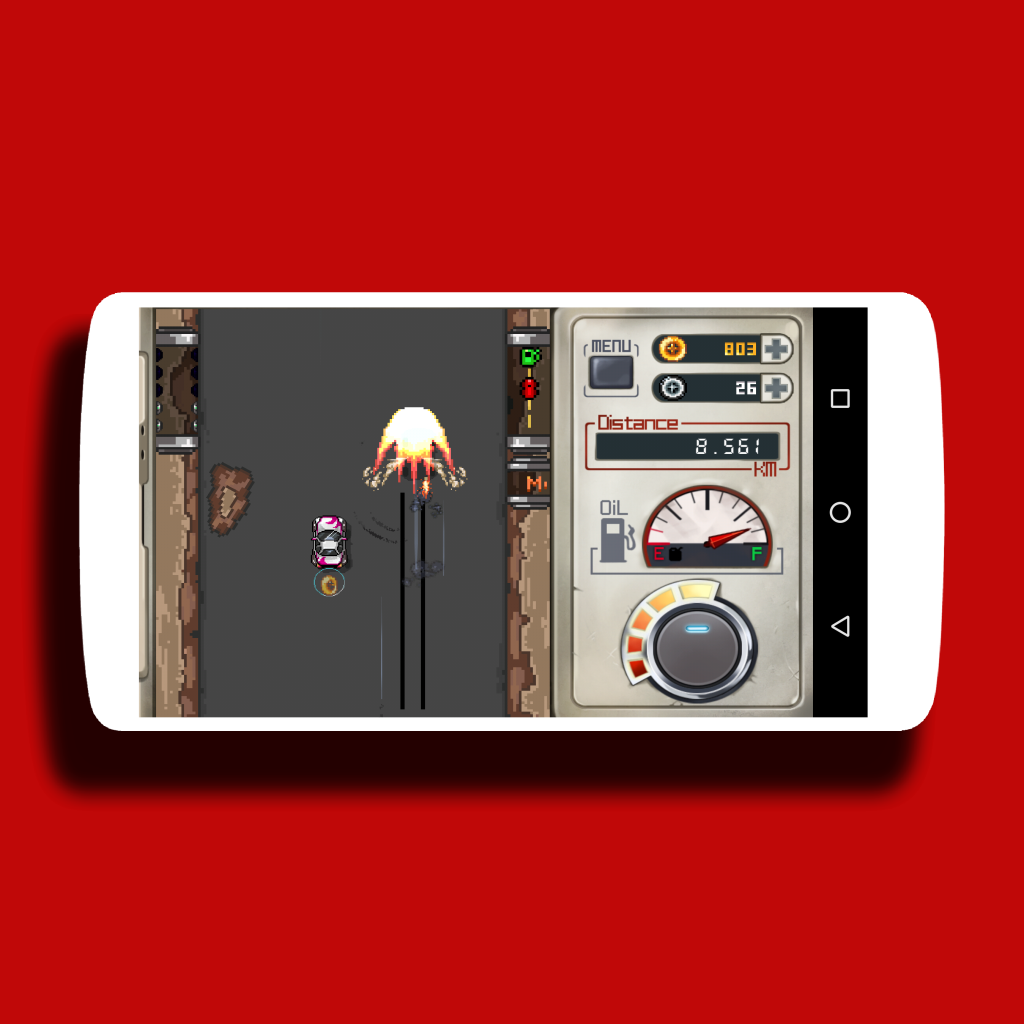 This is a must have for the ever growing retro gamers out there and I guarantee you will not be disappointed with it and
you can, of course, download it using the link below.
Well that's me done guys, let me know your thoughts on the game in the comments below and don't forget to follow us on Twitter, Facebook and Google Plus.