Roku have recently updated their streaming player line-up for the UK. Today we're checking out the latest Roku Premiere – a simple and inexpensive way to stream HD, 4K Ultra HD or even 4K HDR content to your TV.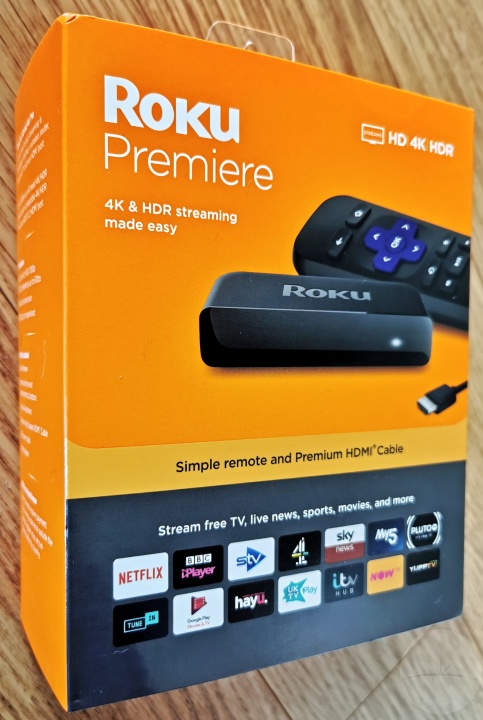 While Roku's Streaming Stick+ offers similar functionality by plugging directly into the TV's HDMI port, the Premiere is a small box designed to be stuck under your TV and connected via HDMI cable.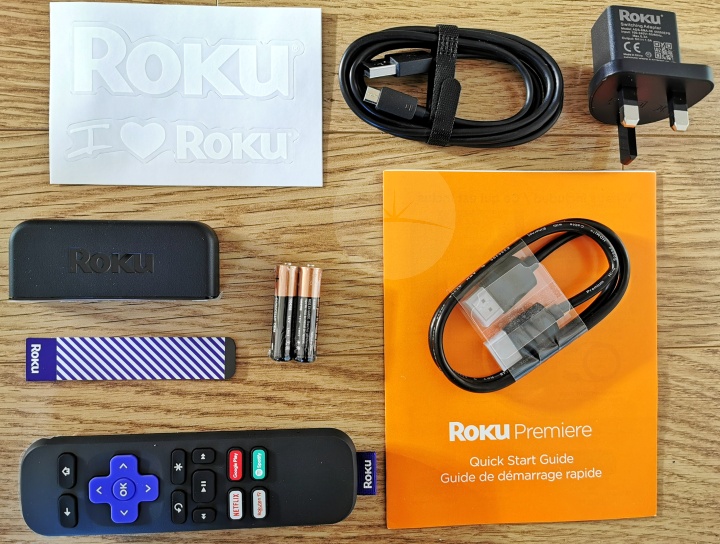 Along with the Premiere itself you get a small IR remote (including two AAA batteries), a high speed HDMI cable, a Micro USB power cable and USB wall adapter (which may not be needed if your TV has a spare 1A USB port available). You also get an adhesive strip for attaching the device to the bottom (or side) of your TV where it acts as an IR receiver.

The Premiere is very easy to set up but you will need to use your phone or computer to visit their website and get a free Roku account created. Unfortunately this demands your credit card details which will definitely be a deterrent for some people. Once you connect the Premiere to your WiFi, it then gives you a link code that you use on the website to associate the device with your account.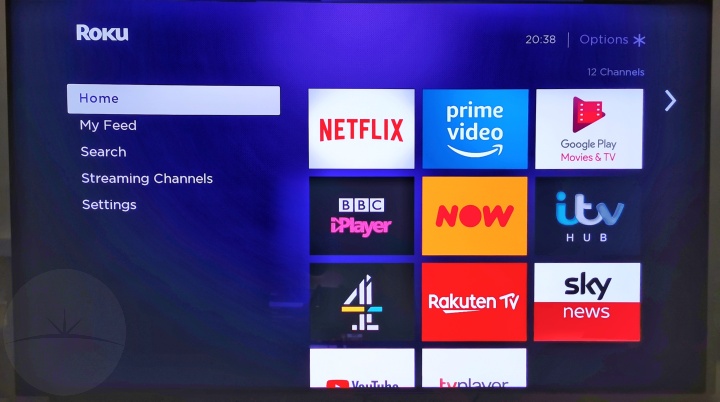 Roku is famous for their simple, straightforward user interface. There's a home screen with large icons for each of the installed services, and you can quickly search for any other content you need. Search for a movie and it'll show you which services offer it along with rental prices (so you can get the cheapest deal available). With thousands of channels available, the Roku ecosystem is now well established and we didn't find any glaring omissions. The remote also has dedicated buttons for launching Netflix, Google Play, Rakuten TV and Spotify.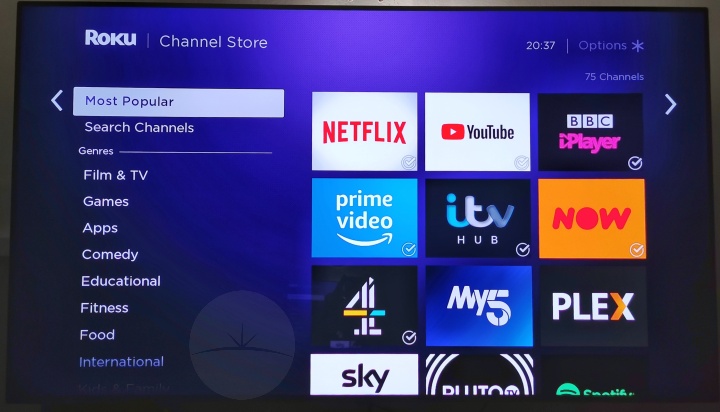 The Premiere might be small but we were impressed by the overall performance you get from its quad-core processor. The remote is responsive and the interface had no trouble keeping up with rapid button presses – we encountered no noticeable stuttering or lag. The OS seems very stable and does a great job of quickly getting you into the content you want to watch. Video playback was very smooth, even handling 4K streaming easily and with minimal buffering.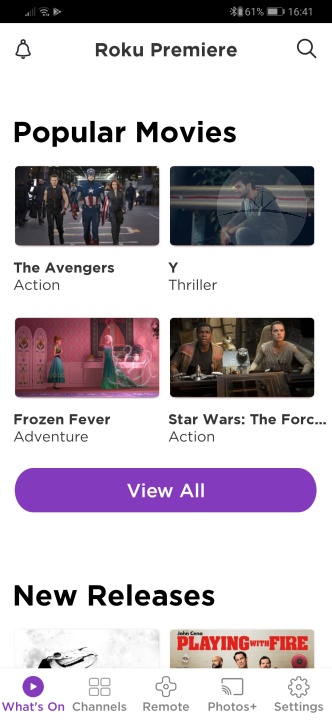 As an alternative to the IR remote, you can also use Roku's free mobile app to control this device. Besides directly launching apps and general navigation, this app also lets you cast content from your phone to the Premiere and adds options like screen mirror, voice search and private listening (where the audio streams to your phone allowing you to listen with your favourite headphones). All this works well and we didn't encounter any software glitches or frustrations.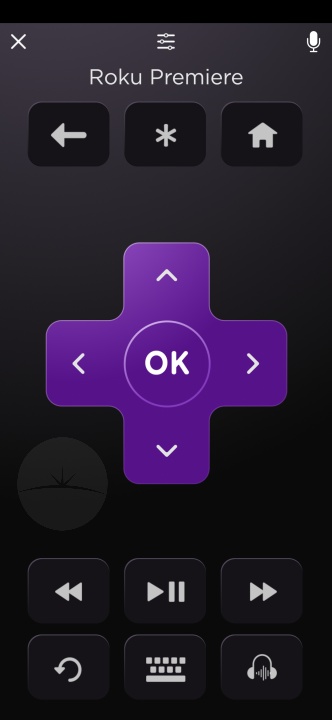 In terms of the competition, we'd also consider Google's Chromecast Ultra or the Amazon Fire TV Stick 4K. Compared to the Chromecast, Roku streamers offer an easier, less phone-centric experience that will have broader appeal. You can technically do more with Amazon's sticks as they're basically little Android devices that also allow access to their Alexa assistant and smart home integration. However the interface isn't as clean and focuses on drawing you towards using Amazon's own services.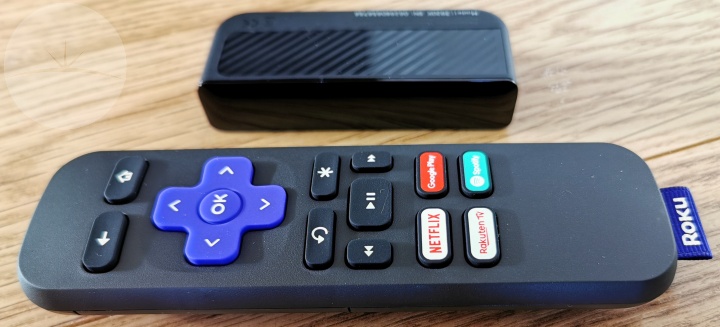 For £29.99/$29.99, those looking to add 4K streaming services to their TV with a simple, straightforward, bug-free interface will be well served by the Roku Premiere. The small size means it's easy to carry with you and you'll be able to access all your services as long as there's a TV and WiFi. It'll also appeal to anyone who likes renting and wants to quickly find the cheapest service without checking multiple apps. Depending on your set up, you may want to stretch to Roku's Streaming Stick+ as it adds a Bluetooth Voice remote with TV controls and 802.11ac dual-band MIMO WiFi.