In our latest Lifestyle Accessory review, we take a look at the Sengled Pulse Smartbulbs
In the age of the Internet of Things, everything is connected to make our devices smarter, better and maybe more cost efficient. Smartbulbs have been round for a few years now and we've reviewed the best here on DroidHorizon. In this particular piece, we're taking a look at the Sengled Pulse duo pack in a striking candy apple colour. Priced just under £100 here in the UK, we'll provide the links at the bottom for potential customers to purchase.
As we mentioned, we have the candy apple colour for review, but, a white colour is available also. Please be warned, the Sengled Pulse are big and heavy. Please use caution where you're going to install. Can your light fitting take the extra weight, will the smartbulb fit inside your up-lighter or lampshade?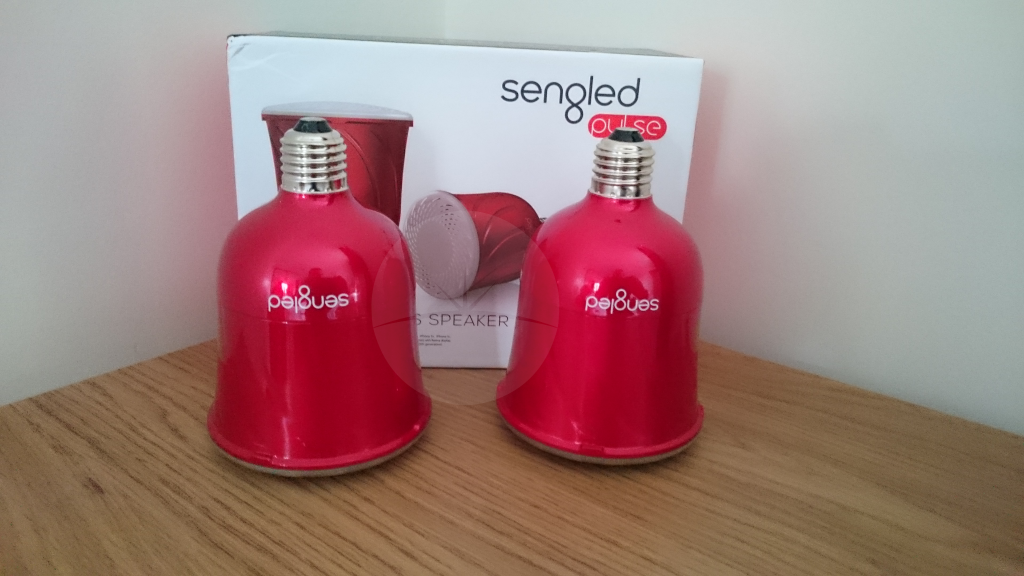 The main selling point of the Sengled Pulse is the built-in speakers, hence the size. The pack includes two bulbs where one is the master and up to eight are labelled as satellite. Satellite can't be used without the master… Connection via Bluetooth is the only method. The Sengled Pulse doesn't connect to WIFI nor any other smart device. (We hate to say that these bulbs aren't really that "smart" after all.)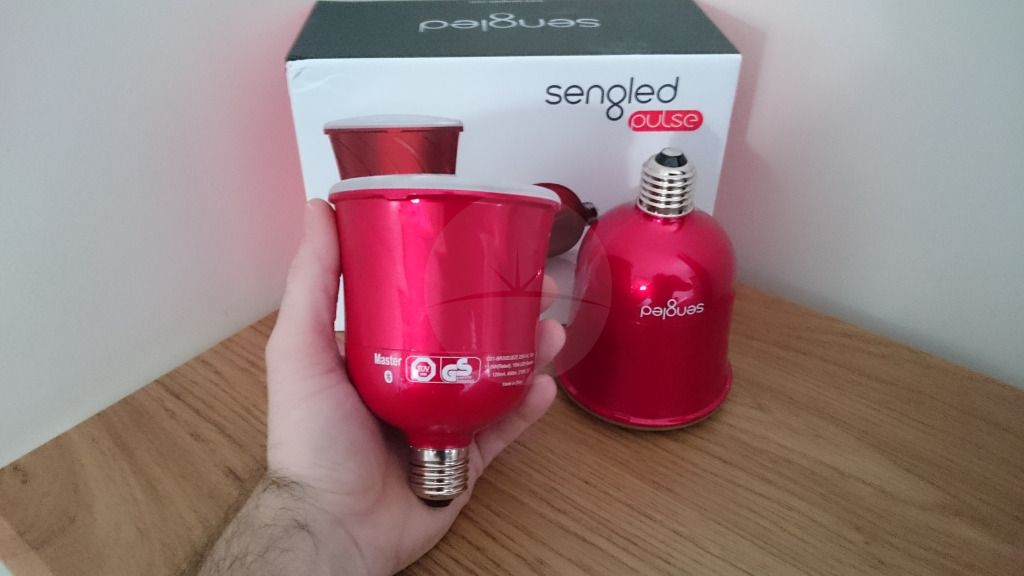 With audio playback via Bluetooth being the biggest feature, you'd have thought the manufacturer would have provided a better listening experience. Zero clarity on the mids or vocals and the bass is muddy with no depth. Listening at full volume is a terrible experience, we had to turn the volume down to 80% for the hissing to disappear. You'll get audio feedback when turning on the bulbs after the familiar pairing tone.
We were sad to discover that there's no multicolour options or any kind of ambient mode. Dimming via the app is rather poor too. With a spin wheel type of switch you'd expect a gradual dimming experience, that's not the case. When you dim, the bulbs decrease in 20% increments and are rather slow to respond.
Product specifications
•Lamps socket: B22
•Power consumption: 15W (lighting and sound)
•Colour: red
LED lights
•Output: 8W (e.g. 48W bulb)
•Luminous flux: 600 lumen
•Colour temperature: 2,700K warm white
•Dimmable via the app, no external dimmer switch can be attached
Audio system
•Output: 13W/8 ohm
•1,75-inch HiFi-wide broadband loudspeaker
•Bluetooth transmitting power: 4 dBm, 10m (unimpeded)
•Main and Satellite light fixture distance: 35m (unimpeded)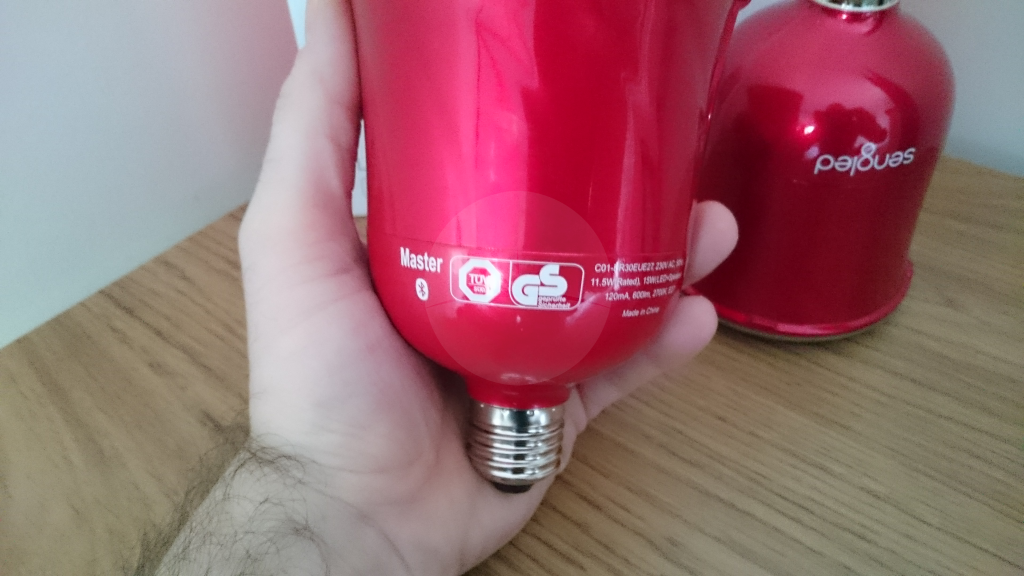 We hate that our conclusion on the Sengled Pulse smartbulbs is so so poor. If we break it all down, what do we have? Ok, they're smart! These aren't really that "smart" compared to other bulbs, they don't change colour or connect to anything except Bluetooth. They stream music! Not very well though because the quality is pretty awful! Oh! The Sengled Pulse are LED which uses less power and saves you money! Fair enough, I'll update this article in 8 years when I've saved £2 on my electricity bill. We do like the candy apple finish though.