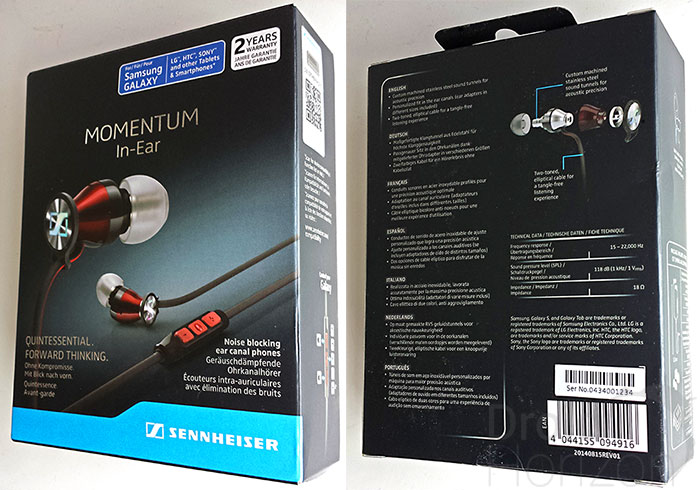 In the past we've praised the few audio companies that have removed their Apple shaped blinkers and produced wired headphones with in-line controls that are Android compatible. The failure of Android device manufacturers to completely agree on a standard has made doing so more complicated than it need be, but the Android market share is becoming impossible to ignore. It's therefore no surprise that big names in audio like Sennheiser are now getting in on the act.
In addition to their Apple (A) versions of their wired headphones, Sennheiser are now producing a G version which stands for Galaxy. I can already feel the Samsung haters closing their browser tabs, but hold off as these earphones also work with devices from other manufacturers such as LG, HTC and Sony. If the Galaxy association offends then let's just pretend the G stands for Google and move quickly along.
This review is of the latest in-ear headphones in Sennheiser's famous Momentum range.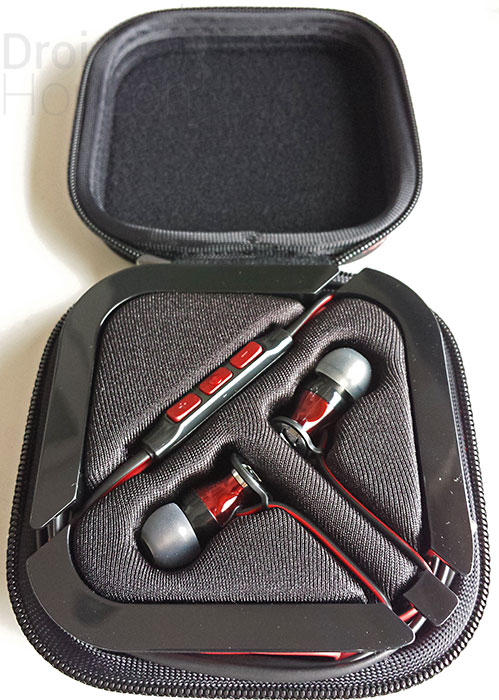 Build Quality & Design
You can judge for yourself from the photos, but I really love the look of the Momentums. Sennheiser are also showing confidence in the look as there are no alternative colour choices available. If you dislike the distinctive black, red and chrome styling then you'll need to look elsewhere
Although they do have a plastic shell to keep the weight down, the acoustic components are made from stainless steel and the jack is gold-plated. The 1.3m two-toned elliptical cable minimizes tangles without being bulky or heavy. As you'd expect from Sennheiser, the overall build quality is top notch and I'd have no concerns about the durability – they are even backed up by a 2-year warranty which certainly gives peace of mind.
There's a few nice touches like the loops on each earpiece to prevent cable tension, the sliding clip which can keep the earpieces together during storage and the storage case itself which is semi-rigid and extremely well made. It's up to you whether you will fit the earphones neatly into the inner moulded cable winder every time, or be lazy like me and just stuff them into the empty case.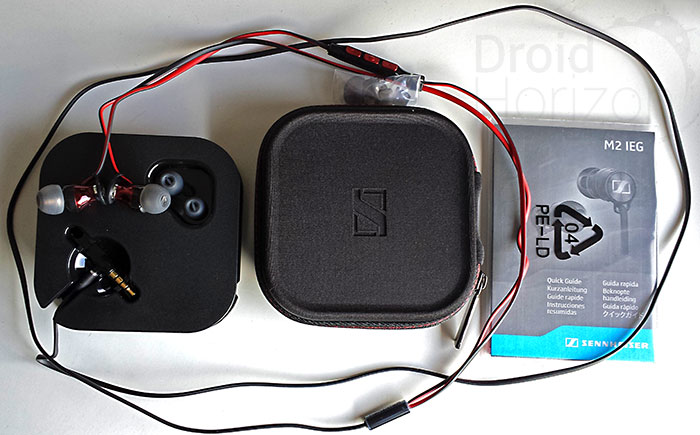 Performance
My logic tells me I want a flat sound signature so that I can hear the music as the artist intended. The Momentum in-ears have a V-shaped sound signature emphasizing the highs and lows, and when I listen to them I have to admit that my logic goes straight out the window – they really sound fantastic. For in-ear headphones they have a really distinct bass while the highs remain crisp and clear, giving an impressively broad soundstage. It was a pleasure to listen to a wide range of music styles with these earphones.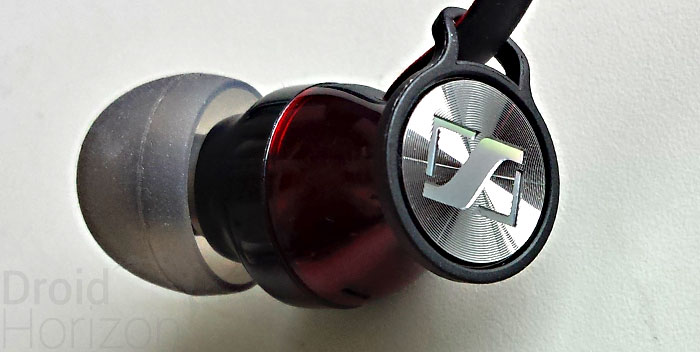 I also had no complaints about the volume level – my phone was able to drive them well past my normal comfort level without any hint of distortion and minimal sound leakage.
Although not quite matching the stellar audio performance, the mic on the in-line remote was effective and I had no problems being heard during calls.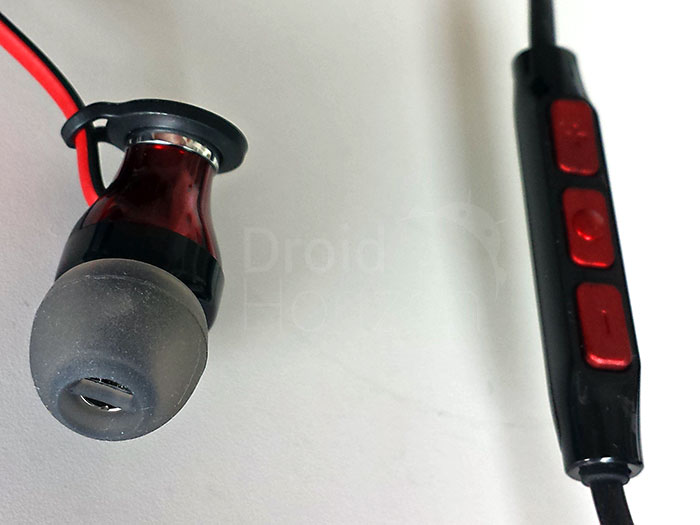 In Use
Comfort is a big factor when choosing any headphones, and although it can be subjective I think most people will get on well with these. Extra-small, small, medium and large ear-tips are provided and the ear-pieces are shaped to fit nicely into the ear canals – you can get them fairly deep inside by pushing on the flat ends that have the Sennheiser logo on. The biggest irritation with in-ear headphones for me is that they often have a tendency to slip out of my ear, but this wasn't a problem with the Momentums as they are extremely light and have a snug fit. I had no issue wearing them for hours on end.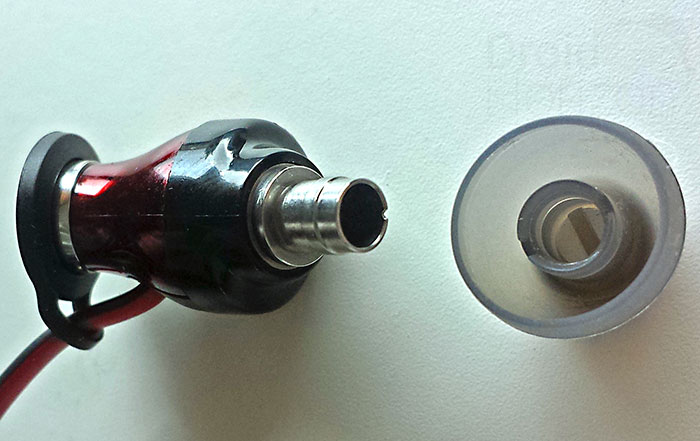 They also provided a nice level of sound isolation – while you'll still be aware of the world around you it will be muffled and you can block it out altogether once you crank those tunes up to 11.
The in-line remote controls worked well with my Samsung phone and should operate LG, HTC, Sony and most other brands of Android phone. However the controls won't work with devices from some manufacturers such as Motorola so you may want to check with Sennheiser before purchasing. I was able to easily adjust the current app's volume, play/pause, answer/reject calls, or skip to the next track all from the remote.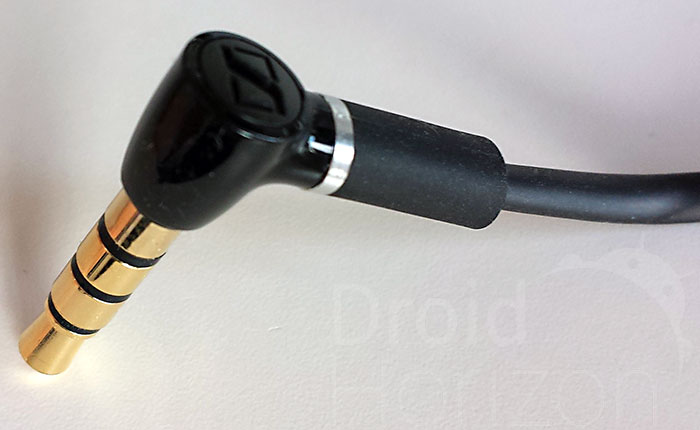 Price
I'd consider the current price of £78.21 on Amazon UK / $99.95 on Amazon US as fairly expensive for a pair of wired in-ear headphones, but I know there are plenty of audiophiles that would disagree. In our time we've reviewed a few cheaper options that you may be perfectly happy with, but for those looking for something a bit special then Sennheiser definitely delivers with the Momentum In-Ears.

Overall
The Momentum M2 IEG In-Ear Headphones aren't cheap but since they deliver everything I could wish for in a set of in-ear earphones for under £80 / $100, I wouldn't consider them as over-priced.
They're comfortable, sound great, have Android compatible controls and distinctive looks that will leave people in no doubt that you're using a premium set of stylish earphones.
You can get more details from the following links to the Sennheiser and Amazon websites…