Review: Snugg Crossbody Shoulder Messenger Bag
Snugg primarily cater for tablet cases, but I found their messenger bag to be a great example of what this company stands for. I say this as they are all about great materials and protecting your tech, and the messenger bag from Snugg is both. The outside features a protective PU Leather, and inside all the pockets is this cushioned cotton material. Meaning that be it phone, tablet or laptop everything is protected.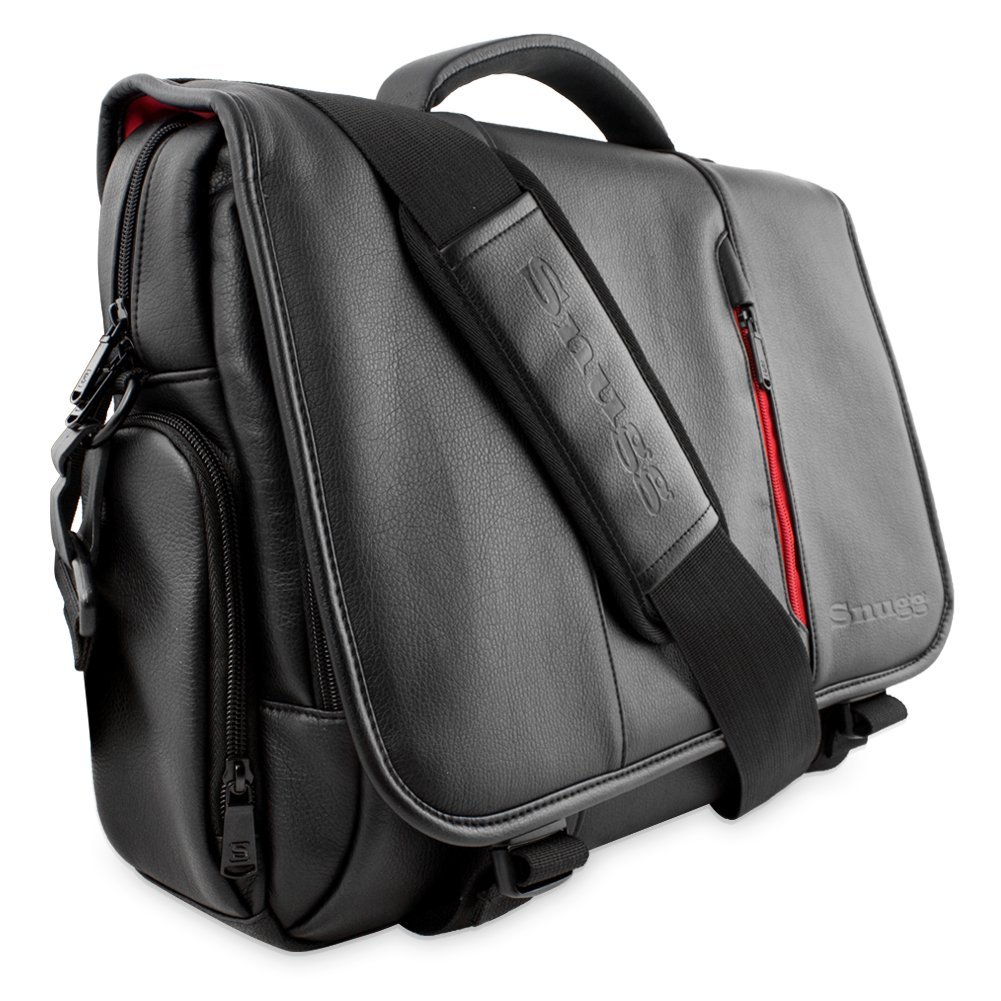 After using the bag for a couple of weeks, I feel that it's the perfect bag for business. I got it in black, and when using it to go to work, it worked really well. I had my laptop in the main compartment, wireless mouse, power cable, phone and some USB cables. All of that fitted into individual cushioned pockets, and left very little bulk. I can definitely see this as my new go-to bag when popping out for a weekend or something. It looks really cool and can fit all my tech and even my wife's with no problems.
The Snugg bag can comfortably hold a 15.6 inch laptop in its main compartment. There is then additional room for other tech elements I have already mentioned.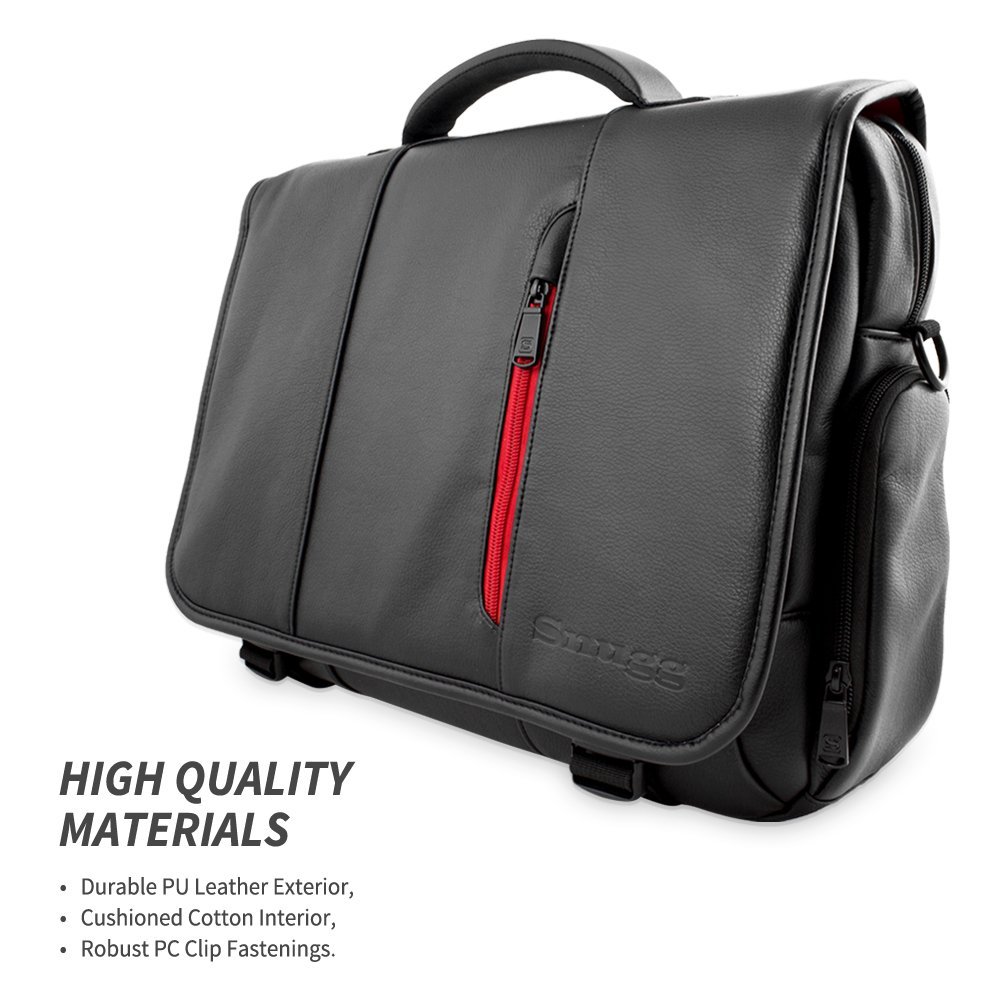 There are 10 pockets on the Snugg messenger bag, 6 are on the outside, these are good for grabbing stuff quickly and even storing a H2O drinking device. Then there are 4 pockets inside the bag for keeping your stuff separate. I have started using these for tablets and cables, along with a battery to charge while I go.
I have reviews bags in the past, where zips have been their achilles heel. The Snugg bag is immune from these problems, the zips are incredibly durable. I have a "baby test", where I let my friends 4 year old kid, basically try to break the zips. This one stood up the damage and they all worked still.
The strap has this strange power to spread the weight of the entire Snugg bag, so even at full capacity it isn't that heavy and good for a walking trip round London.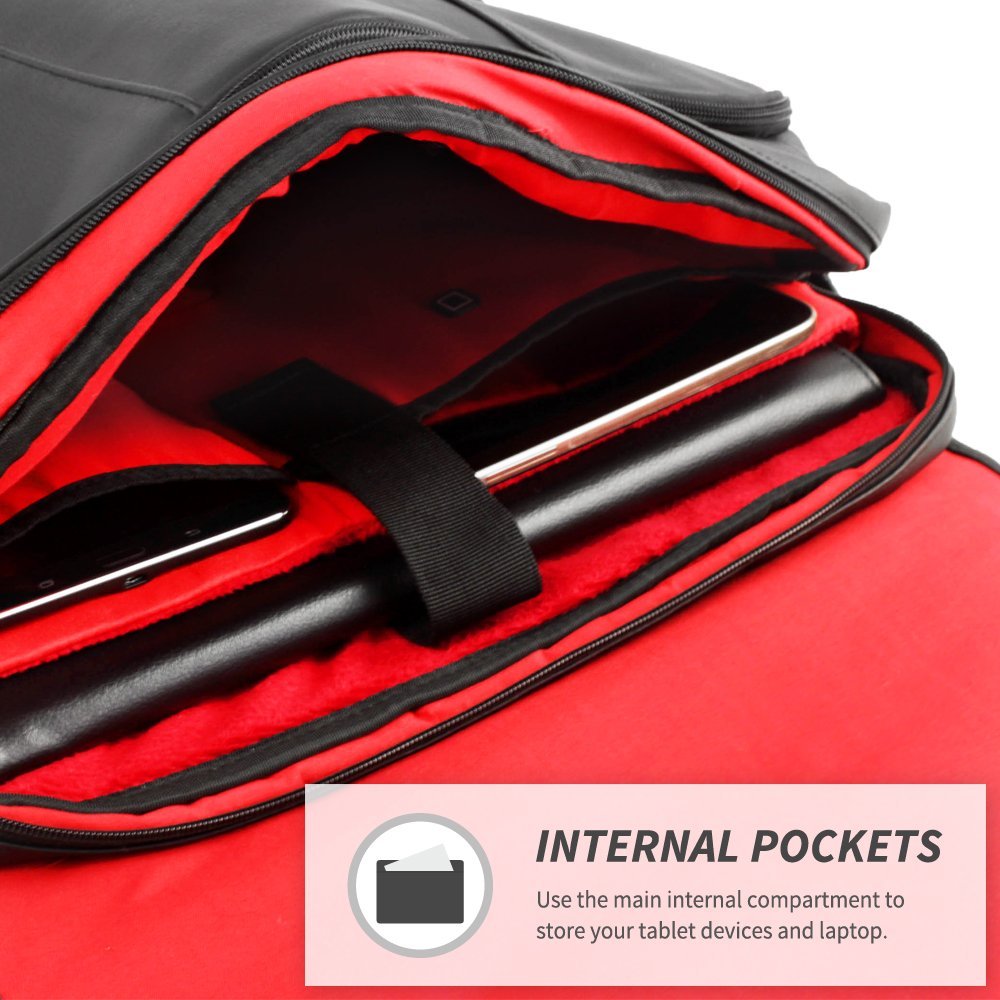 The Snugg messenger bag has got to be one of my favourite bags in a long time. Now the price for this is £79.99, which is a little high on first glance. But for a premium product like this, it makes sense, throw in 12 months warrenty, this is a great little investment. The bag has stood up to a long list of tests, and came back fighting each time. Check it out below:
UK:
USA