Soundcore Flare Mini packs a powerful 10W 360° sound, 12 hour battery life and even a LED light show into a relatively small Bluetooth speaker with IPX7 waterproofing.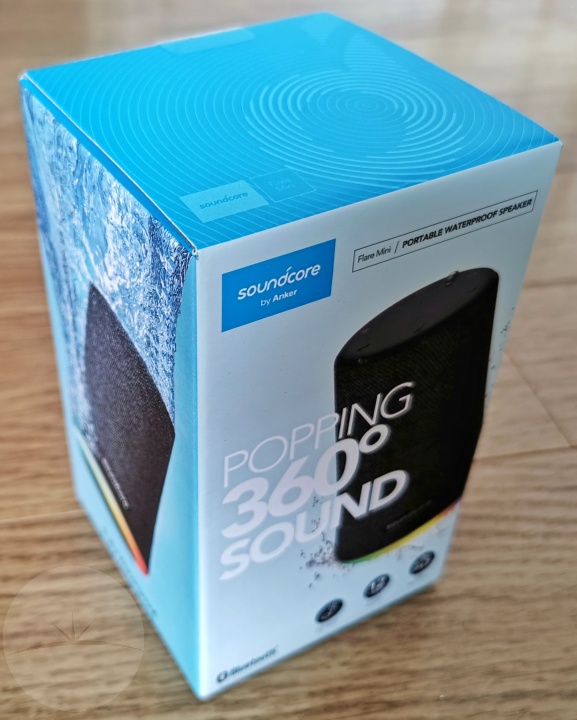 This is a compact, can-shaped speaker that widens near the bass for extra stability. Although there's no carabiner hook, it's easy to carry around at only 5.5″ tall and weighing just 480g. Black is the only colour choice, with a nice fabric covering the sides and a rubberised material at the top and bottom. Overall build quality is top notch and this little speaker seems robust enough to take a few beatings (never mind getting dunked underwater).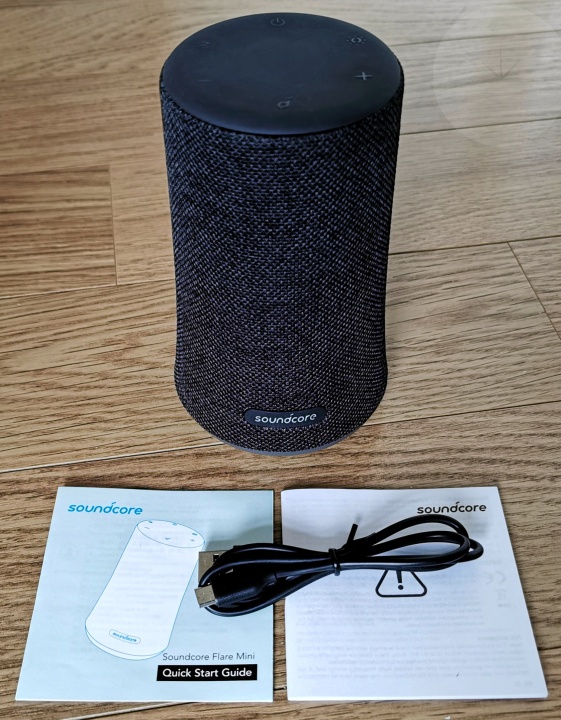 Six control buttons are located on the top of the device and these require a firm press to trigger. Power, Bluetooth and "Audio Fireworks" buttons are back-lit to indicate status. There are also buttons for volume up and down, plus a play/pause button that you can press multiple times to skip tracks. There's also an integrated microphone to support hands-free calls.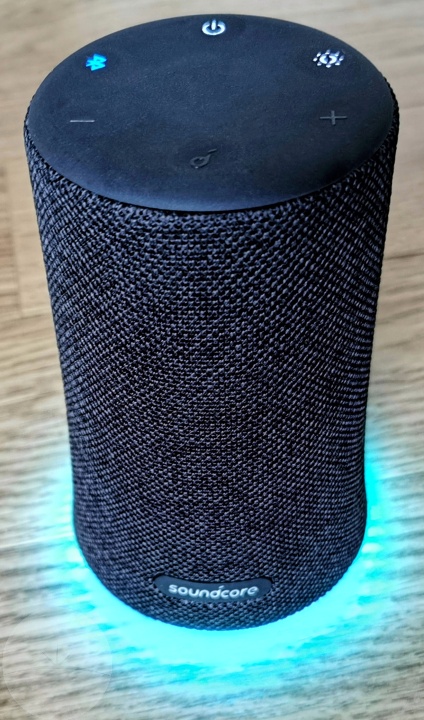 Back-to-back 5W neodymium drivers deliver audio around the speaker in every direction, while Soundcore's BassUp™ technology boosts the low frequencies in real-time. This results in a bright, clear sound with surprisingly strong bass for such a small speaker. It easily gets loud enough to fill a large room. However the Flare Mini does reveal its diminutive size when cranked to full volume as there is a little distortion. For outdoor party use we'd probably go with the option to pair two of these speakers together for a full stereo experience.
Speaking of parties brings us to the "Audio Fireworks" feature we mentioned earlier – a LED ring near the base of the speaker that pumps out a multi-coloured light show in time to the music. There are five different lighting modes to choose from and these do a good job matching the beat. The effects look pretty cool and will be ideal for that nighttime party atmosphere. However this light ring can also be turned off during the day to save on battery.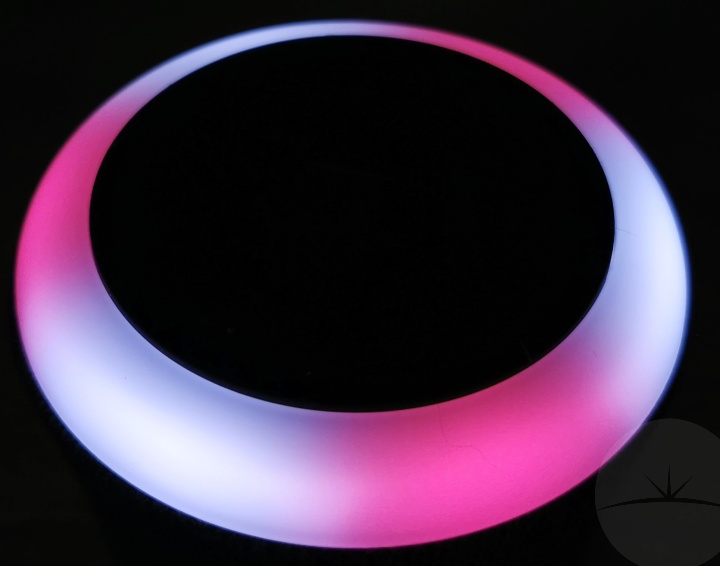 Charging the internal battery can take up to 3.5 hours via the included cable and Micro USB port hidden beneath a rubber seal at the side. At moderate volume and the lights switched off we got pretty close to the rated 12 hour battery life – impressive for such a small speaker.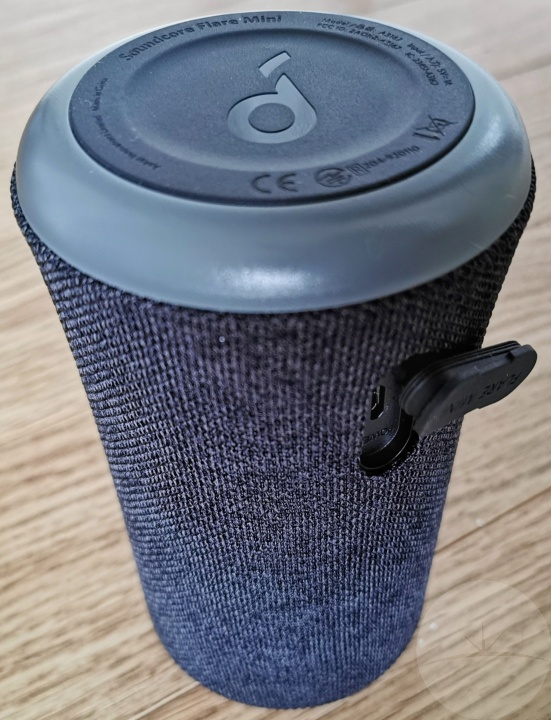 The Flare Mini maintained a solid wireless connection, with Bluetooth 4.2 offering good range (up to 20M). Unfortunately wired connections won't be possible as there's no 3.5mm audio input jack.
Soundcore Flare Mini is very reasonably priced at only $39.99 / £41.99, offering great audio and battery performance plus a snazzy light show in a compact form factor. You can pick one up by following the links below…