Review: SURE Universal Remote App
If you're like me, you'll probably have a huge list of devices you use at home, which normally means many many remotes. But don't fret, as there is a app that should hopefully help. I found with SURE I only needed to have my phone to hand, and I was able to control my TV, set-top box, media streamer etc.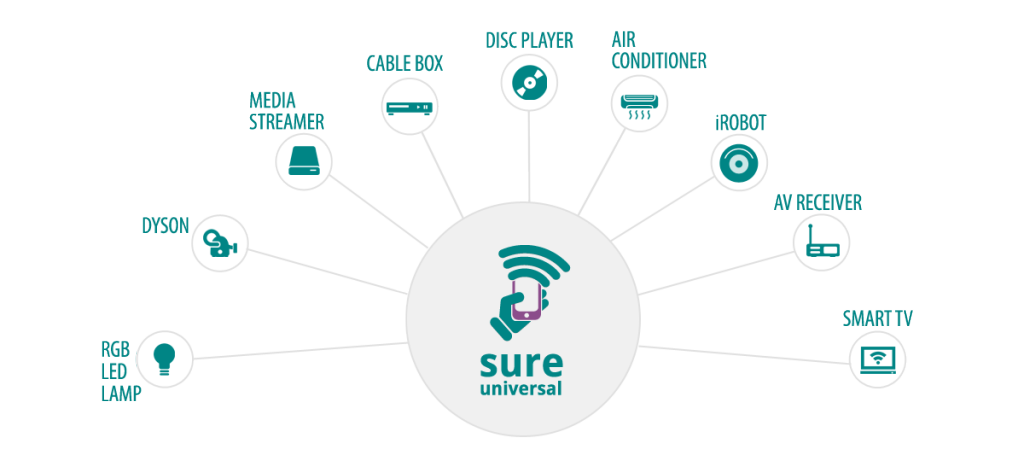 According the Tekoia:
The SURE app is compatible with around a million appliances that have infrared connection, meaning TV remote, Smart TV remote, cable and set-top box remote, Roku remote, AV Receiver remote, Media streaming remote, disc player remote, etc. It also integrates with streaming devices like Roku and Chromecast so I can still stream media onto non-smart TVs.
I found I could also stream media from my S6 Edge onto my Samsung Smart TV. I was able to connect this to my TV, speaker system, blu ray player and Freesat box. This meant I replaced 4 remotes, with my phone.
The app was easy to use, and though I wasn't loving the white and purple colour scheme, I loved having my devices running along the top, so I could switch between then easily.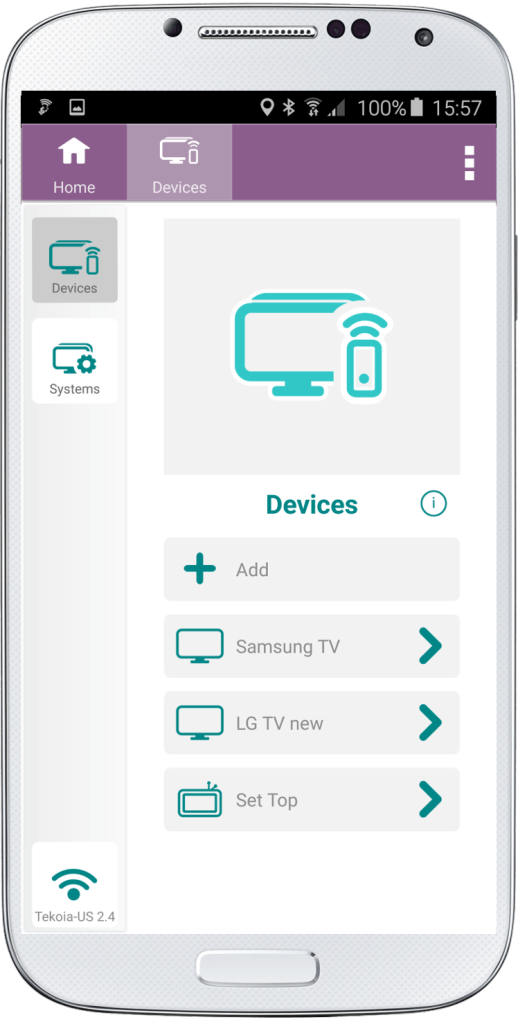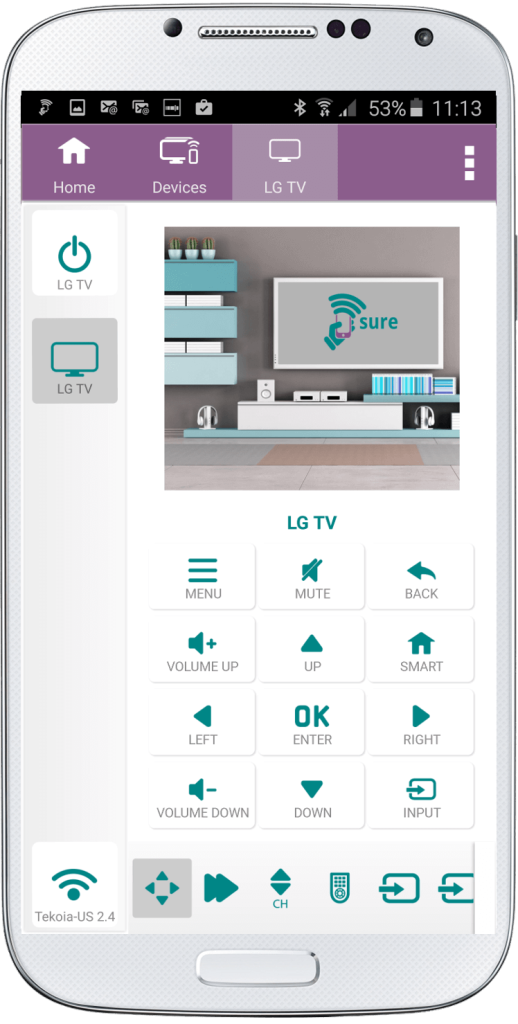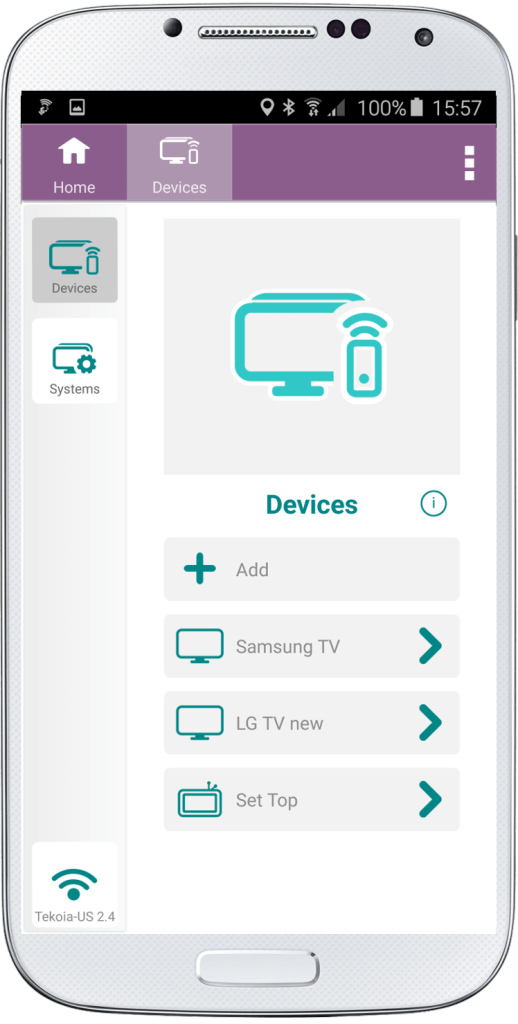 This is a free app with IAP to remove ads for £2.32. Grab SURE below: