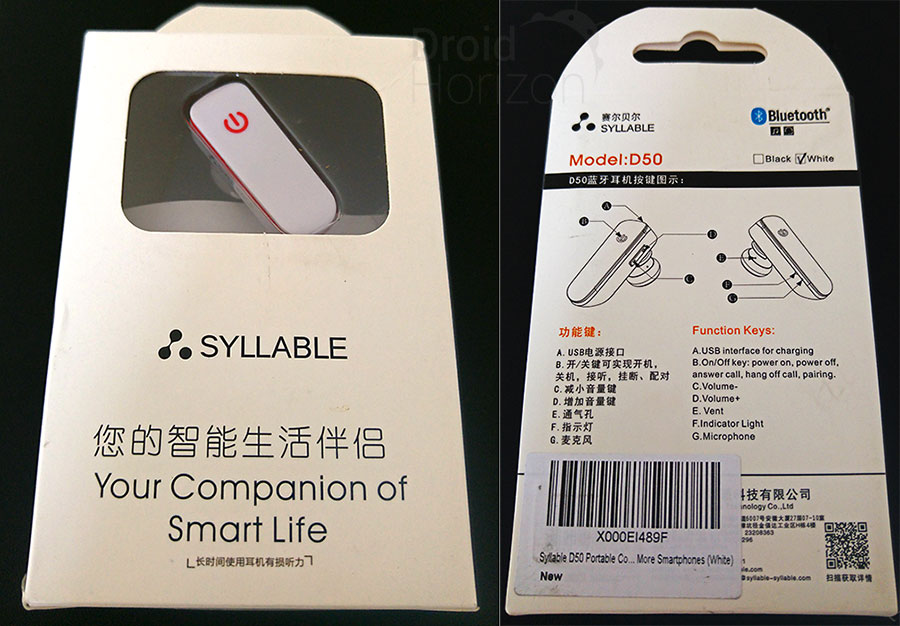 The Syllable D50 is a mono Bluetooth headset which is very small (5cm long) and light (9 grams, allowing it to be comfortably worn for extended periods of time.
Coming in a choice of black or white, the D50 has a compact shiny plastic shell with a clicky on/off/call button, micro USB charging port, volume rocker and an earpiece. The earpiece seems to have been coated in a TPU/rubberized material as it feels very grippy and doesn't slip when placed in the ear. An optional plastic clip is included which gives a more secure fit but I found I didn't need it.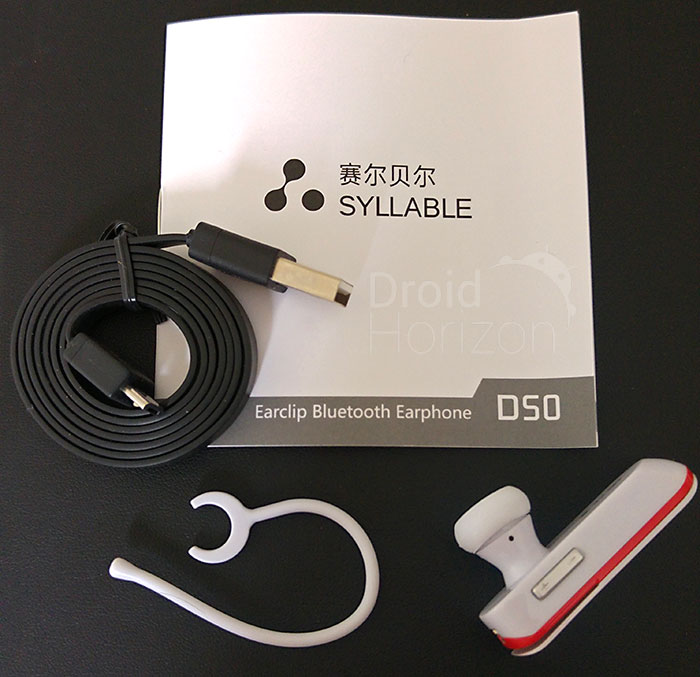 Pairing with my phone was simple and straightforward and I was soon up and running making calls with the headset. I'm happy to report that the D50 performed really well for making calls. Microphone quality is always a concern with Bluetooth headsets, especially when the mic is located at your ear rather than near your mouth. However with this headset I had no problem hearing or being heard during calls and I was very impressed with it – especially considering the low price.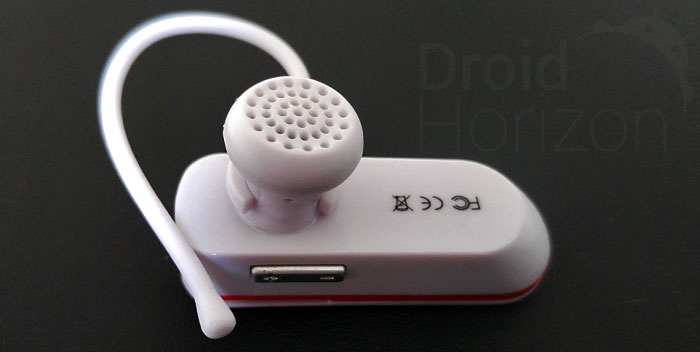 Listening to music sounded okay but did lack bass. Also the main on/off button answers calls but doesn't pause/play audio like a lot of other headsets. Therefore if you need a headset mainly for music rather than calls then you might want to look at some of the more music-oriented stereo headsets instead.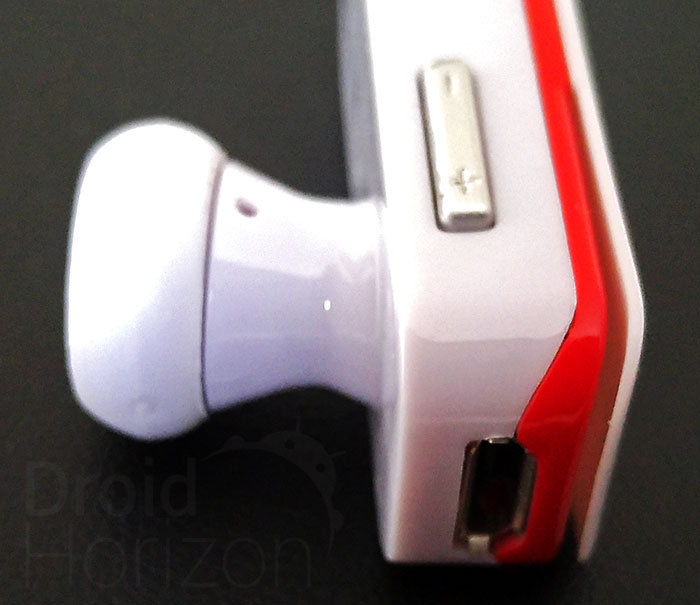 The Bluetooth connection remained fairly stable during use, but there was an occasional drop-out at a distance from my phone or when obstacles got in the way.
The 150mAh internal battery gave around 5 hours of use and took around an hour to recharge making it pretty much on par with other (more expensive) Bluetooth headsets I've tried.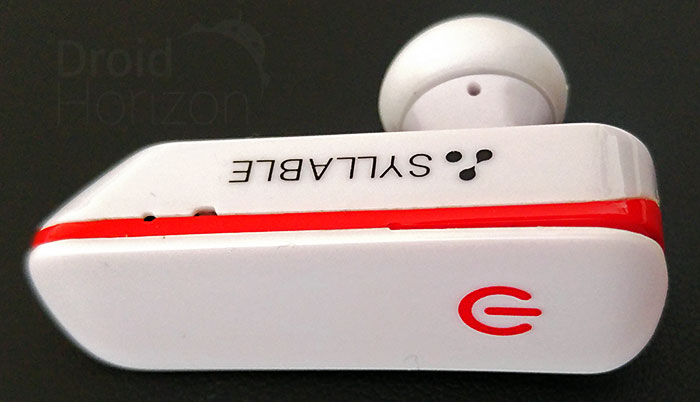 For me the highlight of the D50 is the price. Currently priced at £9.99 on Amazon UK and only $9.99 on Amazon US the D50 represents fantastic value for money.
Overall while music-lovers may want to look elsewhere, I would recommend the Syllable D50 Bluetooth headset to anyone who wants an inexpensive solution for making hands-free calls.  For more details check out the links below…