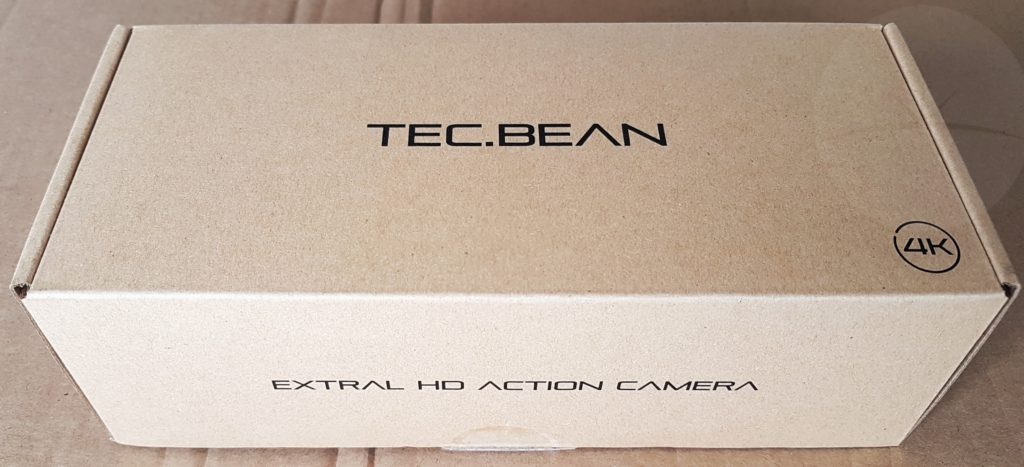 This action camera from TEC.BEAN is one of the many clones of the market leading GoPro products. For me this is no bad thing since the GoPro design has dominated for good reason but they tend to be too expensive for casual users.
On opening the box I was a bit overwhelmed by all the accessories inside. Along with a spare battery you get just about every attachment imaginable – cable ties, velcro strips, 3M sticky pads and various different mounts including a bicycle grip.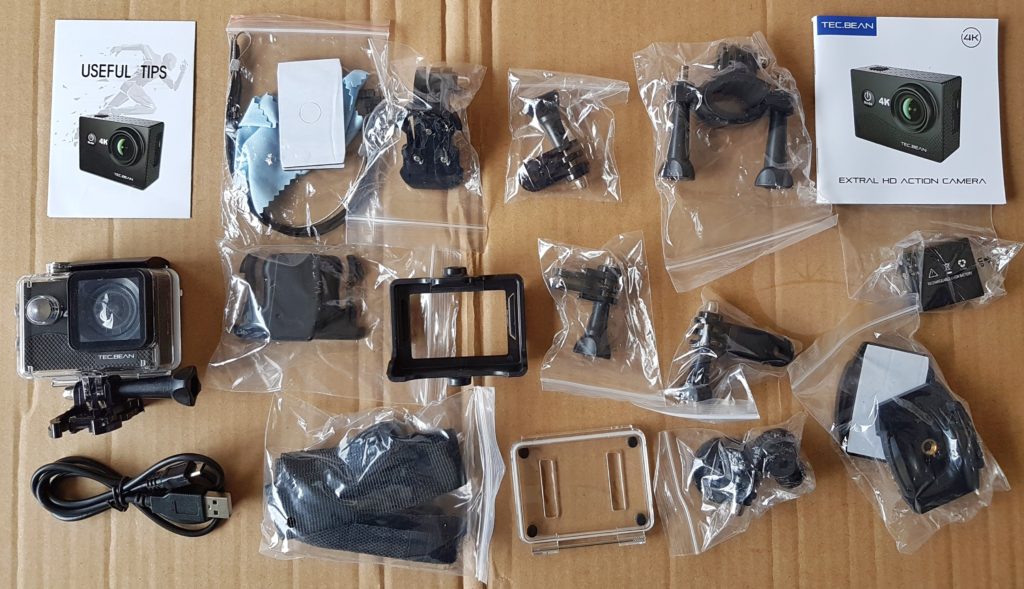 The camera itself comes inside a transparent waterproof housing. This allows full access to the camera buttons so you only really need to remove it when charging or accessing the cable sockets. The camera can be removed by opening the back via a hinged locking mechanism at the top.
This is a compact little box-shaped camera with a protruding lens and a black rubberised shell. It has the power/mode button on the front, OK selection button on top and the up and down buttons on the side. These make navigating the menus a little fiddly but you soon get the hang of them.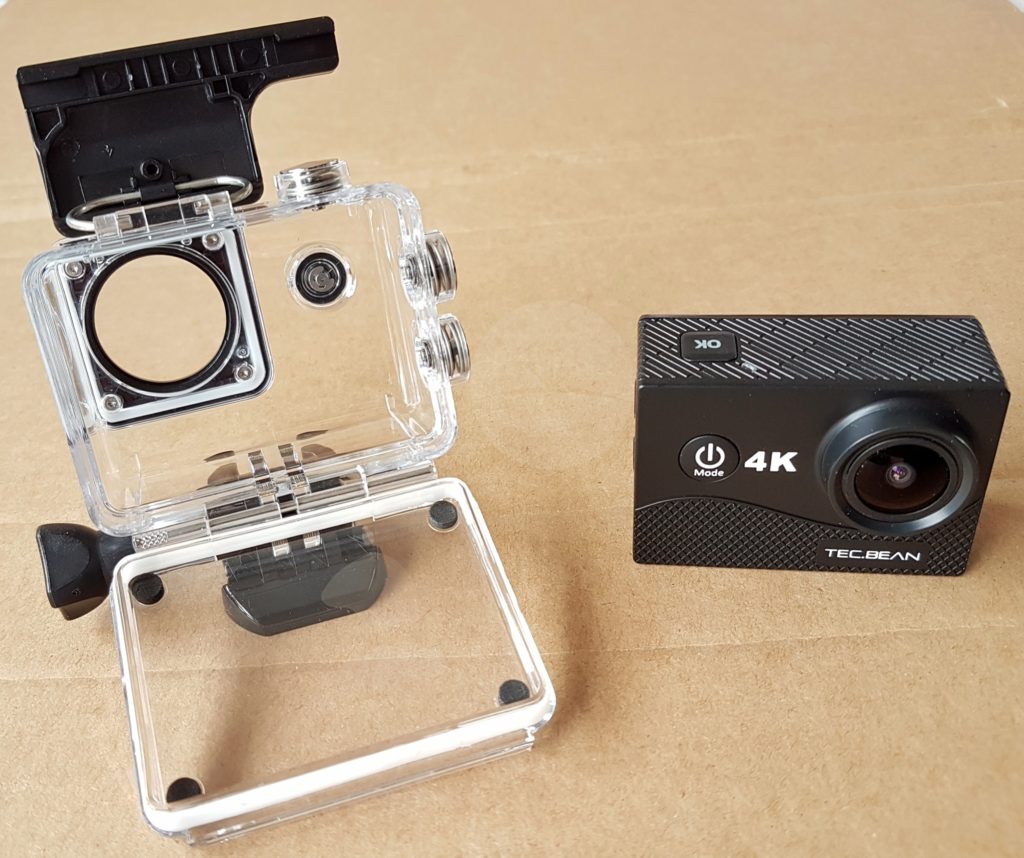 At the side there are Micro HDMI, Micro USB and MicroSD card slots while the back is dominated by a bright 2" colour LCD screen which is a little low res, but very clear – even being visible in bright sunlight.
For storage the camera can accept up to a 64GB Micro SD card but no card is included. To record 4k footage you'll probably also need at least a Class 10 card. My 32GB card needed to be formatted by the camera before use, but after that it worked flawlessly providing well over an hour of recording at the highest 4K quality setting (battery life is also about 1 hour per battery).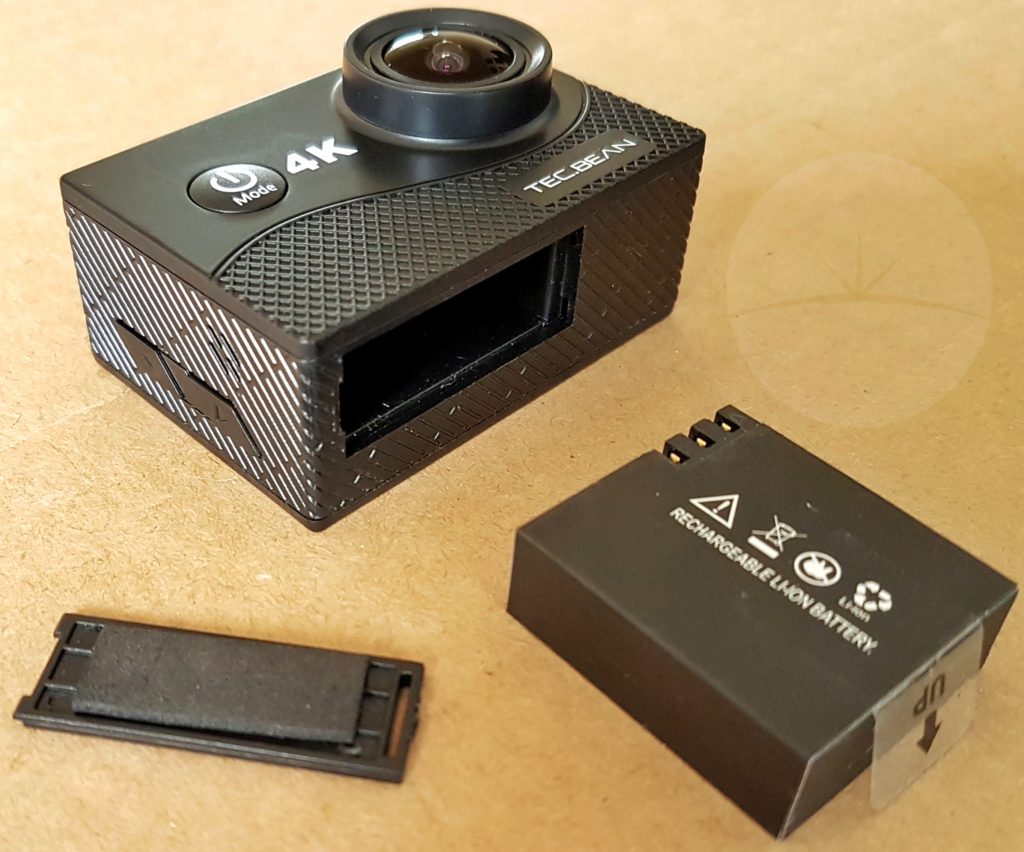 Video footage looks fantastic with the 170° lens capturing plenty of sharp detail and accurate colour representation. Overall it's very smooth with no dropped frames and you can even use the slow-mo mode to get a better view of fast-moving action. Audio was less impressive but good enough for capturing action footage. You can also capture 16MP stills which have a wide angle but look good as long as there is plenty of light.
You can also set the camera up as a WiFi hotspot and connect to it from your phone using an app called XDV. This works well and lets you remotely trigger the camera, stream action live (with a couple of seconds delay) and even transfer video and photos to your phone wirelessly.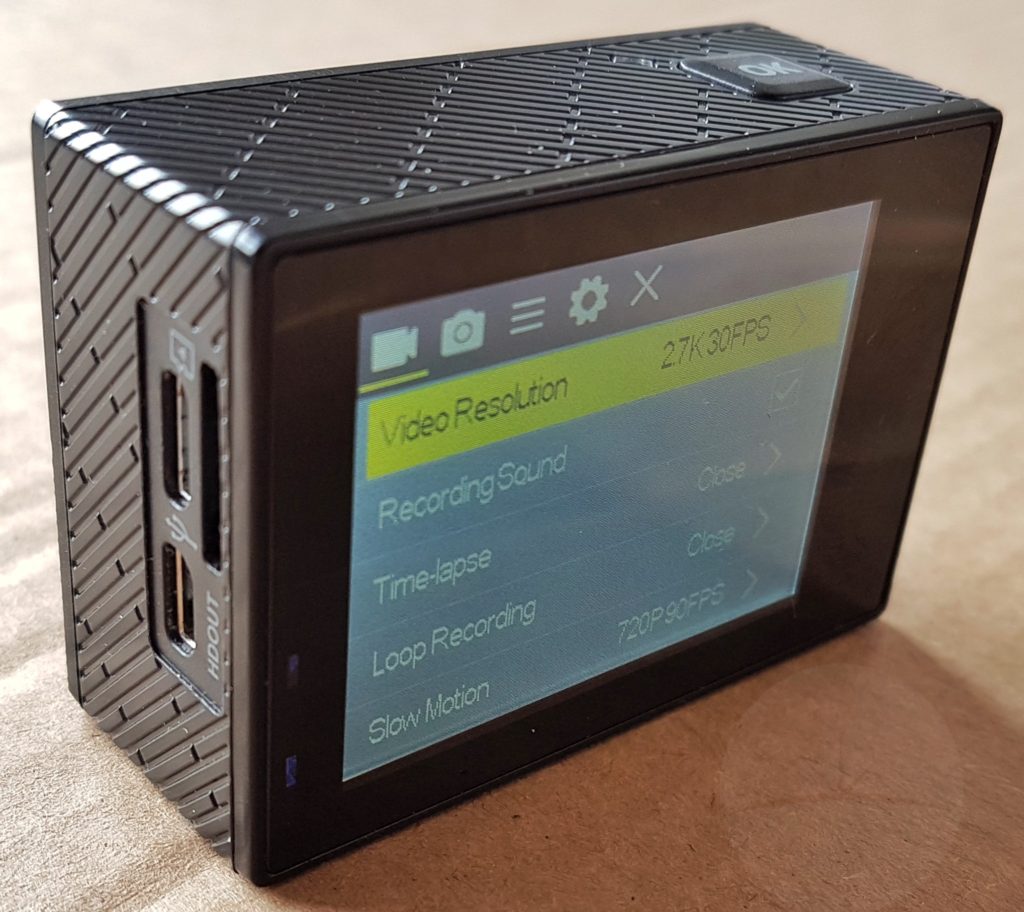 I'd consider this a fantastic little action cam for the price. Quality has not been compromised and everything worked perfectly for me. If you're looking for an action cam that can reliably capture stunning 4K video of your exploits then I can highly recommend you consider this. Additional source