For the last few weeks, I've been using some USB cables provided by TechElec. The ones I received were a coppery, (dare I say) rose gold in color at the points of connection, and more of a traditional gold for the cable proper. I was able to test out both lengths that they make available, 3 feet/1 meter, and 6 feet 2 meter.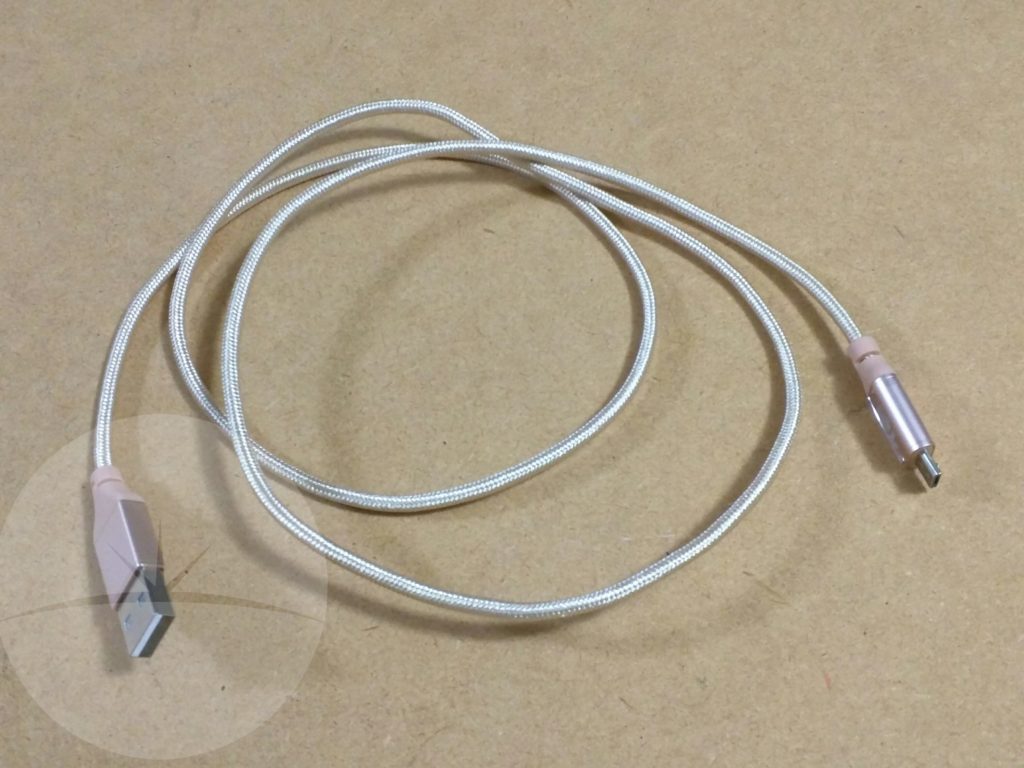 These cables are rated at 2.4 amps, for charging. In this case, I used my stock Nexus 6, with its 3,220 mAh battery. I first let it charge of the cable and wall wort that I use most at home, for a baseline with a twenty minute charge, after which I had picked up 14%. I gave both of TechElec's cables the same amount of time charging my phone, and I received similar results from each: 14% from the longer one and 13% from the shorter. So in the charging department, they function just fine.
As for the design, the colors come down to taste. The company offers two variants, with in the gold (that I used), or in black with flecks of white. The micro USB end of the cable has a connector that is slimmer than normal, and is visibly smaller than other cables I've seen, so it could solve a problem for users whose phone cases provide smaller openings around the USB charging port. What really sets these apart from others that I've used is that the cables aren't covered in that soft plastic you normally see, but instead are covered in a braided nylon. It gives it a somewhat unique appearance, and even feels a bit "fabric-y" (for lack of a better work) to the touch; it's a bit like using rope to connect your handset to something.
Their choice in using nylon is a bit of a double edged sword. While it does look nice, and also legitimately helps prevent kinks, I don't think braided nylon is super durable. Using just my fingernail, I was able to cause the material to fray, and without much effort at that. Now don't get me wrong, it wasn't coming apart and exposing wire or anything, so much as it strikes me as a cosmetic issue. If the nylon can catch on my fingernail, it can do the same on other things such as zippers. At least for me, frayed or distressed nylon simply doesn't look as nice.
In the end, this is the type of product that's tougher to recommend. If you need a smaller micro USB charging cable, this can help. If you like the look of these, and and want to address kinks, these can help. In both cases though, users will want to pay the appearance of these at least SOME measure of attention, if the appearance and condition of your things matters. In light of this, I'm giving it a six. It works as promised, but I'm not all that sure about how nice they'll look and feel after about a year of extensive use.