Review: The Power Cube 9000L from MiPow
MiPow's Power Cube 9000L look pretty swish and features a built-in Lightning connector and USB port to charge those important devices on the go. But at $80, I struggled to see the reason for the higher than normal price.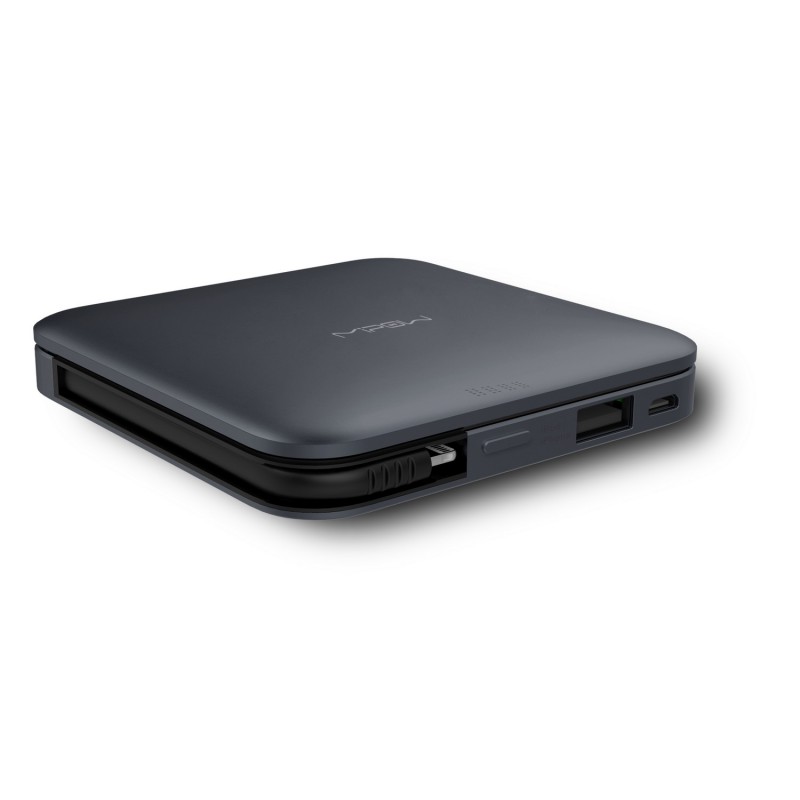 I can't complain about the design, the 9000L is a very cool looking device, with smooth edges, and all in a small package. The whole thing feels sturdy when you carry it around, and even fits into a back pocket, or pair of combats. Obviously I would of prefered a built-in MicroUSB instead of the Lightning connector. But I love who I can just slide it out to charge a device, or I can just plug in a USB cable to charge my other devices.
This looks like an expensive power bank, it feels like it could've come out of a Apple manufacturing plant. And it is expensive at $80 the 9000L is four times the price of some of the power banks we've reviewed and looked at before, and I just can't see why.
There are no "bells and whistles", such as auto-on/-off or passthrough charging. There's no LCD screen to give me any stats on the battery. There's not even a LED flashlight. Though it can fit in a pocket, I remind you its a 9000mAh battery, its not very light.
I managed to get around four full charges for my Samsung Edge from this power bank and took around 6 hours to charge the bank back up to full.
The MiPow 9000L uses four LEDs to show you how much power remains. Each LED represents 25 percent of the total battery remaining. A big plus for me, is the time it takes to charge the phone, as that took around an hour to charge it.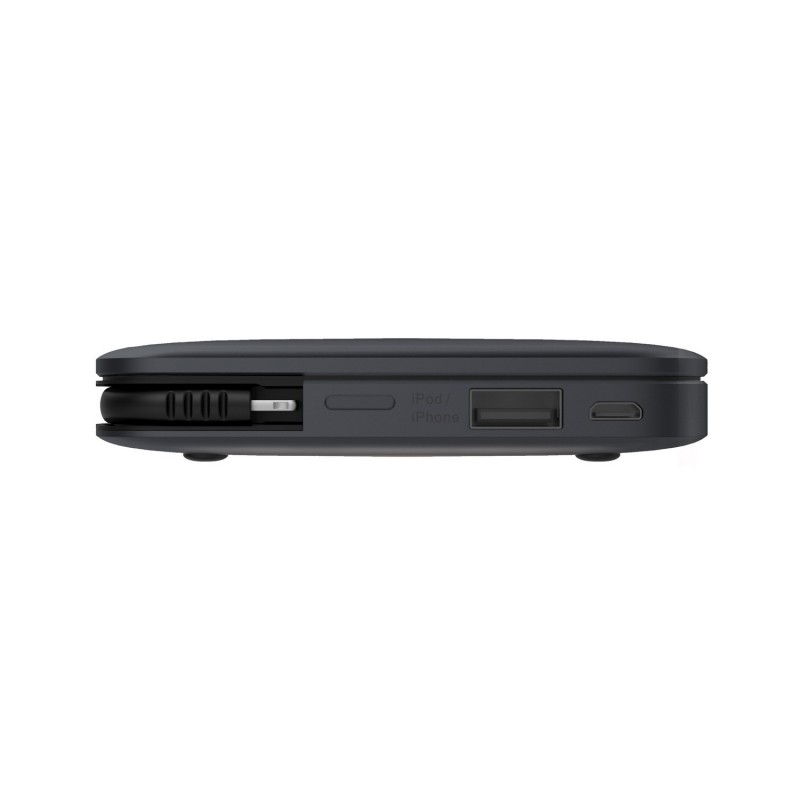 Specs:
Output Voltage 5V
Output Current 2.4A
Capacity 9000mAh / 3.7V / 33.3Wh
Cell Type Lithium-polymer
Cycle Life 500 times
Operating Temperature 0℃ ~ +45℃
DC Charging Time 7 – 9 hours
Dimension 92 x 92 x 19.2mm
Compatibility most USB mobile devices (via USB outport), and Apple devices using the Lightning port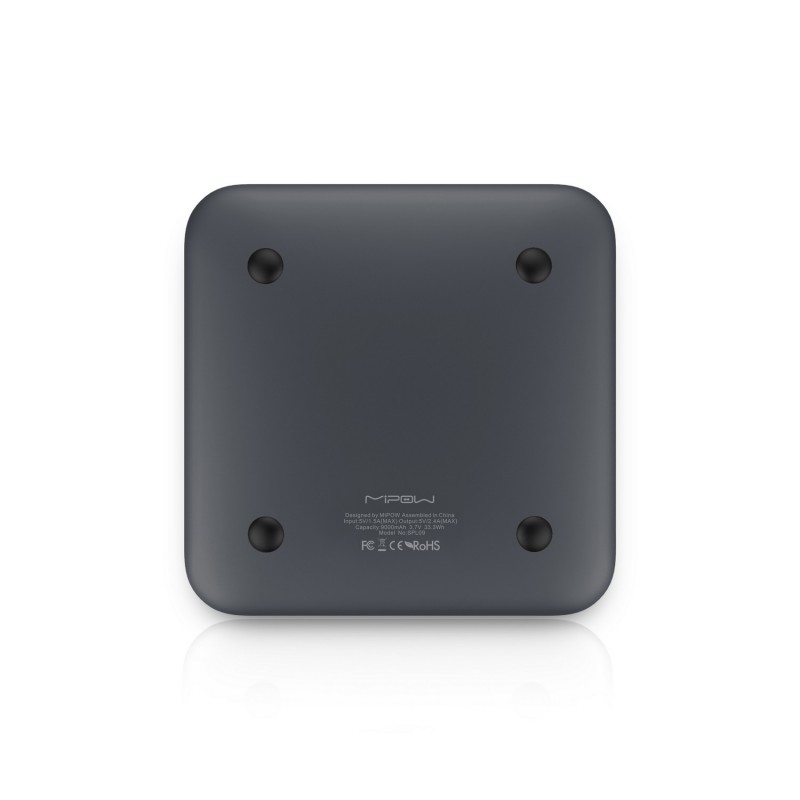 Overall I would say the MiPow 9000L does exactly what it sets out to do, which is charge your devices on the go. Though I have found it difficult to see why someone would buy this, compared to a bigger battery for £20. Check out the MiPow 9000L below: