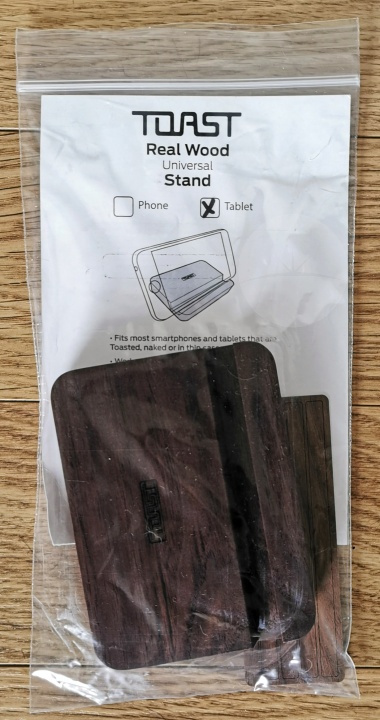 American company Toast Inc. have distinctive wood and leather accessories for your gadgets that add a more natural feel than the usual materials like plastics and metals. Today we take a look at their Universal Tablet Stand that's cut from a solid block of walnut.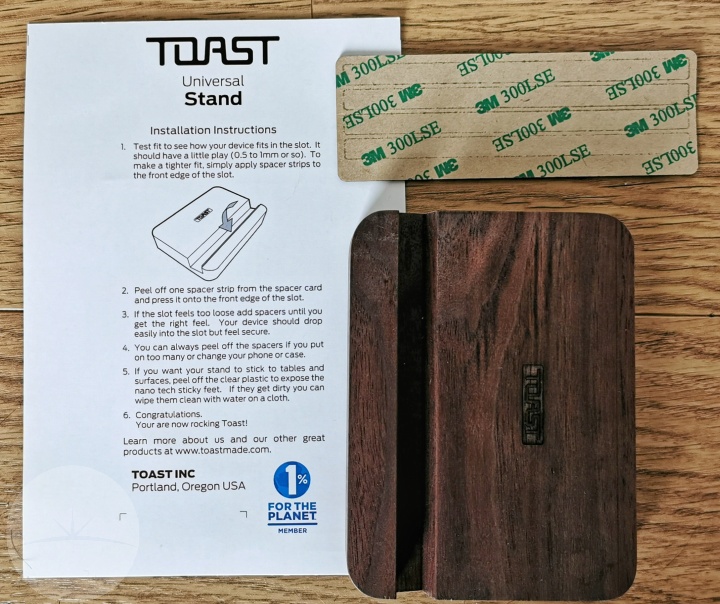 This stand comes packaged inside a small zip-lock style bag along with instructions and adhesive spacer strips. It has a simple design, consisting of a rounded block of walnut, two "nano tech" sticky feet and a slot for your device to sit inside at a fixed angle. The spacer strips have a walnut veneer to match the stand and can be stuck inside the slot to give a tighter fit for ultra-slim devices. There is no cable management.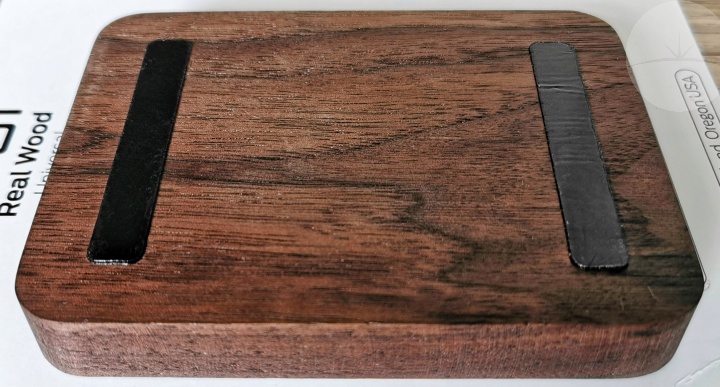 At just under 4.5″ x 3.5″ this stand can provide a stable base for most devices, but the 3/4″ wide slot may prove too narrow for some tablet or phone cases. Likewise the slot is only about 1/4″ deep at the front – this stops it from obscuring the screen but tends to be a little too shallow to securely hold larger (10″+) tablets in portrait position.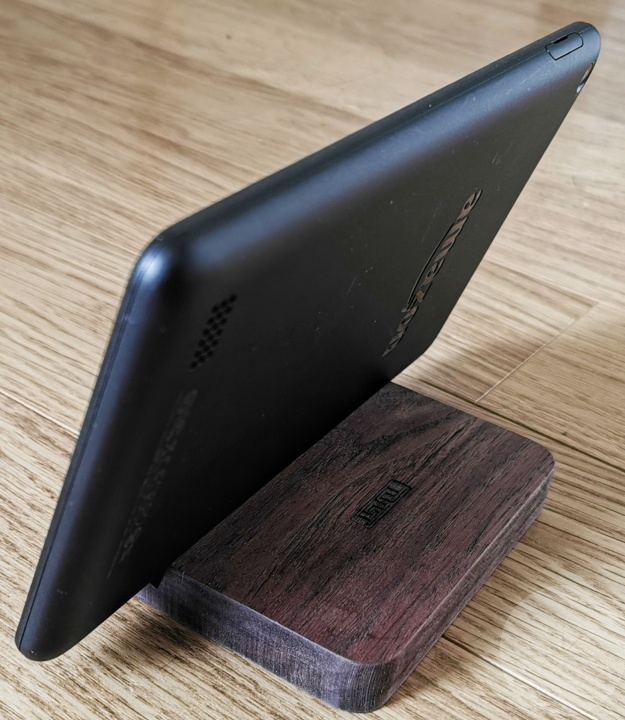 This wooden stand certainly looks good on the desk and adds a lot to the presentation of your phone or tablet. While not adjustable, we found the fixed angle proved suitable for most purposes. The grippy feet also prevent any slipping and the slot design proved convenient for quickly and securely holding the majority of devices we tried.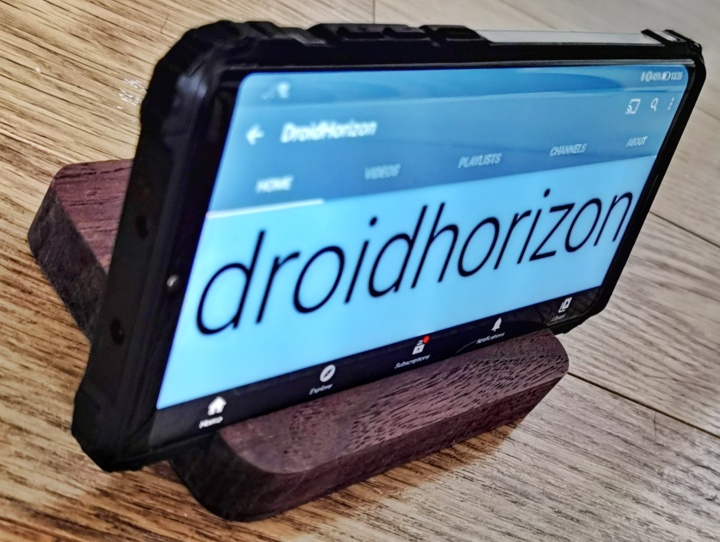 At $17, Toast's walnut tablet stand will make a handy, stylish and sturdy addition to your workspace. The one caveat is that we would recommend measuring your device against the above dimensions before ordering. However overall, as long as your phone or tablet fits then we don't think this stand will disappoint. For more details follow the link below to the Toast website…