In our latest Android TV box review, we take a look at the U4 Quad Hybrid. With a choice of TV inputs and Android functionality included, par to the course we'll break things down and give our opinions on the particular aspects that are important when deciding to purchase a set top box like this.
We've reviewed numerous Android Boxes like the U4 Quad Hybrid before on the site. I personally own a few that have been sent for review, I've gradually went around my home and installed them on nearly every TV set. What struck me on first boot is that the U4 Quad Hybrid is geared more towards aerial or satellite installation with the added bonus of Android on the side, for me I'd prefer the focus to be on the Play Store / KODI / streaming with the added aerial bonus. Kinda, the other way round if you know what I mean?
Not exactly a handsome device to look at or leave on display under your TV, the U4 Quad Hybrid looks rather ugly in my opinion. Cheap muted black plastic and high gloss on one corner looks rather odd to me. The silver plastic trim around the vents at the top do nothing for it's appearance either. Right side and back have an array of ports for every situation which is great the WIFI antenna is centre rear and stands roughly 150mm tall. There's rubber feet on the bottom to avoid the box from slipping from the table but they don't really do a good job.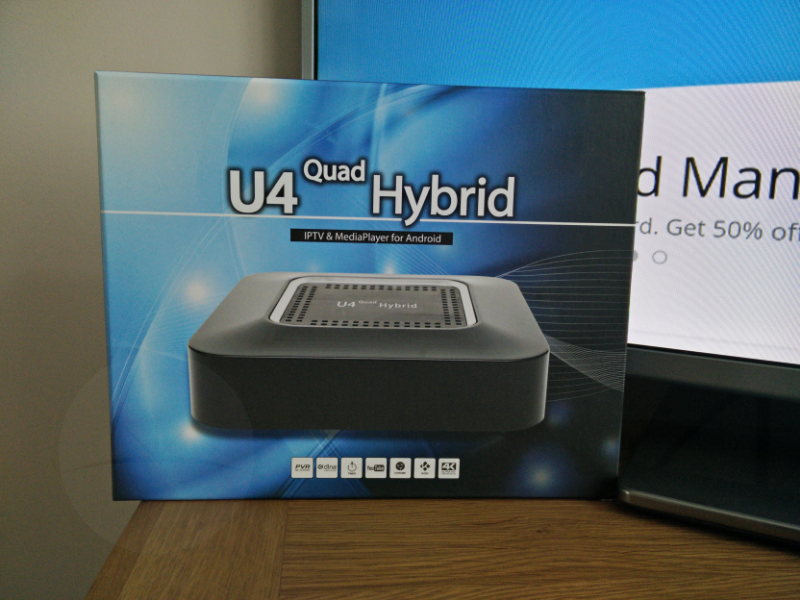 Solidly built alright, the U4 Quad Hybrid would take a drop to the kitchen tiles OK from waist height and keep on working. We didn't do a drop test because reasons. Squeezing down on the top of the U4 isn't very reassuring because it pushes the sides out. This isn't a premium device as you may be able to guess by now but for around £75 you wouldn't expect it to be.
We've included a spec sheet for readers to gaze over..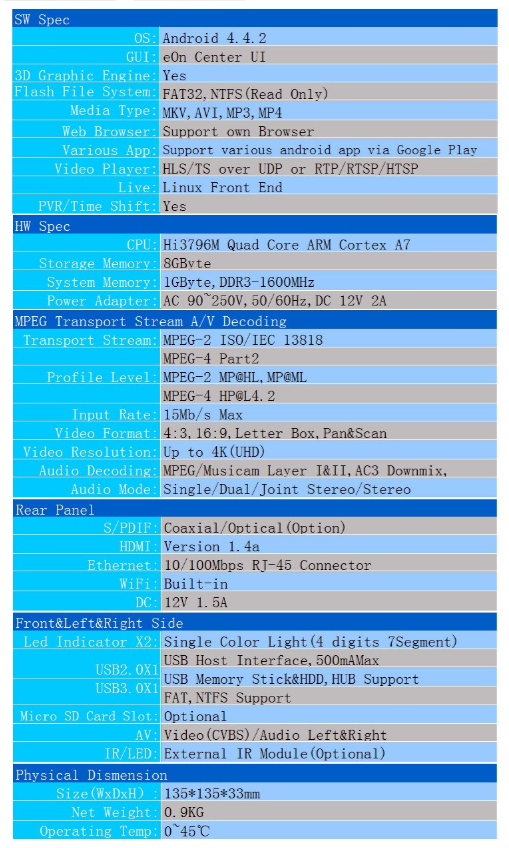 To break the specs down a little.. That 1GB of RAM doesn't really cut the mustard. OK, plenty of options to expand the available storage so 8GB onboard might not be an issue. The U4 Quad Hybrid plays every codec you can throw at it and everything you can plug into it as well thanks to all the ports. There aren't many Android TV Boxes with the Hisilicon SoC I think I know why because it runs poorly. Slow downs are often, the OS grinds to a halt and waits for the UI to catch up. The RAM and cache fills in an instant, Android it's self does a poor job of killing unwanted processes, maybe if a more updated version was used there may be less issues. Speaking of updates, there have been zero in testing and can't really see any coming at all.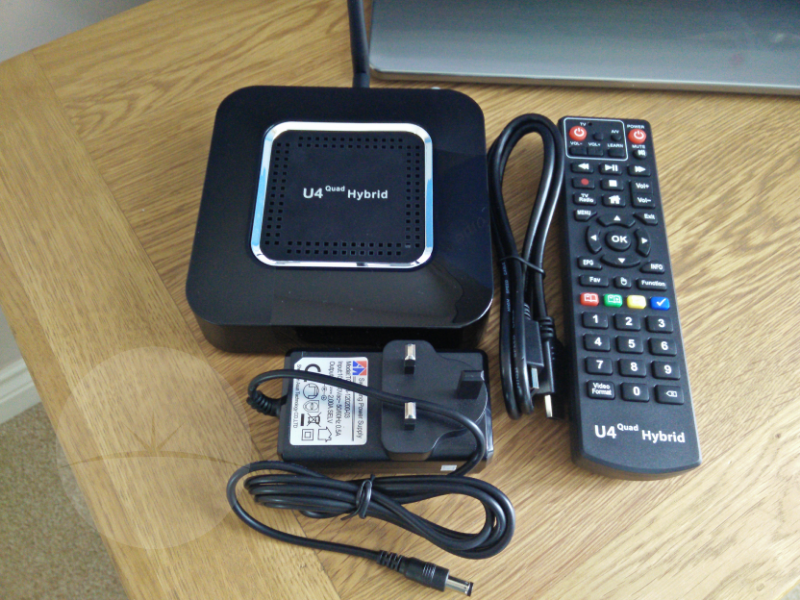 The included remote is awful, buy a August PCR500 instead for £10. Honestly! While we're on the topic of awful, let us mention the WIFI connection and stability. Where I place my other Android boxes I have zero issue with connections, I'm running a BT Fibre Optic line at home with a steady 50mb down speed, all devices on my network connect well in any room of my home except the U4 Quad Hybrid. This thing lags, drops out and generally a PITA for viewing content on KODI, a FireStick performs far better.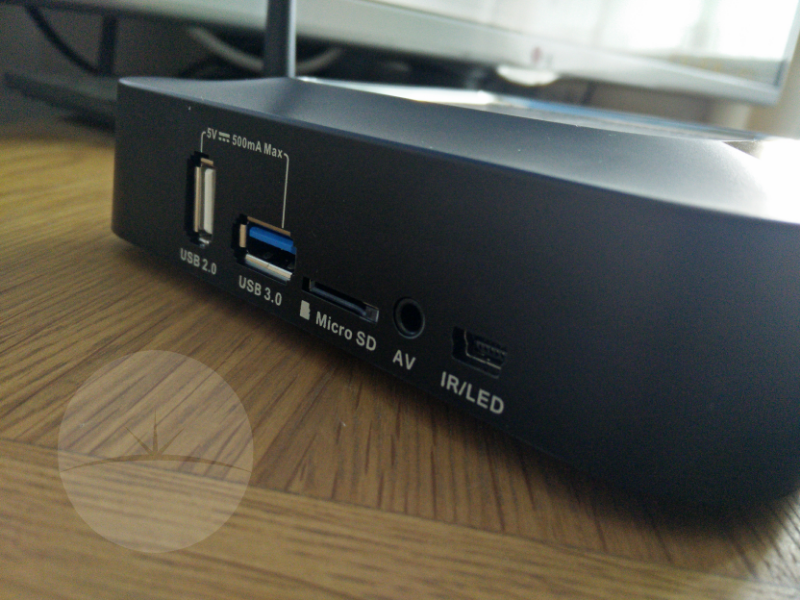 Trying not to be so negative about the device, it's all about the IPTV and tuner options. Depending on your location there are 2 versions to choose from, DVB-S2+DVB-T2/T/C or DVB-S2+ATSC. Usage varies between regions so be aware before buying.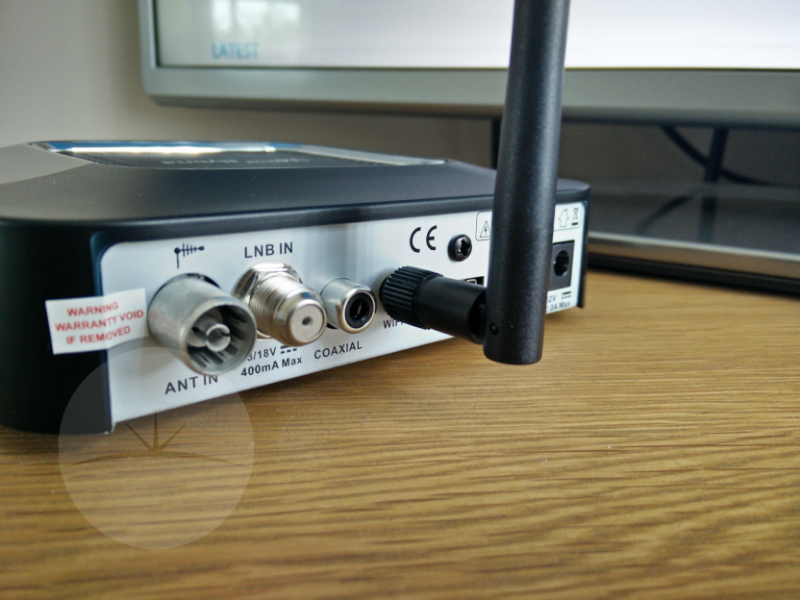 The user interface needs more than a facelift, it's called eOn Centre or something. Again, the IPTV options are more prominent and getting access to your installed apps is a cumbersome experience to say the least. The UI isn't unusable but you're going to need to get used to it fast because you can't install a third party launcher or even tweak in a way that you'd prefer. That UI was outdated before Android was even a thing.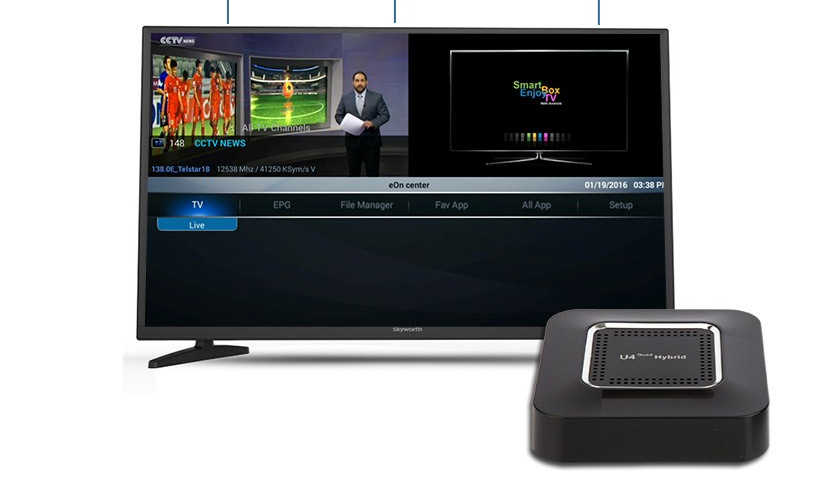 In conclusion, I'd really find it hard to recommend the U4 Quad Hybrid. The box isn't geared towards Android TV users looking to enjoy the vast range of subscription based services that are out there. Performance, UI and WIFI connection are extremely poor even comparing to devices half the price. Maybe if someone happened to stumble upon this review and wanted a box that connected to various DVB solutions the U4 could be an option. It's obvious that the streaming and Google Play additions are an after thought, which in today's society people prefer streaming services at their leisure and live TV has taken a back seat.