In our latest headphone review, we take a look at the Urbanista Boston earplugs.
I've never heard of Urbanista which made me a bit aprehentious about them and at a mid range price they seemed almost too good to be true, after looking at the specs I was ready to try them out.
Bluetooth 4.0
Speaker size: φ14.2mm
Sensitivity: 112dB ±3dB SPL @1KHz
Impedance: 32ohms ±15% @1KHz
Frequency: 20-20000Hz
Handsfree with microphone with volume control
Battery time: Stand-by time 100h. Talking time 3.5h
Charging: Micro USB, about 2 hours charging time
Works with Android, iOS and Windows
As you can see, seemed too good to be true.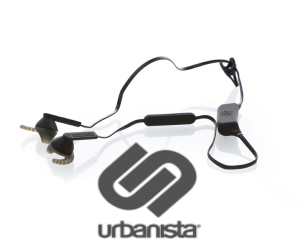 So I went in thinking the worst which in all honesty I shouldn't have done, but I'm glad I did, I was blown away from the sound quality that the Urbanista Boston earplugs had to offer and after a little tweeking to the sound from the device end using the AudioFX found on most Cyanogenmod ROMs I got a sound I was 150% happy with.
The Boston headset from Urbanista boasts a comfortable fitting, at first I couldn't get them to stay in ear and found them a little uncomfortable, there are different size plugs to swap over which helped me find the right size for my ears after which was very nice and after a short while I didn't even notice them.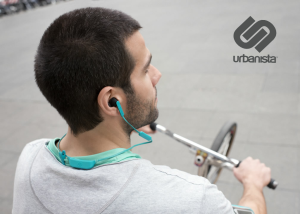 They are of course aimed at the more sporty people or more active people and although I am busy during the day most of the time it isn't for athletic purposes, I did manage to find some time to try these out on a trampoline to emulate heavy activity in a short amount of time and after a good half hour of jumping with them in they stayed in place with very little compromise.
Controls are very easy and basic volume up and down and power on and off, my only issue would be with the size of the battery as it is a bit bulky but I can compromise.
All in all I can say I am very happy with these ear plugs and after a little tweeking software side I could find myself converting from what I call proper "can" headphones to earplugs if more where like these.
They can be found over at Amazon using this link Amazon: urbanista
Or to find out more information head over to Urbanista's website using this link Urbanista.com