The modern selfie phenomenon has divided public opinion, with selfie sticks getting banned in some places while worldwide sales continue to increase. I have to confess to being on the negative side of the whole idea – something to do with those "hey, look at me" and "duck face" type posts on social media. However when Ubegood offered to send me one for impartial review I thought I'd give the idea a chance.

The build quality of this device is excellent as it's made from lightweight but sturdy metal, coated with a rubberized soft-touch material that feels great in the hand. You get a choice of loads of colours – I went with black, with gold accents around the shutter button and at the base.
The shutter button sits near the top of the handle making it easily pressed with your thumb during use. The base has an attachment hole for the included wrist strap plus a standard micro USB port for charging via the included USB cable or any Android phone charger. A red LED lights up during charging and goes out when fully charged.

This stick is just 7.5" in it's folded state making it easy to carry – but can be extended out as far as 32.5". The vice-like phone holder can handle phones up to 3.3" wide, and I had no problems firmly gripping my fairly large LG G4 including it's case.
Pairing will be familiar territory if you've ever paired your phone with a Bluetooth device before. Holding down the shutter button for a few seconds enters pairing mode (anything longer turns the device on or off). The blue LED embedded in the shutter button will flash and it's then just a matter of searching for the "BT-S9" device using the Bluetooth settings of your phone.

Once pairing is complete the shutter button LED stays lit and the stick's shutter button works just like a dedicated camera button whenever you have your camera app open. I didn't notice any perceivable lag and everything worked very smoothly.
Taking selfies is really easy using this stick and I could easily get the shot I wanted including plenty of background.
When no data is being transmitted Bluetooth doesn't use a lot of battery, and I haven't managed to deplete the battery on this yet. It should easily last you for a busy day of shooting and can be charged up again inside an hour.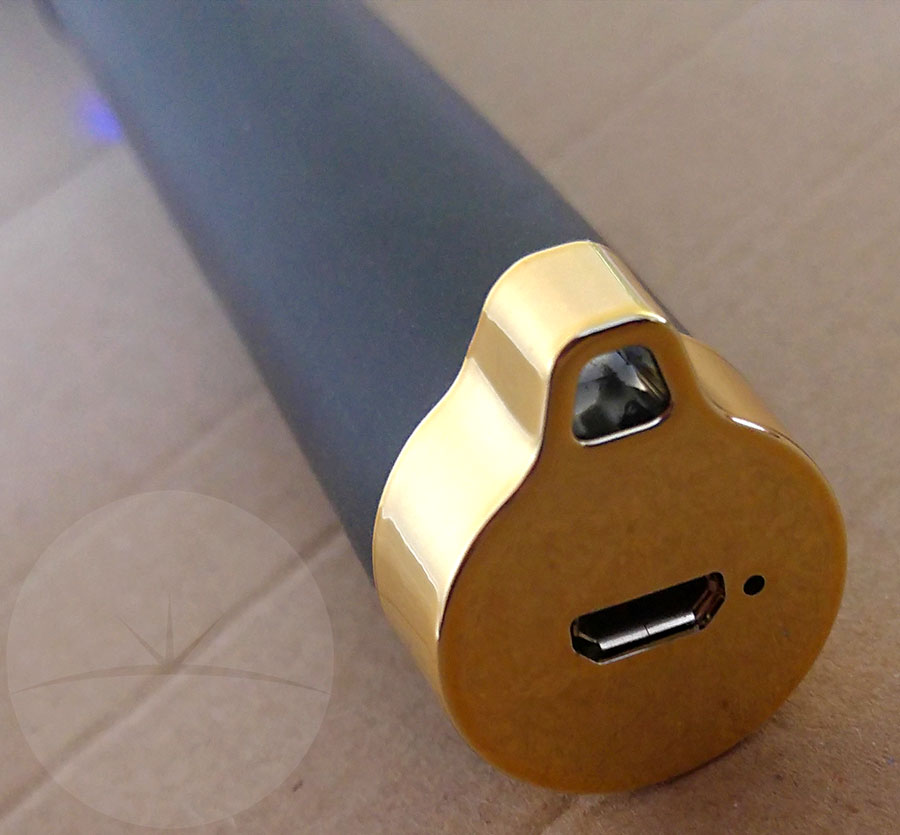 Currently priced at £9.99 / $15.99 on Amazon, Ubegood's selfie stick is more expensive that some of the cheap sticks on the market but having Bluetooth instead of having to connect a cable is definitely the way to go for a device like this and the great build easily justifies the price.
There are many who will be relieved to hear that I'm not about to start posting daily selfies to social media. However I have travelled alone in the past and often wished I could be in the picture I was taking and I'm usually missing from the family photos I take. A stick like this solves this problem and has to be preferable to handing your expensive phone to a complete stranger.
Compared to a tripod, a selfie stick won't get you taken seriously as a photographer. However this version from Ubegood is a lot more portable, it's relatively quick to insert your phone and take your shot, and it works really well at letting you be part of more of the photos you take. If you're looking to buy a selfie stick then you won't get much better than this device which has converted me to the merits of selfie sticks – I'll definitely be carrying it on my travels in future.
Follow the Amazon links below to check it out for yourself…