We've consistently been impressed with the quality and audio performance of UBSOUND earphones, with their V-shaped acoustic signature delivering a combination of strong highs and bass. With their new Magister premium in-ear earphones, for the first time they've moved to a neutral sound signature intended to gain more acoustic details in those mid-range frequencies.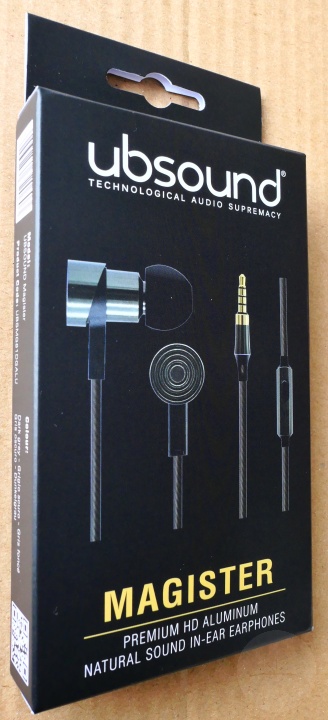 The Magister earphones come rolled up inside a small cardboard box along with a user guide, drawstring velvet-like carry pouch and the choice of 3 sizes of silicone ear tips. They're made from aluminium with a rubber wrapped tangle-free braided wire. Overall build quality seems excellent with everything well protected by sturdy insulation.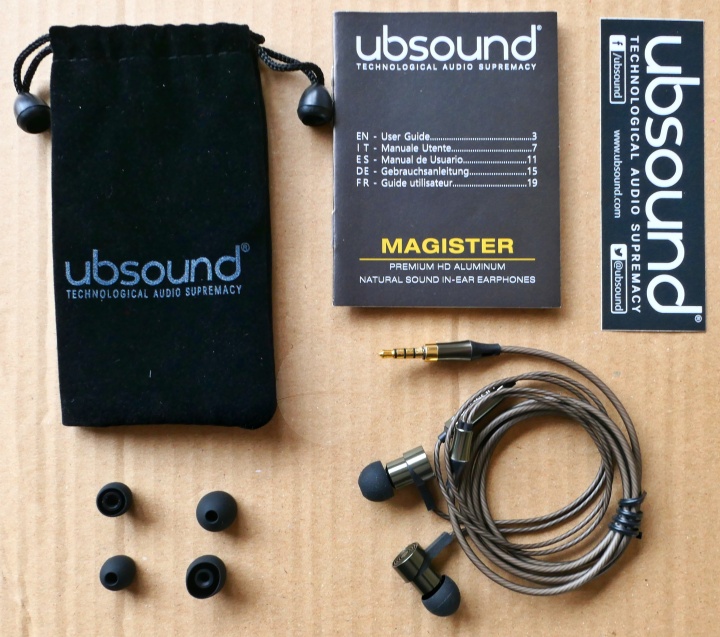 The straight 3.5mm audio jack has a slim case-compatible profile. Embedded in the cable there's also a remote control / microphone that allows hands free calls with a single button that can be used to answer/hang up and play/pause audio. The earpieces have a simple unobtrusive design that give a snug, comfortable fit with decent sound isolation.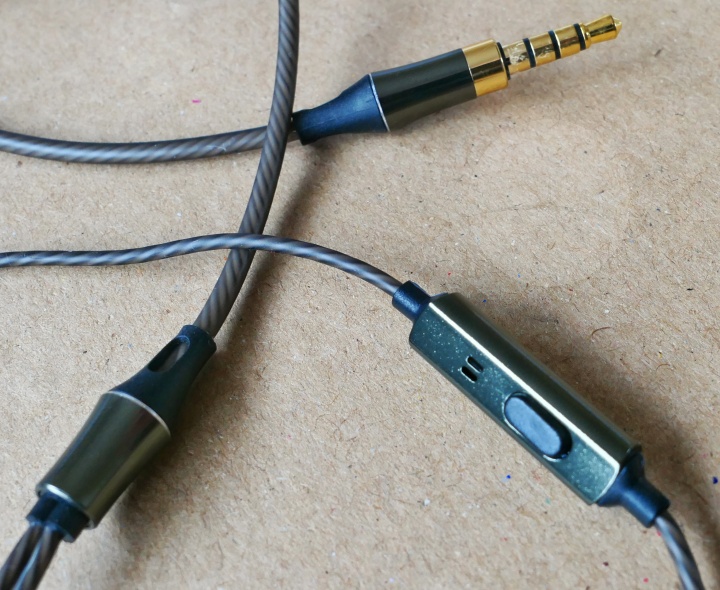 In terms of specs, Magister boast 6mm independent dynamic drivers with 115dB/mW sensitivity, a 15-22.000Hz frequency response, 16Ω impedance and less that 0.2% maximum distortion. They have also been specifically tuned for smartphones as used by 80% of UBSOUND's consumers.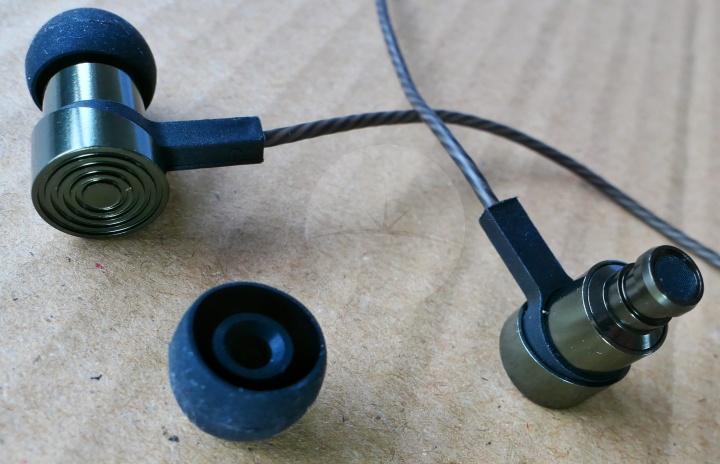 The result is a smooth, natural sound with a consistently detailed response throughout the entire frequency spectrum. I found overall tone and clarity to be excellent with a rich bass and broad sound-stage.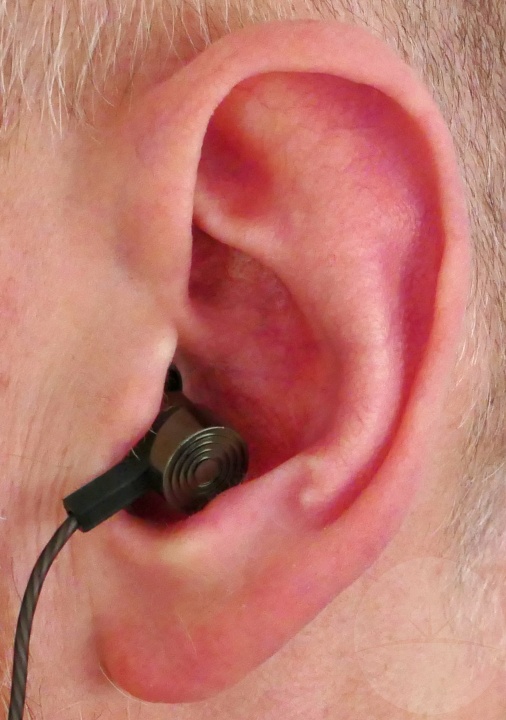 UBSOUND have priced their Magister earphones at $49 worldwide, which I'd consider very competitive for a pair of premium IEMs like these. Build quality is top notch and these sound so clear that when listening to favourite tracks I was able to pick up instrumentals that had previously gone unnoticed. These are definitely a step above budget offerings I've tried and are right up there with the top brands.
I can highly recommend you pick up a pair of UBSOUND's Magisters from the links below…