While selling for a fraction of the price, UMIDIGI's Plus Android smartphone boasts some high end specs that put some better known brands to shame.
Sharp 5.5" 1920 x 1080 LCD Touchscreen
MediaTek 8 Core Helio P10 CPU, Mali-T860 GPU
4000mAh Internal Battery
4GB RAM and 32GB of Storage
0.1-0.3 sec Fingerprint Unlock
USB Type C Connector with support for Quick Charge
13MP Rear and 5MP Front Cameras
Micro SIM and MicroSD Card Slot (up to 256GB)
Running Android 6.0 Marshmallow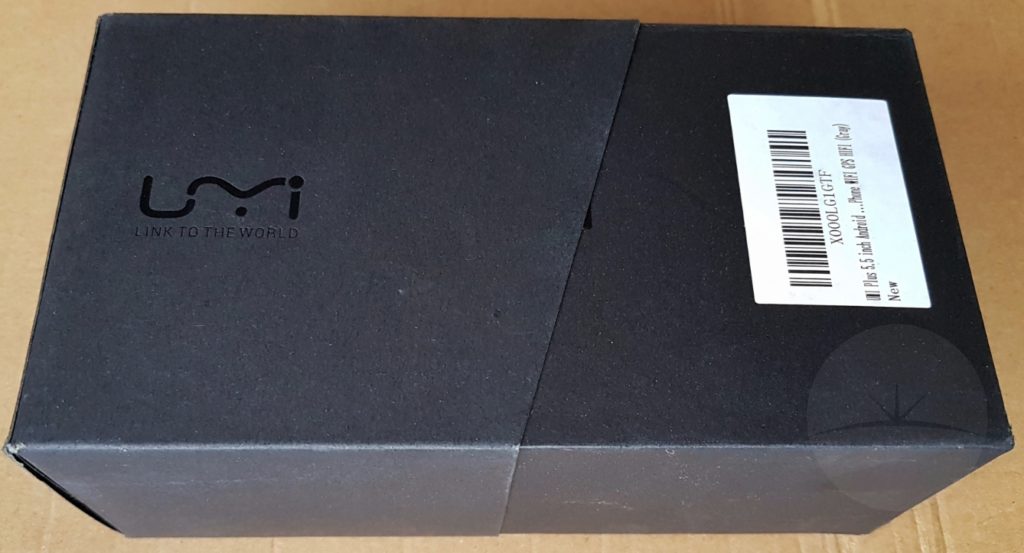 The device comes in a choice of gold or grey versions, packaged in a cardboard box along with a small instruction manual, SIM ejector tool, USB-C charging / data cable and a UK Quick Charge USB power brick. The back and sides of the phone are covered with a sturdy aluminium shell, while below the 5.5" screen there's a home / fingerprint sensor button and capacitive menu and back buttons.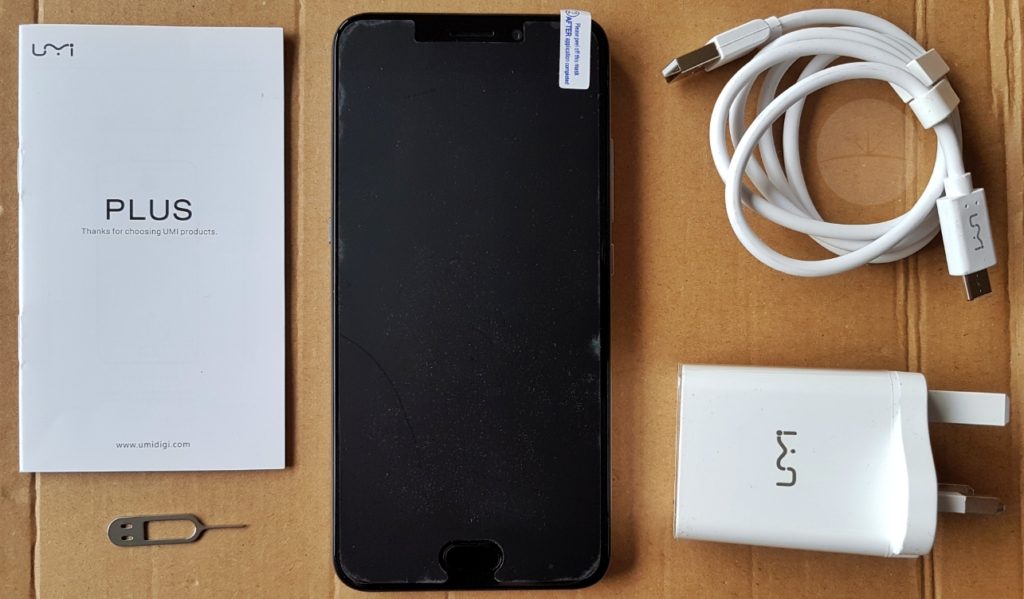 The phone feels really solid in the hand and that metal build definitely gives it a premium feel. At around 3.25" x 6.5", it's a fairly typical size for a phone with a 5.5" screen and doesn't feel unwieldy in the hand. Even with that big battery it doesn't feel thick and it also has a reassuring weight to it without being overly heavy.
The 1080p LCD display looks beautiful – bright and clear, with vivid colours and fairly dark blacks. While some of today's high-end phones have a higher resolution, you're unlikely to notice a difference unless you're using the phone for VR.

The SIM ejector tool allows you to open a hatch on the left side of the phone where you can slot in your Micro SIM and MicroSD card. This side also has a camera button, while on the right you have the power button below the volume rocker. All the buttons feel clicky and responsive – again giving the impression of a quality device. There's a 3.5mm headphone jack at the top, while the bottom has the latest reversible USB-C connector which supports faster battery charging by increasing the amps.

The first time you turn the phone on, it boots up quickly and walks you through the setup process for connecting to your WiFi and accessing your Google account. Everything worked seamlessly for me and soon I was at the home screen of the Android launcher.
While there are a few small customisations, overall UMIDIGI have kept the operating system very close to stock Android and installed very little bloatware. This interface is clean and simple to use, and if you've used an Android device before then you'll be totally at home.
Although the device came with Android 6 Marshmallow, it has already received a large OTA update which upgraded it to Android 7. This happened a couple of weeks before I received the Nougat update for my more expensive Samsung S7 Edge.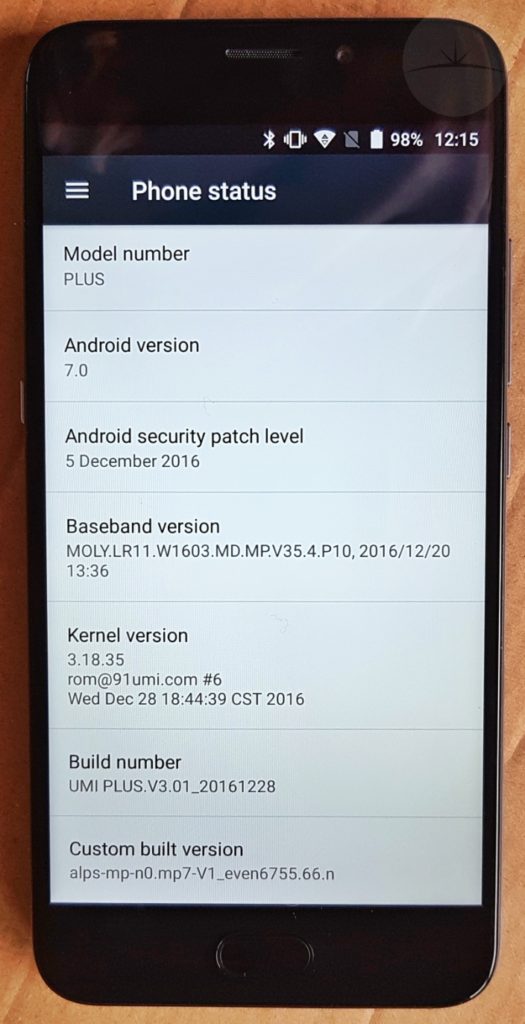 A custom browser and search tool come installed which asked for some questionable permissions and refused to open without enabling them. However I just disabled the search app allowing the phone to default to use Google search instead. I also installed Chrome from the Play Store which I prefer as my browser.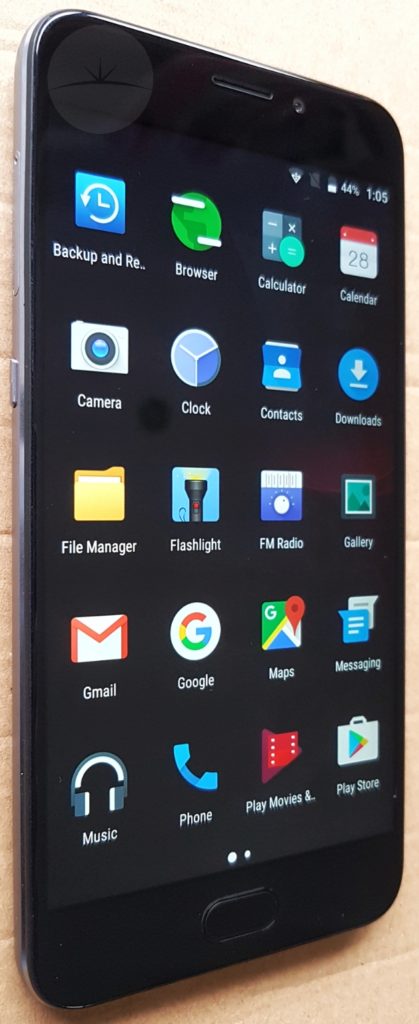 Speed wise this phone is right up there with the latest high-end phones. It's extremely responsive and I noticed zero lag, with apps opening up instantly. I also tried some of the more graphic intensive (Gameloft) games and they were very smooth with no stutters or frame dropping. Unlike with some phones, playing these types of games on the Plus didn't cause it to heat up very much.
My first impression of the camera was that it's also lightning fast. The instant you hit the shutter button the photo shows up in the gallery. In terms of photo quality the f2.8 lens does okay in bright light producing sharp 13MP photos with accurate colours. However I found darker shots looked quite grainy, even with the flash. There's also no OIS so you need to hold the phone very steady when taking photos to avoid blur. It produced decent quality video recordings but again low light tended to be a problem.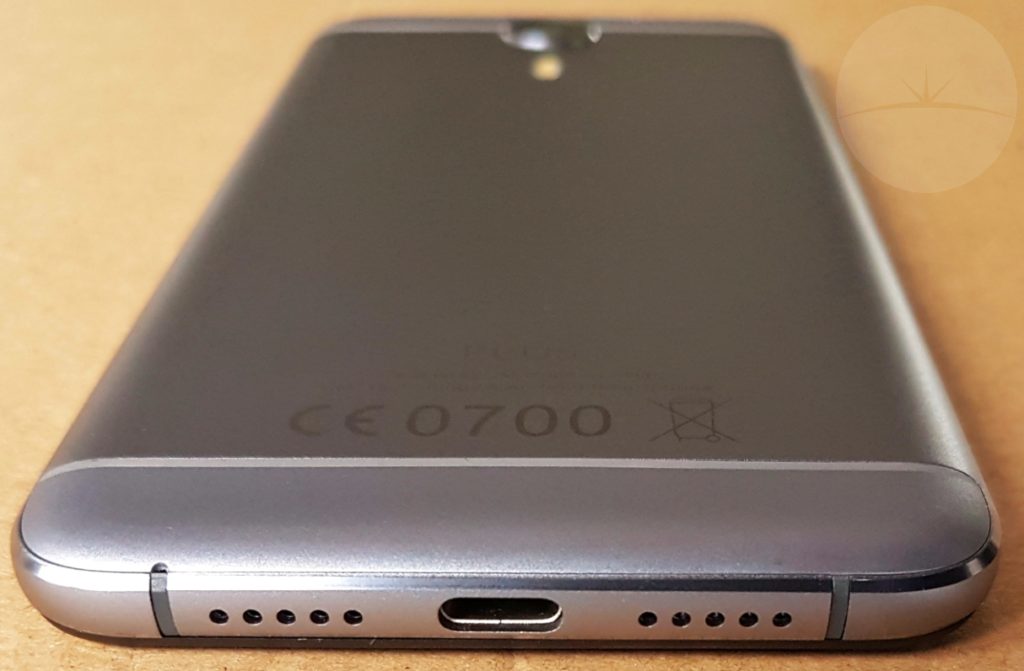 The fingerprint unlock is also incredibly fast and unlike Samsung phones you don't need to actually push the button to activate the phone. You can just place your finger on the sensor and it instantly unlocks. It worked flawlessly for me, unlocking the phone every time without any retries.
The whopping 4000mAh battery puts most flagship phones to shame, and the lower resolution screen means the processor doesn't have to work quite so hard to push those pixels around. The result is excellent battery life that easily lasted me over a day (it could probably manage 2 days with light usage). The battery percentage hardly dropped at all with the screen turned off.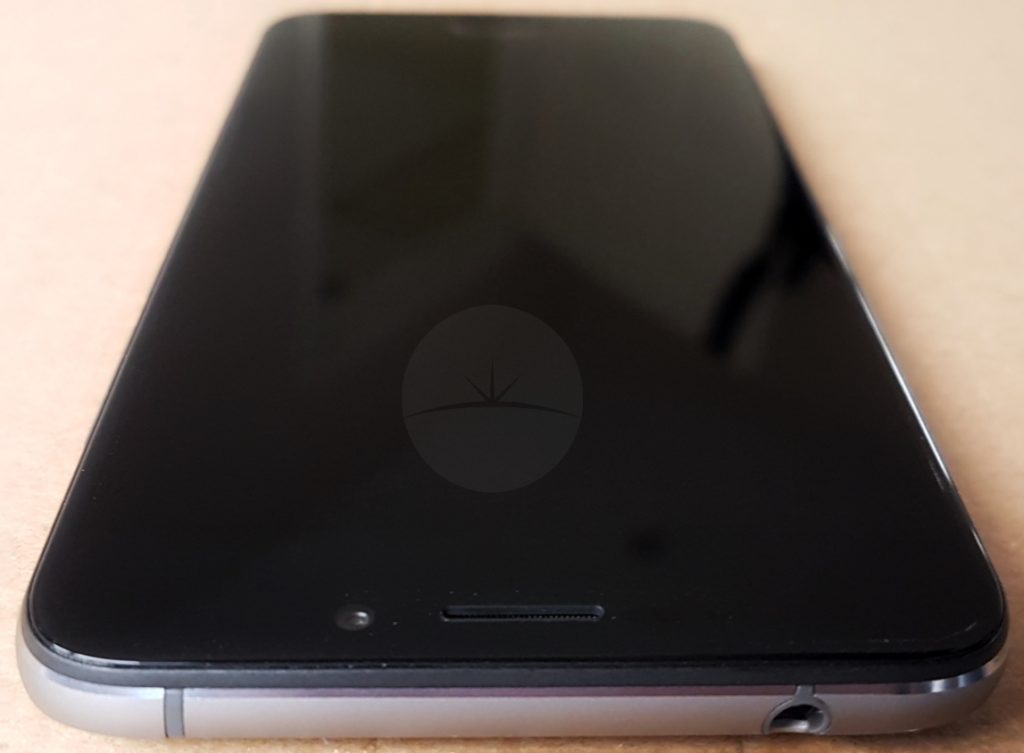 Overall I'd consider this to be a fantastic phone for the money. When you compare this to phones costing 2-3 times the price, for me the only big feature you're really compromising on is the camera. If you don't tend to use your phone's camera very much then the UMIDIGI Plus will be ideal – it looks great, feels good in the hand, it's lightning fast and that big battery will have no problem getting even heavy users through the day.
Current priced at just under £190 you can pick one up in the UK from the Amazon link below…