Review: URBAN ARMOR GEAR Case for Samsung Galaxy S6 Edge
As soon as I held my S6 Edge in my hand I knew I had to get a case for it, no matter what MKBHD says. I received this case for review shortly after getting my S6 Edge, and I was glad I did because at the moment, I'm using the Verus cases.
This case is probably the best case on the market for any of the Galaxy lines so far. I have used UAG since on my HTC phones and I have always been impressed. They have managed to get a balance of protection and functionality. They manage to do this all within a great looking case too. This case comes in a black and see-thru colour, I would recommend anyone with an S6 Edge to go for the see-thru as you can still show off that great phone whilst keeping it protected.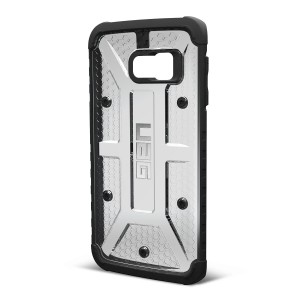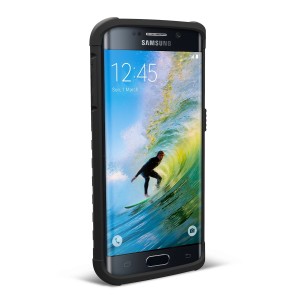 I have always been impressed with the build quality of UAG cases, and this one was no exception. The cut outs are perfect & precise, the corners feel smooth, and there were no jagged edges. I mention this as there are some bad dodgy case out there that suffer from this problem. The cut out for the camera doesn't obscure the view and keeps the protruding lense off the table when on its back. It also keeps that gorgeous screen off the table when on its front.
The case feels strong, and I am aware of the drop tests UAG do with their cases. I'm not tempted to drop it and test, but when it has been knocked out of my hand by my brother, it has always landed on a corner or its back and not been damaged in anyway. The rubberised edges that help take the shock out of the drop also functions as a grip for the phone itself, as without the case I have found the S6 Edge to be a tad slippery.
The case offers covers for the three buttons, but don't worry as none of the functionality is removed. the slightly more pronounced buttons are easier to use without looking. The case isn't super soft/flexible, this means it can be a bit of a squeeze getting it in, but clips on and stays on. The case is thin enough to fit into my jeans pocket, as some cases offering high levels of protection can be a tad bulky.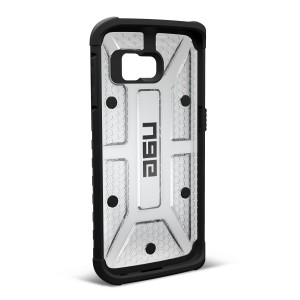 Overall I am really impressed with this case, but I don't think I was expecting UAG to drop the ball on this one. One slight negative is the home button can be a bit difficult to use if you had fat thumbs like me. But it just takes a little while to adjust to the lip on the bottom. I would also like to do a shout out to the guys at mobilemadhouse.co.uk, they have been great and really helpful. They have answered any questions I had and been polite and a pleasure to deal with.
http://www.mobilemadhouse.co.uk/uag-samsung-galaxy-s6-edge-composite-case-iceblack