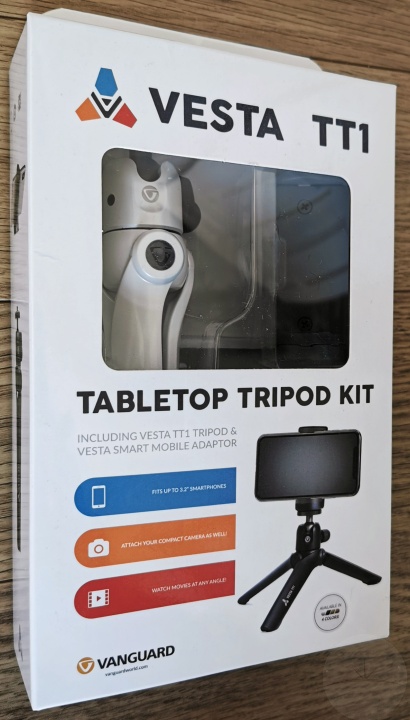 VESTA TT1 is a miniature table-top tripod from Vanguard that'll provide excellent support for your camera or smartphone without weighing you down.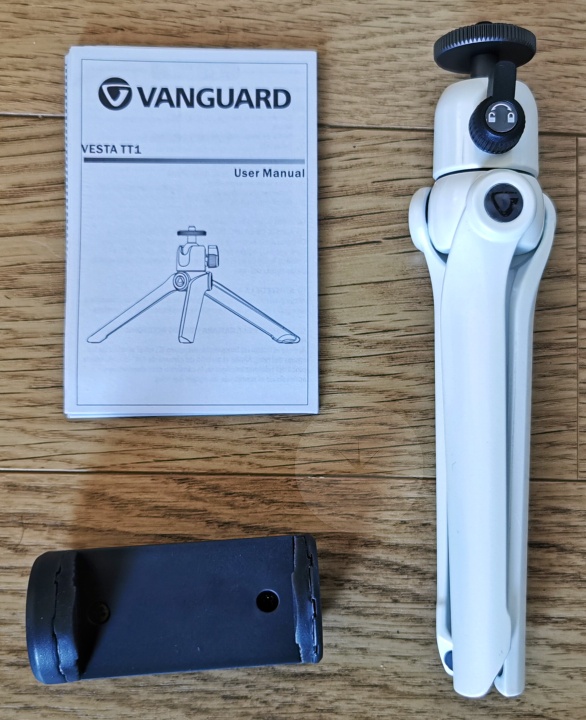 Available in the choice of four different colours, we were impressed with the build quality of the TT1 as soon as it was removed from the packaging. The reassuringly solid aluminium build gives the impression that this little tripod will last a lifetime. However this sturdy build quality doesn't come at the expense of portability, with this slimline tripod coming in at only 17cm long and weighing just 155g.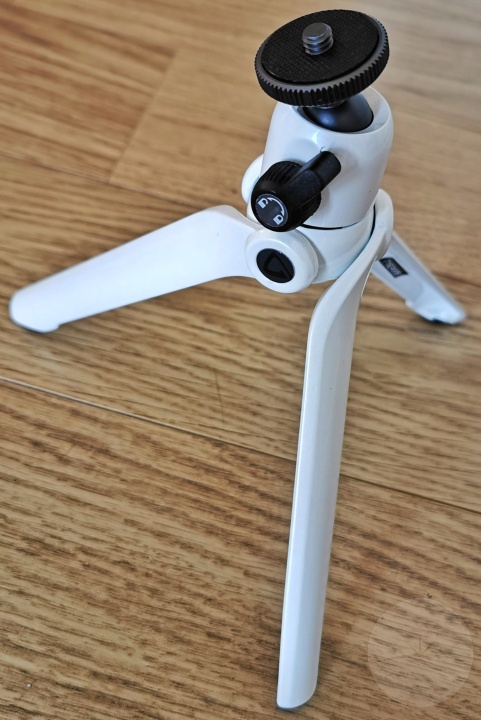 In addition to the tripod itself, the VESTA TT1 also comes with a spring-loaded smartphone grip. Although this adapter has a plastic construction, it seems high quality with thick rubber grips to keep a secure hold on your phone. A nice touch is the rotatable kick stand that allows this grip to be used separately as a phone stand.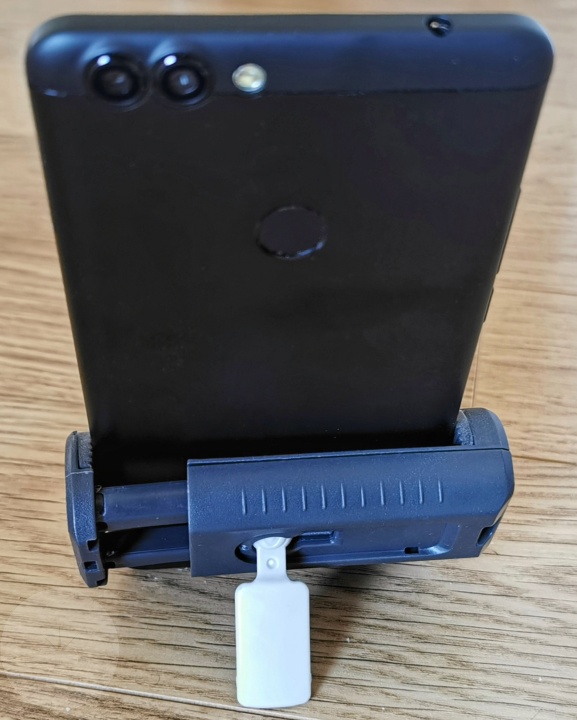 Back to the tripod itself and Vanguard have gone with a simple design that minimises setup time. No messing around adjusting clips or telescopic legs. As you open one leg, the other two automatically unfold in unison finishing at a fixed angle that provides a stable base standing 10cm high.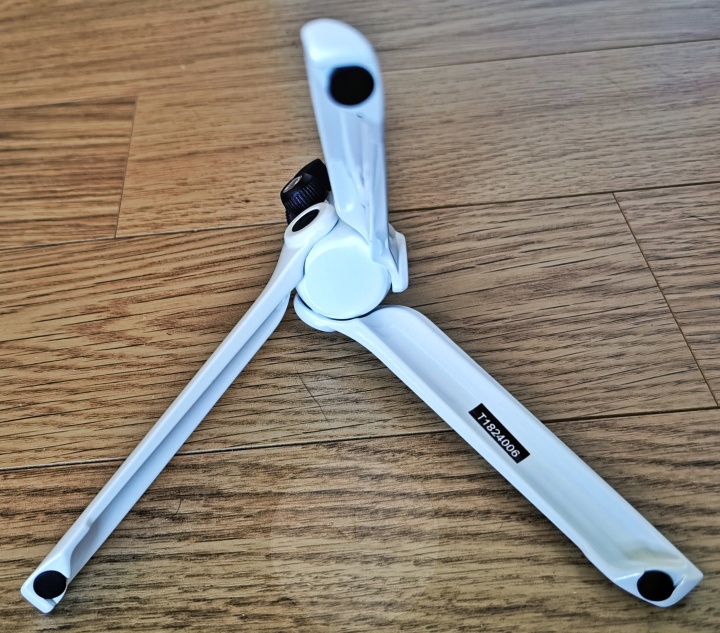 Rubber feet prevent any slippage when placed on a flat surface, and your camera or smartphone can be positioned at any angle thanks to the lockable ball head with standard ¼" screw connector. Unfortunately there's no quick release plate. However once folded, the TT1 fits well in the hand allowing it to be used like a stick grip for improved hand-held stabilisation.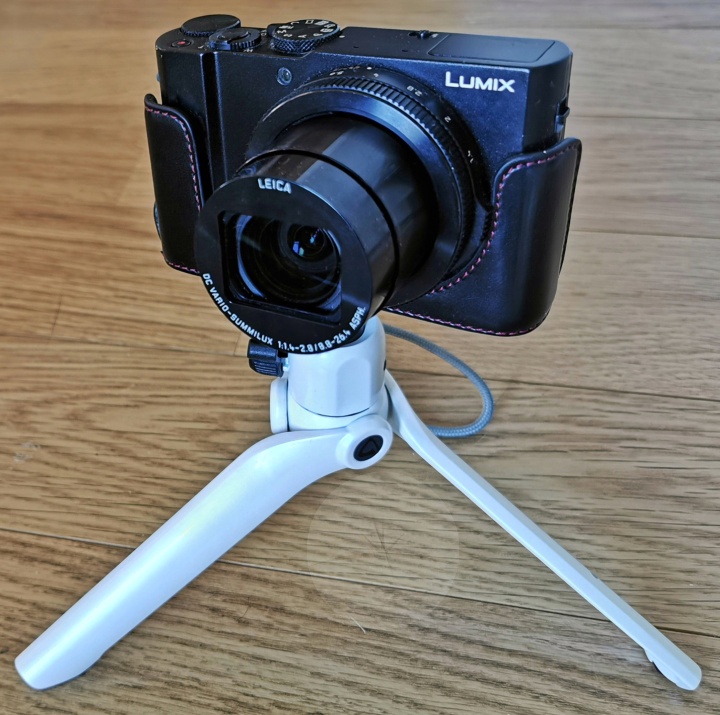 Despite it's small stature, the TT1 can handle quite a bit of weight – up to 2kg (4.4lbs). This means it's not only suitable for compact cameras or phones. It's strong and stable enough to support most mirrorless camera + lens setups or even smaller DSLRs. The friction lock keeps the ball held securely in place and we'd have no concerns about using this tripod to hold expensive equipment.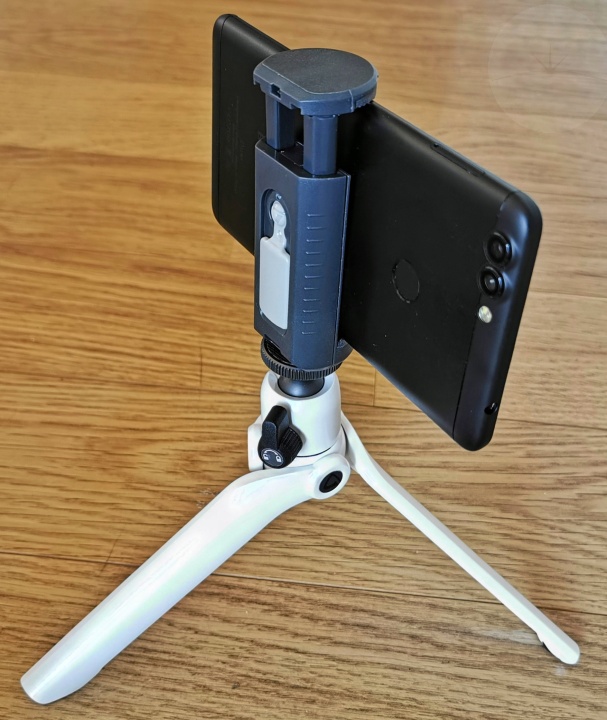 The Vanguard Vesta TT1 Mini Tripod impressed us with its high build quality, convenient size and simple, solid design. You can currently pick one up for the reasonable price of £34.99 from the link below…